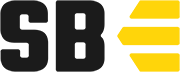 This article is brought to you by StatBanana, the best Dota 2 strategy tool.
The European region has always been one of Dota 2's premier pools. This year, it couldn't be truer. But Valve's strict regional lock on tournament berths is causing a problem.
Since last year, the Dota Pro Circuit removed direct invites for tournament organizers, proceeding to introduce mandatory qualifiers for teams of all regions. This ensured that teams from often excluded regions, such as South America, would be able to get into tournaments.
The cap for each region is decided by Valve. Stronger regions like Europe and China tend to get more slots, with the maximum being three and the minimum being two.
Source: Read Full Article