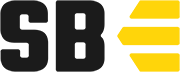 This article is brought to you by StatBanana, the best Overwatch strategy tool.
Germs are a problem for everyone this time of year. But for the Overwatch League, the ramifications of players, staff, and talent contracting an illness are far more serious than the average traveler. With multiple players and teams reporting sickness as the league's second week ends, it's become more obvious that backup strategies, substitute players, and safety plans should be made a priority in the future. 
This year, the Overwatch League changed to a global model in which teams host "homestand" games in their home cities. Each week, a set number of teams travel to a new location to practice and compete over two days of play. Since it's early in the season, no teams have traveled internationally to officially compete, but most squads in the league have traveled out of their home bases. 
Teams would have traveled internationally over the next few weeks, but five homestands originally planned for Shanghai, Hangzhou, and Guangzhou in China were canceled due to the spread of the coronavirus. Those games will now be held in a studio in Seoul, South Korea. While it's related to the spread of illness, the threat of an epidemic is something no one in league management could have seen coming. The threat of more common, more preventable illnesses is predictable, however.  
Source: Read Full Article