G2 Esports have taken down Rogue in a grueling, five game series. The league's reigning champs will move on to face off against Fnatic in the League of Legends European Championship Summer Finals.
Rogue came into the series having never beaten G2 in the organization's two year history in the LEC, racking up eight losses against the European juggernauts without registering a single win. However, it was Rouge who had the superior Summer Split finish, ending up in first place while G2 finished third in the LEC standings.
Many fans and analysts came into the series with expectations of an intense mid-jungle matchup, and Rogue were quick to give it to them. In Game 1, Rogue jungler Kacper "Inspired" Słoma along with mid laner Emil "Larssen" Larsson synergized incredibly well while playing Hecarim and Akali respectively. Rouge wasted no time, utilizing their agency and playing with tempo to force G2 into fights they didn't want to take.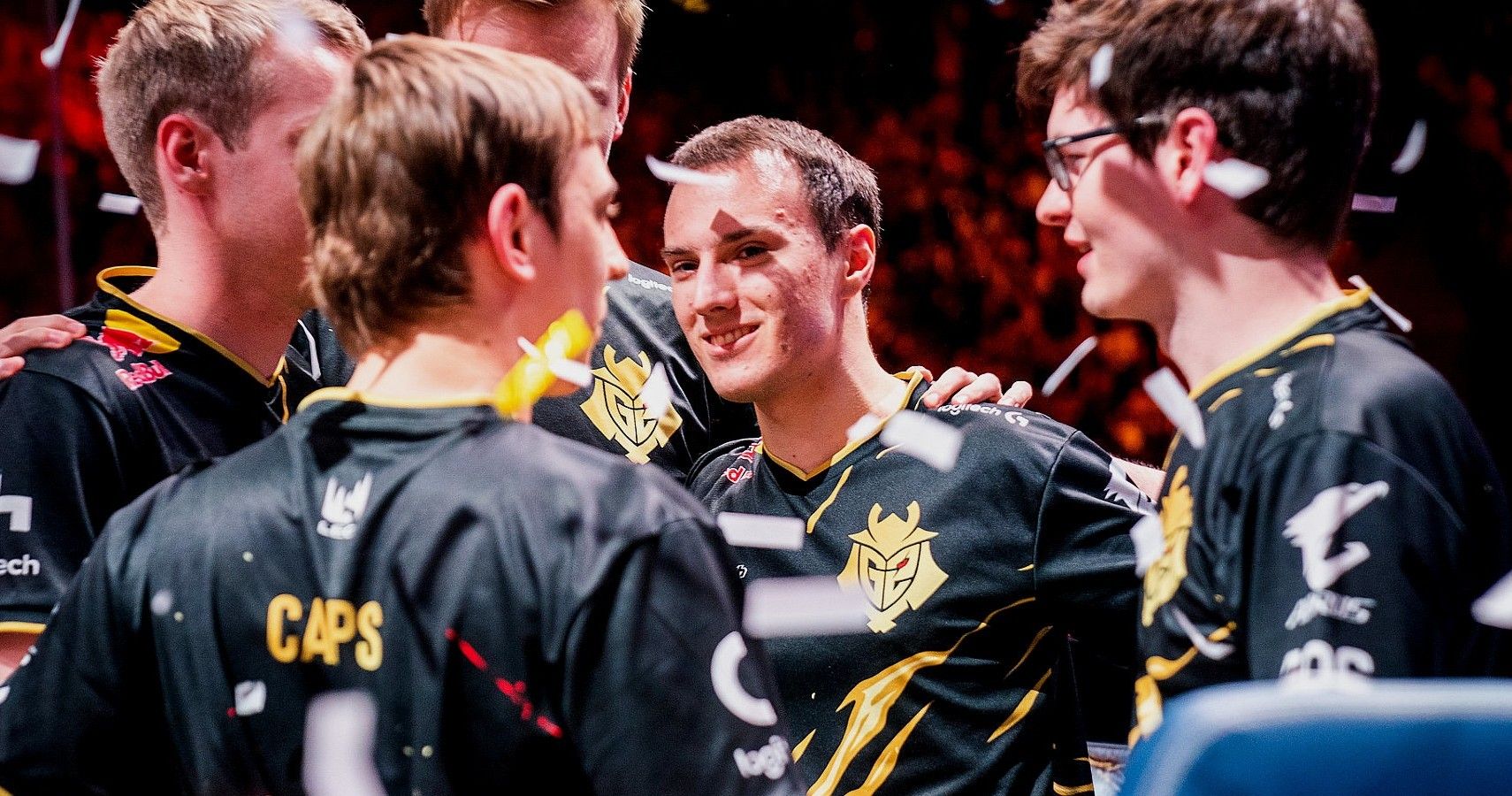 Even when G2 pushed back, Rogue didn't flinch and they successfully kept up their game plan. During teamfights, Larssen and Inspired worked together to pinch G2, and Rogue's pressure led to a Game 1 victory.
However, Games 2 and 3 were different. G2 changed up their draft to include hard peel and a strong frontline, and even though Rogue went back to the dominant Hecarim-Akali combo, they weren't able to have the free reign they did in Game 1. Martin "Wunder" Nordahl Hansen and Marcin "Jankos" Jankowski both played well on Sion on Volibear, being tanks when they needed to, and engaging when they needed to.
Game 3 was simply just utter domination coming from Rasmus "Caps" Borregaard Winther. There was no stopping him on Zoe, and the legendary mid laner was awarded Player of the Series for his performances. While Rouge did come back for an impressive and dominant Game 4 victory, they couldn't quite finish off G2 in a barn burner of a Game 5.
Although it's a heartbreaking loss, Rouge's 2020 season will continue in Shanghai. Since they finished the regular season in first place, the young team automatically qualified for Worlds before Playoffs even started. G2, who lost to Fnatic earlier in the Playoffs, will face them again on Sunday for a rematch of epic proportions. The Finals will be streamed live on Twitch and Youtube.
Source: Read Full Article