League of Legends developer Riot Games has announced big changes coming to the upcoming season of the game's North American competitive league, the League of Legends Championship Series (LCS). The changes include adding more game days, and adjusting the LCS's World Championship qualification system. The updates will take effect with the start of the LCS Spring Split, which is set to take place on January 25th, 2020.
The first change adds more game days to the regular season, as the LCS will now expand to compete on Mondays in addition to the regular Saturdays and Sundays. Four LCS games will be played on each Saturday and Sunday throughout the Split, followed by an Academy game played in-studio. A new series called Academy Rush will now air on Fridays, showcasing four simultaneous Academy matches, followed by a final fifth game that will be broadcast in full. Academy games will also continue on Mondays, with three Academy matches preceding the LCS's new Monday Night League broadcast. Monday Night League will feature the two "marquee match-ups of the week," as described by Riot's announcement.
Some of the biggest changes come to the play-off format, which will now vary between each Split. The regular season remains the same, as both the Spring and Summer Splits will operate on a nine-week schedule leading to the postseason play-offs. After the regular Spring season concludes, the top six teams will advance to a double elimination best-of-five play-off bracket.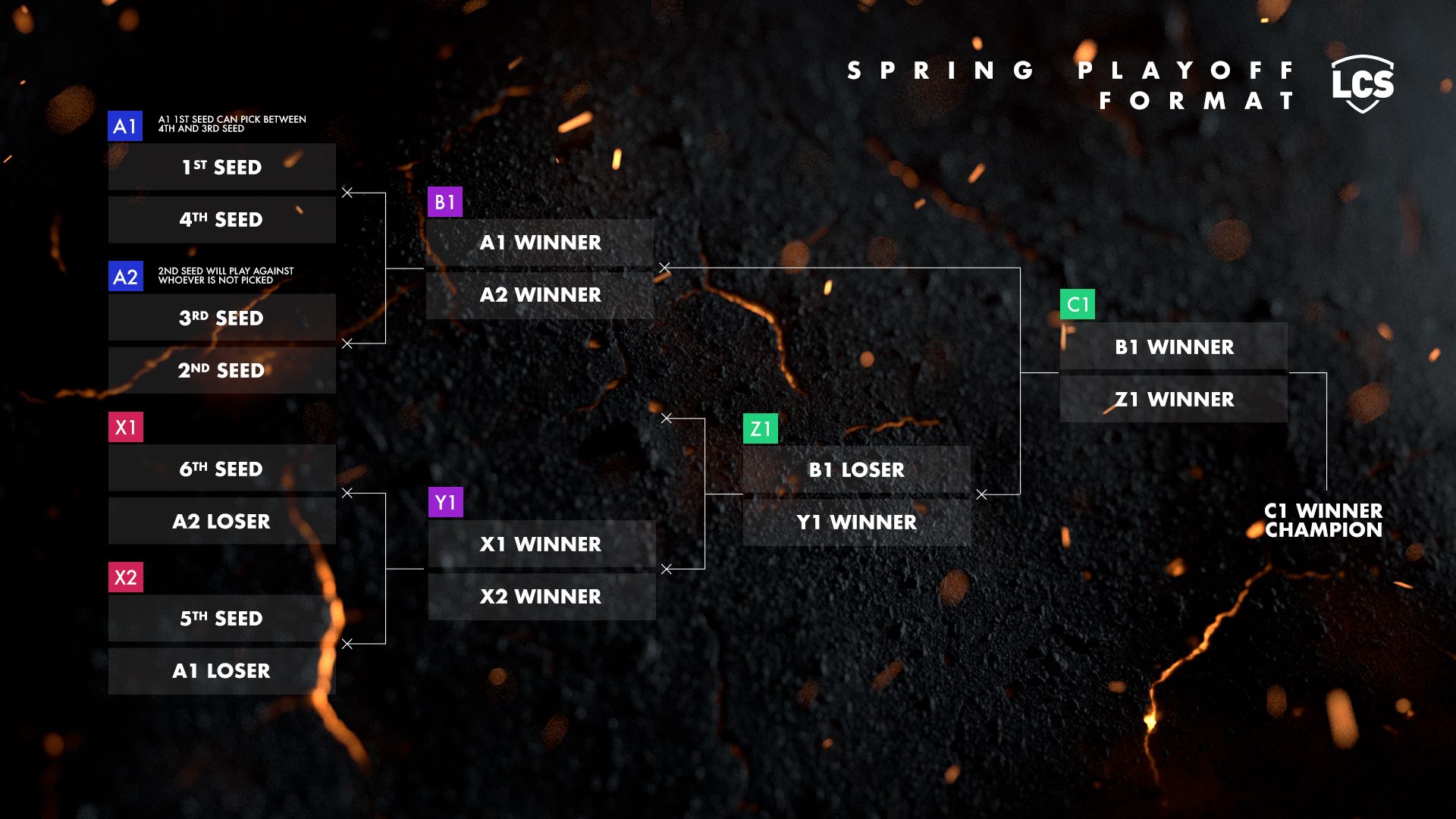 The top seeded team will choose to face off against either the third or fourth seed in the upper bracket's first round. The second seed will play the unchosen team, while the fifth and sixth seeded teams wait in the lower bracket. The bracket will then continue in a regular double elimination format, with the winner securing a spot at the 2020 Mid-Season Invitational.
The Summer season will conclude with a different format, as the top eight teams advance to the play-offs. The first and second seeds will be afforded a first-round bye, while seeds three through six compete in the upper bracket's first round.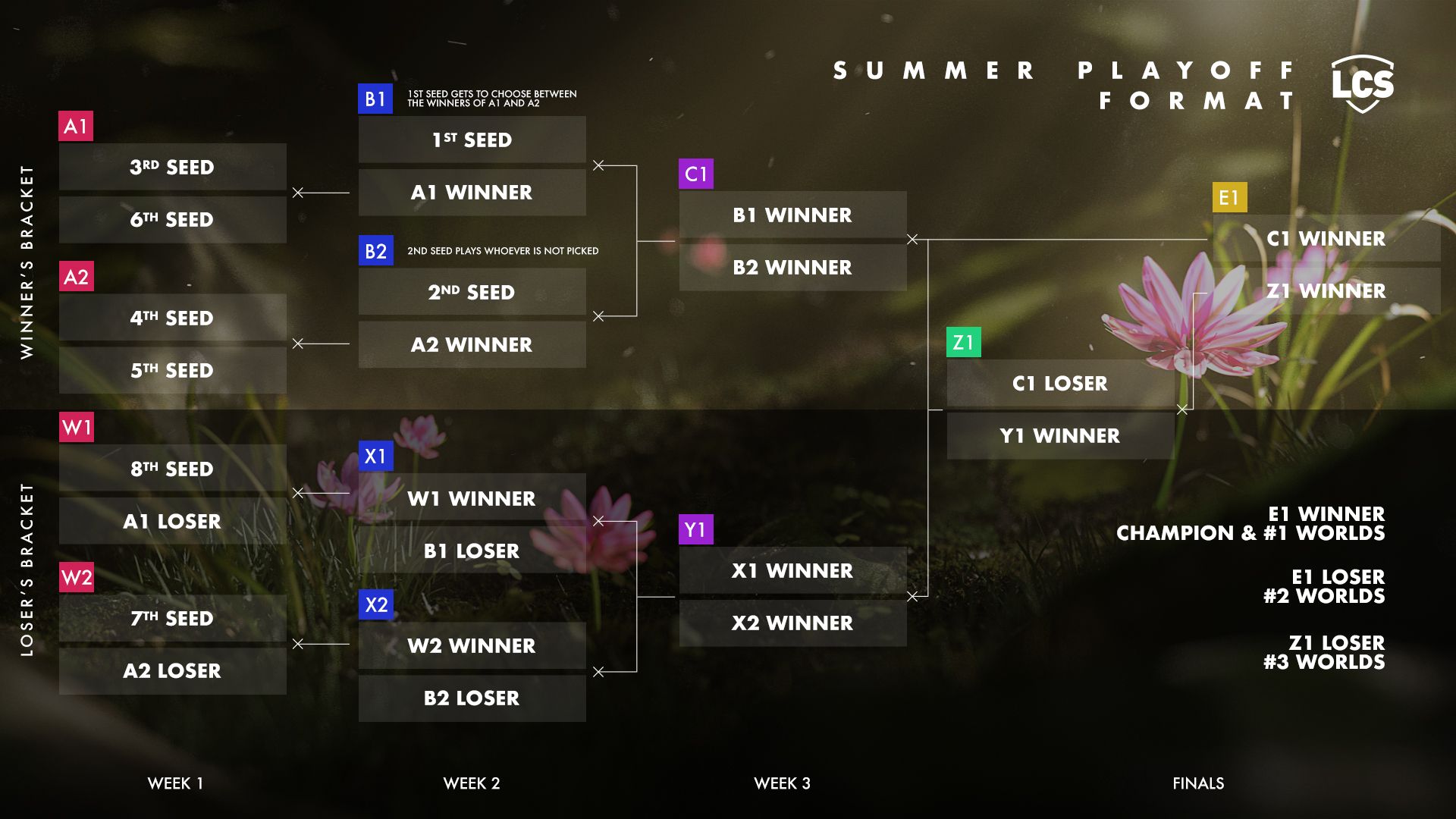 The top seeded team will then get to choose their second-round opponent between the two winners of those opening games. The seventh and eighth seeded teams will wait in the lower bracket, playing the losers of the upper bracket's initial matches. The bracket will then play out in a best-of-five double elimination format, with the winner being crowned the 2020 LCS Summer champions. The top three teams will be awarded spots in the 2020 League of Legends World Championship. Championship points and the Regional Qualifier have been removed from the Worlds qualification process entirely.
The 2020 LCS Spring Split will begin on Saturday, January 25th.
Source: Read Full Article