While video games have achieved new high scores in the past 40 years, going from small pixels to 4K resolution, it's always good to take a step back and acknowledge the industry's milestones. In 1983, arcades were king, and the industry released several iconic games that still influence designers today.
The Nintendo Famicom launched in Japan in 1983 and would take hold in North America three years later. Many successful arcade games in 1983 would find themselves as popular ports on Nintendo's new home console, pulling the video game industry out of an early 80s crash and ushering in a new golden age.
10
Elevator Action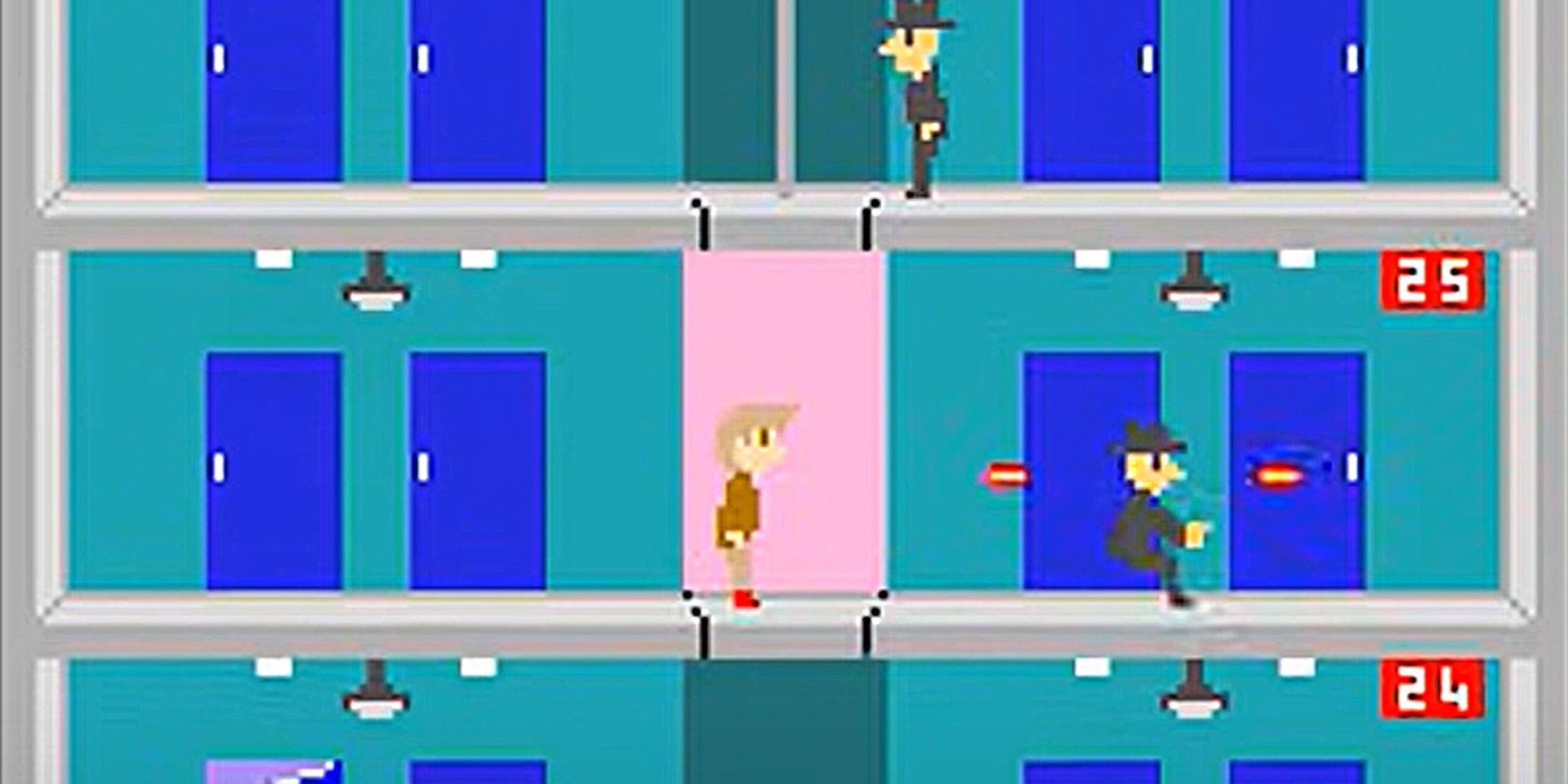 Elevator Action is an action platform classic where you enter a 30-story building at the roof and work your way down to the basement. Throw in some shooting and spy mechanics, and it's no wonder this was a critical and commercial hit for the developer, Taito. Even today, this game is heralded as still highly playable and fun to get into, and many of its mechanics carried over into other classic platformers.
9
Star Wars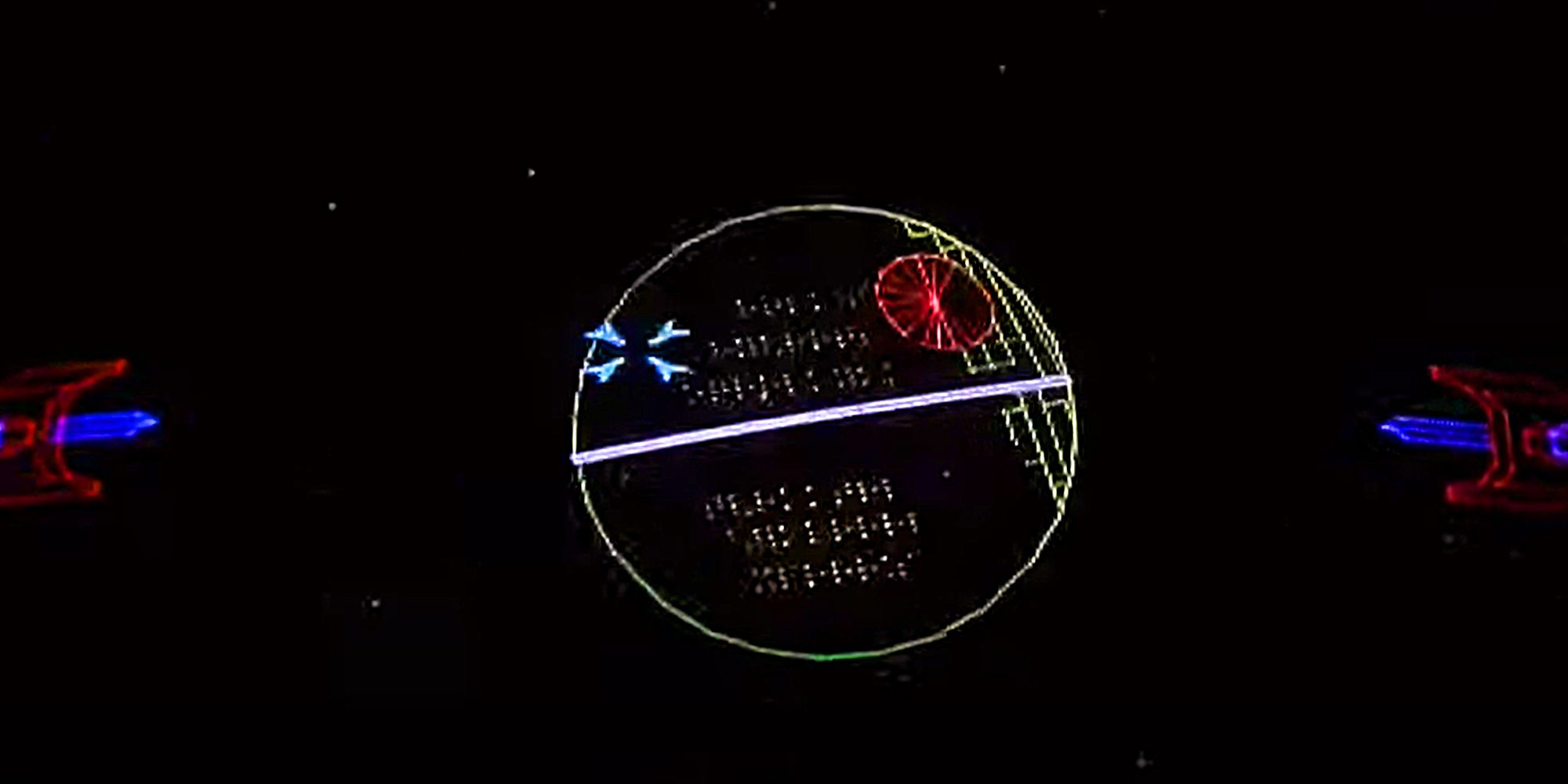 Vector graphics are a bit of a "hey, remember that from the '80s" novelty, but the graphics were used well for the Star Wars arcade game. The colored vector graphics brought George Lucas' classic movie to life, and the sit-in cabinet was a sight to behold in the arcade.
You fight off enemy Tie Fighters and gun turrets to move through stages in rail shooter format. This game would receive many home ports and is still considered one of the most iconic video games of all time.
8
Baseball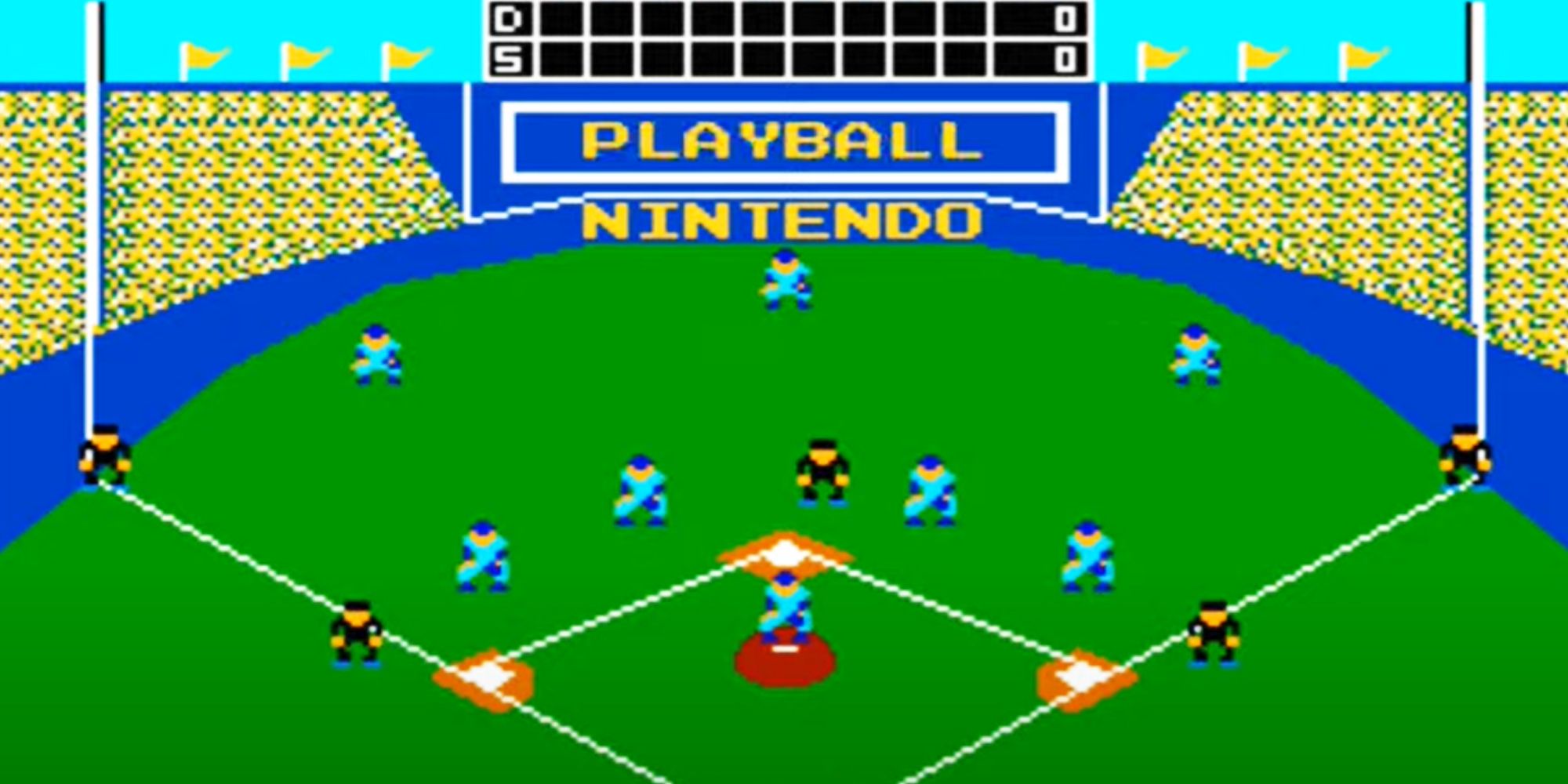 This Famicom and NES Black Box classic isn't one for a creative name, but it showcased the home console's ability to produce good sports titles. It was one of the most popular games in both Japan and North America. While it doesn't explore every complex aspect of Baseball, there is some depth, and Nintendo even corresponded team names to their real-life Major League and Japanese Central League comparisons.
Considered one of the better launch titles for the console, some credit the NES' success to Baseball, and the game served as a significant source of inspiration for the famous RBI Baseball series.
7
Track And Field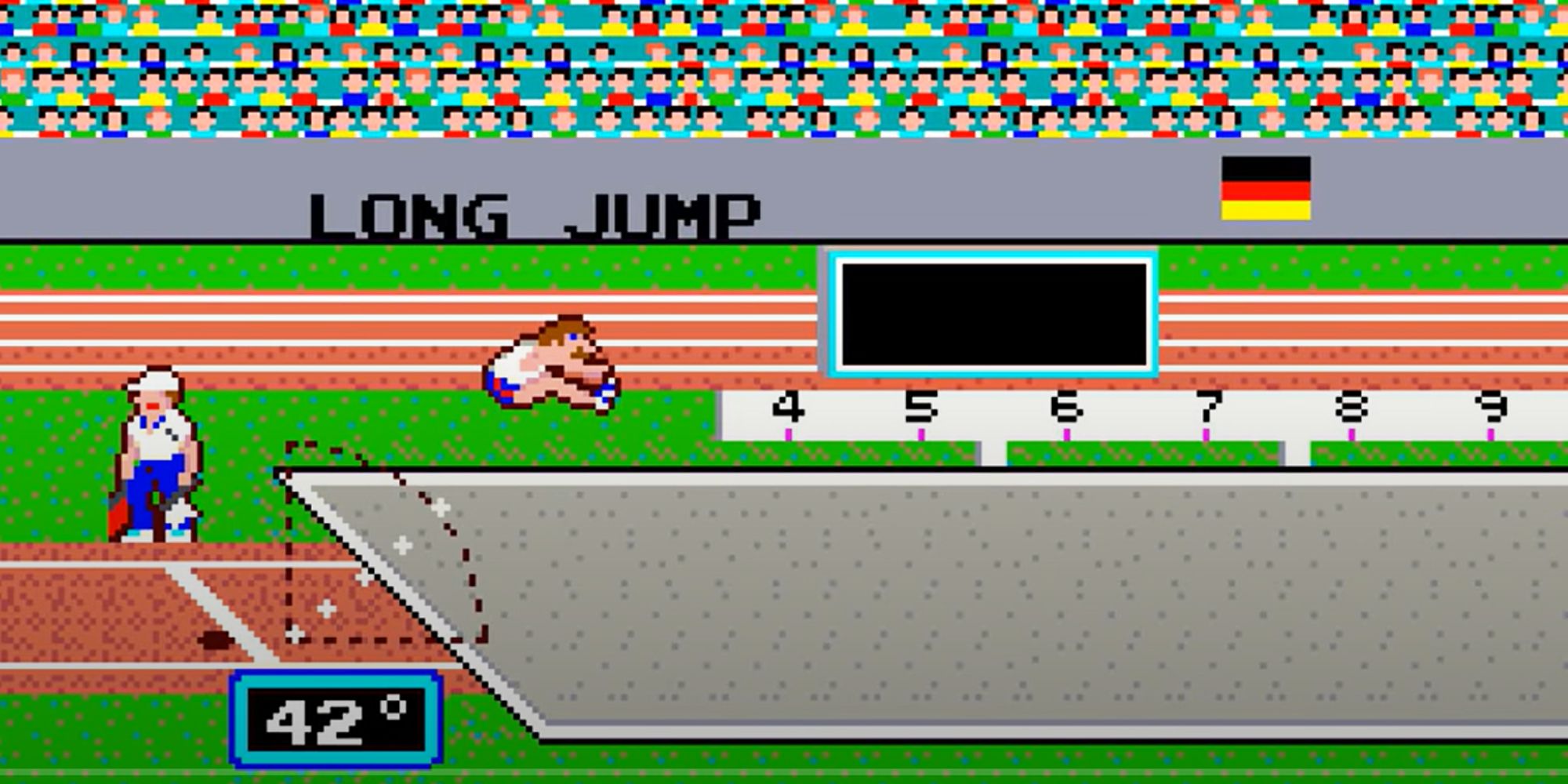 You haven't experienced '80s sports gaming until you've checked out Track and Field. The arcade version, released in 1983 in Japan, was officially licensed for the 1984 Summer Olympics. You compete in various events, usually tapping two buttons alternately to run or perform activities faster.
Track and Field would eventually become a classic pack-in NES game, featuring the greatest Nintendo accessory of the 80s – the Power Pad, where players would run in place to get their character to run faster on the screen. Think of it like the Wii before the Wii.
6
Mario Bros.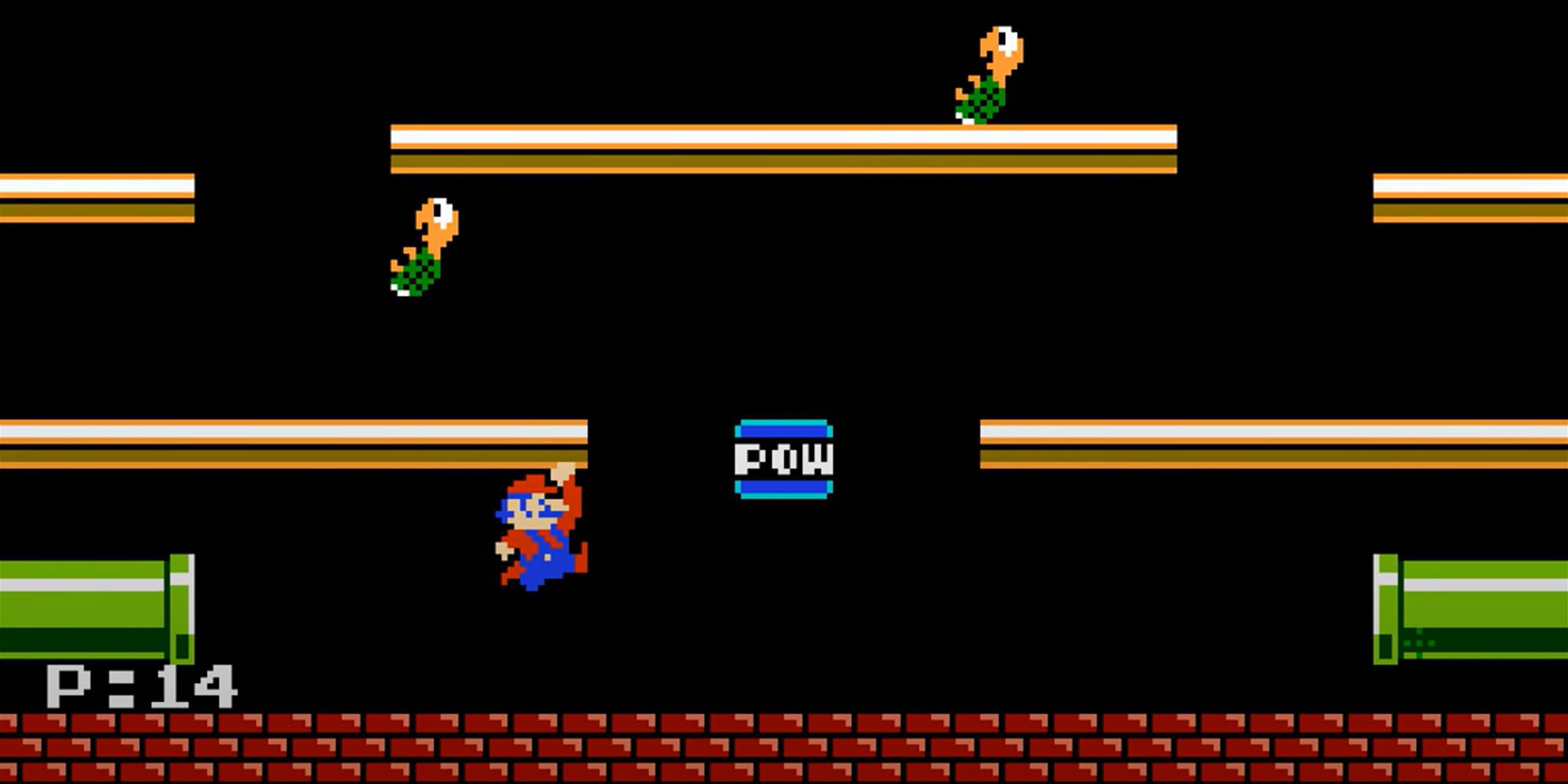 While this isn't the first game to feature Mario, the 1983 arcade game Mario Bros. was his first standalone title. It was the debut of Luigi since a character was needed to make it a two-player affair. The second brother would go on to star in many games afterward. Mario Bros. is very different from the platforming action the series would be known for. The game featured one-screen stages, and the players had to knock enemies out by hitting the ground beneath them. The execution is simple, but it does lay out some Mario DNA, and for a co-op game, it's a delightful experience.
5
Ultima 3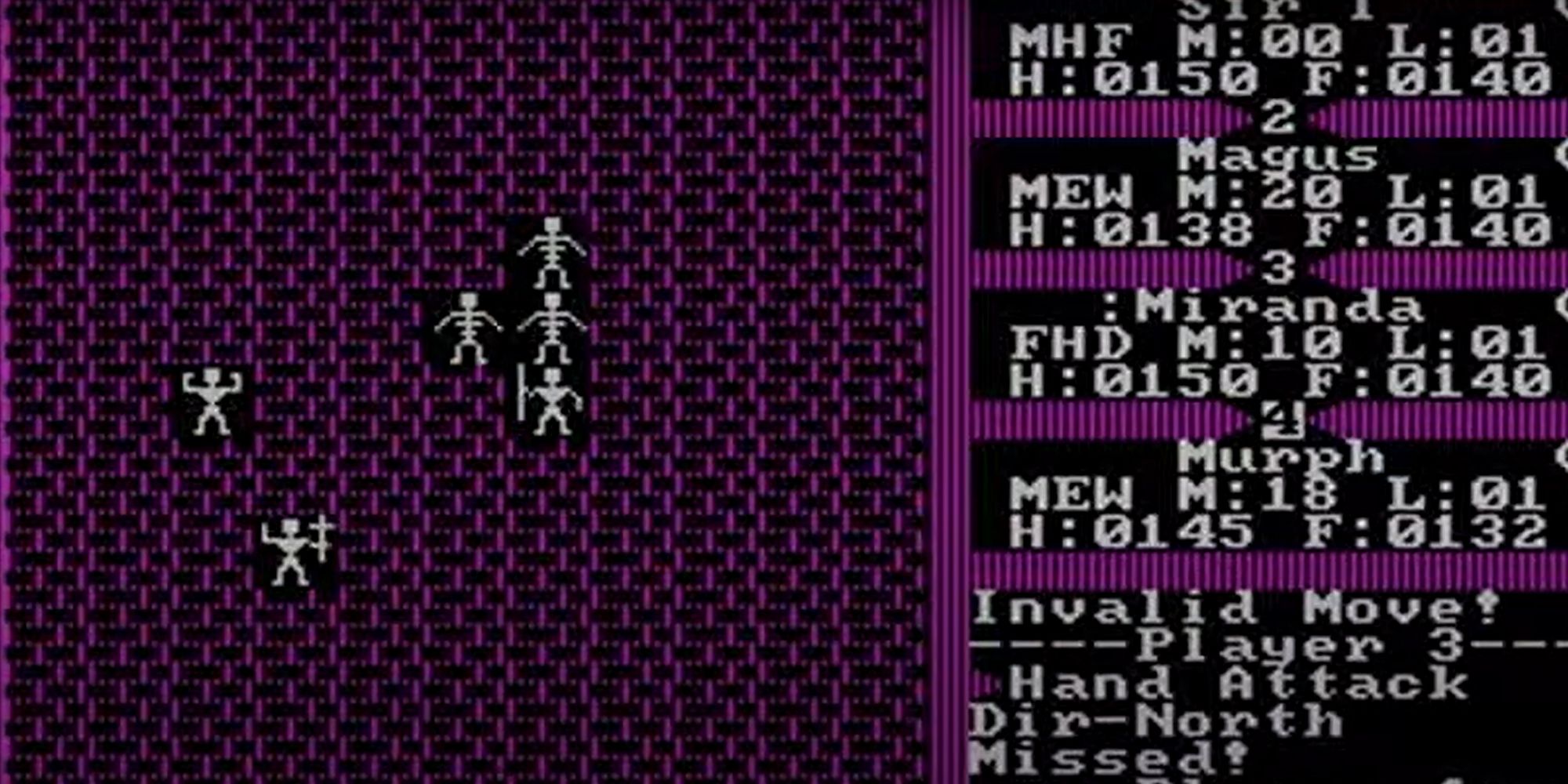 Ultima 3: Exodus appeared on home computers and consoles at the time, featuring revolutionary graphics for its era because it had animated characters and the introduction of the RPG party as opposed to one player character.
There are 11 classes to choose from and five races. Characters consist of five statistics: strength, dexterity, intelligence, and wisdom, to go along with skills and abilities. Some graphics also include solid-looking dungeons. It's all here! RPG-ing in its initial form.
4
Sinistar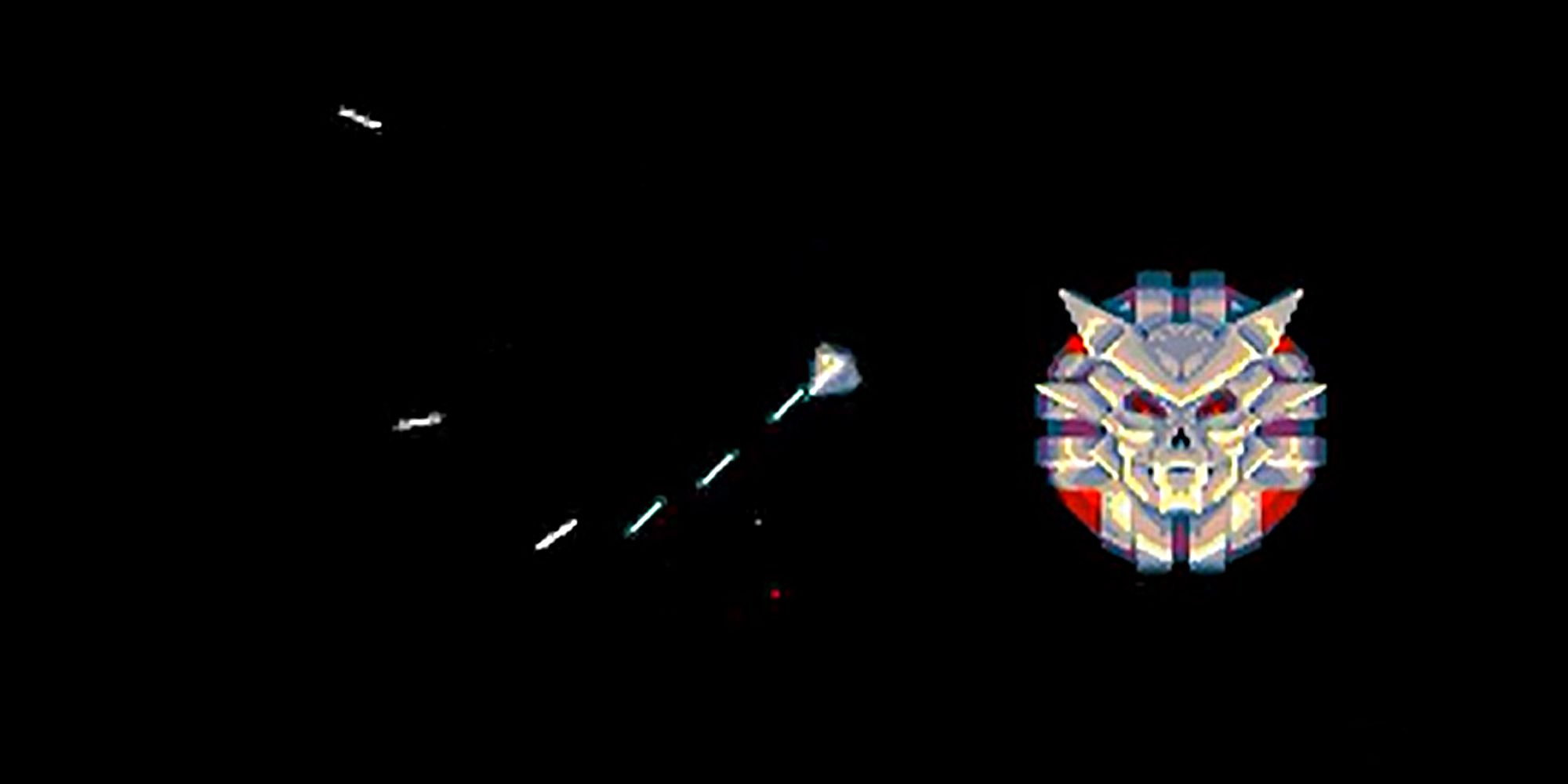 Sinistar dominated arcades as it featured the digitized sound of the game's villain saying, "I hunger!" and "Beware, coward!" You pilot a spacecraft that can mine crystals to create Sinibombs that will be used to defeat the boss – Sinistar. Worker ships work to create Sinistar during a stage while you collect crystals to throw at Sinistar once he is constructed. This was the first game with stereo sound and an optical joystick which provided pinpoint controls. This game was extremely tough but memorable and still considered an industry classic.
3
Dragon's Lair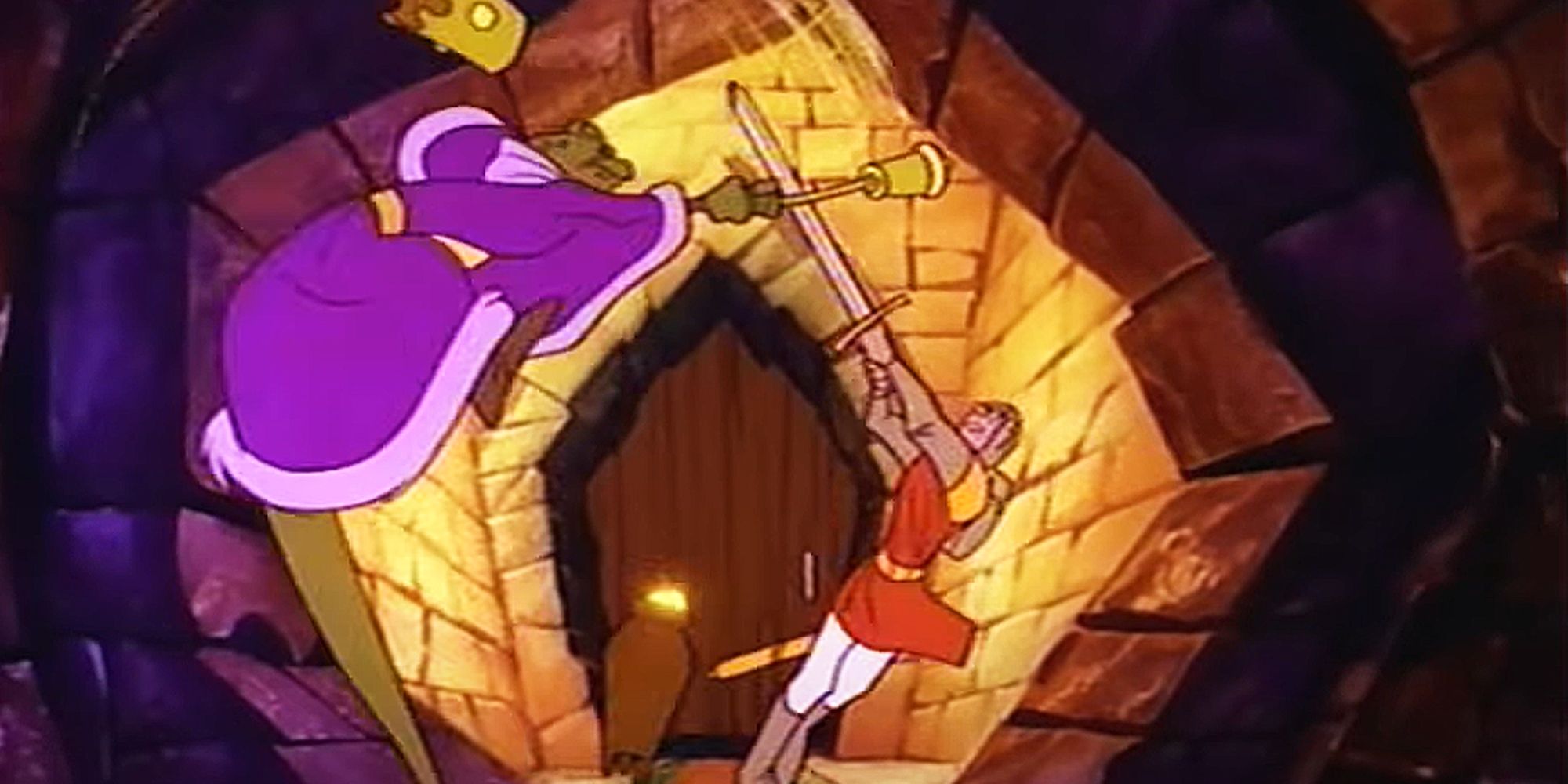 Advanced Microcomputer System's LaserDisc arcade game, Dragon's Lair, was a landmark in graphics but not so much when it came to gameplay. Ex-Disney animator Don Bluth masterfully created cartoon graphics depicting Dirk the Daring attempting to save Princess Daphne. This game has many interesting features and showed the potential of disc storage, which would hit home consoles a decade later.
2
Punch-Out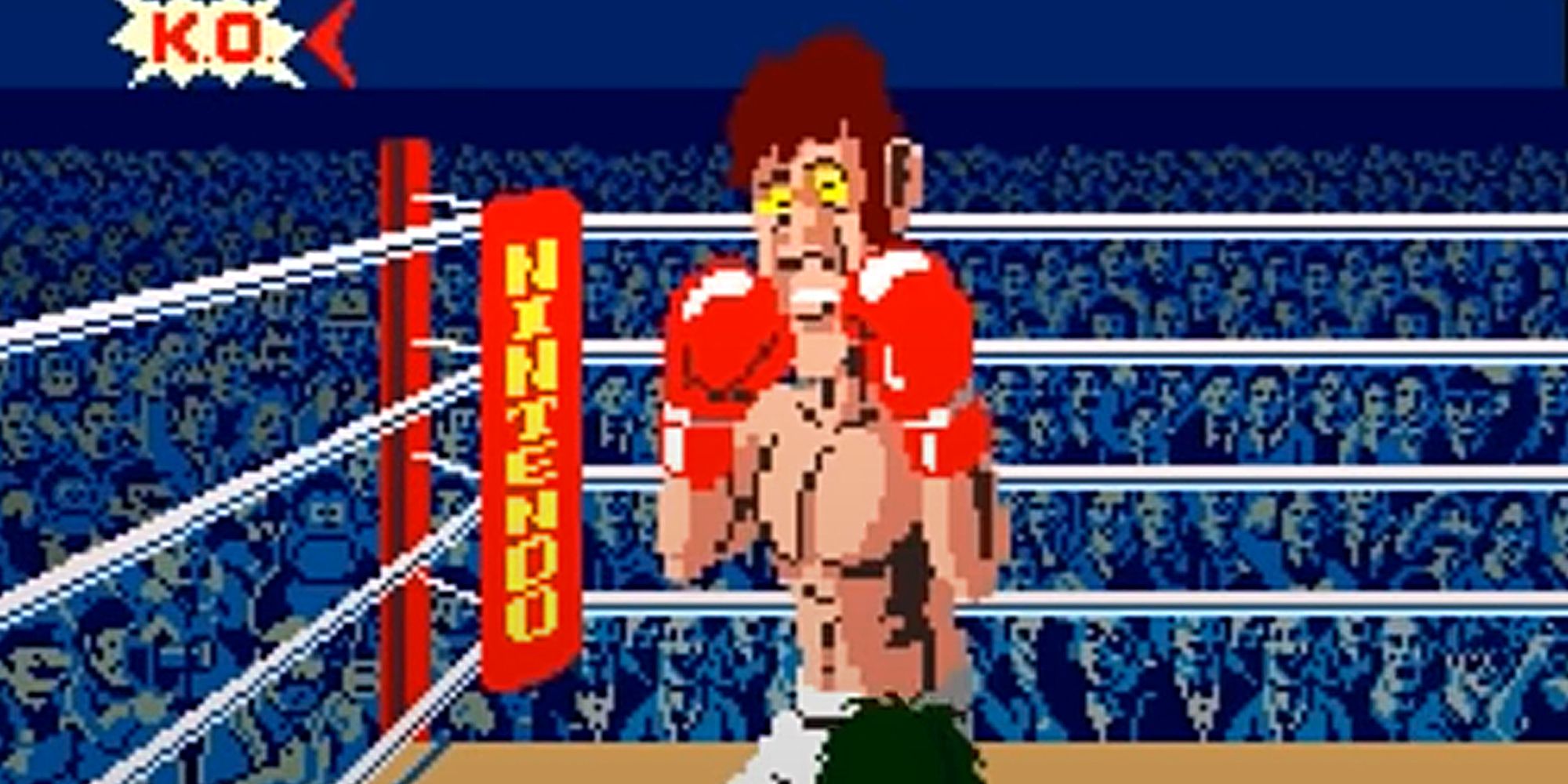 One thing you'll notice about Nintendo classics is that some of them were arcade hits to begin with. Punch-Out is no exception, as this cabinet featured a green-haired boxer instead of Little Mac and significantly more impressive graphical fidelity than the NES port. The fighter is also a wireframe, so the opposing boxer can be seen more, and the gameplay is the familiar dance of predicting an opponent's move and responding correctly. Punch-Out on the NES wouldn't be possible without Punch-Out in the arcade, and for that, we're incredibly grateful.
1
Spy Hunter
Move over GoldenEye, Spy Hunter brought that Bond-ish action to video games in a top-down racer that had several layers of gameplay years before the N64. Typical of the 1980s, Spy Hunter was a vertical scrolling game with vehicular combat, weather conditions, and even boating segments. You can trace the DNA of today's wheels and mayhem video games back to this entry and the surprisingly varied gameplay mechanics thrown into it.
Source: Read Full Article