Dungeons & Dragons Spelljammer: Adventures In Space, a returning expansion for the immensely popular fantasy tabletop role-playing game that's over four decades old, adds a science fantasy twist, and sees characters exploring the oceans of Wildspace while encountering new alien races, creatures, and more.
Despite the popularity of Dungeons & Dragons and the breadth of video games based on it, there are no modern video games based on Spelljammer itself. In case you're looking for more space-faring adventures or experiences involving ships, pirates, and strange fictional otherworldly creatures, there are a number of different games to choose from.
10

Rogue Galaxy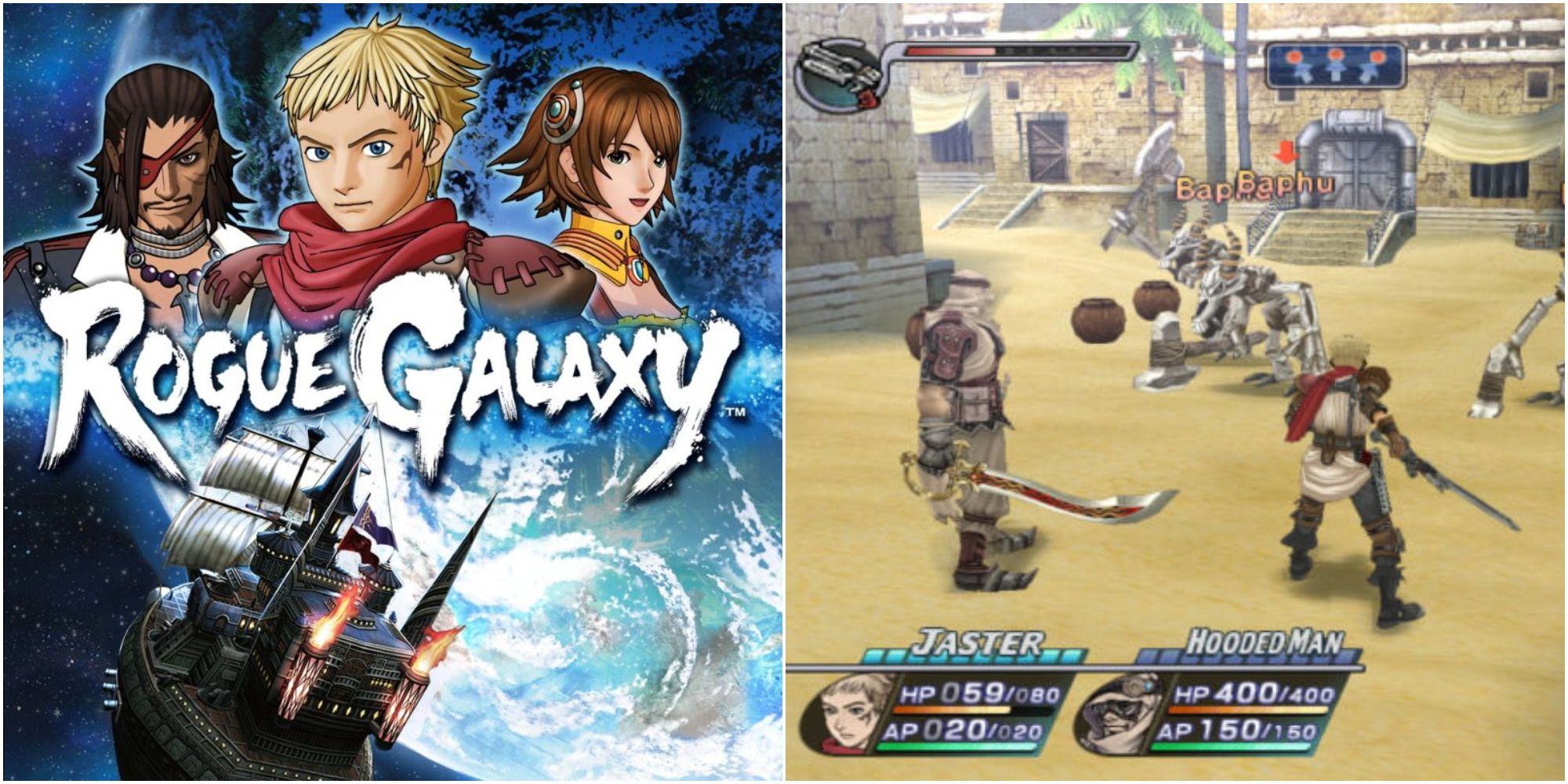 Rogue Galaxy, a PlayStation 2 action JRPG from 2005 developed by Level-5, has a somewhat similar setting to Spelljammer with nautical-themed pirate ships, space that's essentially an ocean, different alien races, magical items, and more.
Rogue Galaxy's timing and action-based gameplay is somewhat dated compared to modern standards, but it's still a relatively competent game despite that. Its plot may not have the depth of other sci-fi JRPGs, but that adds to its charm and helps make it more approachable. Rogue Galaxy also has an excellent cast for those who prefer English voice acting, including voice actors like Will Friedle, Steve Blum, Yuri Lowenthal, and more.
9

Destiny 2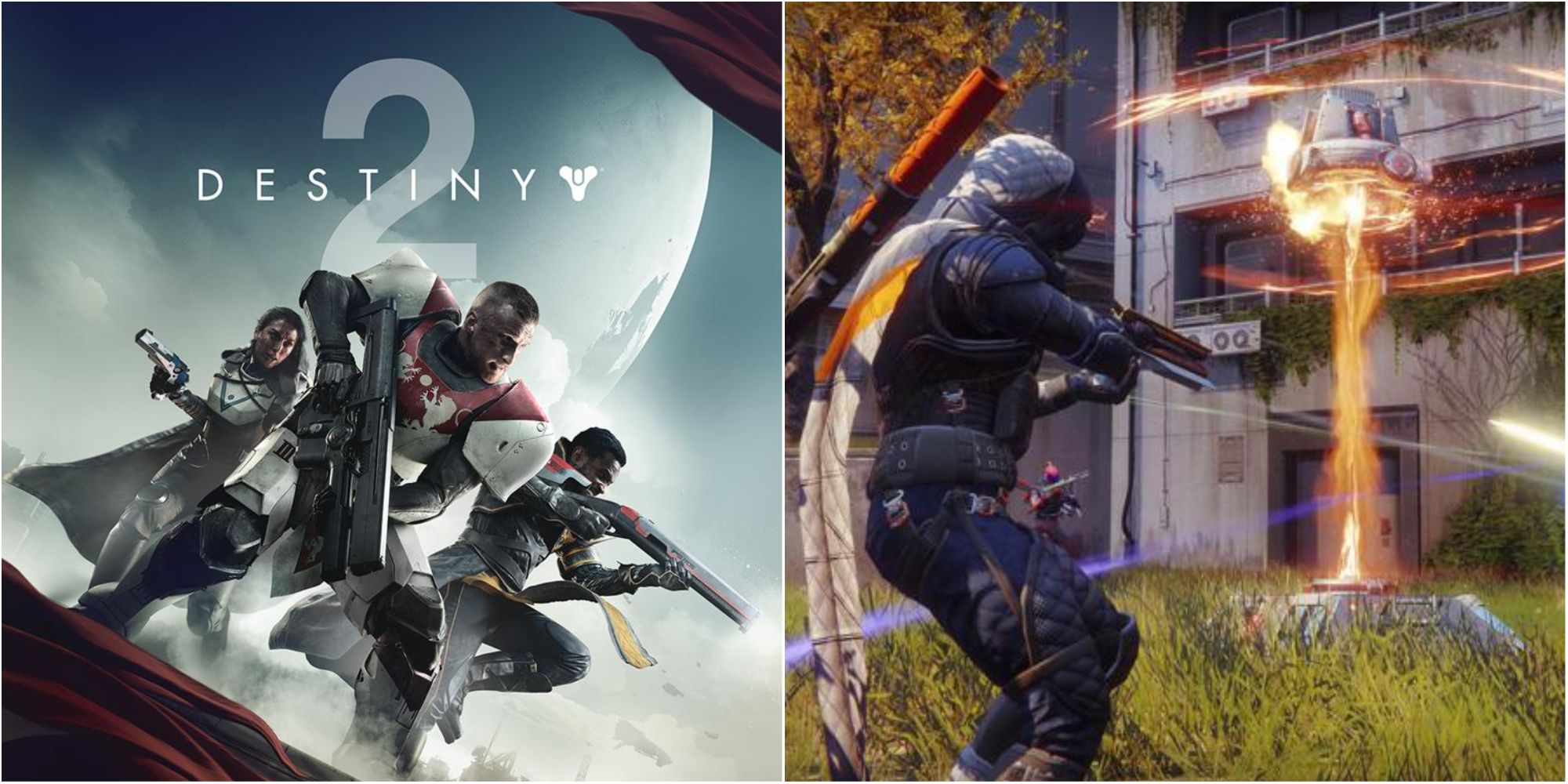 Destiny 2, Bungie's expansive free-to-play MMO shooter, first launched in 2017 for PlayStation 4, Xbox One, and PC, has seen a lot of growth in the past five years. Destiny 2 has you play as a Guardian, someone who protects humanity from an entity known as The Darkness and hostile alien races, and choose one of three classes and one of three subclasses to fit your gameplay style.
Because of all the systems and constant expansions, Destiny 2 isn't the most beginner-friendly title, but luckily, it has a large community, so there are often players ready to help newcomers.
8

The Outer Worlds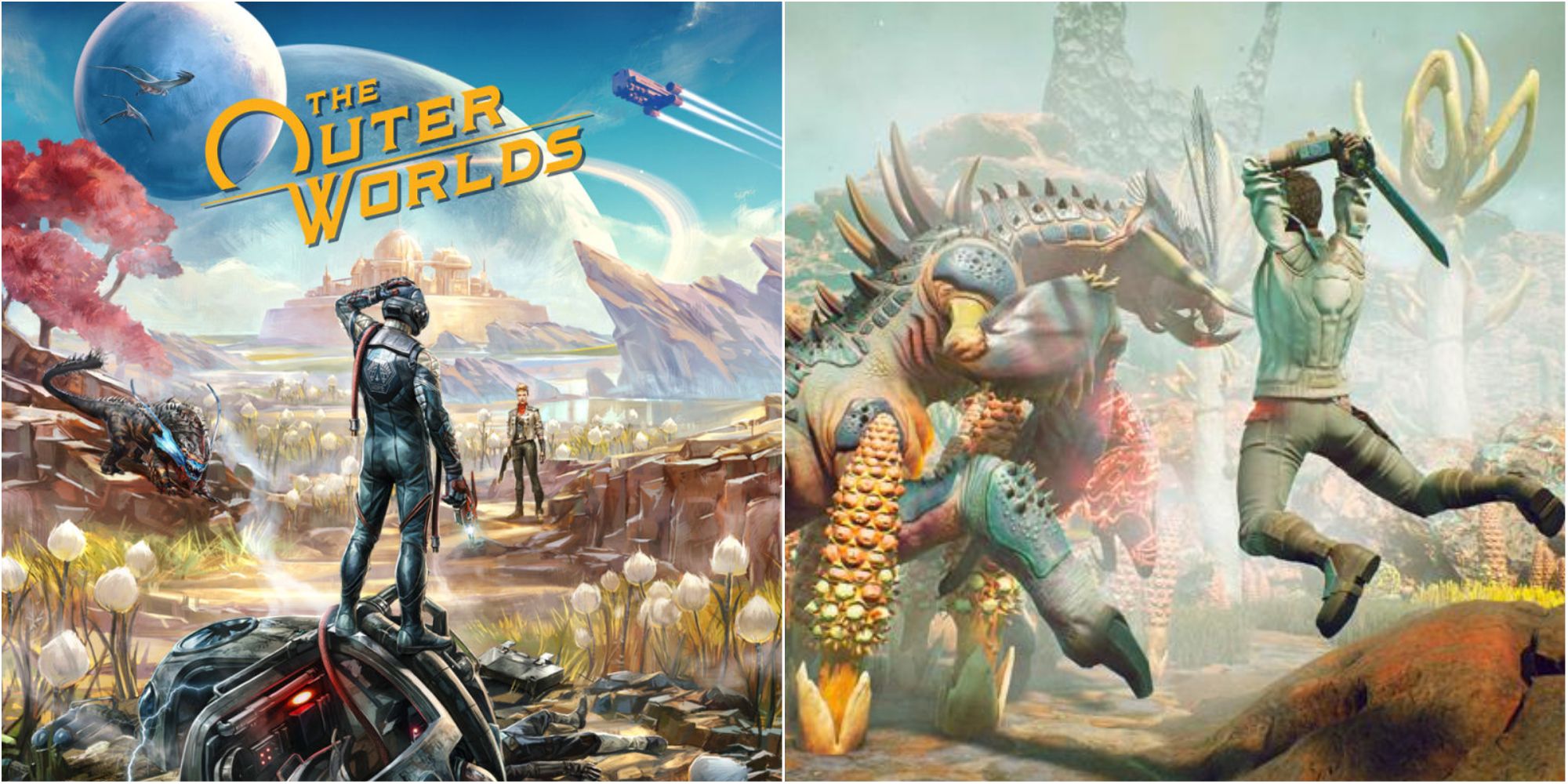 The Outer Worlds, a western-style RPG from Obsidian Entertainment, has mega corporations ruling the Halcyon System, and a star system where all planets have been colonized by humanity. As a colonist who awoke seven decades later than planned due to your ship's mysterious disappearance, you have enhanced abilities, including Tactical Time Dilation, which slows down time and helps you assess enemies.
The Outer Worlds also has companions that can join your crew and fight alongside you, perks and flaws that can give you various advantages and disadvantages depending on how you play, and a handful of wacky sci-fi weapons to use.
7

Phantasy Star 4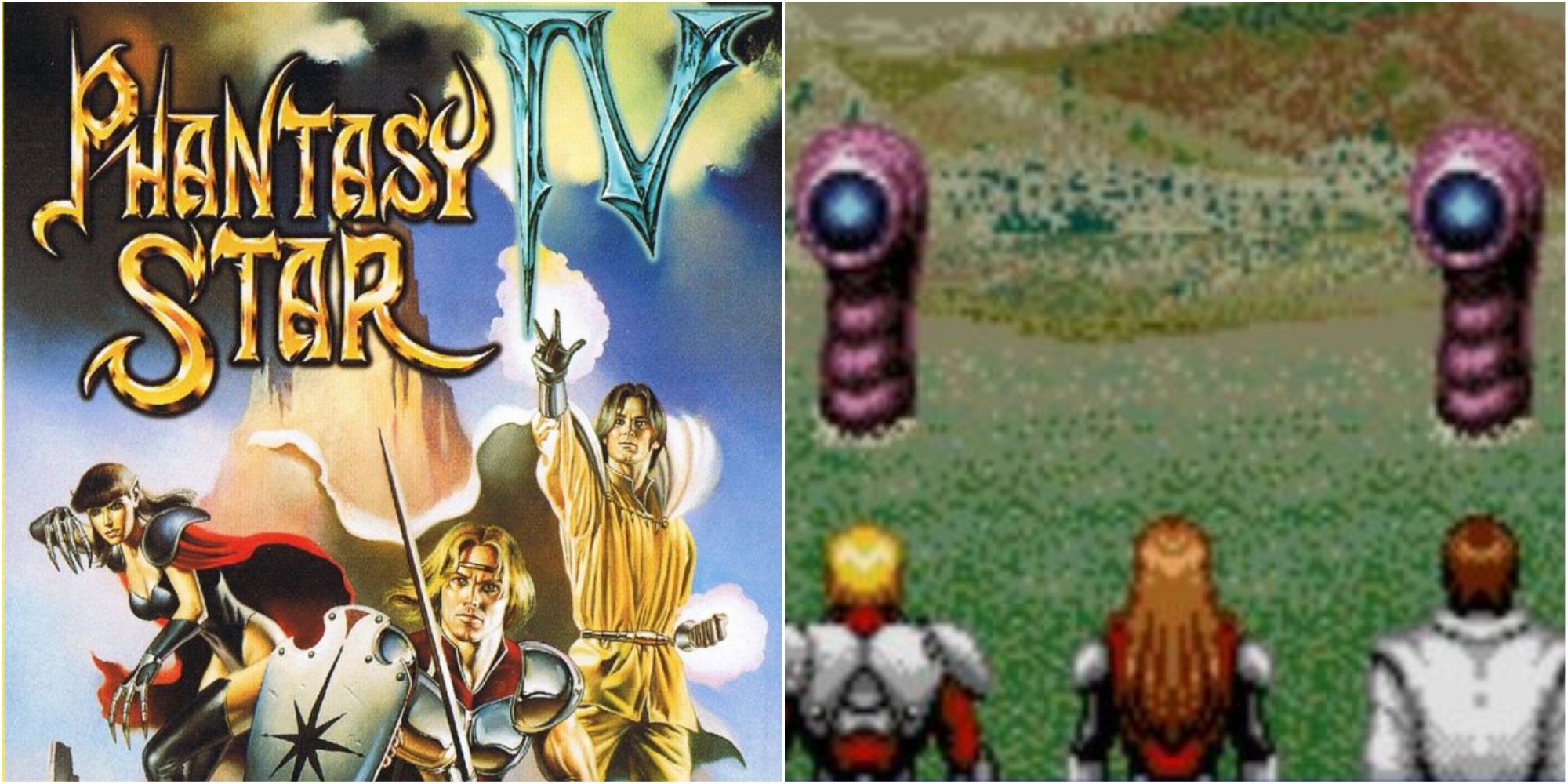 The fourth mainline entry in the Phantasy Star sci-fi JRPG series is often considered the best by fans due to keeping many series staples while adding new features. Phantasy Star IV launched for the Sega Genesis in 1993 in Japan and in 1995 in North America and Europe, and was the final single-player only game in the series until Phantasy Star Zero for the Nintendo DS in 2008.
Taking place a millennium after Phantasy Star 2, but a millennium before Phantasy Star 3, Phantasy Star 4 revolves around an ecological crisis on a planet known as Motavia, which has become a desert wasteland overwhelmed by dangerous creatures known as biomonsters.
6

Assassin's Creed 4 Black Flag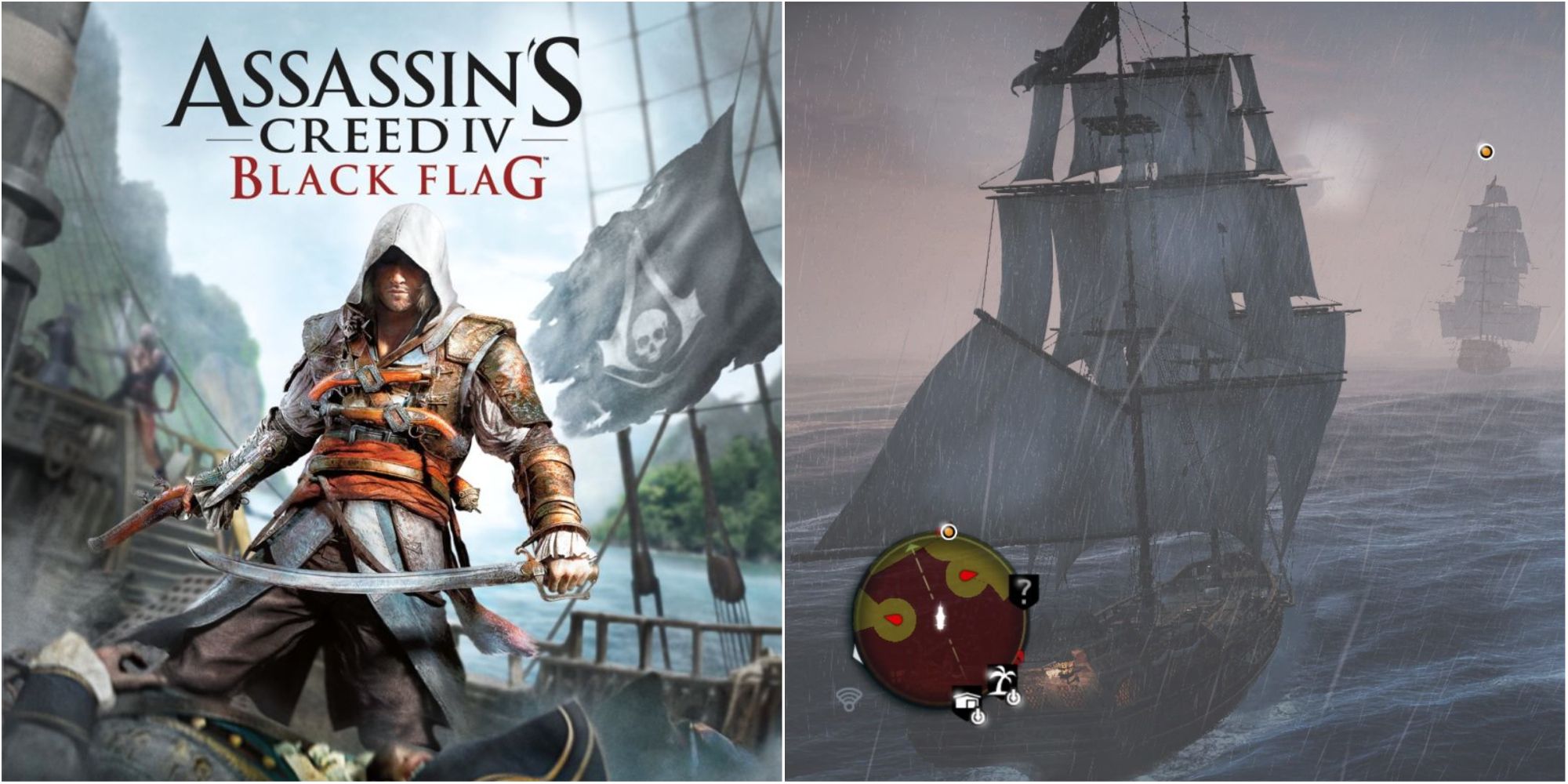 While not set in space, Assassin's Creed 4 Black Flag remains one of the best pirate video games despite being nearly a decade old. A prequel to Assassin's Creed 3, Black Flag follows Edward Kenway, father of Assassin's Creed 3's protagonist Connor Kenway, as he explores the islands of the Bahamas, encountering both the Assassin's Order and the Templars, as well as many fearsome pirates.
Assassin's Creed Freedom Cry, a standalone title initially released as DLC for Black Flag, has Edward's quartermaster Adewale liberating enslaved individuals, as he is a former slave himself, and recruiting individuals to help his cause and fight alongside him.
5

Star Ocean First Departure R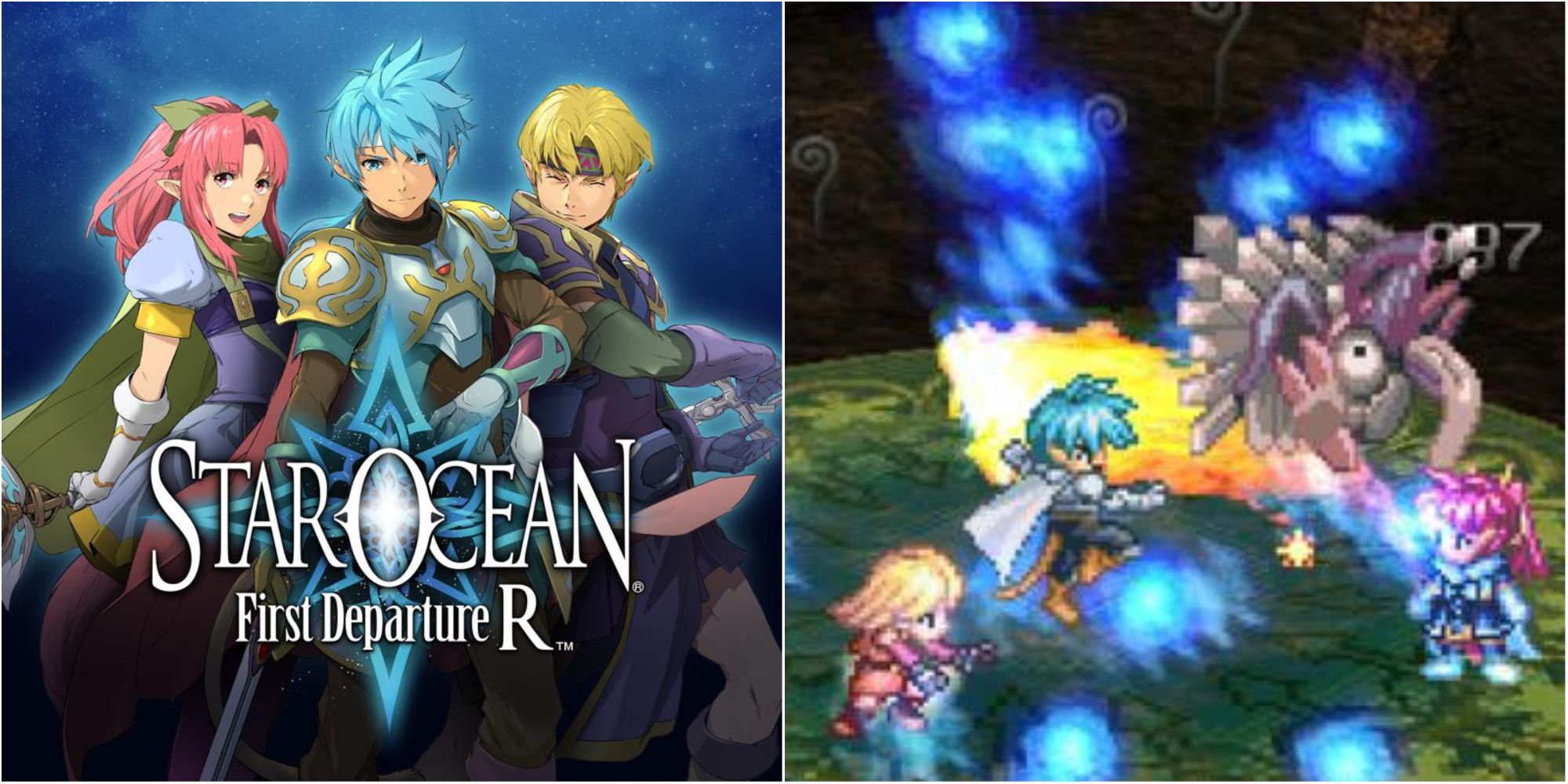 Another long-running sci-fi JRPG series, Star Ocean First Departure R is a remake of the first Star Ocean game and originally launched for the PSP in Japan in 2007, and North America and Europe in 2008. In 2019, the remake received an HD remaster for Nintendo Switch and PlayStation 4 with adjusted game difficulty, faster map movement speed, and more visual and audio options.
Despite being a remake, Star Ocean First Departure R still has the action-based gameplay introduced in the original version, where you only control one party character while the others are controlled by AI and utilize strategies selected before battling enemies.
4

Super Mario Galaxy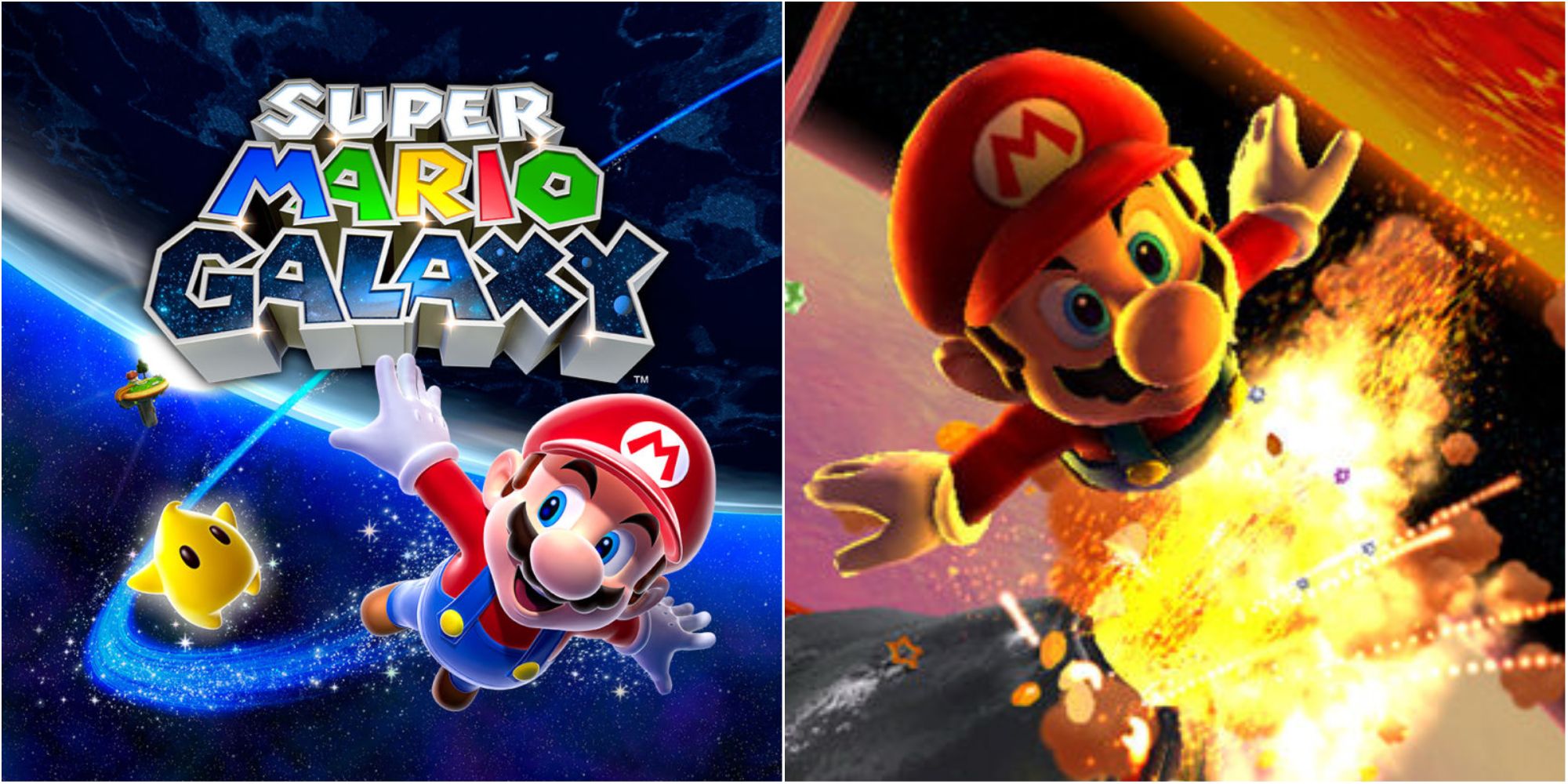 Mario's first space-faring adventure originally launched for the Nintendo Wii in 2007, but was also included in the 2020 Super Mario 3D All-Stars Collection for Nintendo Switch. Previously, Mario traveled to different worlds, but in Super Mario Galaxy, he travels to different galaxies throughout outer space.
While the original game utilized the motion controls of the Wii remote, the 3D All-Stars version makes motion controls optional, but retains all other previously introduced features. Most of the usual Mario characters, such as Luigi, Peach, Bowser, and Toad, appear in Super Mario Galaxy, but it also introduced the space princess Rosalina and star creatures known as the Lumas.
3

Cosmic Star Heroine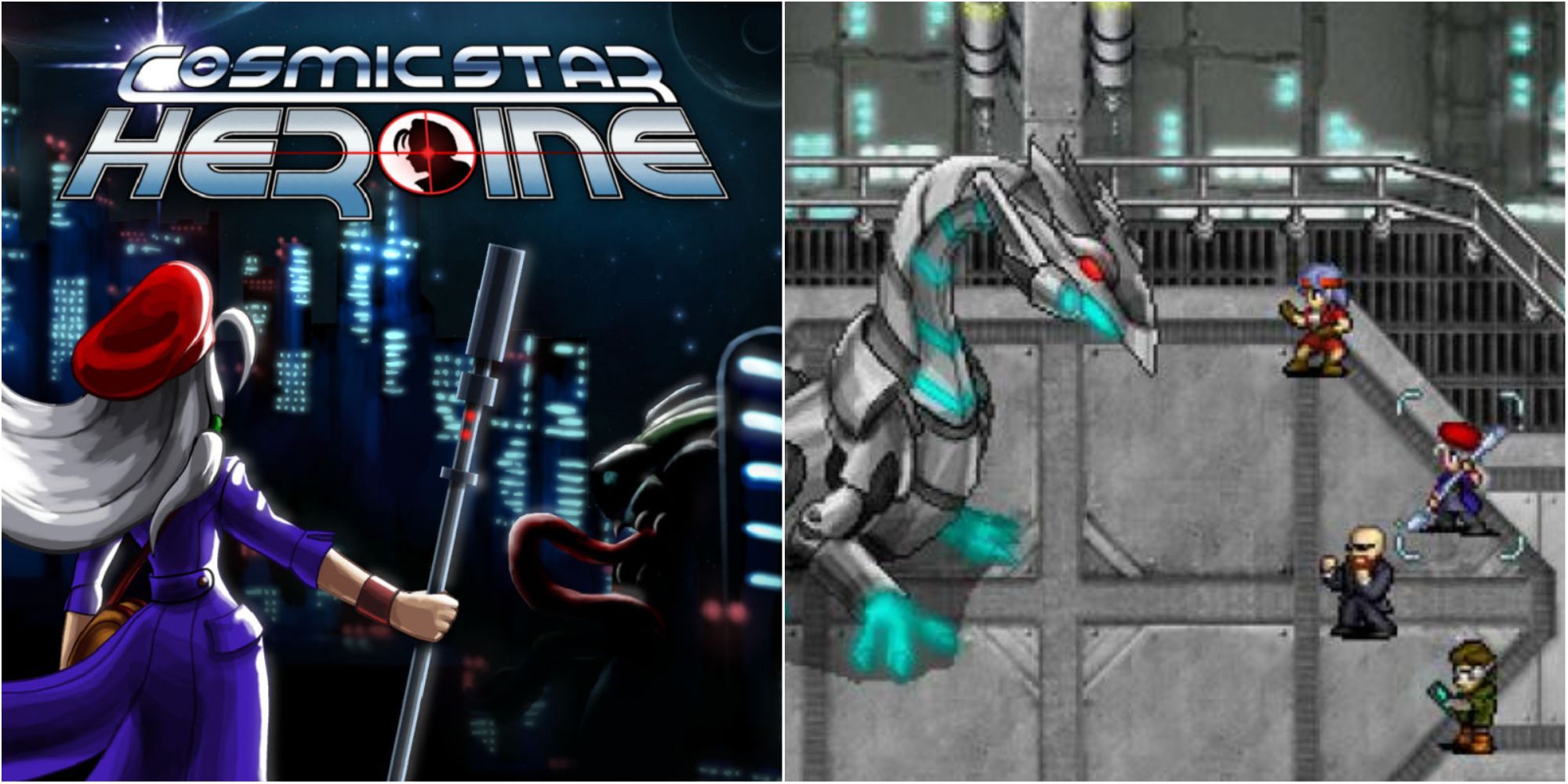 A turn-based indie sci-fi RPG inspired by series like Phantasy Star, Cosmic Star Heroine features rogue API agent Alyssa L'salle as she uncovers a galaxy-wide conspiracy and sets out to prevent the powers that be from mind-controlling most, if not all, citizens throughout the galaxy.
Features in Cosmic Star Heroine include 11 recruitable party members (with only four at a time being usable during battles), overworld encounters and seamless battle transitions, a charge-based ability system in place of the normally expected MP, a damage-multiplying style gauge, powerful burst moves, and plenty of side quests. It also has a relatively short length compared to other games in the genre, making it easier to appreciate.
2

Xenoblade Chronicles Definitive Edition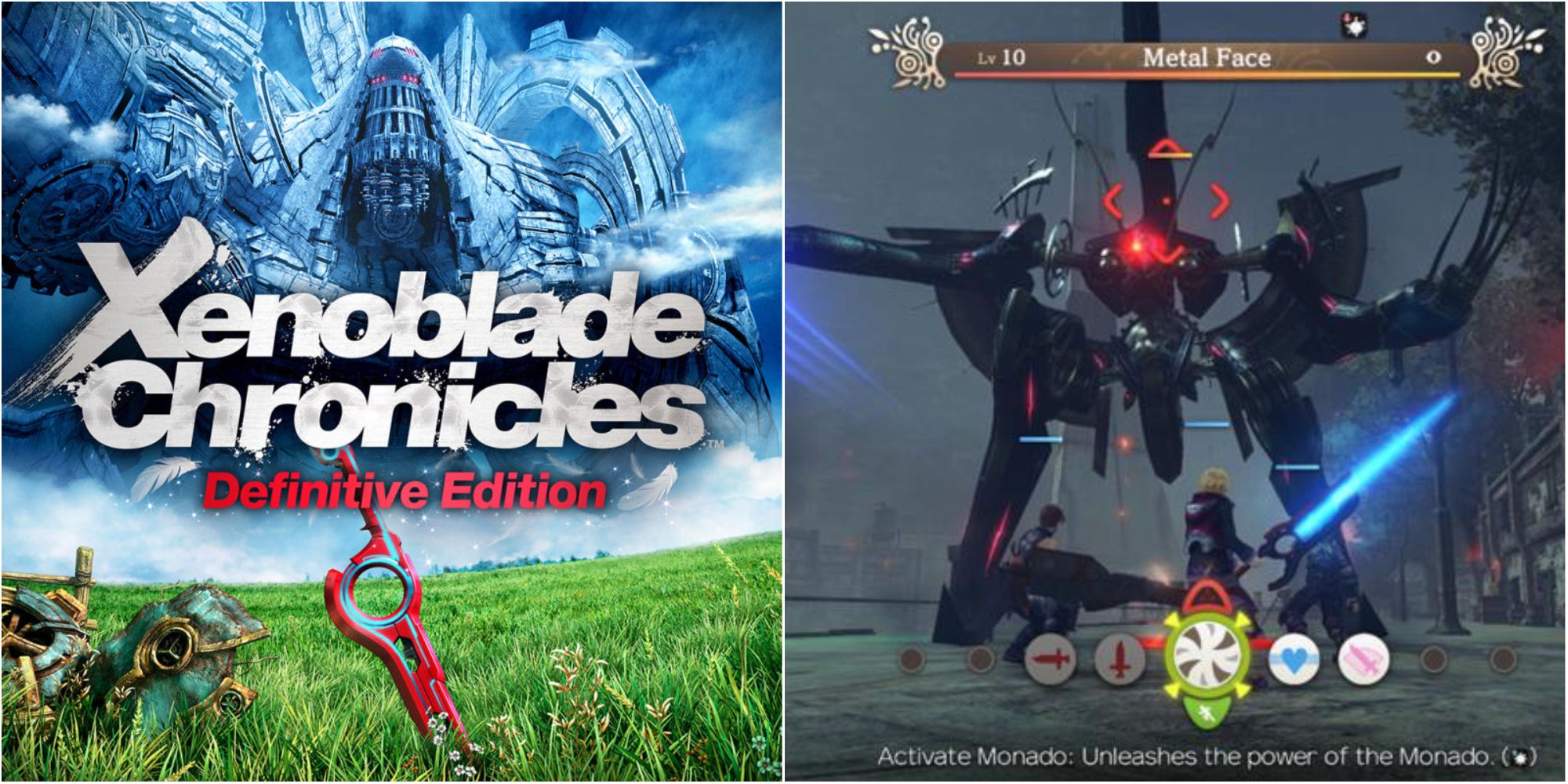 Xenosaga and Xenoblade Chronicles X probably have more similarities to Spelljammer, but the rest of the Xenoblade Chronicles series is more accessible, at least for those who own a Nintendo Switch. While you can start from any of the main entries since they're only vaguely connected and each game has a standalone story, Xenoblade Chronicles Definitive Edition, an enhanced remake of the first game in the series, may be the best to try out first.
Xenoblade Chronicles sees the main character Shulk and his friends going on a quest to defeat a mechon named Metalface, although various twists and turns force them to adjust their goal accordingly.
1

Star Wars: Knights Of The Old Republic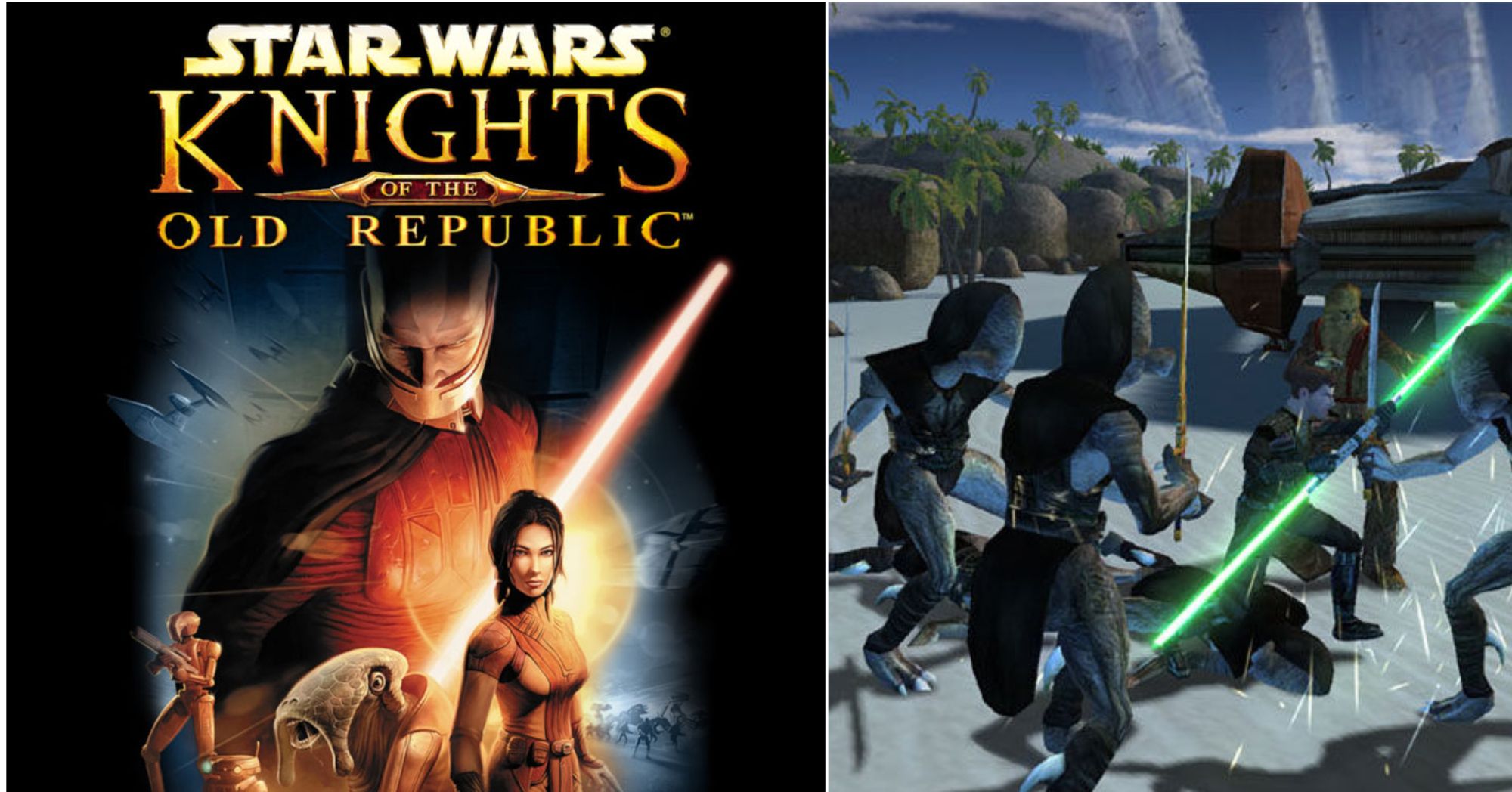 Bioware's 2003 action RPG Star Wars: Knights Of The Old Republic, which is a different game from the similarly named Star Wars: The Old Republic, initially launched for the original Xbox and PC, those it also received mobile ports in 2013 and 2014, and a Nintendo Switch port in 2021.
Knights Of the Old Republic has you choose one of three basic classes — and later, one of three Jedi subclasses — and also has an alignment system that determines which side of the force your character is on. You aren't alone either, as you can choose two companions to fight alongside you during your adventure.
Source: Read Full Article