Video games depict a new and immersive world for you to jump right into. Some of these worlds are a bit more realistic, filled with dark colors and shadows. If you are looking to break out of these dark games, we've got you covered.
Here, you can learn about some of the most colorful videos of all time. These games are vibrant and bright, filled with equally as bright characters. Additionally, you can find a wide range of genres mentioned. Don't worry if you haven't played through any of these games yet; we will not discuss any potential spoilers.
10

Ooblets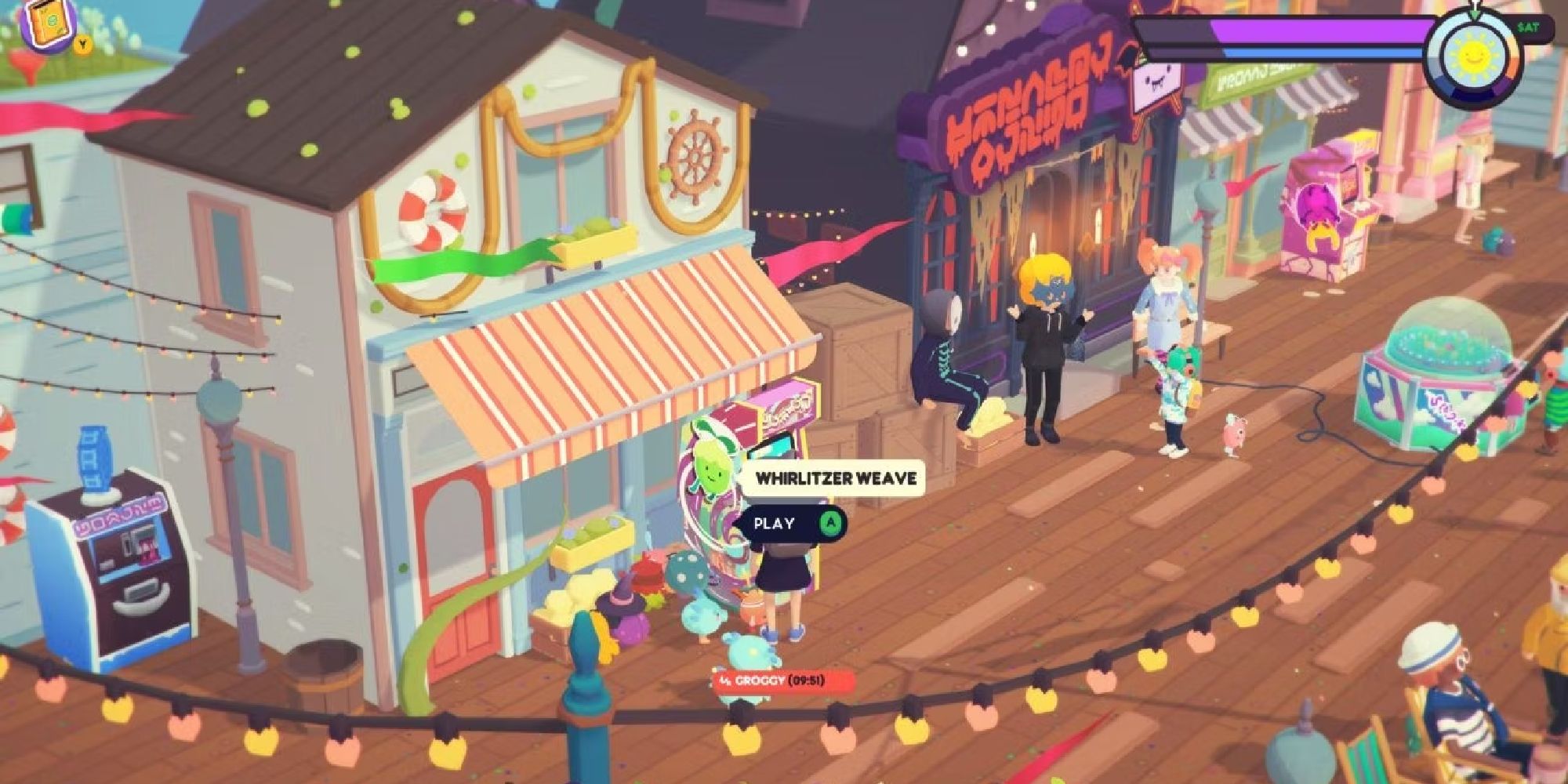 Available On: PC, Xbox, Nintendo Switch
First on our list, we have Ooblets. This is a casual and cozy farming sim, where you also get the chance to have dance battles with ooblets. Everything about this game is bright and colorful; you can even find uniquely colored ooblets that are brighter than their normal counterpart.
The cast of characters in Ooblets are all bursting with color. The mayor of Badgetown wears a little rainbow top hat that sits on her bright pink pigtails. If you are looking for a relaxing and colorful game, Ooblets is the way to go.
9

Splatoon Series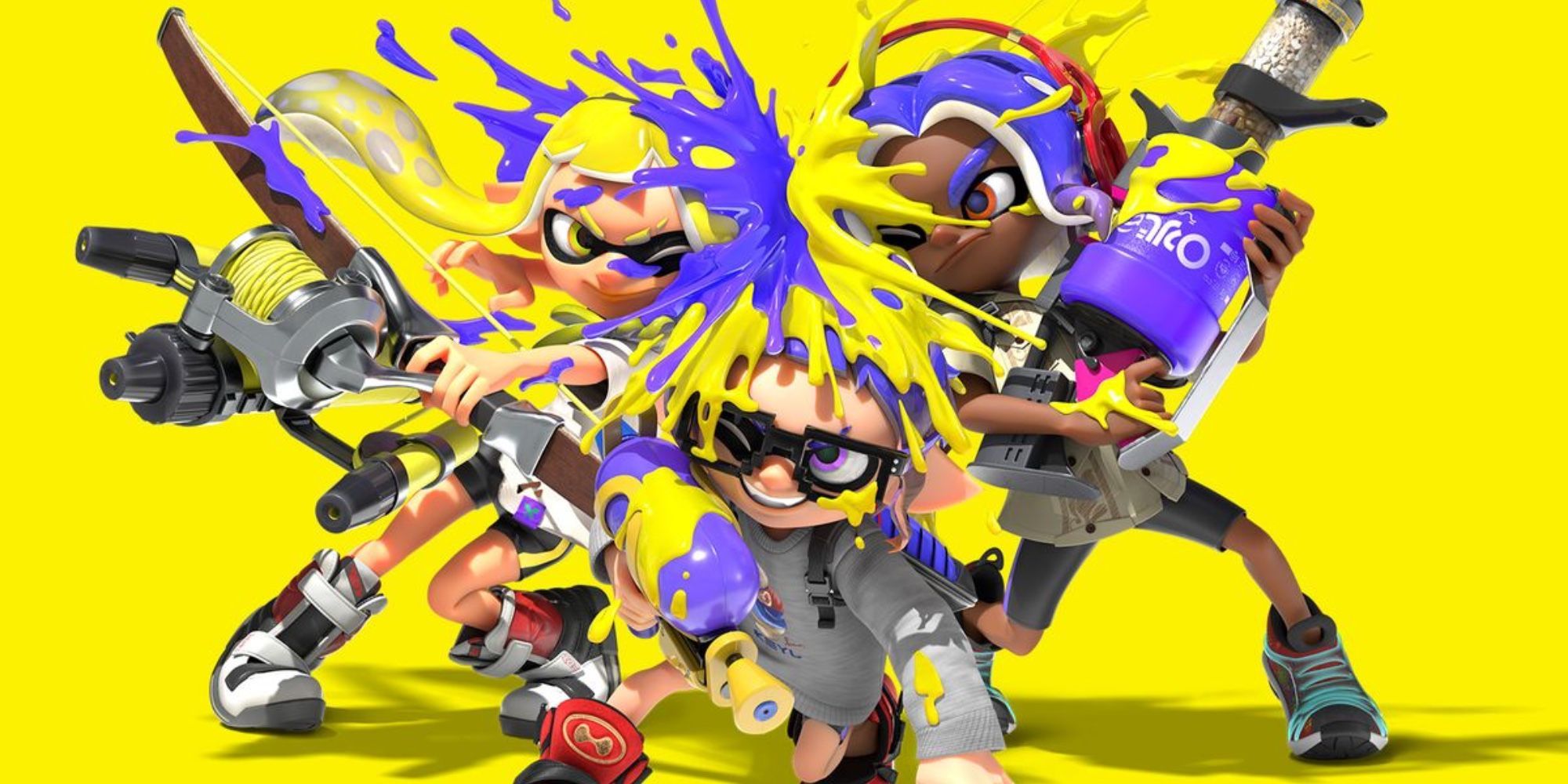 Available On: Nintendo Switch
Splatoon games are some of the most colorful out there. This third-person shooter allows you to become an Inkling (or an Octoling), and essentially 'paint the town'. Rather than shooting bullets, you will shoot paint in an attempt to cover the arena in your color.
At the end of a game, the winner is decided by how much of their paint color is present. The goal is literally to be the most colorful. Additionally, the NPCs that you can find in the game are all uniquely and brightly colored; the popular Squid Sisters are neon green and neon pink.
8

Super Mario Odyssey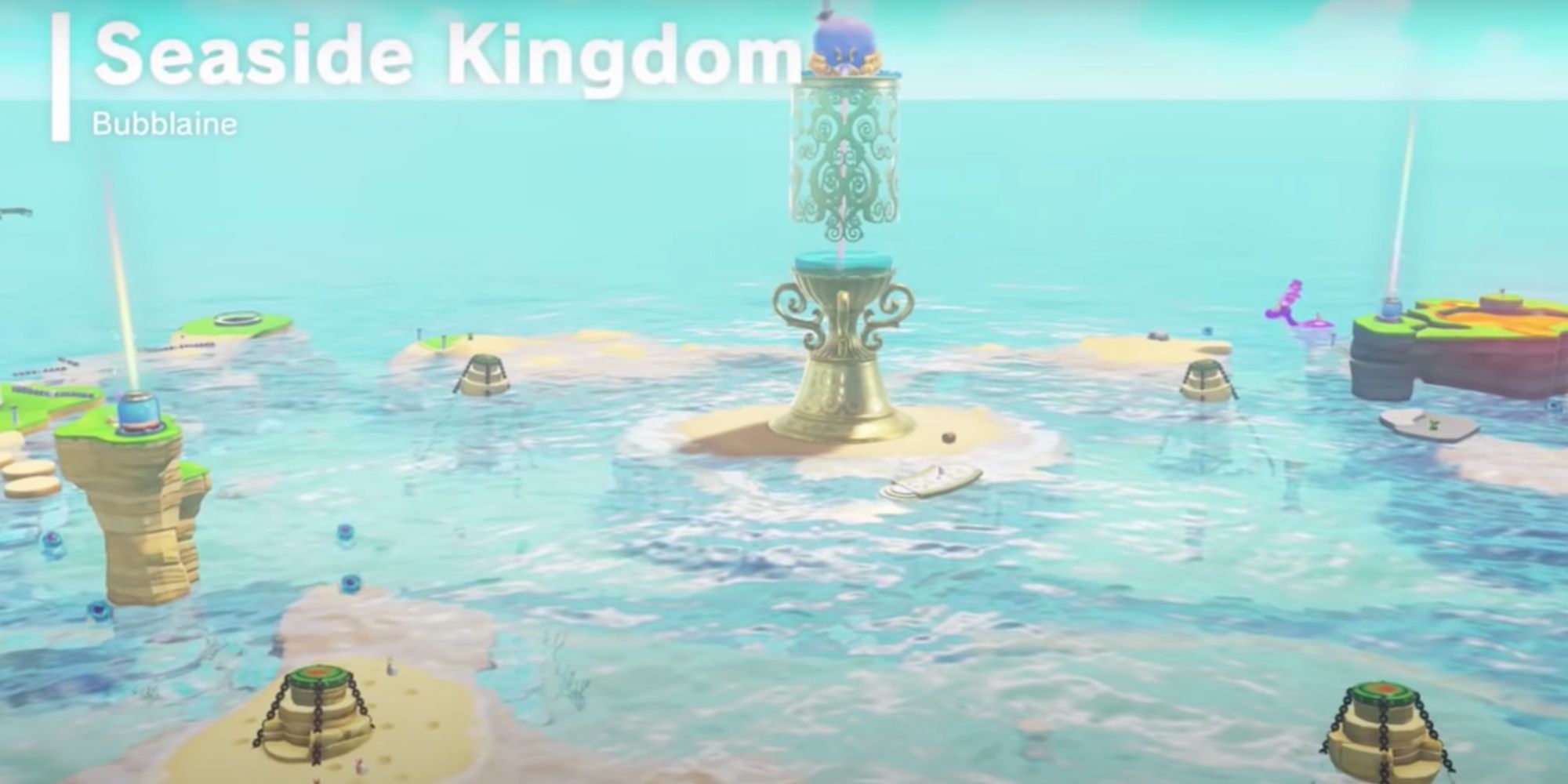 Available On: Nintendo Switch
When talking about colorful games, we can't skip over Super Mario Odyssey. While all Mario games are pretty bright, Super Mario Odyssey takes it to a new level. This is one of the newer games in the Mario series, taking us through several kingdoms with Cappy, Mario's hat companion.
The first kingdom is relatively dull and dark, but once you begin exploring, the entire world is practically exploding with color. Maps like the Luncheon or Sand Kingdom are pleasantly bright, filled with bold buildings and citizens.
7

Project Diva Series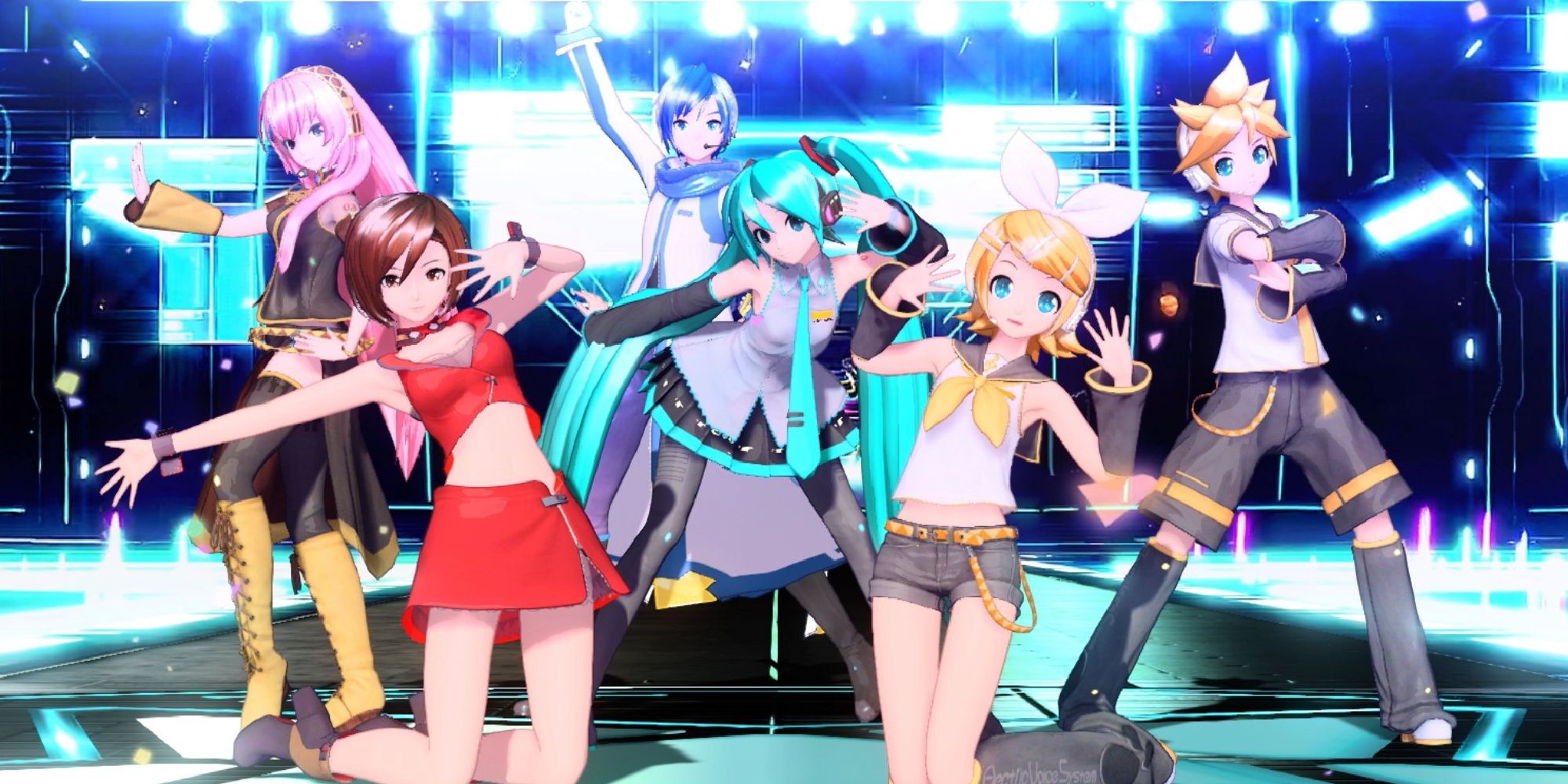 Available On: Playstation, PC, Nintendo Switch
Project Diva is a rhythm game centered around the one and only Hatsune Miku. If you are looking to listen to some amazing Vocaloid music while on brightly colored stages, this is the perfect game for you. Miku herself is bright, but each song has a unique stage and costume.
In addition to Miku, you can perform songs featuring Kagamine Rin and Ren, Kaito, Meiko, Megurine Luka, and other popular Vocaloid figures. Though there is no real storyline in Project Diva, it's a great way relax and enjoy some music.
6

Temtem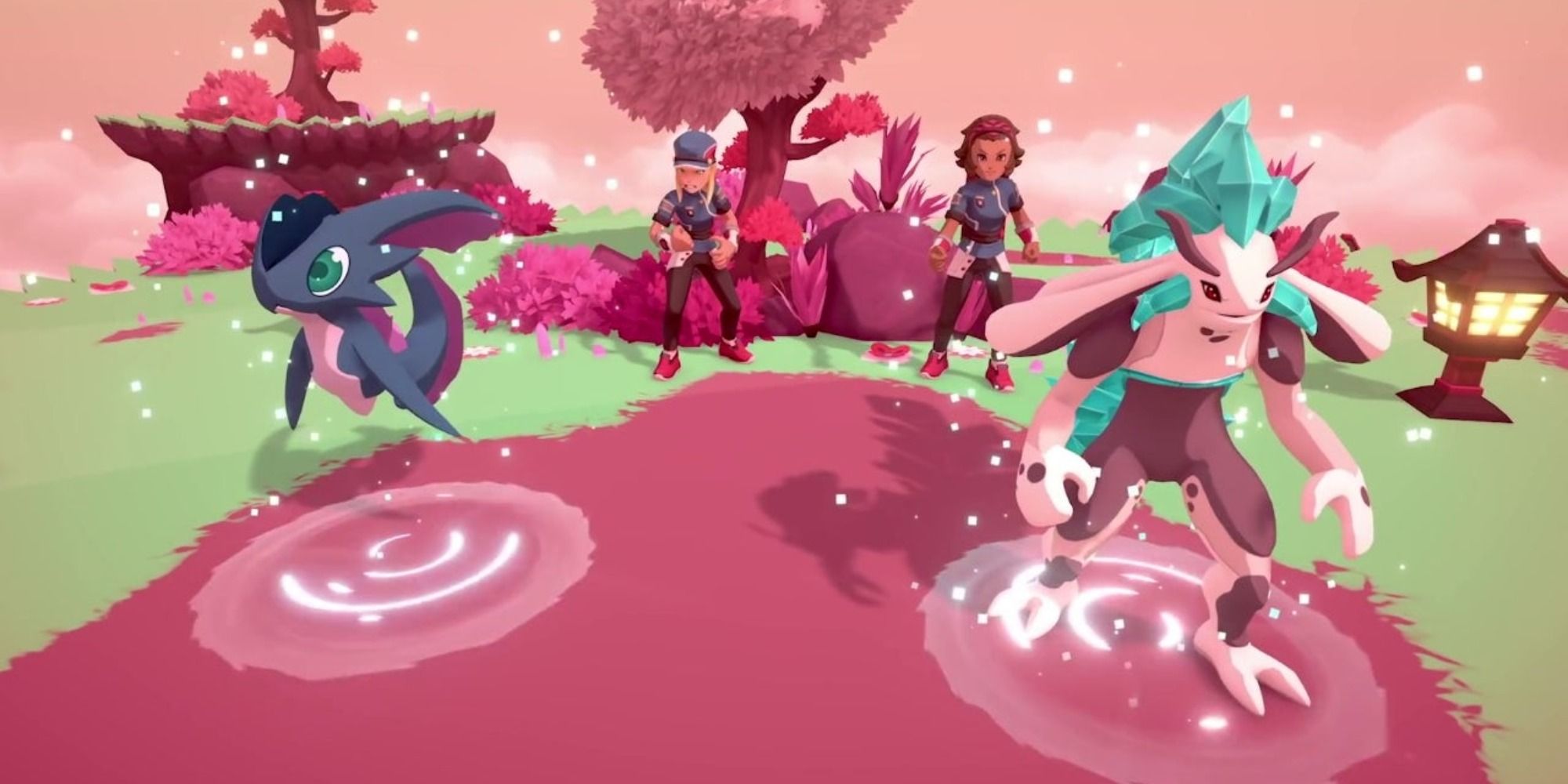 Available On: Playstation, Xbox, PC, Nintendo Switch
Temtem is one of the newest entries on our list. This game combines the monster-capturing aspects of Pokemon with an MMORPG, creating a world where you can tame Temtems and battle with other players.
In Temtem, you can tame cute and colorful creatures to fight alongside you. This game has a similar color palette to Ooblets; bright colors that are a bit muted while still conveying just how colorful the world is. If you are a fan of Pokemon, then you should definitely give Temtem a try.
5

Muse Dash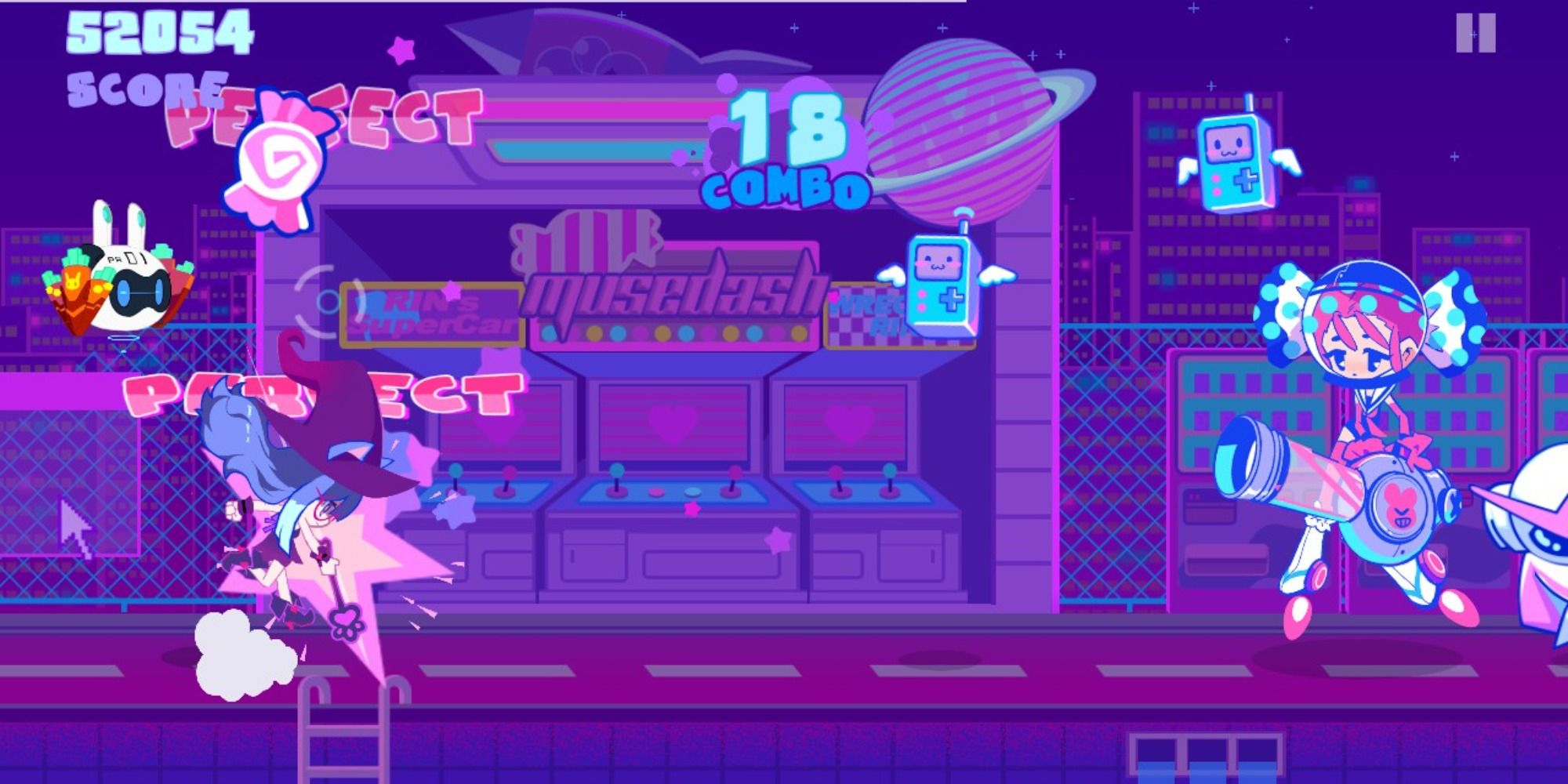 Available On: iOS, Android, PC, Nintendo Switch
Muse Dash is another rhythm game. In Muse Dash, you will need to move to the beat of the song while defeating enemies that stand in your way. This is the ultimate simple rhythm game; there are only two buttons that you will use while playing.
Despite its simplicity, Muse Dash packs in a bright and retro appearance. Like Project Diva, there is not much of a story in Muse Dash, but this is made up for with amazing visuals.
4

Fall Guys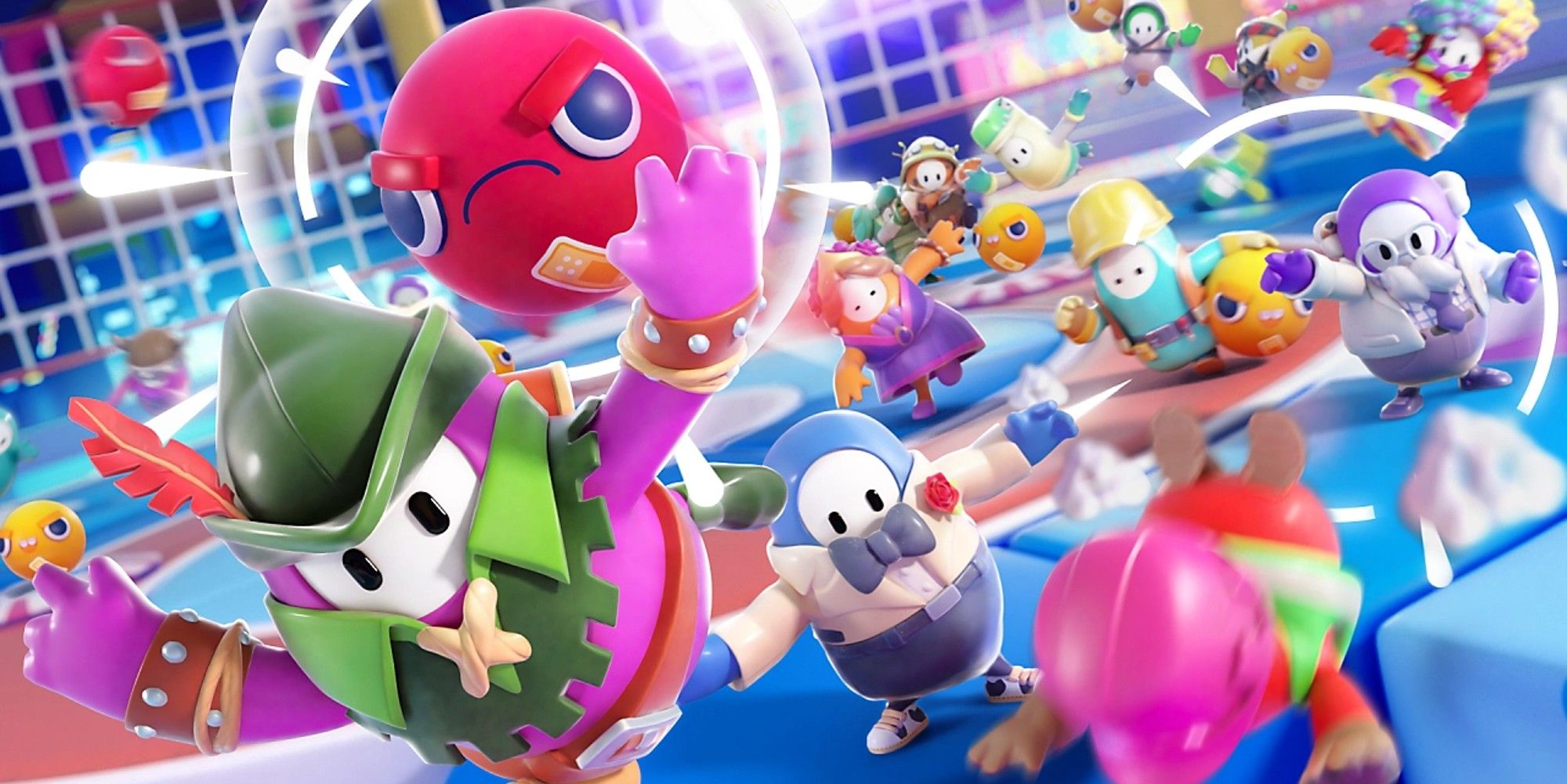 Available On: Playstation, Xbox, PC, Nintendo Switch
Fall Guys was first released in 2020, and it took the world by storm. It seemed like everyone was playing this cute and colorful battle royale game. Fall Guys is incredibly bright for no reason at all, but it works.
You can create the ultimate bright character to complete on equally as bright courses. The basic premise of Fall Guys is that you and the other players are contestants on a game show. Of course, any successful game show needs to be filled with color!
3

Gris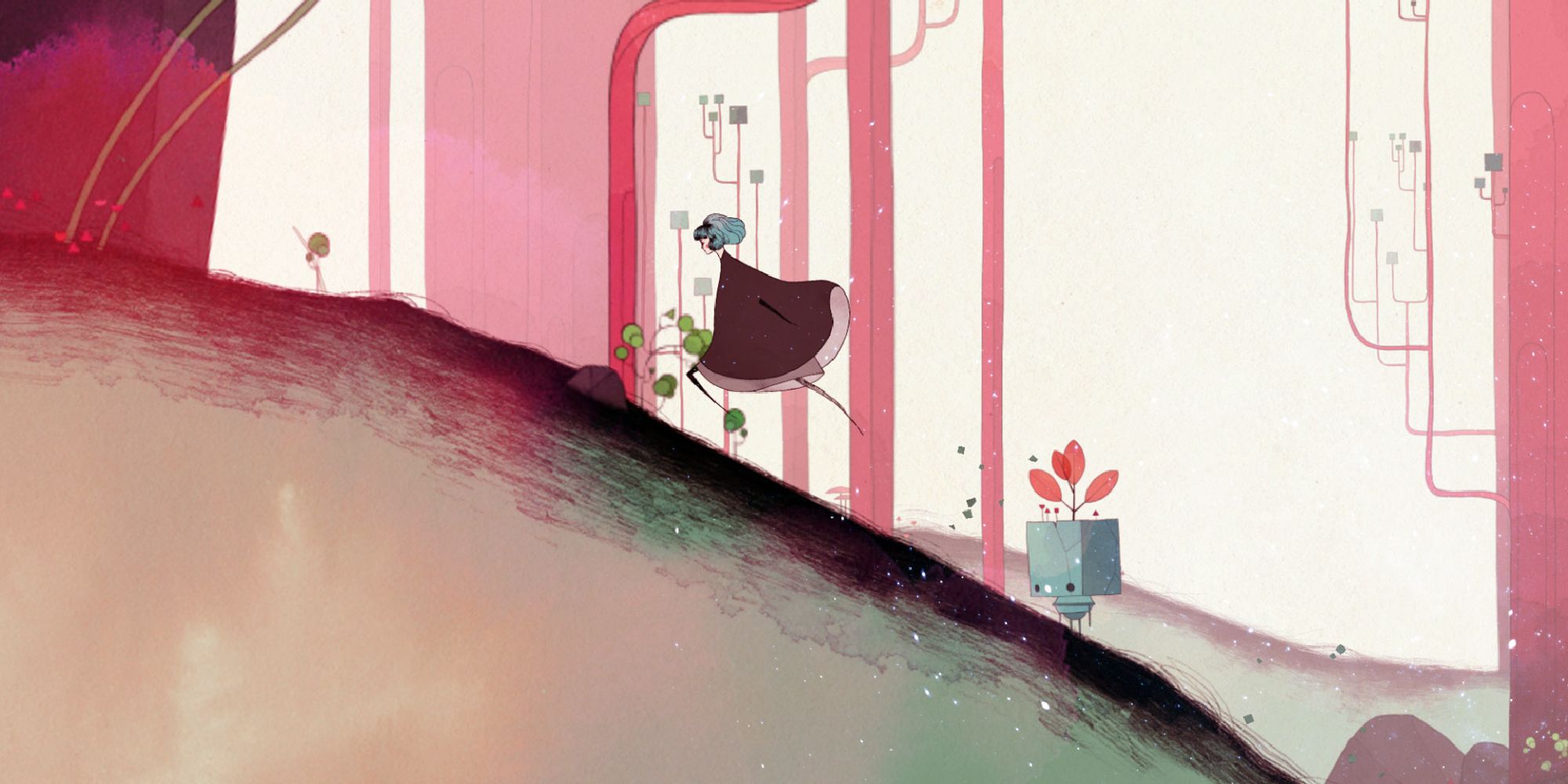 Available On: Playstation, Mac, iOS, Android, PC, Nintendo Switch
Gris is a short and sweet platform game. On average, this game takes around four to five hours to complete, but there is no shortage of beautiful and colorful landscapes.
The main character of this game, named Gris, has stunning blue hair. While exploring as Gris, you will travel through areas that are soft and colorful. Above, you can see how even though there are just a few colors, it still feels bright and lively.
2

Ori And The Will Of The Wisps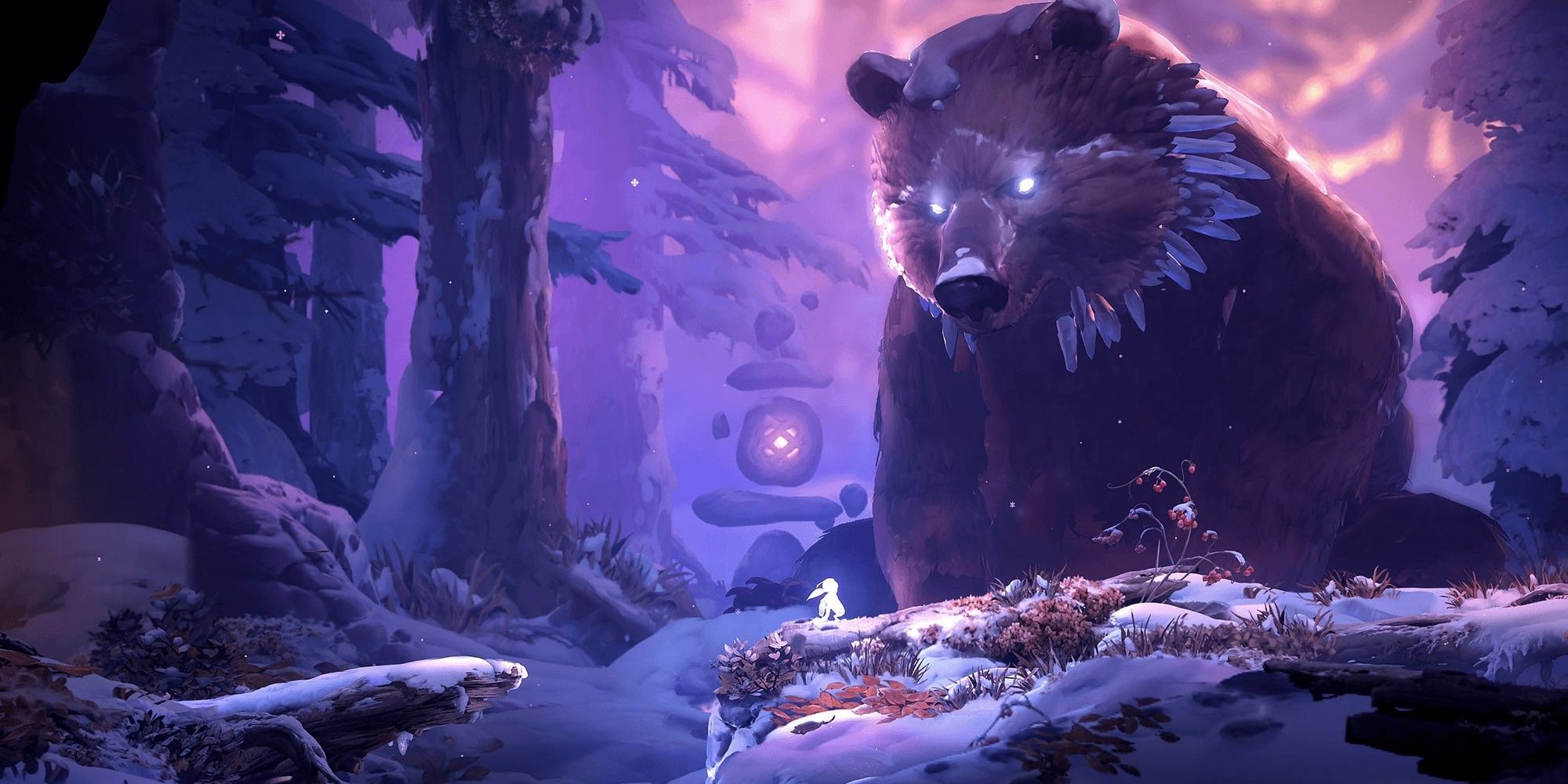 Available On: PC, Nintendo Switch, Xbox
Ori and the Will of the Wisps is another platform game, similar to Gris. Unlike Gris through, this game is bold with its bright colors. Rather than muting the colors to look softer, you will get bright greens and purples to make up gorgeous landscapes.
The graphics in this game are absolutely stunning. The bright colors don't feel forced; instead, they seamlessly bring you into the fantastical world that the game takes place in.
1

Astroneer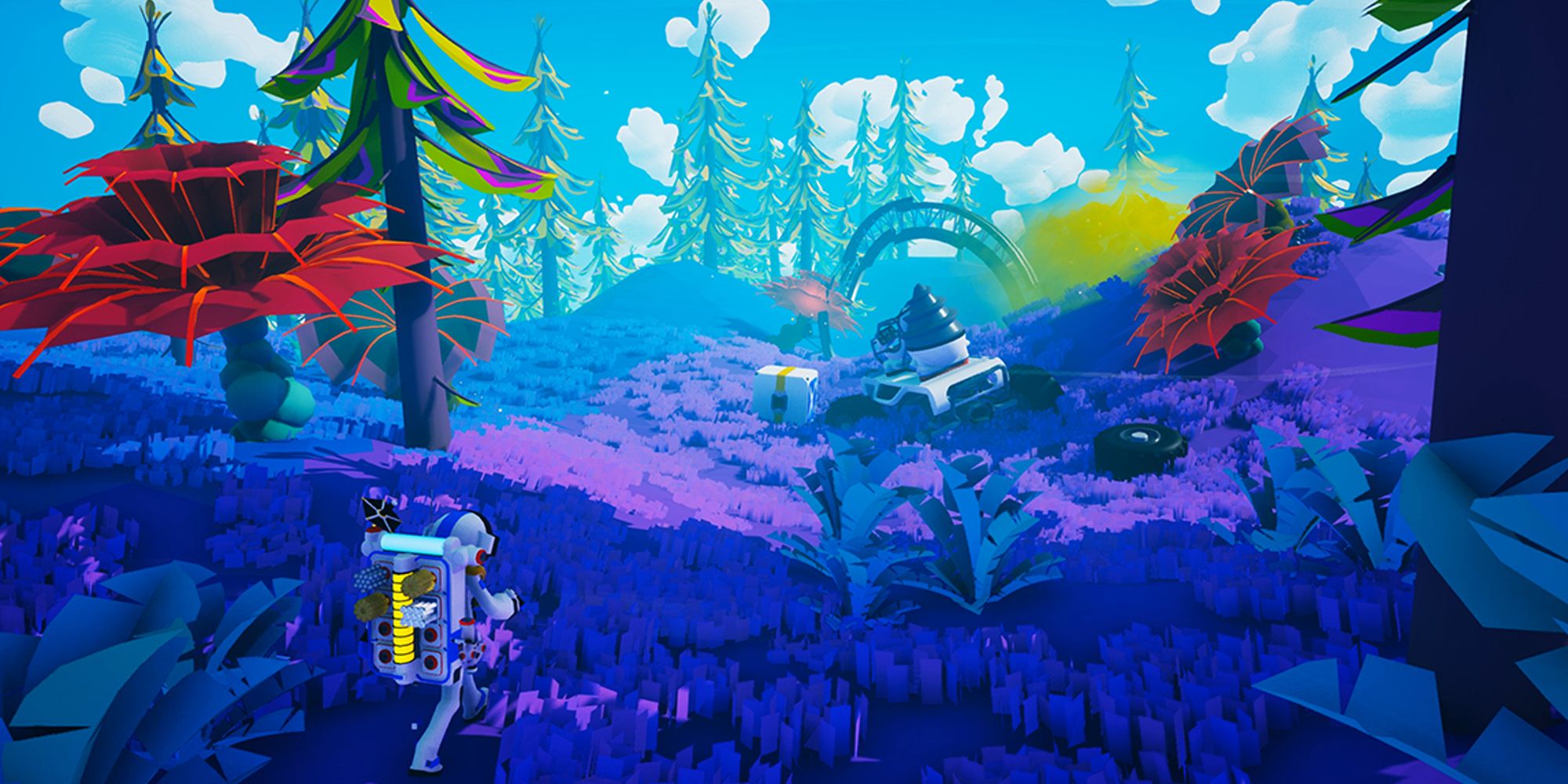 Available On: PC, Nintendo Switch, Xbox, Playstation
Last but not least, we have Astroneer. This is a sandbox adventure game that places you in the boots of an astronaut who has just landed on a new planet. At first, all you see is a field of green with some plant life.
Soon, you can begin exploring the rest of the planet down to the core, as well as other nearby planets. The landscape of these planets is bright and colorful, giving it a truly 'alien' vibe. With bright pink foliage and purple dirt, everything feels unique and alien to you.
Source: Read Full Article