In Lost in Random, players are placed in the shoes of a young girl named Even as she journeys across the six realms of the titular kingdom in search of her twin sister, Odd. She is joined by a giant dice appropriately named Dicey as they fight their way through the various forces of the nefarious Queen of Random while uncovering the kingdom's many secrets.
The game wears its Tim Burton inspirations on its sleeves in the form of its otherworldly art style, which immediately brings to mind films like A Nightmare Before Christmas and Corpse Bride. Even more than that though, the game shares story and gameplay elements with several other video games across multiple genres. What follows are just a few of the ones with the strongest connections that we can think of.
6

Child Of Light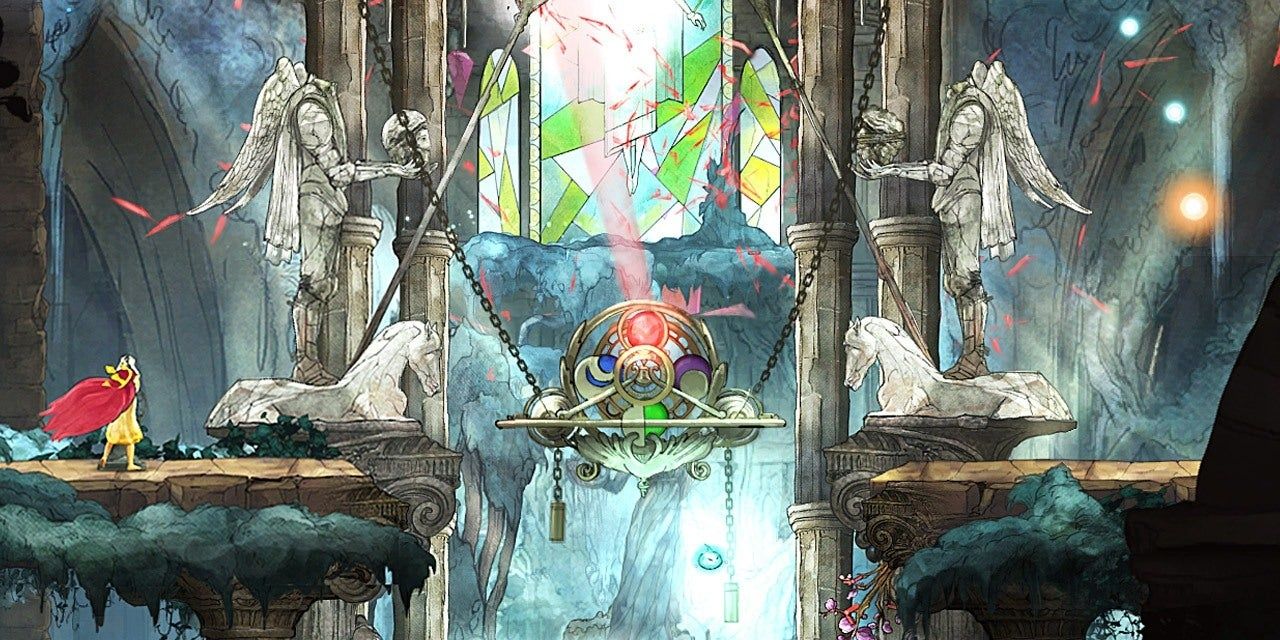 Released by Ubisoft in 2014, Child of Light is a 2D platformer with RPG elements. It centers upon a young girl named Aurora, who wakes up one day to find herself in a magical land called Lemuria. There she must work with a number of characters to defeat an evil queen in a bid to find her way back home.
The story is told in the style of a poem, with all the characters you encounter speaking in lines delivered with a rhyming scheme. The game itself sports a colorful art style that almost looks like a painting brought to life. It was built using the UbiArt Framework, the same engine used in developing games like Rayman Origins and the ones in the Just Dance series.
5

Brothers: A Tale Of Two Sons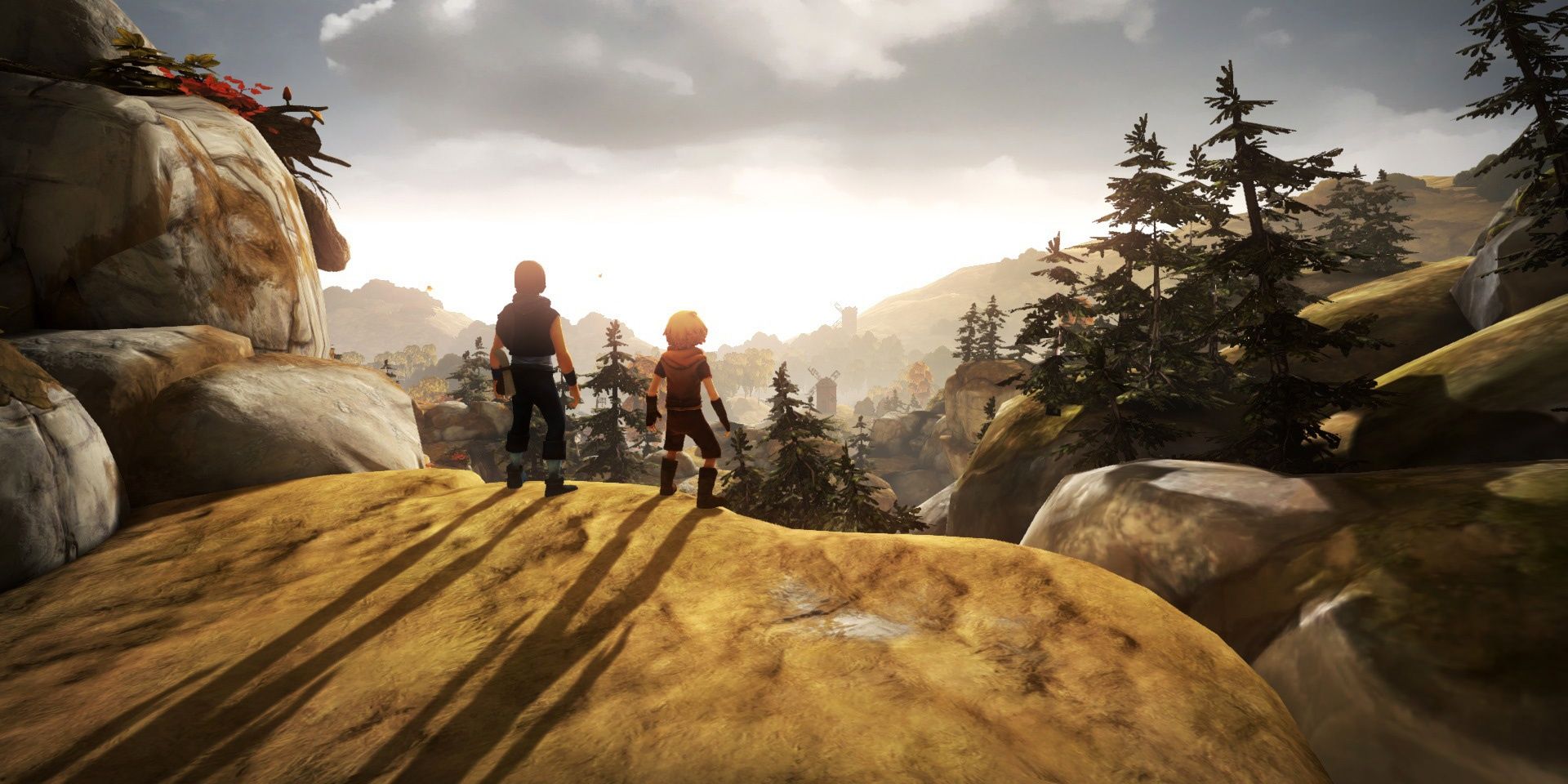 Brothers: A Tale of Two Sons was developed by Starbreeze Studios and released in 2013. It is an adventure game in which players take control of two brothers on a quest to find a cure to save their ailing father. The game is noteworthy for its unique control scheme, where you control each brother using the individual thumbsticks on the gamepad.
It was well-received by critics, earning praise for its emotional story and visuals, and would later go on to win the award for Best Xbox Game at the 2013 Spike Video Game Awards, as well as the Best Game Innovation Award at the 2014 BAFTAs.
4

Little Nightmares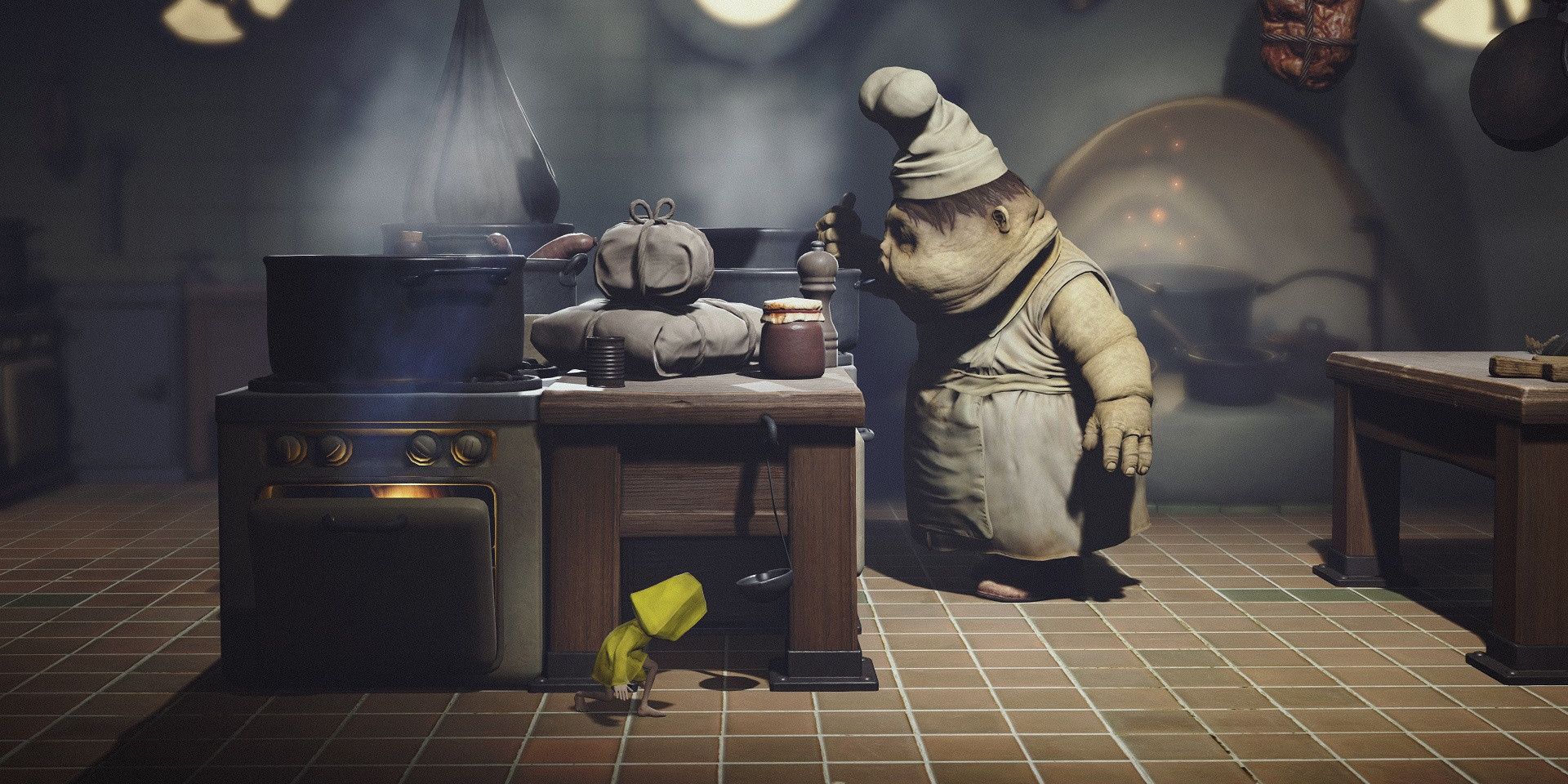 When Little Nightmares was originally unveiled as Hunger in 2014, it was clear that the developers at Tarsier Studios were crafting a beautiful atmospheric horror adventure game. It would eventually get released on the PC, PS4, and Xbox One in 2017, with a Nintendo Switch version following a year later.
In the game, players play as a little girl in a yellow raincoat named Six, as she stealths and platforms her way through the many chambers of a massive seafaring vessel known as the Maw. She must not only contend with the monstrous denizens that call the place home but also a rising hunger within that is threatening to wholly consume her.
3

Psychonauts 2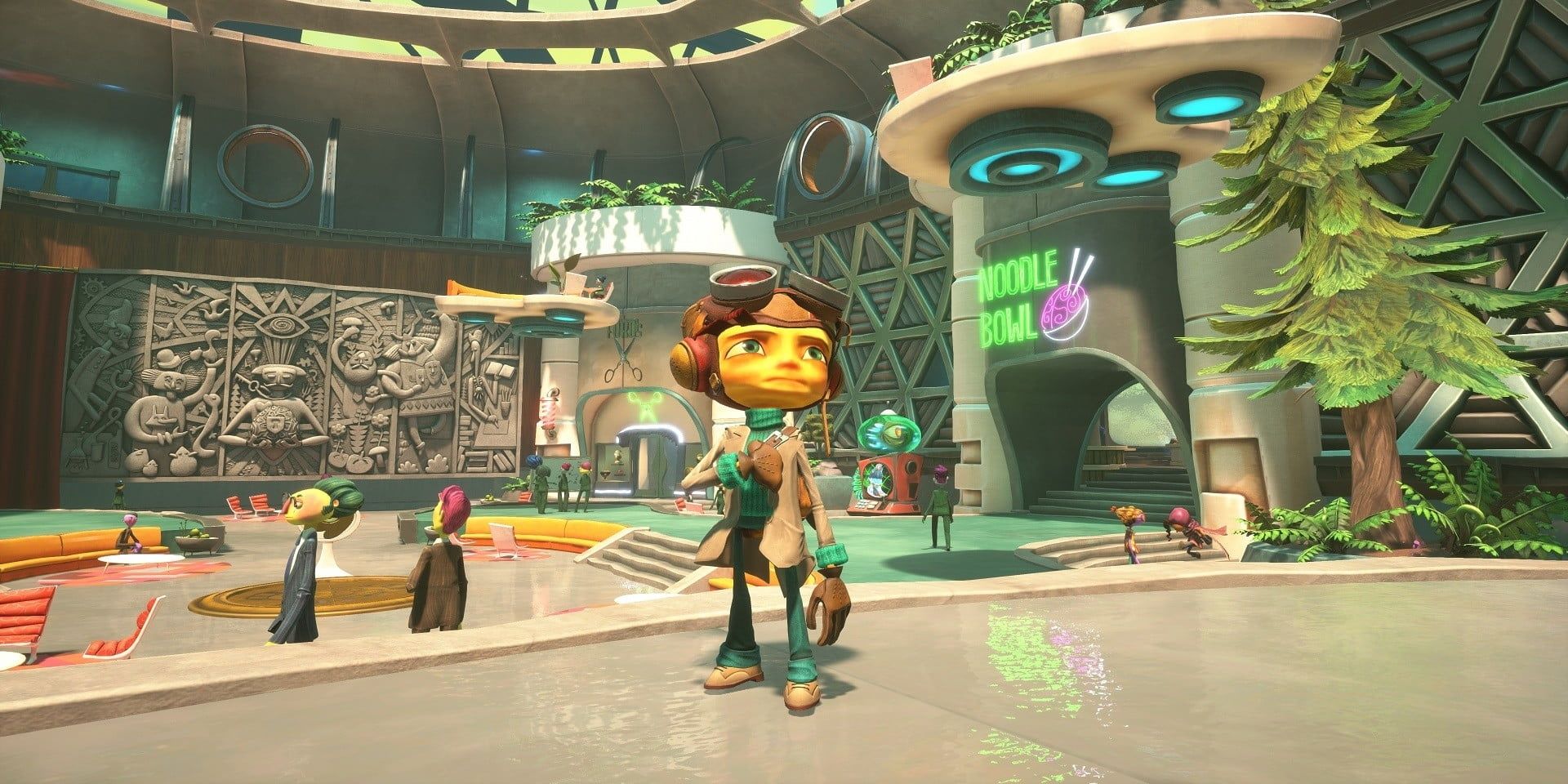 Following the commercial failure of the original Psychonauts in 2005, it was unclear whether or not we would ever get a sequel to the mind-bending platform game. However, due to positive reviews and a thriving cult following, that sequel was eventually announced in 2015.
Flash forward to 2021 and Psychonauts 2 made its debut on PCs and Xbox consoles. Players once again play as Raz, a young acrobat with psychic abilities seeking to join the titular agency of spies that deal with matters of a psychic nature. The game was praised for its visuals and storytelling, as well as its level design and gameplay, which harkened back to that of the original game.
2

Tiny Tina's Wonderlands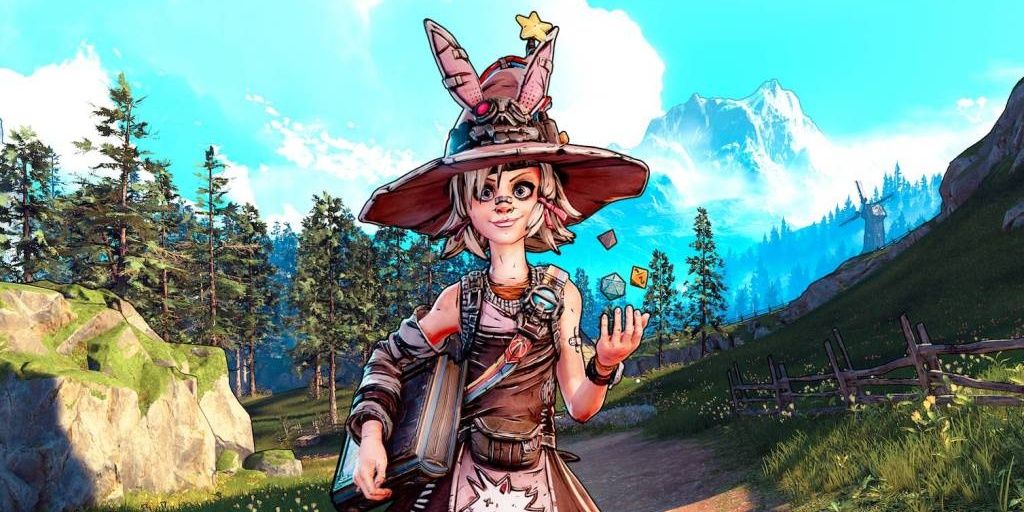 The Dungeons & Dragons inspiration is very clear in Lost in Random, especially when you consider the fact that your main companion is effectively a six-sided dice. And another game with a strong D&D influence is of course Tiny Tina's Wonderlands, which was recently released on PC, PS4, PS5, Xbox One, and Xbox Series X|S.
The game is a spinoff of the Borderlands series, sporting the same cel-shaded art style and first-person shooter gameplay. But at its core, it serves as a love letter to D&D through its in-universe variant called Bunkers & Badasses, borrowing several gameplay mechanics from the popular tabletop game like the use of magic in addition to a plethora of guns.
1

Alice: Madness Returns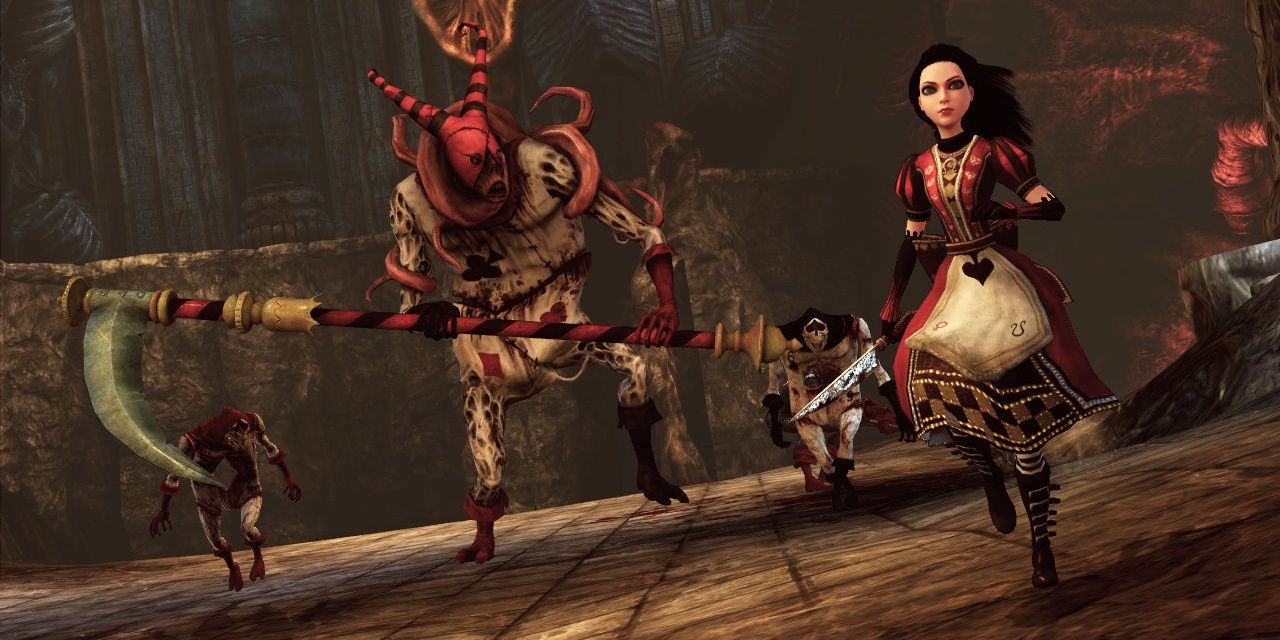 Alice: Madness Returns is an action-adventure game with psychological horror elements. It serves as a sequel to America McGee's Alice, which was loosely based on the popular Lewis Carrol novel, Alice's Adventures in Wonderland.
Both games serve as a reimagining of that classic children's tale, in which Alice is actually a troubled girl that must fight her way through Wonderland using a number of weapons and skills. The newer game was originally released on the PC, Xbox 360, and PS3 in 2010, but is playable on the Xbox One and Xbox Series X|S through backward compatibility. Its gameplay is of the hack-and-slash variety with platforming sections.
Source: Read Full Article