Torchlight: Infinite, an upcoming ARPG, is holding its first closed beta that players can sign up for now. Following on from Torchlight 2, and part of the series initially developed by Runic Games, Torchlight: Infinite promises fast-paced gameplay and versatile RPG character building.
Spaces are limited, so anyone interested in trying out the game before launch is encouraged to sign up as soon as possible. The beta will only be supported on mobile for the time being, but Torchlight will also be available on PC at launch.
Those that are selected to participate in the beta can start playing from January 18. Players will be encouraged to share their thoughts about the game on the official Discord, so the developers can make changes based on the feedback in preparation for release.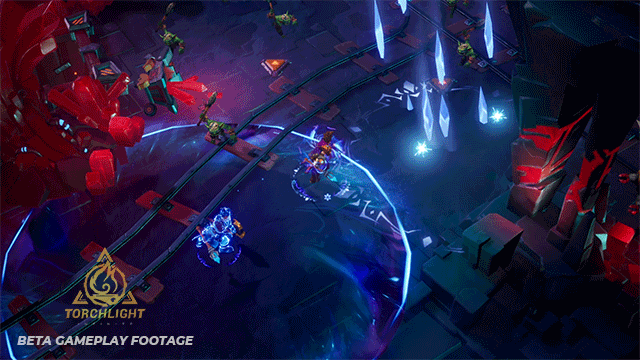 Testers will be able to try out four of the game's heroes, as well as play around with 24 talent trees and contain more than 180 skills. From the sound of it, players will be able to customize their playstyle however they see fit, even more so than other games in the Torchlight series. Also, so players aren't held back, all heroes, skills, and maps can be unlocked for free as players progress through the game. There will also be no attack cooldowns or stamina system either, so you can spam moves to your heart's content.
When it launches, Torchlight: Infinite will be free-to-play on both PC and mobile. Developers say the only microtransaction support will be for cosmetic and non-essential items, and will not be a pay-to-win game.
To keep track of development, head over to the dev blogs here. Updates can also be found over on the official Twitter account.
Source: Read Full Article