Statistics don't lie. While most gamers tend to think of their subculture as being male-dominated, the truth is that there are a lot more women playing games these days than ever before. In fact, some surveys show that female gamers now outnumber their male counterparts and that both sides of the gamer divide play mobile and "casual" games more than anything else.
Nintendo's wildly successful Animal Crossing: New Horizons might just be the biggest game to appeal to everyone, everywhere. At Japan's recently concluded Computer Entertainment Developers Conference (CEDEC), Animal Crossing head Hisashi Nogami and game director Aya Kyogoku held a talk at on a bunch of different Animal Crossing topics such as where the series got started and how the game's art direction evolved during development. They also busted out a few interesting graphics about New Horizons players, and the gender split is almost perfectly equal.
"What would the public imagine if they were asked what kind of game Animal Crossing is? I think there is probably an image of 'a game where you can live leisurely with cute animals' and 'a game for young girls'," said Nogami (as reported by VGC). "However, looking at the gender and age data of Animal Crossing users, it is clear that the ratio of males and females is half and there are many users in their 20s and 30s."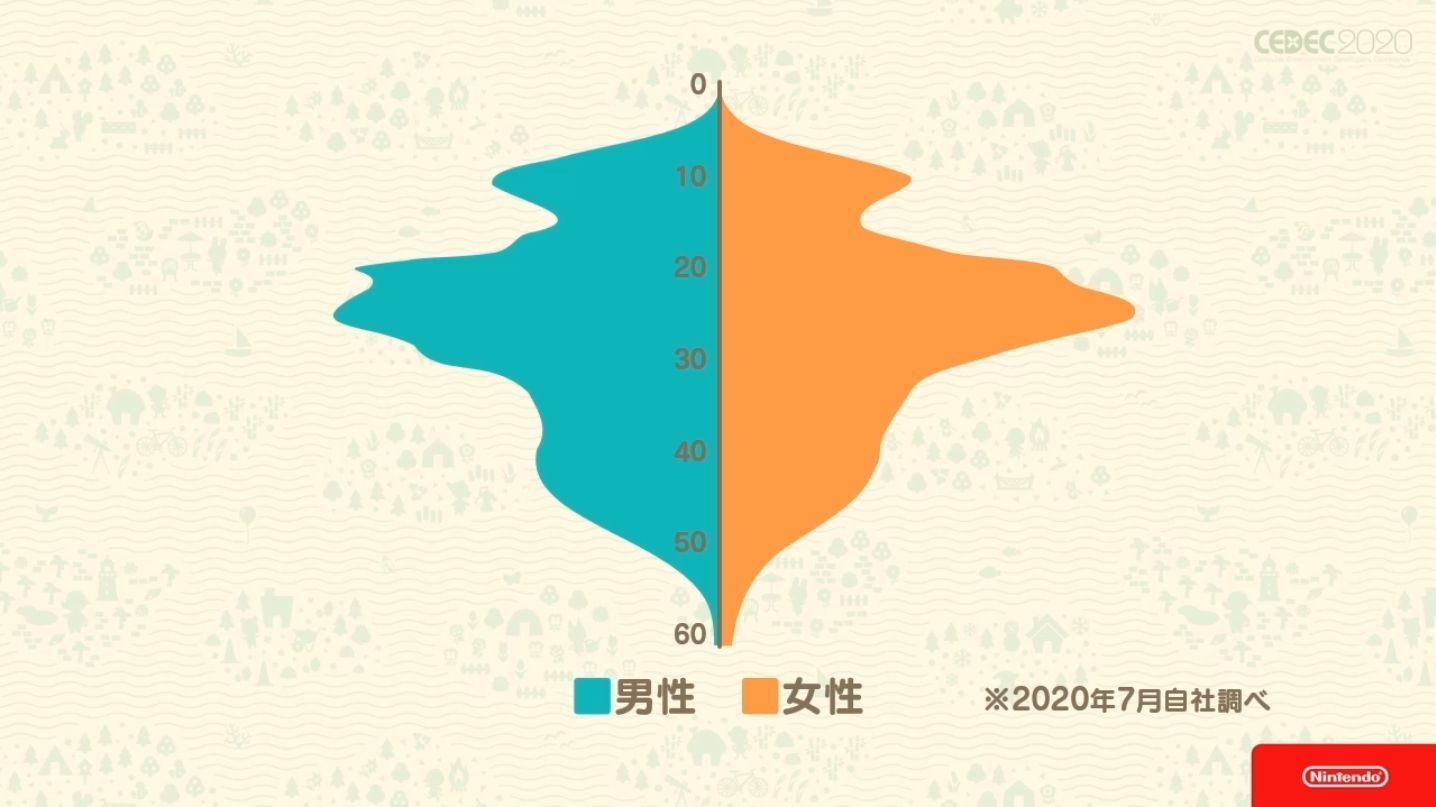 Besides the even gender split, the infographic reveals that most Animal Crossing: New Horizons players are between their early 20s and 30s, but there are even a few players in their 60s. One ResetEra user noted the strange dip that occurs for teens and called it the "too cool for kiddie s—" valley.
Both Nogami and Kyogoku seemed surprised that the Animal Crossing demographic wasn't younger, speculating that this might have been due to New Horizons releasing outside of the holiday season. We'd speculate that this might also be due to COVID-19 and the associated economic downturn causing parents to skip non-essential purchases for their children, including the biggest Nintendo Switch game of the year (and possibly ever).
Source: Read Full Article