Fresh off the launch of Season 8, Apex Legends is gearing up to celebrate its two year anniversary in a big way! The game's developers have announced that they will be celebrating the milestone with a special Anniversary Collection Event. The event will feature free rewards for players to nab as well as a special Collection Event which will feature the return of fan-favorite looks. Players will also see the return of Locked and Loaded as a playlist Takeover.
The event, which begins on February 9 and runs until February 23, is celebrating the game and its players with a ton of goodies. First up, the Reward Track will be decked out with 22 erasable items. These will include two Event Packs and ten Apex Packs. Plus, players will get three matching stat trackers for Bangalore, an Apex Pack, and an event badge just for logging in for the first time during the celebration!
There will also be another Takeover for the normal Play Apex playlist. The Takeover, called "Locked and Loaded," will let players hit the ground with a full load out of level 1 gear. This includes a ton of goodies like a Mozambique, White Knockdown Shield, two syringes, and more. It is everything a player will need to drop in and leave a mark!
The celebration will continue with seasonal challenges that will let players earn new badges. Plus, Apex is bringing back 24 fan-favorite items and giving them a brand-new look. These items will be decked out with crimson red and gold touches that will let players know you were here in the early days of Apex.
Normally, unlocking all of the items in a Collection Event will get you one heirloom. Since this is a special event celebrating two years, if you unlock all of the items in the Collection Event you will earn 150 heirloom shards. This will allow you to unlock any heirloom you want. And that's not all, the crafting cost for every item in the Collection Event has been reduced by half! This will make it easier for players to nab those heirlooms they may have missed in the past!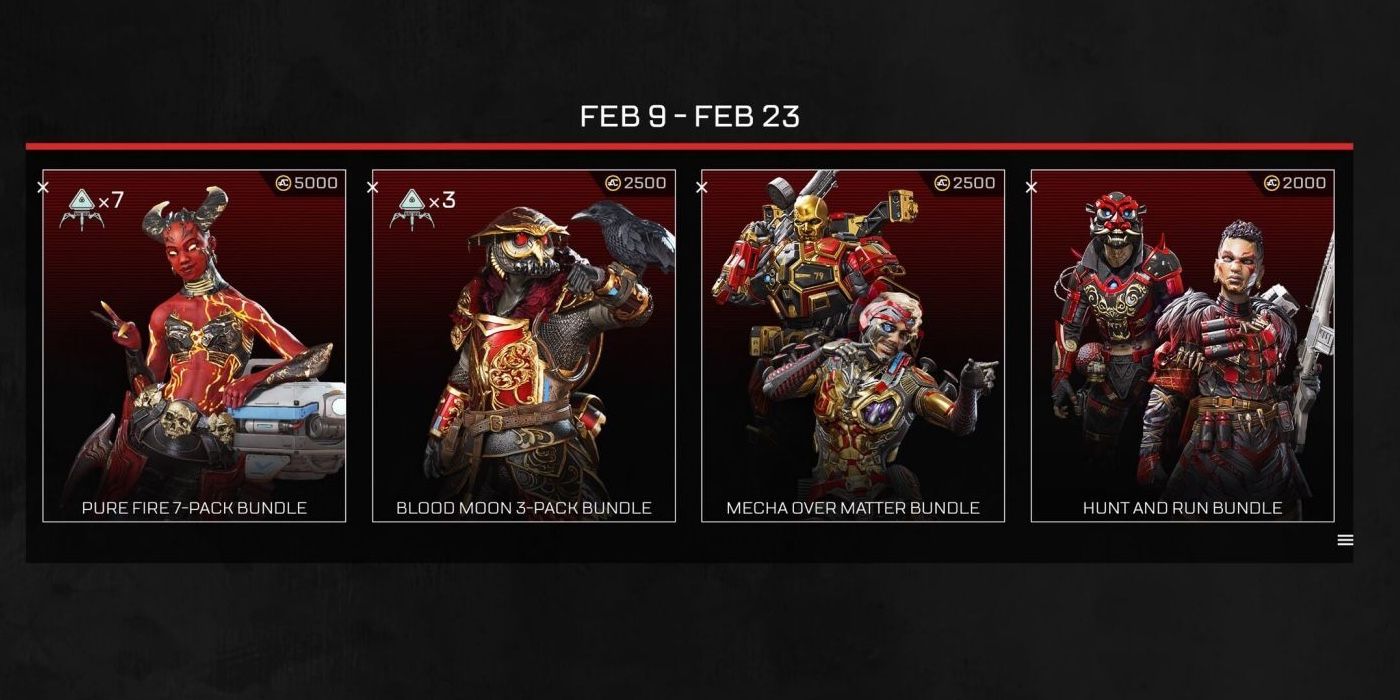 Don't worry if you unlock everything in the Collection Event and still earn those Event Packs from the Reward Track. Those packs will grant you 700 Apex Coins!
It has never been a better time to be an Apex Legends player. After launching season 8 and introducing Fuse and a revamped Kings Canyon, it doesn't look like Respawn Entertainment is slowing down with the battle-royale game.
Source: Read Full Article