The Niflheim Armor Set in Assassin's Creed Valhalla is sought after by a lot of players for both its looks and stats, even though these can vary based on their build. It isn't as flashy as some other armor sets that you can acquire, but it does have an appeal all its own. The name is based on one of the worlds of Norse mythology, which is where darkness and ice reside.
If you want to look flashy in this set, then you need to know how to add it to your inventory. Luckily, it is easier than you might think to acquire the Niflheim Armor Set in Assassin's Creed Valhalla, but it will cost you a pretty penny.
How Do You Get It?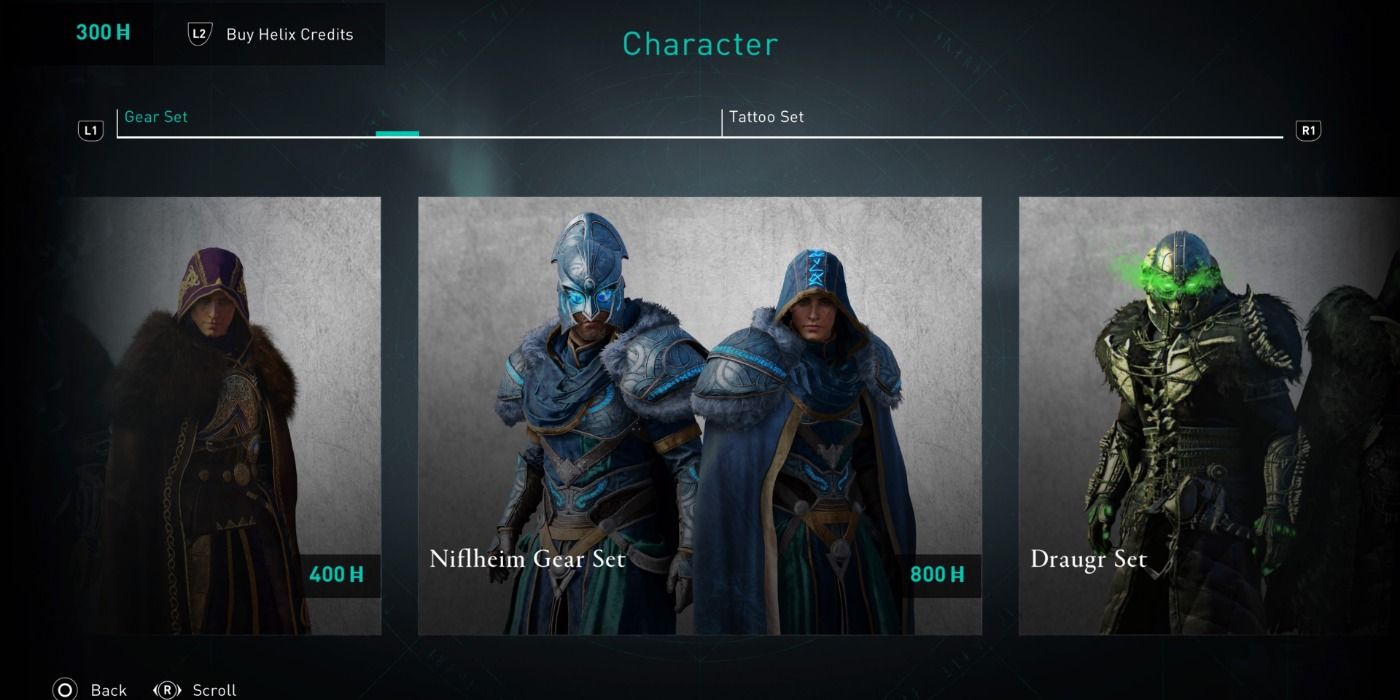 The Niflheim Armor Set can be bought in the store, which can be accessed from the main menu. You can purchase just the gear set for 800 Helix Credits, or the entire pack for 2,000 Helix Credits, and it might be one of the best armor sets in Assassin's Creed Valhalla.
Either way, you will be spending real money, and it all depends upon if anything else included in the pack suits your fancy. It will cost you either $10 or $20, and it might be worth the extra cash to have the whole package deal.
What Comes In The Pack?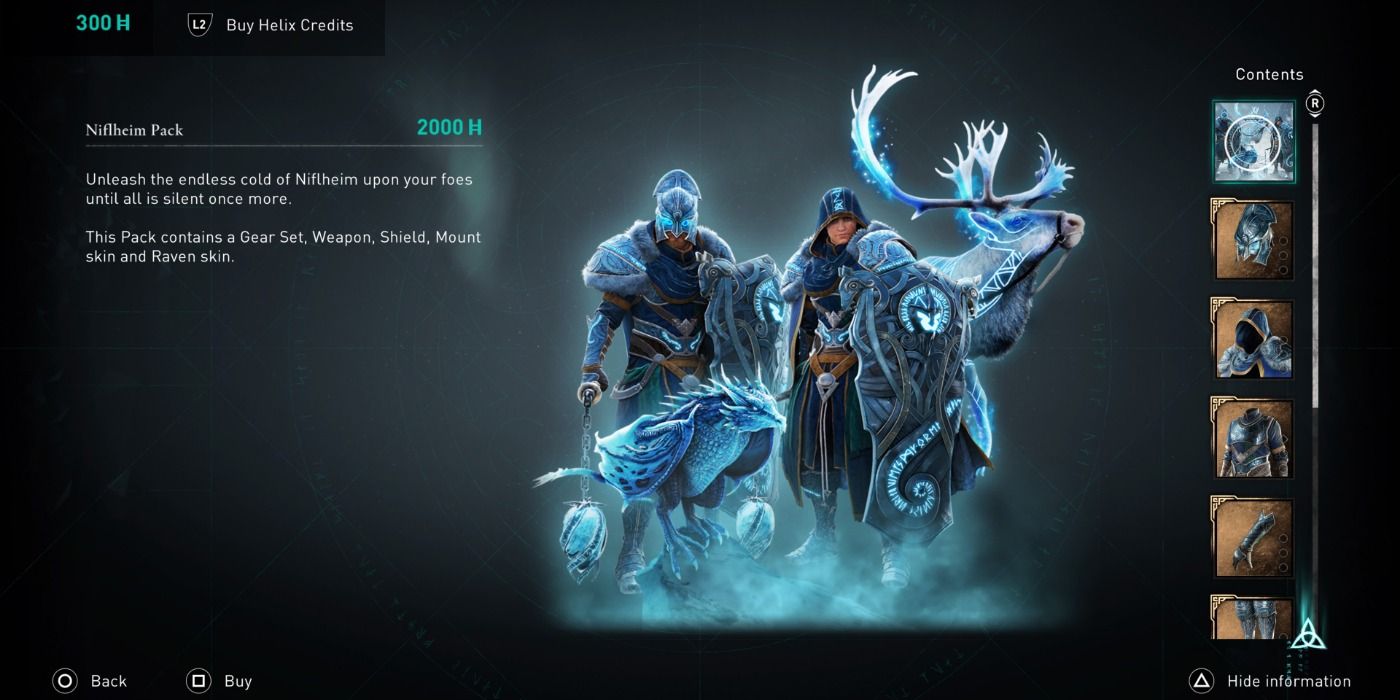 The pack not only includes the five pieces of the armor set, but it also has weapons and skins for your mount and raven. You will look stunning when it is all put together, making it worth the high price.
The armor increases Critical Damage which makes it perfect for offensive players, especially when paired with the right runes. The weapons might also be some of the best in the game with the insane stats that push them all the way to the top.
The items in the pack are as follows:
Dvalinn Mount Skin
Nepja Raven Skin
Frostruin Mythical Flail
Icewall Mythical Heavy Shield
Niflheim Helmet
Niflheim Bracers
Niflheim Hood
Niflheim Armor
Niflheim Pants
Dvalinn Mount Skin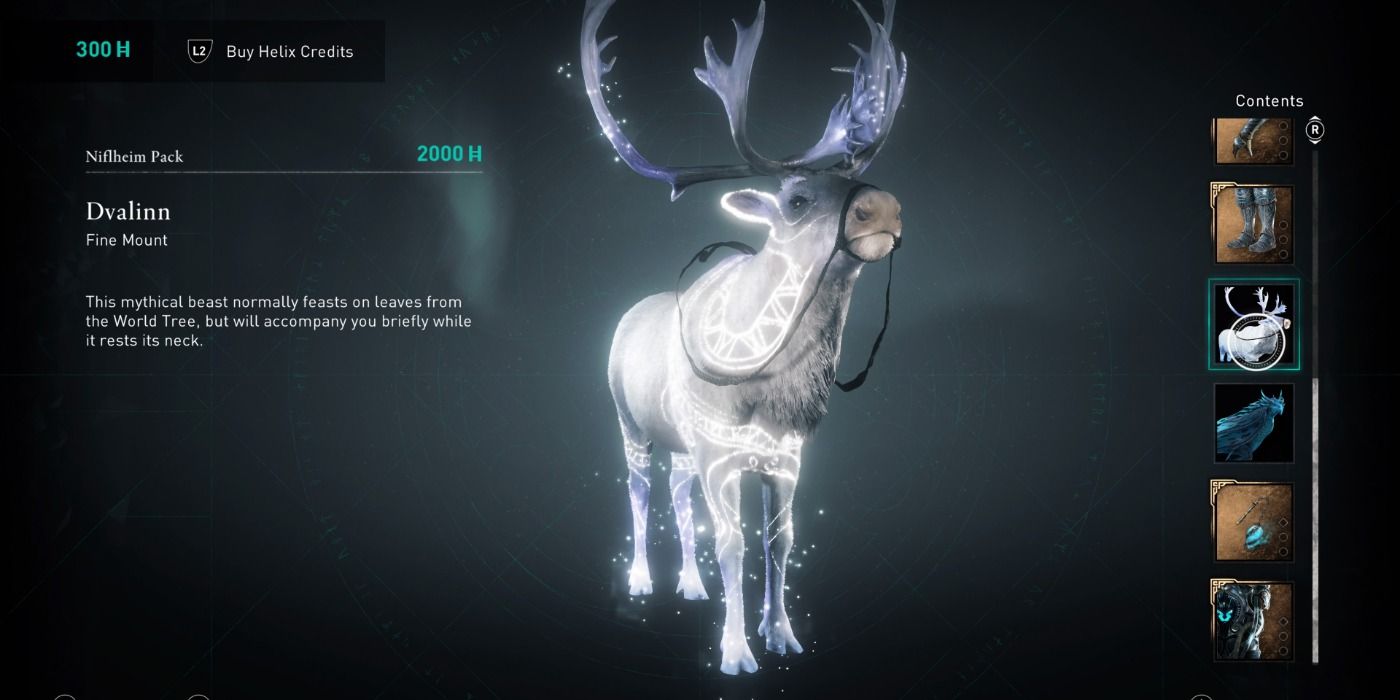 When visiting the mythological worlds you had the chance to ride a Reindeer, but now you can ride one anywhere. This mount also has its own magical spark with the white of its hair and the glow that surrounds its antlers and legs.
Nepja Raven Skin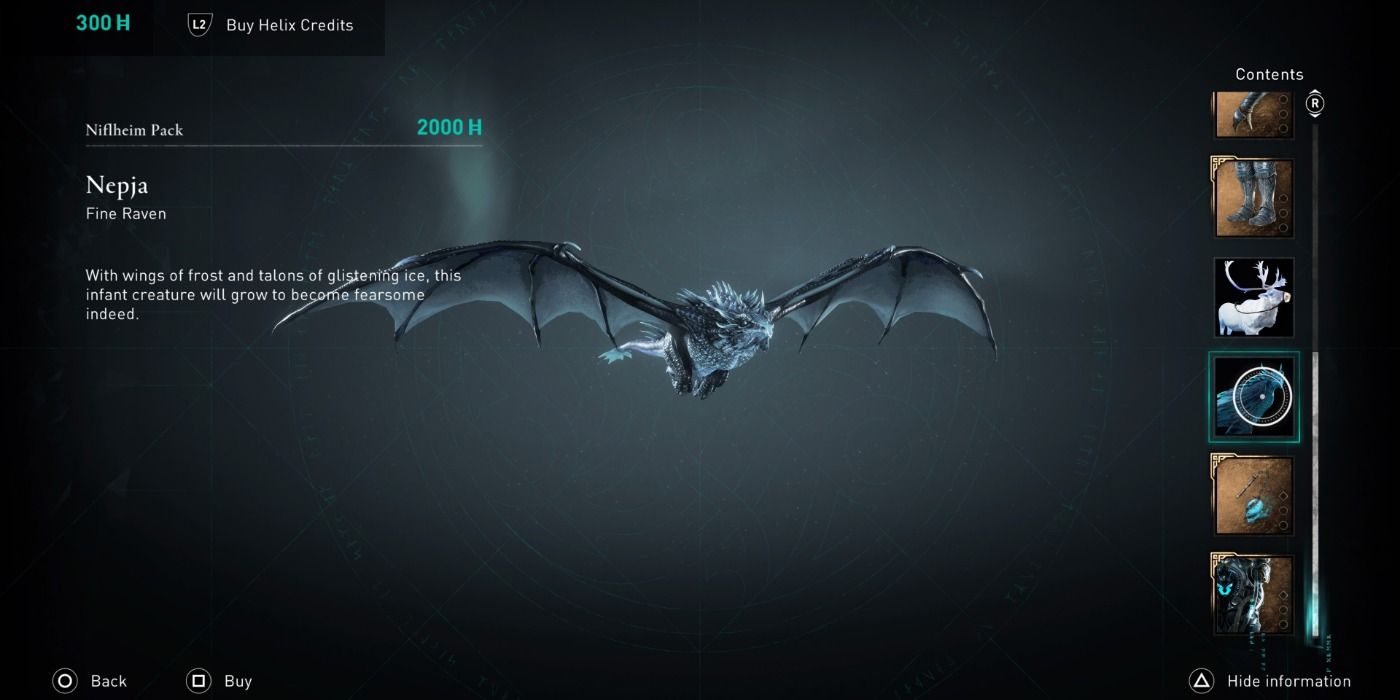 If you wanted to be followed by a miniature dragon, then this skin is for you. It is colored blue, but the detail of it is amazing and draws players into buying this pack.
Frostruin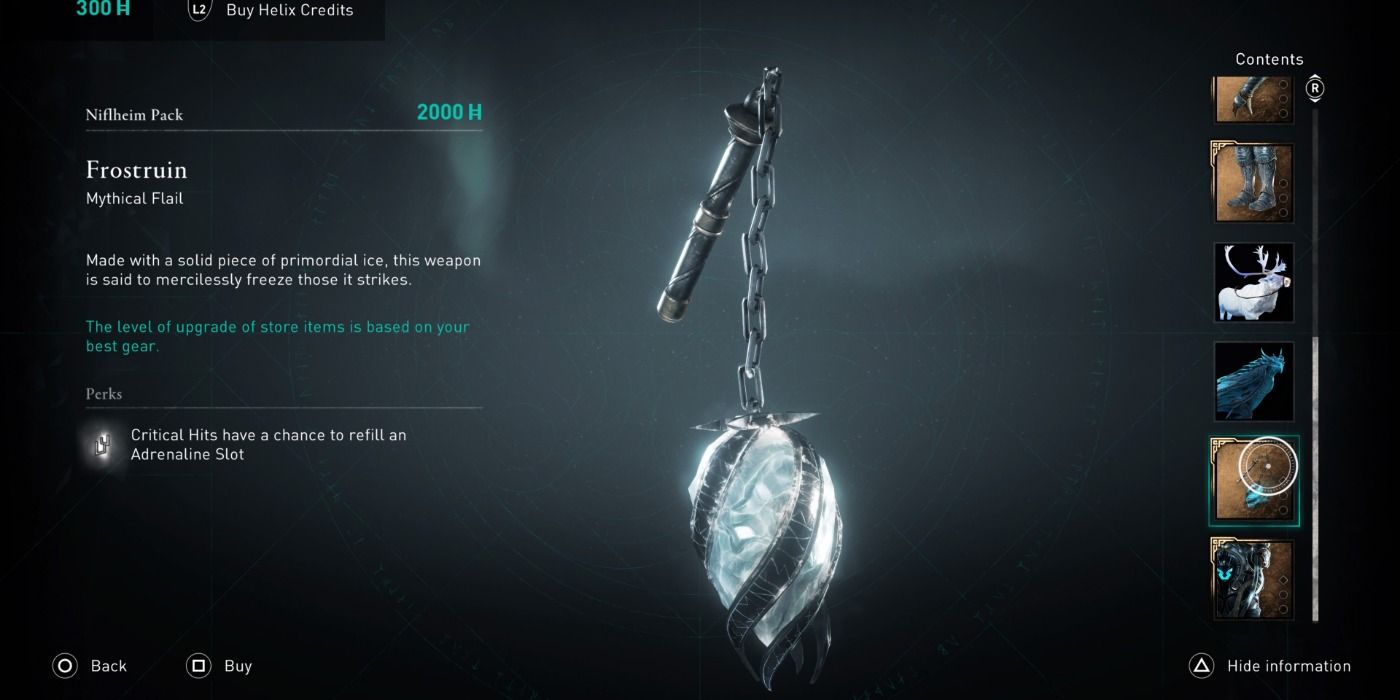 Here are all of the other Flails, but the fact that it starts as a mythical weapon definitely gives it an edge over the others.
Stats
Attack: 148
Speed: 44
Stun: 179
Critical Chance: 95
Weight:  8
Icewall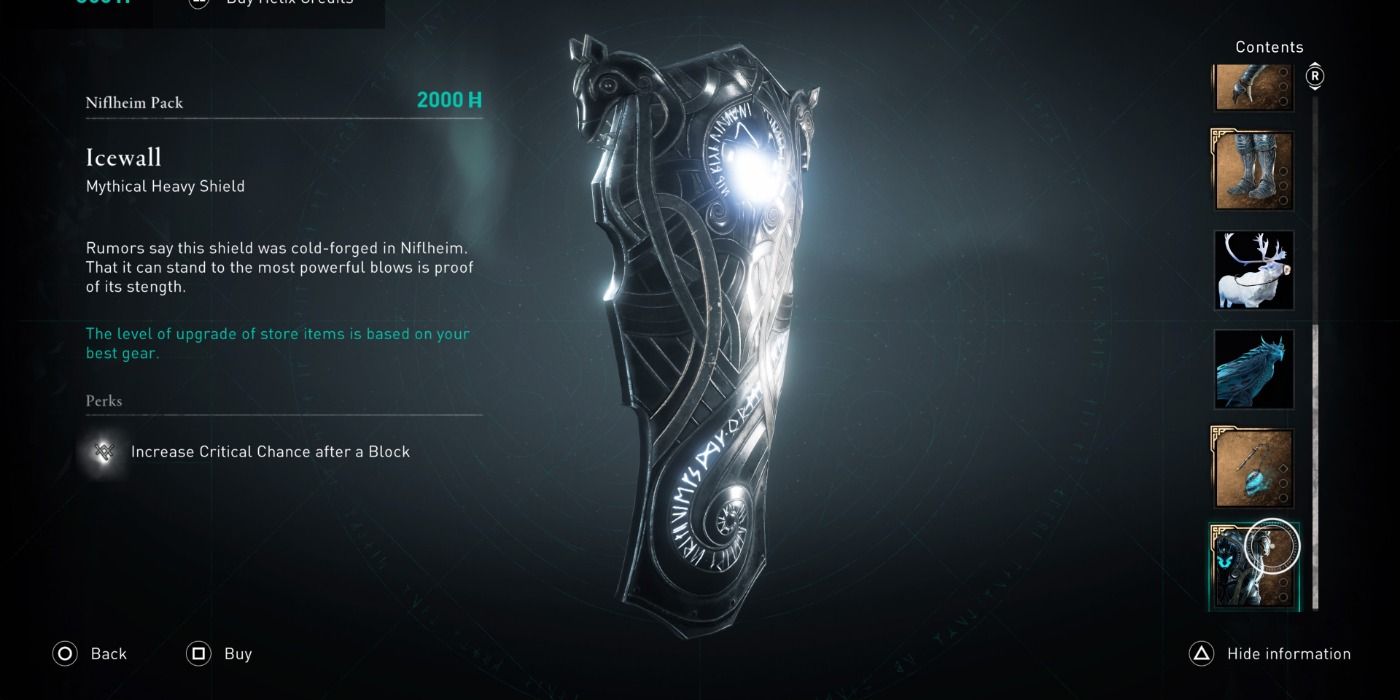 Stats
Attack: 139
Speed: 28
Block: 184
Stun: 189
Critical Chance: 85
Weight: 15
Niflheim Helmet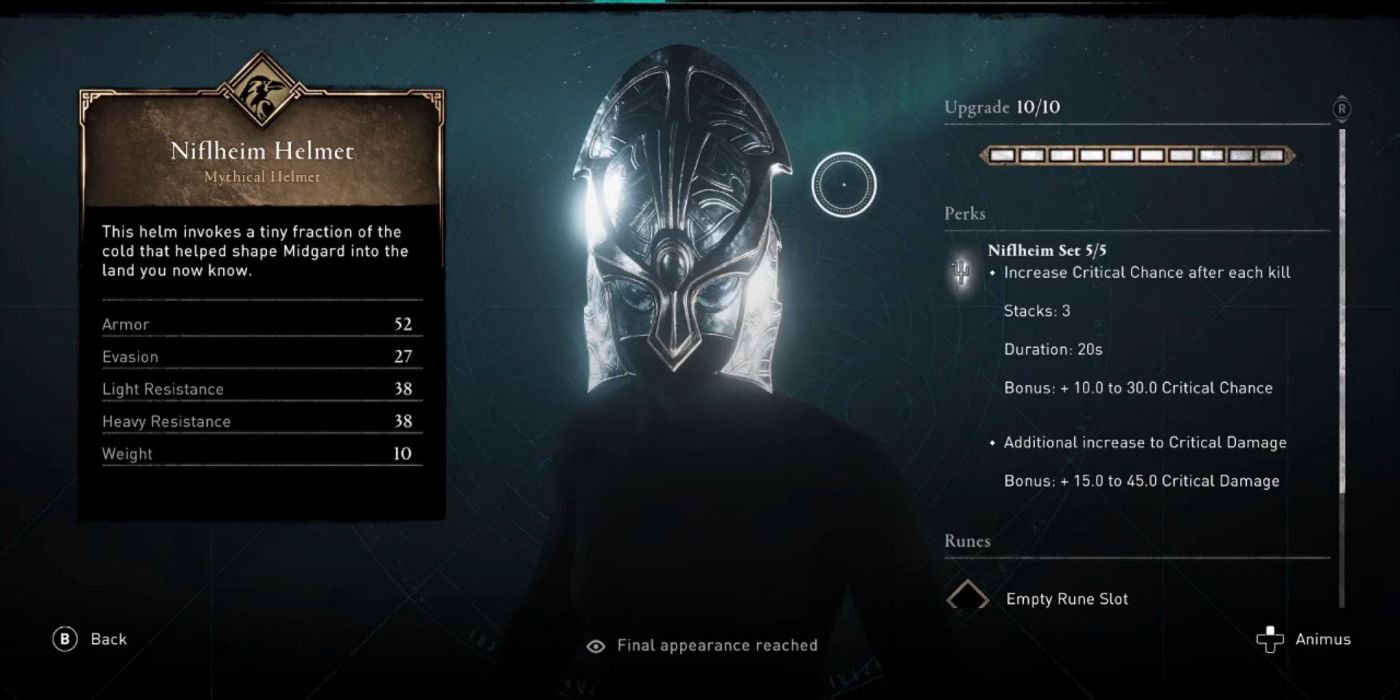 Stats
Armor: 52
Evasion: 27
Light Resistance: 38
Heavy Resistance: 38
Weight: 10
Niflheim Bracers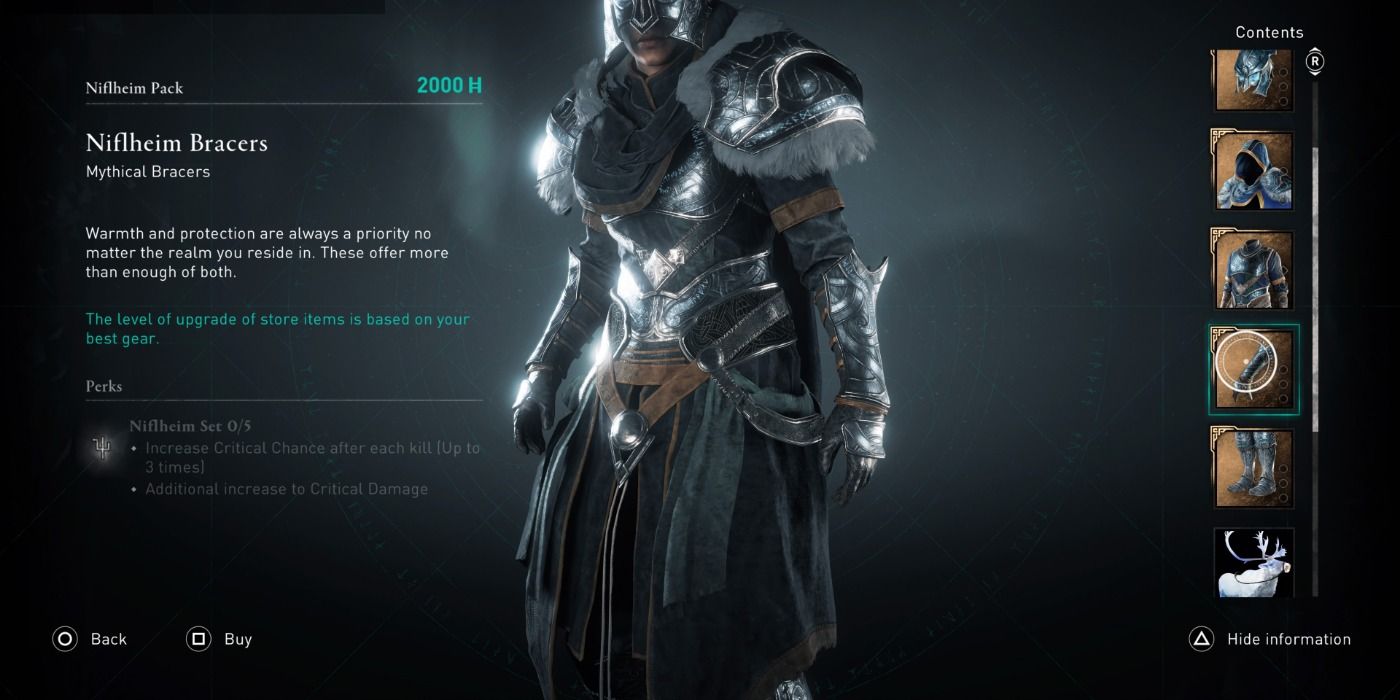 Stats
Armor: 41
Evasion: 22
Light Resistance: 29
Heavy Resistance: 29
Weight: 10
Niflheim Hood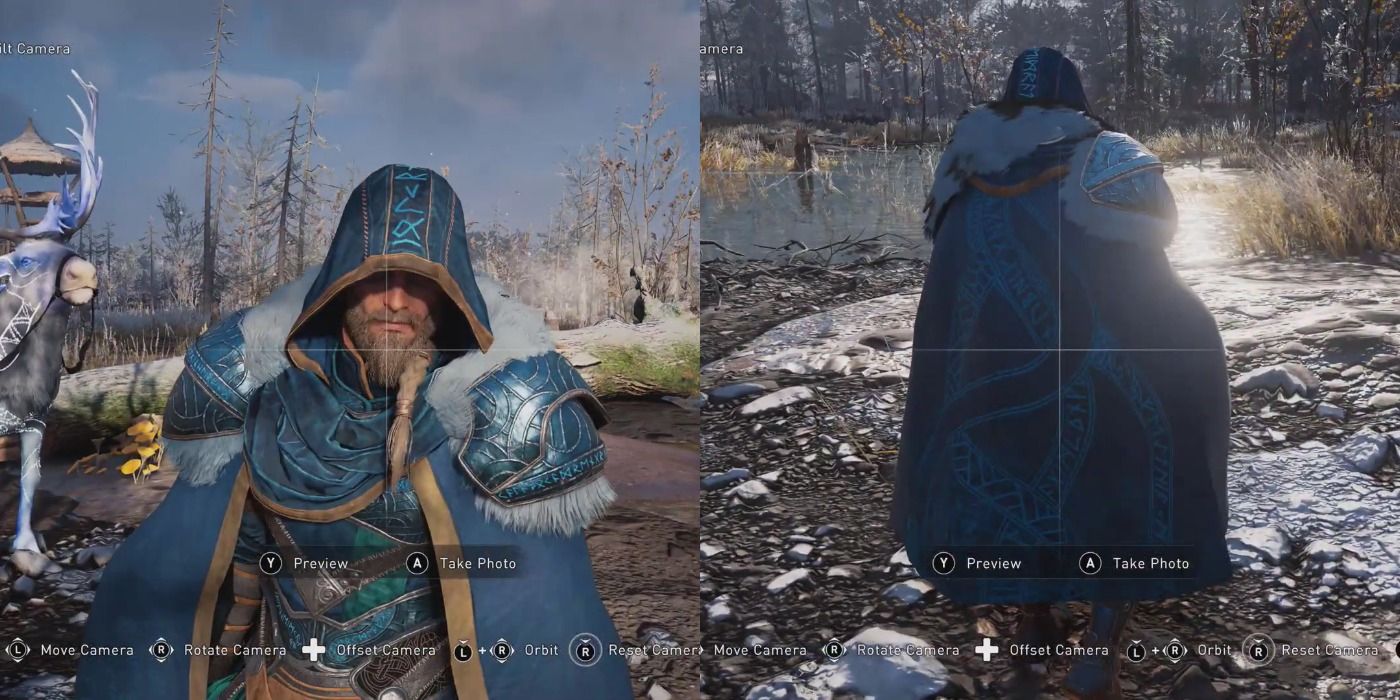 Stats
Armor: 42
Evasion: 23
Light Resistance: 30
Heavy Resistance: 30
Weight: 10
Niflheim Armor
Stats
Armor: 47
Evasion: 25
Light Resistance: 34
Heavy Resistance: 34
Weight: 10
Niflheim Pants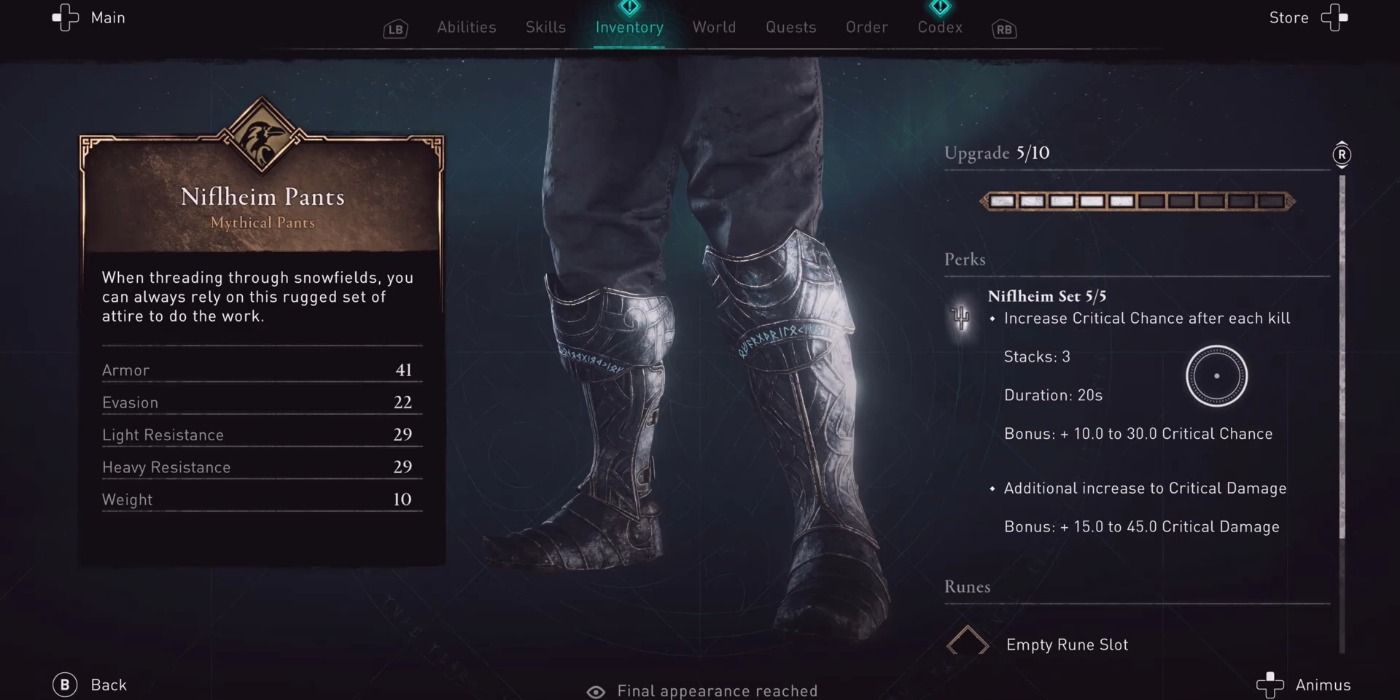 Stats
Armor: 41
Evasion: 22
Light Resistance: 29
Heavy Resistance: 29
Weight: 10
Source: Read Full Article