Bandai Namco has filed to trademark both Baten Kaitos Origins and Baten Kaitos Eternal Wings and the Lost Ocean in Europe. Both Origins and Eternal Wings were Gamecube exclusive RPGs from Monolith Soft and Tri-Crescendo.
In a listing from EUIPO, Bandai Namco filed for both titles just yesterday, May 7, 2021. It's worth noting that trademarks are filed frequently with no action ever taken on remakes or remasters, and Bandai Namco has a long history of doing just that. Back in 2018, the company trademarked "Also Sprach Zarathustra" in the United States, but nothing ever came of a Xenosaga remaster.
However, it doesn't prevent fans from having that small spark of hope. Back in 2019, Bandai Namco took out a series of new trademarks, some of which lead to new titles, while others faded away. The company later followed up with new Mr. Driller release announcements a few months later.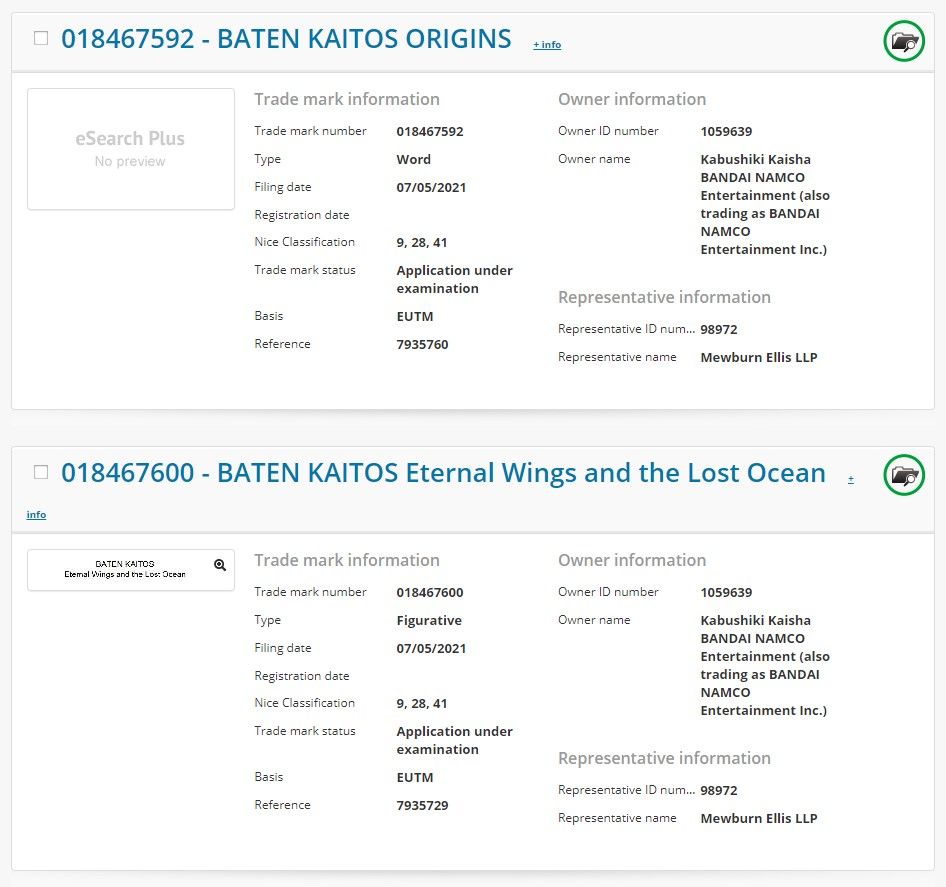 Perhaps on a more interesting note, even if the trademark for Baten Kaitos does lead to something – Origins never came out in Europe. The prequel launched for the Gamecube just a few years later after Eternal Wings and the Lost Ocean came to the west. And much like Xenosaga, the series saw its other projects canceled after poor reception. If there's good news on the horizon, it could bring Origins to a market that never experienced the title.
Back in 2019, Bandai Namco general manager Katsuhiro Harada shot down hope for a Xenosaga remaster a year after its US trademark surfaced, noting that the Monolith Soft game did progress into a planning stage but failed in market analysis. While Monolith Soft has since launched a series of successful titles in its Xenoblade series, the studio's classics like Baten Kaitos and Xenosaga maintain a cult following.
Source: Read Full Article