BenQ doesn't fail its customers when it comes to quality.
The recently-released BenQ EX2710 MOBIUZ Gaming Monitor is a testament to this. While it may not be a high-end, top-of-the-line gaming monitor, it's a good deal for a gaming monitor to meet players' unique needs.
BenQ has several other gaming monitors under the Zowie brand, which are built almost exclusively for competitive performance. However, the MOBIUZ series straddles a line between picture quality and performance, not peaking with either one but offering an acceptable compromise between both.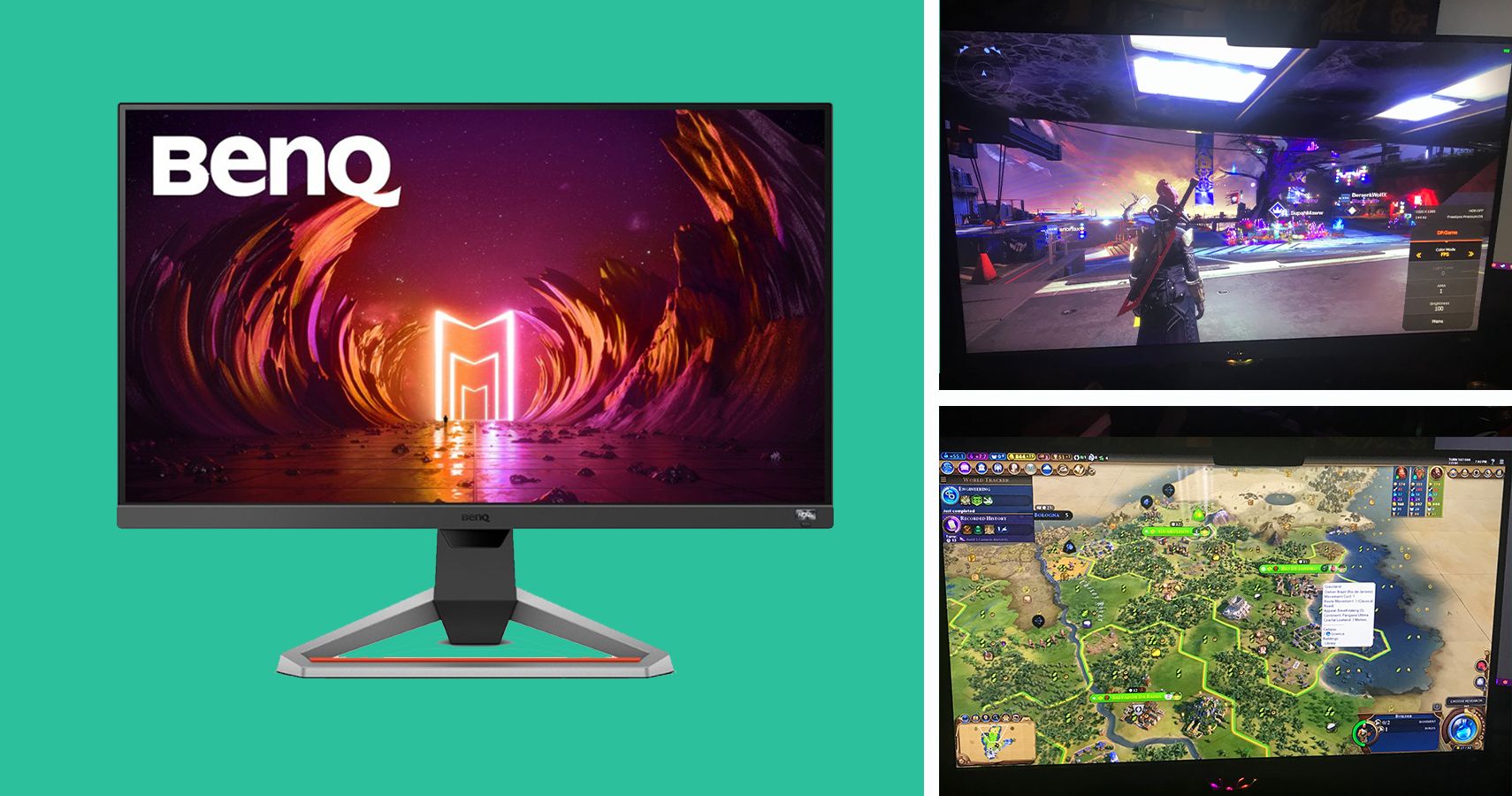 It's not the cheapest monitor on the market, but it offers a lot for its reasonable price tag of $299.99 (a decent 27-inch monitor may cost as little as $180 and may cost as much as $430).
Players can control the settings based on a small joystick on the back of the monitor.
The Picture: Several Options for Quality
The BenQ EX2710 MOBIUZ is a 27-inch 1920 x 1080 FHD 16:9 HDR IPS 1080p monitor, though it also comes in a 25-inch model with otherwise similar specs.
The desirable clarity of the picture is typically a matter of preference. So, the lower resolution isn't a huge issue, significantly if purchasers can save money by choosing a lower resolution at a more affordable price. In any case, the monitor has numerous display settings that can help make for a better picture, even despite the lower resolution.
Below, a side-by-side comparison shows the difference between the motion blur on the BenQ EX2710 MOBIUZ Gaming Monitor (left) and the BenQ EX2780Q 27-inch Gaming Monitor (right), which retails for $449.99 ($150 more).
Beyond the Standard display setting with no added enhancements, there are basic HDR, Cinema HDRi and Game HDRi options. HDRi is a technology unique to BenQ that mimics the static HDR experience, which adds vibrancy to the monitor picture. However, HDRi also responds to the lighting in the monitor's surroundings, fine-tuning the image quality in real time as it reacts to lighting changes in the environment. This feature could be particularly useful for people who use the same monitor for work as they do for gaming and streaming content. It means the person doesn't have to continually readjust the monitor settings for the best lighting profile based on the amount of sunlight or other light in the room.
Notably, the HDRi picture brightness changes in response to data gleaned from a sensor on the monitor. It's is a cool feature; however, it also meant I had to manually adjust the filter when backlighting the monitor for a crisper livestream quality. The sensor could not read the light emanating from behind the top of the monitor.
Regardless, Game HDRi typically felt too dark. Over several weeks, I tested Destiny 2, Apex Legends and Civilization VI. Not one of these looked best in Game HDRi.
With Destiny 2 and Apex Legends, the FPS setting light setting felt the most natural. However, there are also options for RPG games, which appeared a little darker than FPS and for Racing Games.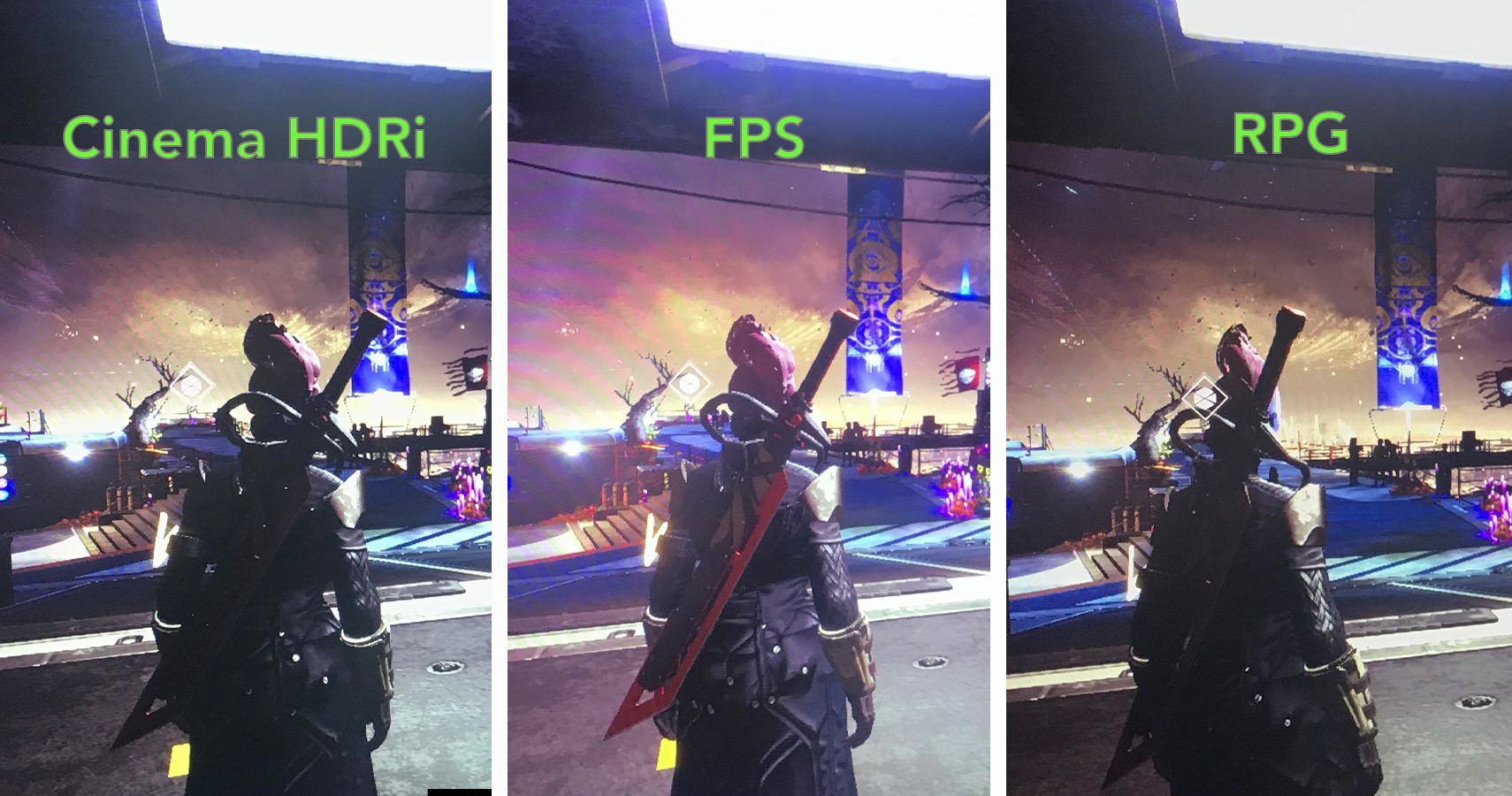 There's also an sRGB setting, an M-book setting and an ePaper setting, limited in their uses. (sRGB shows a picture's colors, M-book most closely matches the image as it appears from colors based on a MacBook input, and an ePaper image allows for viewing in direct sunlight without fading.)
The monitor comes with FreeSync technology, which allows the monitor to sync its refresh rate to the GPU. This technology prevents tearing and blur by providing dynamic, adaptive refresh rates. Via FreeSync, the monitor will adjust to the graphic's card performance. FreeSync is a royalty-free, free to use technology designed to compete with Nvidia's G-Sync, which is proprietary. Because there's very little difference between the visual quality in these technologies and both must meet a specific set of requirements to become certified, it's essentially a safe bet. It comes down to user preference regarding whether they'd prefer a G-Sync compatible monitor, though many monitors are now compatible with both technologies. However, the BenQ EX2710 MOBIUZ is compatible with only FreeSync.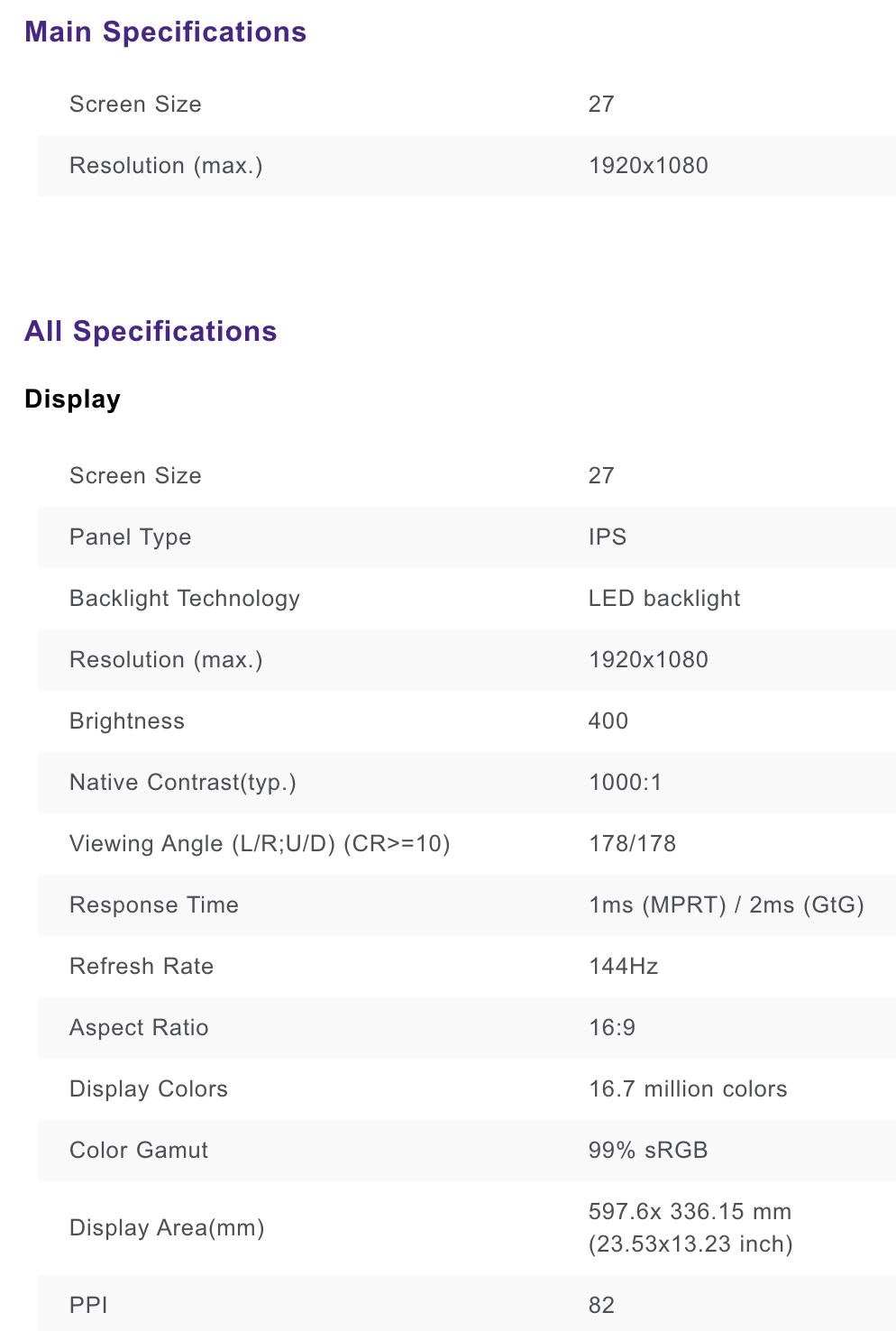 Sound Quality: Several Options for Heightened Experiences
The monitor's standard audio features true sound audio by treVolo. This technology increases quality on highly compressed legacy audio files. Still, for the types of games I play most often, this is a non-issue.
Overall, the sound quality is crisp. Players can customize the sound experience based on the type of game they're playing. Game sound plays things like dialogue at a lower level so players can better hear things in their environment, such as the footsteps of an approaching enemy. Cinema sound amplifies dialogue, background music and other elements that distract from using sound as a competitive advantage. Pop sound is somewhere between the two, ideal for playing background music and watching YouTube videos.
There's nothing groundbreaking about the sound quality. Yet again, it's highly impactful given the monitor's $299.99 price tag. Still, for battle royale and arena games where the sound is especially important, I'll most of the time play with a headset on anyway. I did enjoy the musical depth while playing Civilization VI, though I'd still ultimately prefer my external speaker system.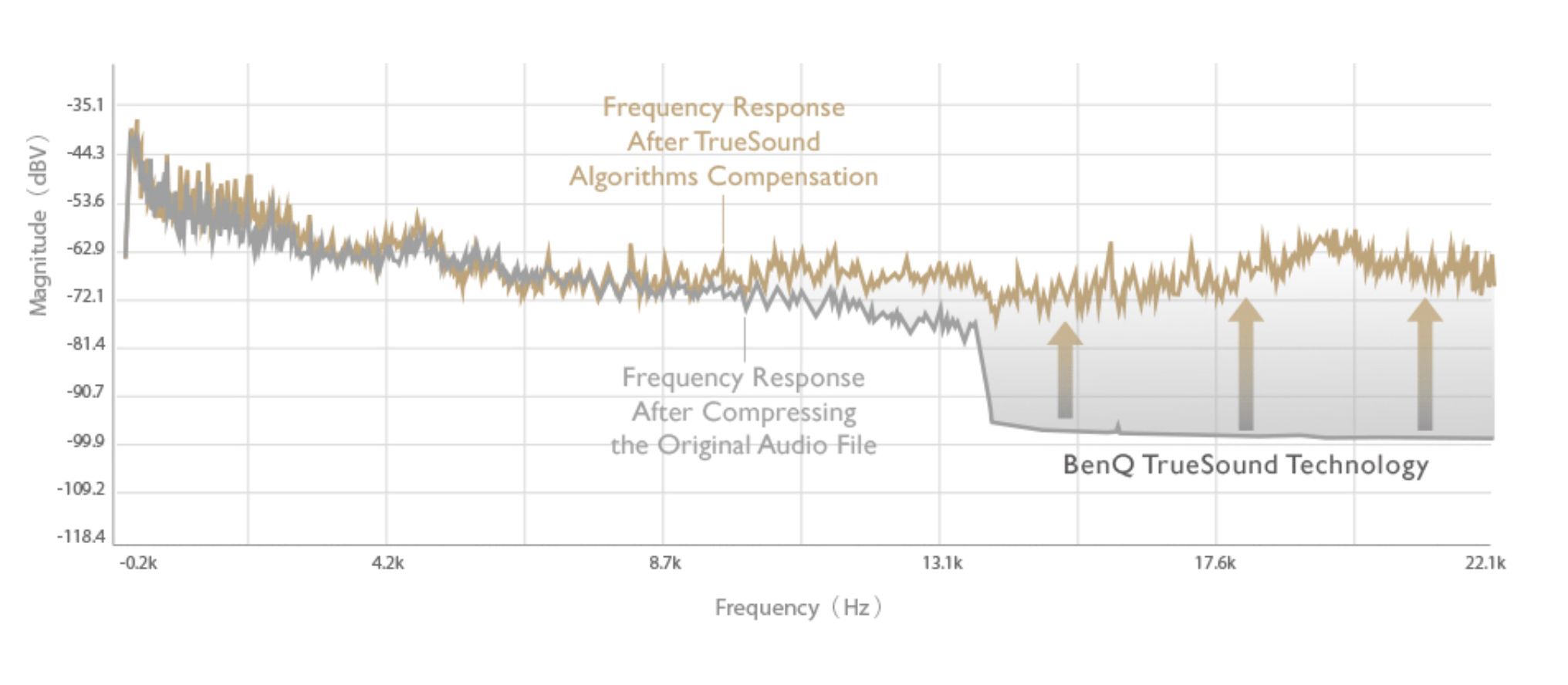 Additional Features: Height and Picture Adjustments
One great feature of this monitor is its adjustable height option. Setting a monitor to the appropriate height is extremely important to the overall gameplay experience. A monitor that sits too high or too low can cause poor posture, leading to neck and back issues. The monitor also tilts and moves from side to side, which helps the user get the proper angle even if they can't place their monitor in an otherwise ideal position.
It also features BenQ's EyeCare technology, which can protect against blue light when gaming for extended periods. For many, it's easy to discount features like this. However, as gamers can begin to report headaches due to eye strain after significant playing time, it's nice to have at least the option to implement some of these protections.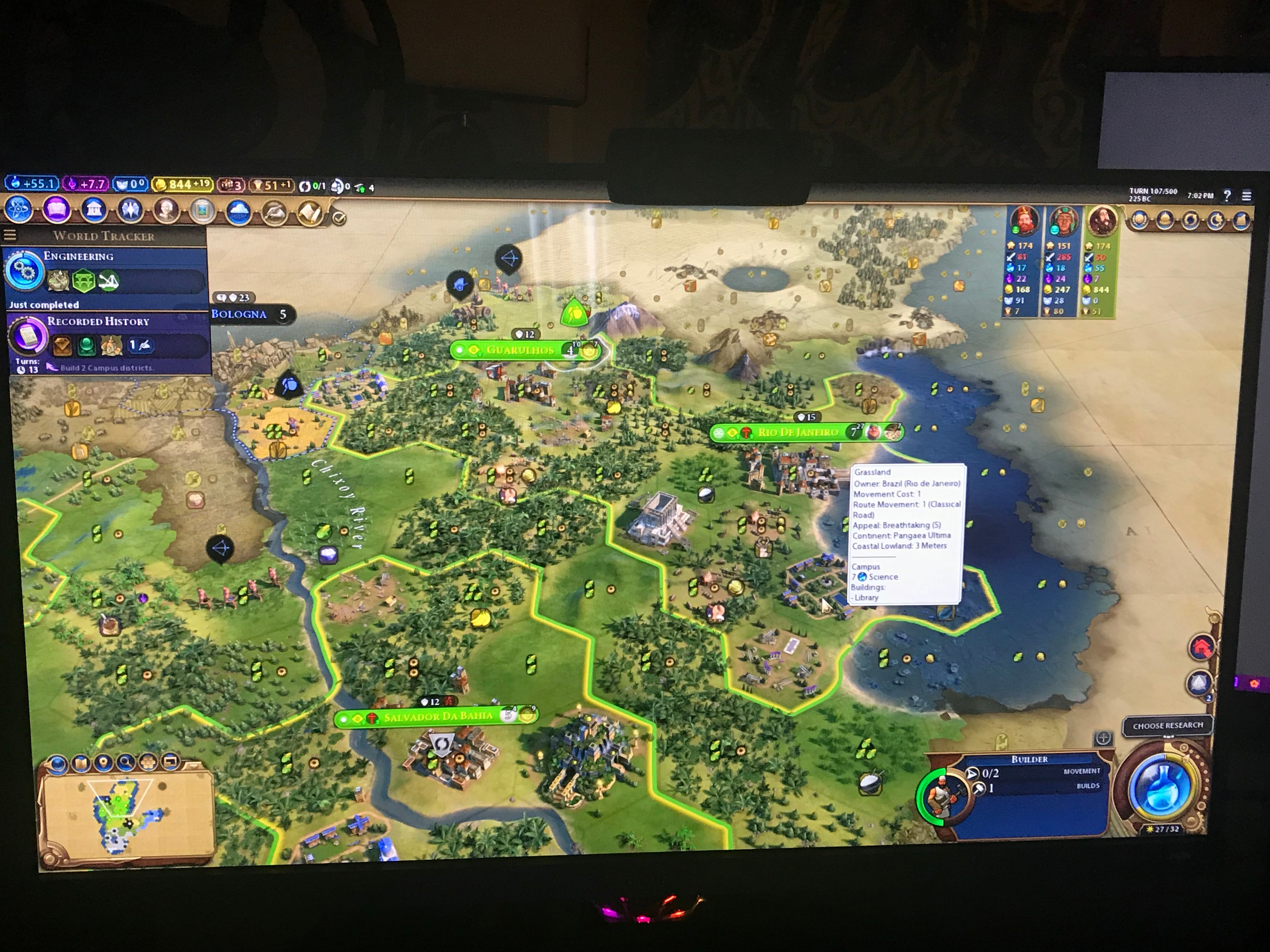 Accessories: Coming Up a Little Bit Short
Interestingly, the monitor itself did not include a DisplayPort cable, only an HDMI cable. This lacking cable wasn't a massive deal for me as I had one I could use. However, others should note that they will need to purchase one if they'd like to confidently connect a PC at [email protected] instead of a console. If your graphics card supports at least HDMI 2.0, you may be able to get by, but the tried-and-true DisplayPort standard is the solid bet for the amount of bandwidth [email protected] would demand. The implication here, given the price range and that specific choice, is that this is a monitor geared more heavily toward console users.
The included power cord was also somewhat short. Perhaps this is a non-issue in a modern home with numerous outlets. However, it posed a minor burden for me due to my multi-screen setup, which required some work to connect it to the closest power strip, nixing any chance of slick cable management in my case. However, for people with less advanced arrangements, this may never be a problem. (Even without the BenQ monitor, my setup consists of dual monitors, a PC, a console, lights, a microphone and a speaker system, not to mention a power source and DisplayPort cable for my MacBook laptop.)
Conclusion: Lots of Bang for the Buck
The BenQ EX2710 MOBIUZ Gaming Monitor is a good monitor for someone who will use it primarily to play games. Don't expect phenomenal picture quality — that's not the point with this monitor, anyway. It is a reliable gaming monitor, which means that things like sharpness and picture detail matter less than contrast and motion blur capabilities. It's important to note that motion blur as a consideration even extends to some things that a player may not initially consider, such as the text on the screen that isn't statically-positioned (i.e., damage tick values in Apex Legends).
A monitor alone can't turn a lousy player into a great one. But, the right gear can turn a good player into an even better one. The BenQ EX2710 MOBIUZ is an excellent all-around gaming monitor, and some players may even benefit from the vibrant lighting. Still, it comes down to a matter of preference. If a player is willing to sacrifice a higher resolution for a better price, this monitor is a solid option.
BenQ provided a BenQ EX2710 MOBIUZ Gaming Monitor on loan for several weeks for this review. The monitor retails for $299.99. The 24.5-inch model, called the BenQ EX2510 MOBIUZ Gaming Monitor, retails for $249.99. The reviewer tested only the EX2710 for this review.
READ NEXT: The 10 Best Gaming Monitors of 2020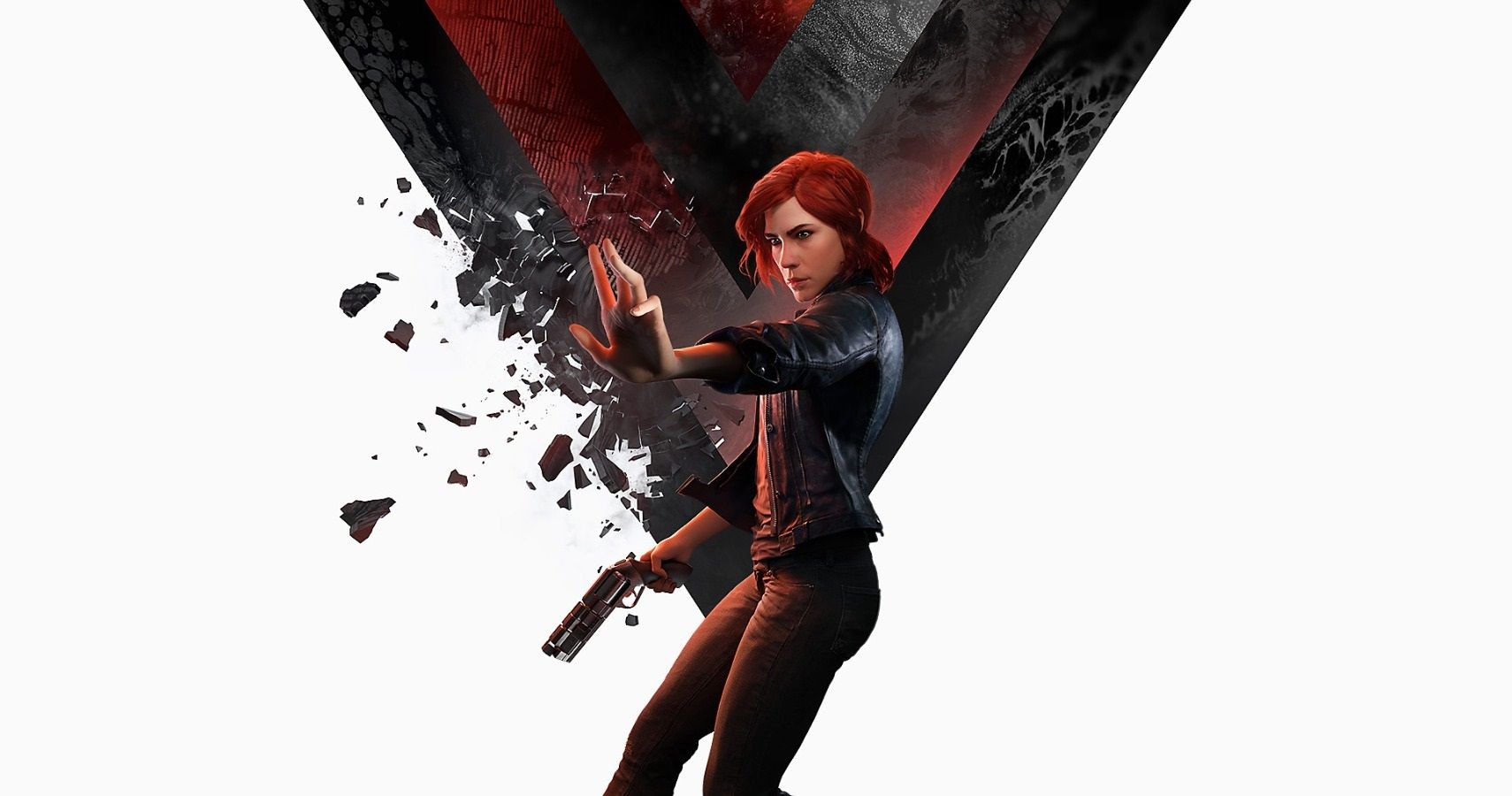 Whitney Meers is a lifelong gamer and professional writer whose credits include Newsweek, Comedy Central, HuffPost, NBCUniversal, Samsung, The Discovery Channel and truTV. She regularly contributes to Frederator Digital's YouTube gaming channel The Leaderboard, which recently surpassed a million subscribers.
As a former Top Writer on Medium, she wrote several of the site's most widely circulated satirical pieces throughout 2017 and 2018. Her personal essays have appeared on xoJane and Everyday Feminism. Additionally, she served as the consulting lead on Newsweek's Fortnite Special Edition, securing interviews with numerous gaming personalities including Ninja, DrLupo, TimTheTatman and Pokimane.
Whitney has a comedy background and has written and performed in various live shows including 8 Bits: A Sketch Show About Video Games at New York's Upright Citizens Brigade Theatre. She was a house team member on the sketch comedy team Slap Fight at The People's Improv Theater, also in NYC.
A versatile content creator, Whitney also produces gaming videos, makes gaming-related fan art and writes genre-bending scripts for film and television. Her pilot script Recession Proof was nominated for the TVWriter.com People's Pilot award in 2011 and was later optioned and produced by an independent production company.
Occasionally, Whitney streams on Twitch, where you can watch her battle royale her way through code:leaf errors in Apex Legends. Twitter / Instagram: @whitneymeers YouTube: youtube.com/wmeers
Source: Read Full Article