Some pretty significant stuff has gone down in video games over the past seven days. More Elden Ring, even though we've all been playing for nearly two months at this point, and Sonic continues to dominate headlines to be the torchbearer for video game adaptations, something there's going to be an awful lot of over the course of the next few years. There has also been big Cyberpunk news, No Man's Sky got a big update, and oh yeah, something about Kingdom Hearts. More on all of that and a couple of other things as we run down this week's biggest video game news.
Kingdom Hearts 4 Has Been Revealed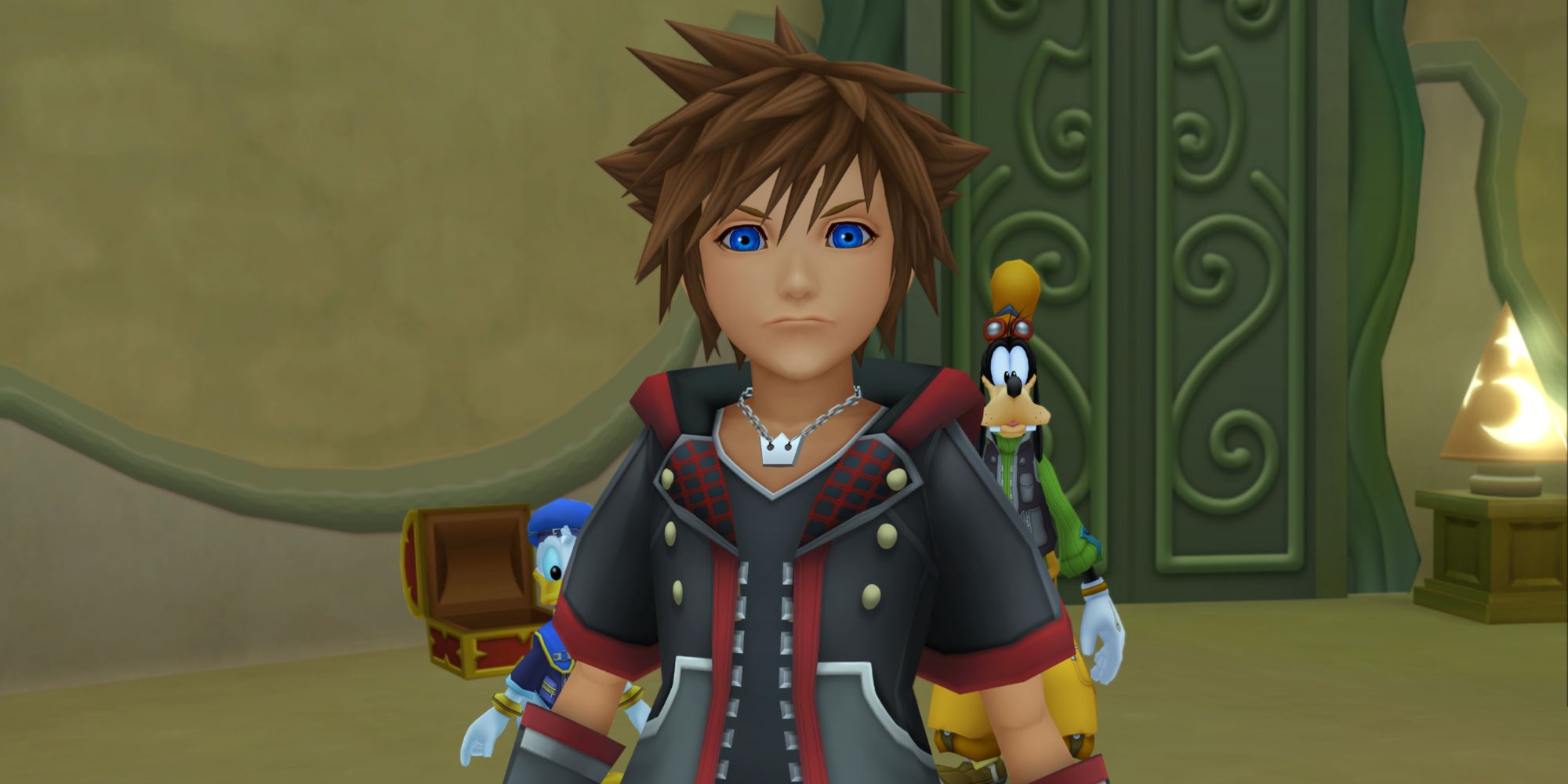 Earlier this year, Pokemon decided to use what most assumed would be a pretty casual Pokemon Presents on a Sunday afternoon to drop the news that we'll be getting Scarlet & Violet before the end of 2022. It would appear Sundays are the place to be for unexpected game reveals as this past week Square Enix did a little of its own. Kingdom Hearts 4 got its very first trailer and even though the sequel is in very early development, the hype train has very much left the station. It'll be a while before we know more, but that won't stop us all rewatching and dissecting this week's trailer more times than we could possibly count.
Sonic 2 Breaks More Records
Sonic The Hedgehog 2 sped into cinemas in North America last weekend, allowing the acid test to truly begin. The blue blur's sequel outpaced the first movie in Europe and Australia during its first week and has managed to do the same around the world. Not only has Sonic 2 performed better than the original movie, but it enjoyed the best launch ever for a video game movie. $71 million at the box office during its opening weekend, and with (hopefully) no cinema shutdowns on the horizon, there'll be nothing to prevent it making more money as was the case in 2020.
Cyberpunk 2077 Will Expand In 2023
The rush to get Cyberpunk 2077 into the hands of those who had been waiting almost a decade for it resulted in one of the most troubled launches in video game history. Fast forward a year and a bit and CD Projekt Red is still adamant to make the game a success. This week, it revealed the game will be getting the expansion that was promised a long time ago, but it won't be here until 2023. While that might seem like a frustratingly long way off, remember what happened the last time elements of this game were rushed. Give CDPR as much time as it needs. In other news, the game's sales clearly haven't been affected as the studio also revealed 18 million copies have been sold so far.
Elden Ring Speedrun Record Broken Again, And Again, And Again
With each passing week, Elden Ring's speediest players find new exploits and techniques to shave precious seconds off their record times. This past week kicked off with Distortion2, the streamer who has pretty much held the record since day one, beat the game in under 13 minutes for the first time. Right after that, they managed to do it in less than nine minutes, commenting at the time that they believed they could do it in less than seven. Fast forward a couple more days and hey presto! A sub-seven-minute Elden Ring run. Plus, they somehow managed to squeeze in a longer run where they used nothing but Elden Ring's butt-based ground slam to inflict damage.
No Man's Sky's Outlaws Update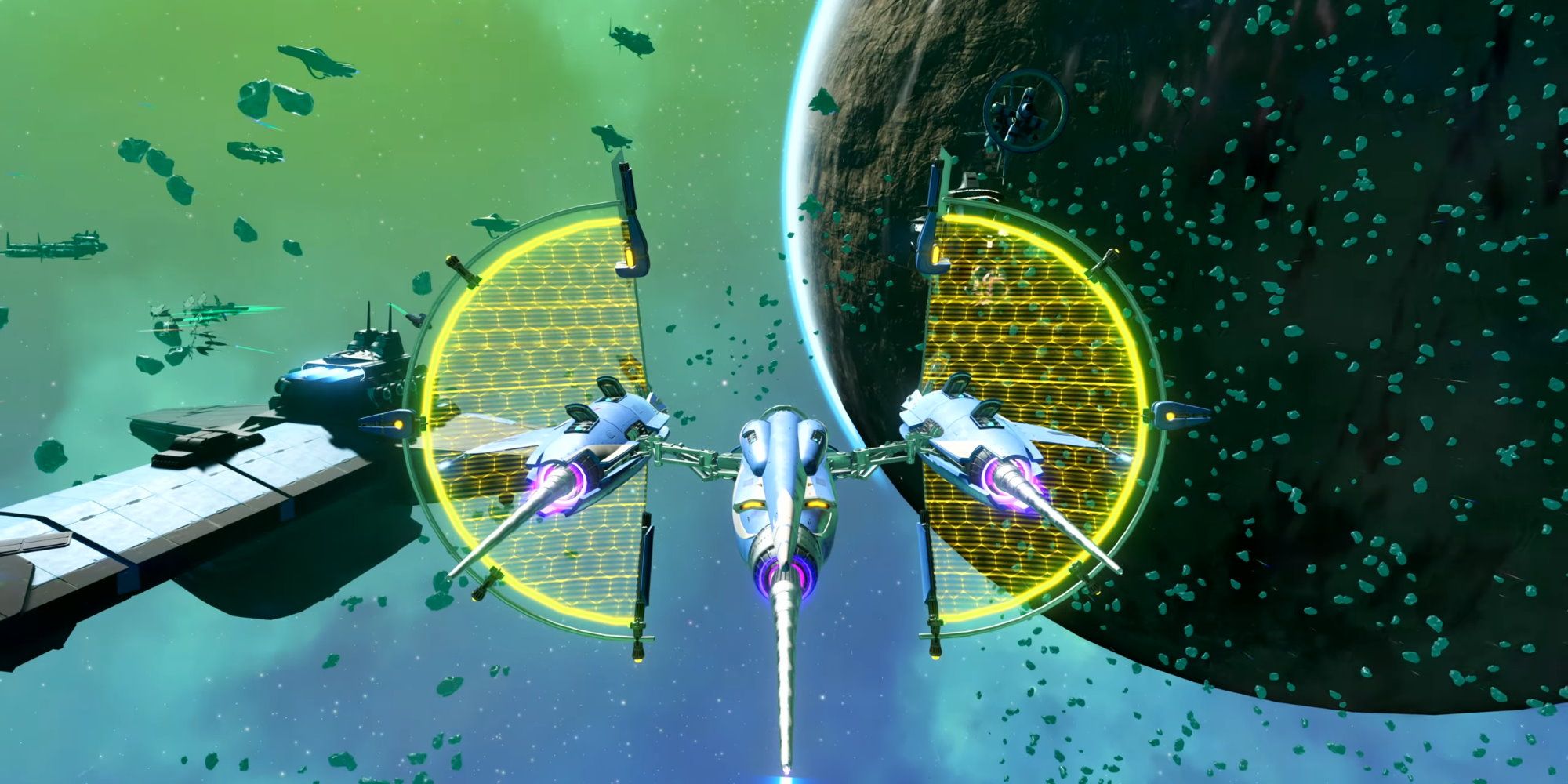 If CDPR wants proof that a game can come back from the brink to actually be pretty successful, then it need look no further than No Man's Sky. Yes, the game isn't on the same level as Cyberpunk in terms of its creators, but it's still a massively ambitious game that fell somewhat flat shortly after it launched. Hello Games refused to throw in the towel though, and this week it rolled out a massive update. Named after the new Outlaw bases that have been added to the game, it allows you to become an actual pirate, living out all of your dreams usually reserved for the high seas, but in outer space.
Sonic Officially Speeds Into Roblox
Movie Sonic might be hogging all of the blue blur's spotlight right now, but soon enough we will hopefully be getting another look at the hedgehog's next game, Sonic Frontiers. Turns out that technically wasn't the next Sonic game on Sega's agenda. This week, an entirely new Sonic game was revealed, and it's available to play right now. The only catch is that the game has been created in Roblox. It's an official crossover created by Sega and Roblox developer Gamefam called Sonic Speed Simulator. You can download it in Roblox for no additional charge and use your own skins in the game or unlock various Sonic characters.
Source: Read Full Article