Black Panther: Wakanda Forever might be the most emotionally resonant film the MCU has ever produced. Not because of the characters, writing, or performances, but instead the tragic circumstances behind its inception. Chadwick Boseman's portrayal of the legendary figure was stoic yet moving, imbued with a dedication to his culture and everything it stood for. This exuberance transferred over to reality, with director Ryan Coogler bringing a film to life that empowered people of colour and gave them a reason to be proud of the continually stagnant landscape of superhero media. It is so easy to feel cynical about where the MCU is right now, as we're all caught up in a whirlwind of lore and side projects essential to knowing the bigger picture, but as the theatre grew silent at the poetic cold opening, I couldn't help but acknowledge how Kevin Fiege and company have achieved something special.
Wakanda Forever manages to carry that torch forward in spite of its own inconsistencies. Princess Shuri embarks on a grief-stricken journey to follow in her brother's footsteps, even if it means making the very same mistakes, watching as Wakanda once again retreats into relative isolation in fear of betrayal on the global stage as its advanced technology becomes a prize to be won instead of shared, with earlier scenes showing presumed allies mounting assaults to steal Vibranium right from under their noses. Aside from Wildheart's introduction and a few returning characters, the wider universe is cast aside as we focus on a resolution of Wakanda's troubles, and for all its flaws I still appreciate this creative restraint.
From the first moment it is clear this nation is broken, the real world loss of Boseman acting as the catalyst for a plot perpetually engulfed by loss. Marvel never intended for the Black Panther sequel to take this form, but fate forced its hand, and we are left with a film that is equal parts inspiring and frustrating. At times, it is a thematically robust examination of a hero's loss and how grief can force us to focus on bastardising their memories instead of respecting them, but it unfortunately frequently devolves into a CGI slugfest with battles that never once got my blood pumping. Dramatic moments are often interrupted by light jokes and observations that seldom get a laugh, while we often spend too much time on the wrong moments as the 161-minute runtime attempts to justify its presence. But very often it does, and Wakanda Forever earns this indulgence through the context of its existence. I was drawn in, brought to tears, and rolled my eyes whenever it happened to fall ever so short.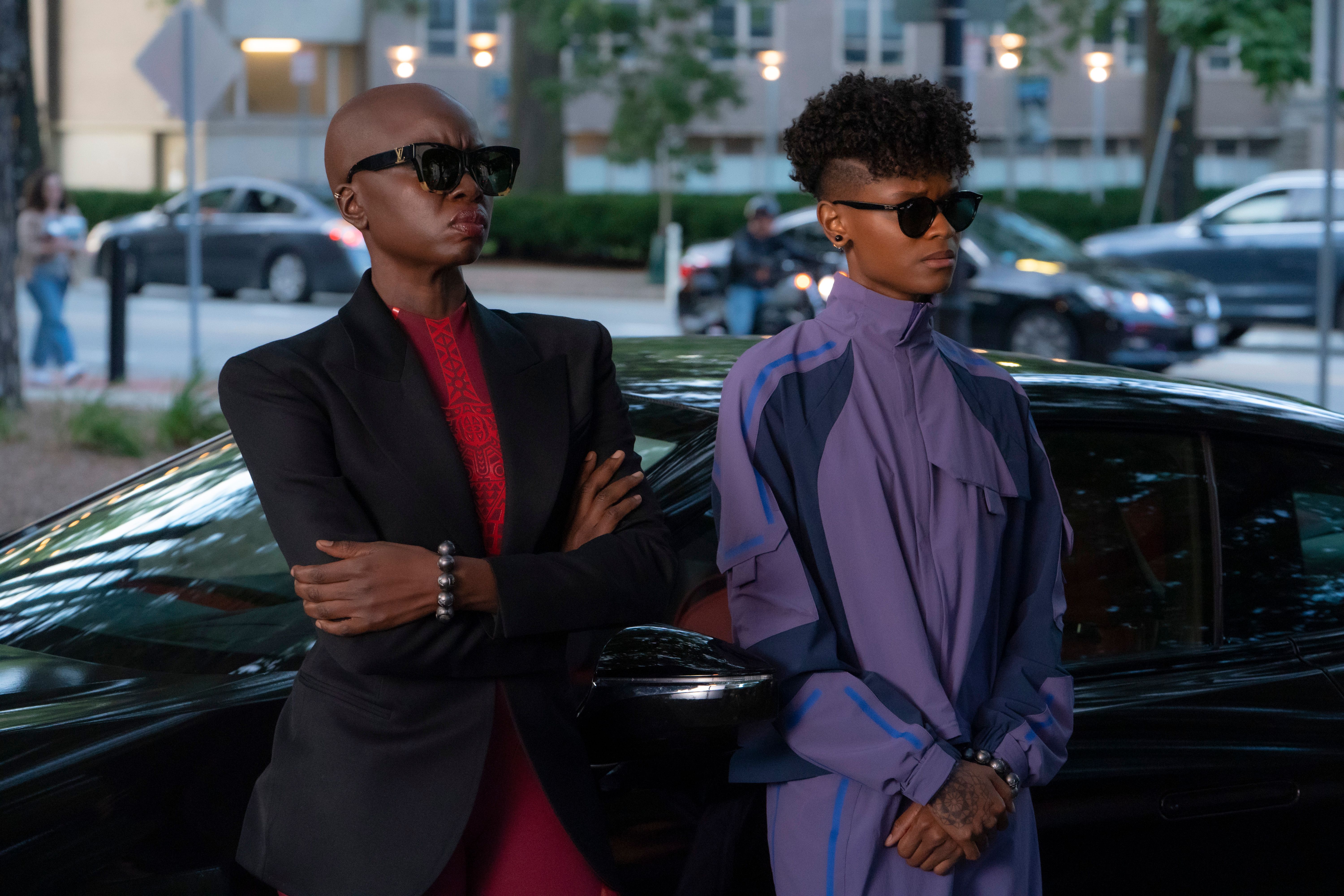 Much like the warring ideologies of T'Challa and Killmonger, the central conflict this time around centres on Namor and the Kingdom of Talokan. Much like Wakanda, this underwater metropolis was formed in isolation, seeking refuge from the outside world as its technology blossomed, and it grew to fear those who lived on the surface. Namor believes that there is no good to come from anything outside his utopia. He has lived long enough to see the arrival and abolition of slavery, his people used as little more than tools for those who consider themselves above him. I wouldn't even call him a villain, but a man shaped by centuries of oppression believing that the only way to protect his people is to stay hidden away, until a global hunt for Vibranium forces him to take up arms and fight back. Wakanda Forever establishes a rather magnificent sense of place as Shuri dons a diving suit to tour the city of Talokan, a stirring musical track adding a poignant level of mysticism to a sanctuary that even dwarves Wakanda in its brilliance. I felt like I was briefly transported to another world, something the MCU fails to deliver on far too often.
A thrilling chase sequence through the streets of Chicago to introduce Ironheart brings us back to reality somewhat, with Okoye stealing the show through killer comedic timing and a commanding presence that had me simping something fierce. Many of Black Panther's supporting cast are brought to the forefront out of unexpected necessity, and they all earn their place in the spotlight. The pacing can feel disparate as we hop back to Everett Ross and other minor characters, with their actions conveniently tying into the driving plot as the wider world comes ever so close to waging war on Wakanda. Queen Ramonda puts it best – when the UN – in a move straight out of the George W. Bush playbook – accuses the nation of hoarding Vibranium for itself to create weapons of mass destruction, she states that Wakanda isn't being greedy, but understands how other nations would bring the world to its knees if such power was afforded to them. It touches on systemic racism after years of conflict, our habitual isolationism as a species, and how we always look for adversity in spite of having more than enough resources to fix the broken world we live in.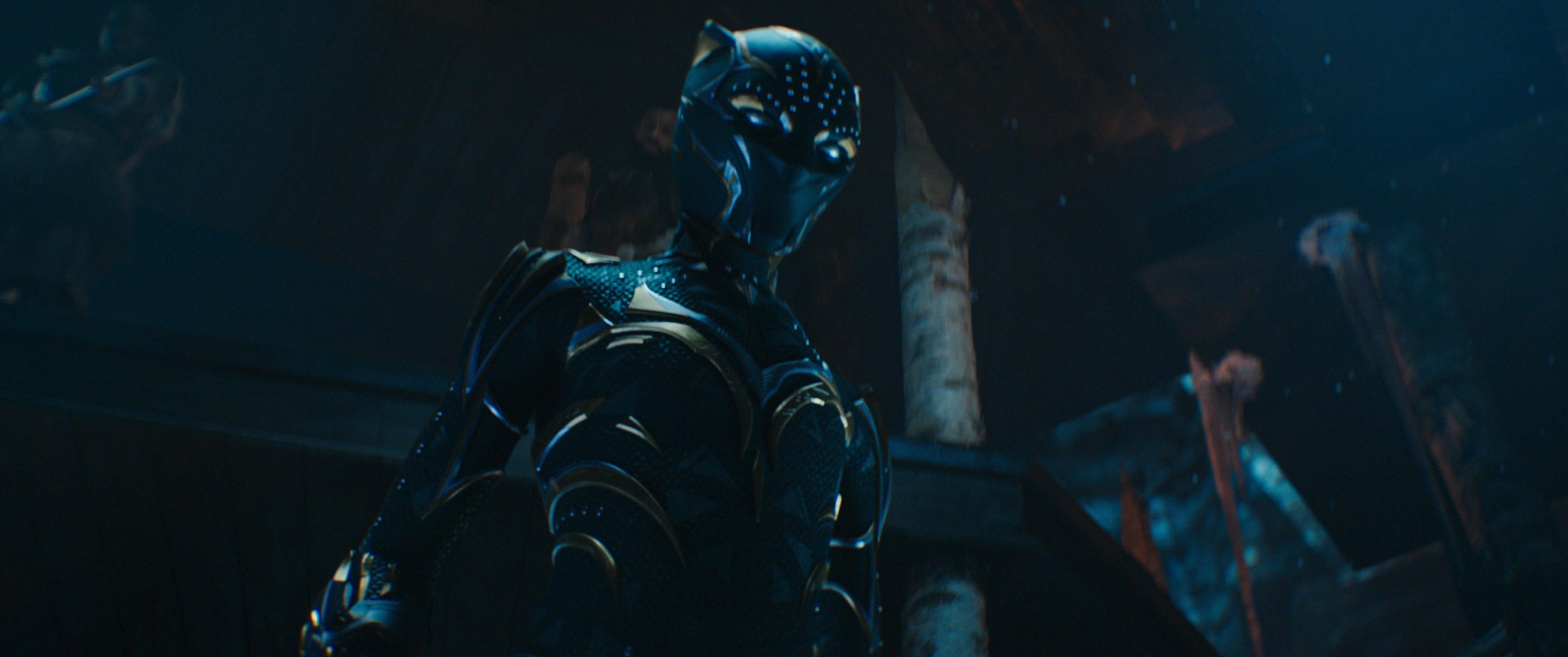 Wakanda Forever is dense and sophisticated, and Shuri growing into a hero that doesn't mirror the Black Panther that came before her, but actively contradicts his ideals, shows that everyone is different, and even the closest siblings can approach situations in wildy varied ways. Yet she comes to understand compassion, and how restraint so often triumphs over violence. At times, it can repeat the same ideological steps as its predecessor, especially with a villain who is clearly in the right but goes about it in the worst possible way, and Wakanda retreating to its old ways because it doesn't know how to deal with the loss of its greatest leader. Few heroes in the MCU are able to command this level of depth, even more so when it comes to creating a world that feels real and lived in, so it's a shame when the usual pitfalls we associate with these films rear their ugly heads.
Marvel has created the strongest entry in its current phase with Black Panther: Wakanda Forever, and it's best treated as a standalone chapter designed to honour Chadwick Boseman. That alone is far more important than furthering this conveyor belt of a universe, and it's hard not to appreciate this dedication to a man who was taken from us far too soon.
Such grief never truly subsides, with the film culminating in a ritualistic farewell to a hero who leaves us with so many lessons taught, and it's up to Shuri and company to ensure his legacy remains untarnished. This is both a slow-burn geopolitical thriller and yet another jewel in the MCU's flawed crown, but despite all these shortcomings I still walked away fulfilled. T'Challa's presence has evolved beyond the screen in heartbreaking ways nobody could have anticipated, and Wakanda Forever is a more than fitting tribute.


Source: Read Full Article