Are you determined to experience "Death by Glamour?" Undertale will be having an orchestral concert on September 15, in celebration of the game's 5th anniversary. It will go live at 7 PM Pacific Time.
According to Twinfinite, the concert will be released on the official Undertale YouTube channel. It will be a remastered version of MUSIC Engine's "7th Concert" performance at the Suntory Hall on May 6, 2019.
In addition to the concert, FanGamer will be selling new Undertale-themed merchandise that will help support COVID-19 relief efforts at United Way. Below is the back of the shirt that will be sold on Fangamer; the front has been intentionally concealed for later. Toby Fox did confirm that the drawing was made by himself. Perhaps this drawing could lead to something yet to be announced.
After all, it's been an exciting time for Undetale fans. Last week, news broke that an Undertale announcement coming up in the next issue of Famitsu Magazine. If that wasn't enough, developer Toby Fox also teased fans with a cryptic announcement, saying "this and more will be shown on 9/15" on Twitter. The secret shirt design might be a ramp-up to a new game in the Undertale universe or chapter of Deltarune.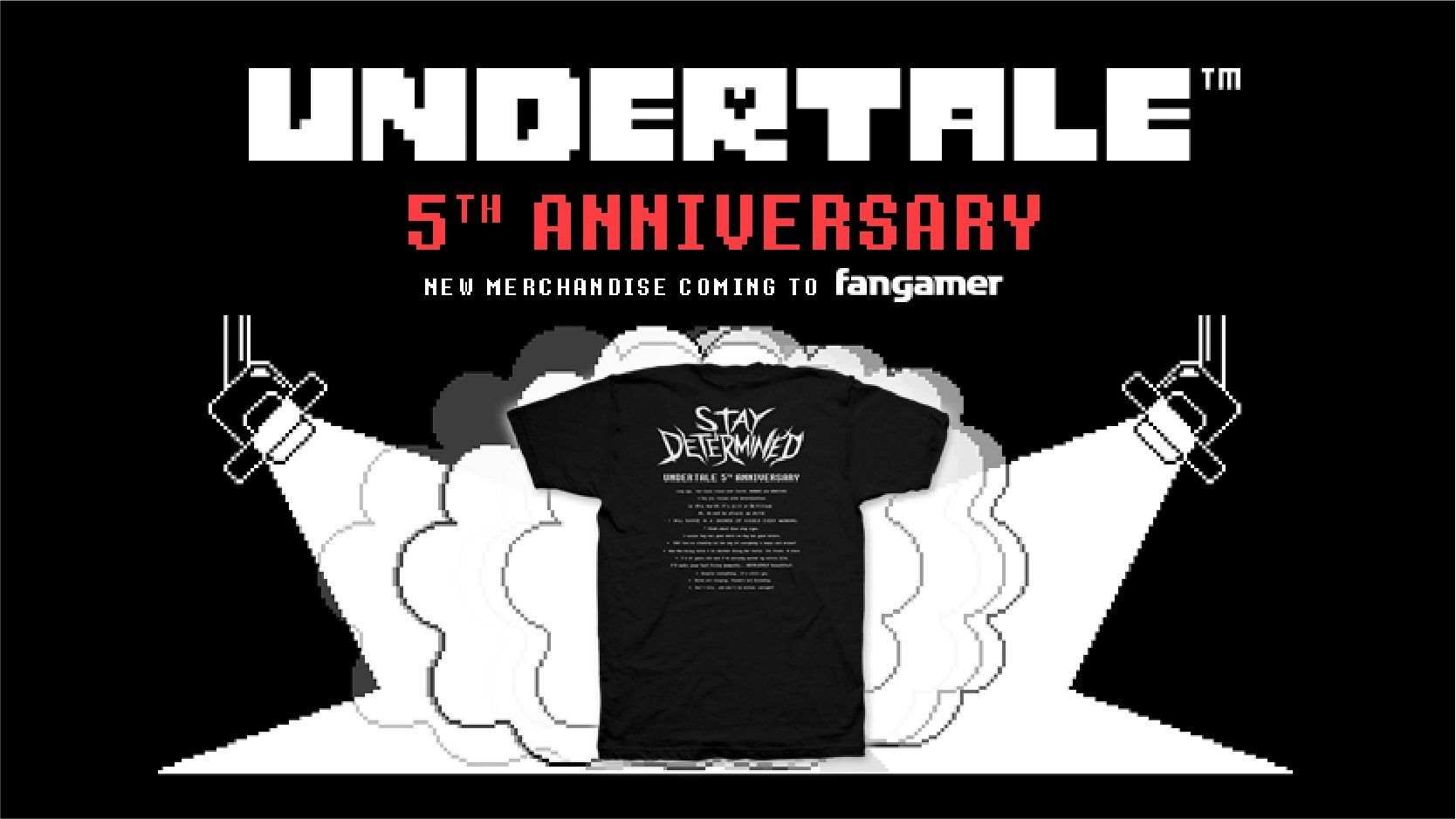 In addition to the shirt, there seems to be a vinyl record release, a jacket, and possibly some trading cards of some kind coming up, if this teaser image on Undertale.com is to be believed.
It has been a while since Deltarune Chapter 1 released out of the blue on October 31, 2018. It's a free experience that lasted around 3 hours and drew fans in with a new original story in the Undertale canon. Perhaps its next chapter could surprise us all and release this month.
Toby Fox gave a development update back in February 2019 on Deltarune. He said on Twitter (via Nintendo Enthusiast) that the design and specifics of what will happen are going really well, but there are some hurdles in the development that are slowing its progress down. "Trust me when I say that, although I want to take my time making an excellent game, I also want to get the game into peoples' hands as quickly as possible," said Toby Fox, "Seriously."
Deltarune Chapter 1 and Undertale are currently both available on PS4, Switch, and PC. Undertale is also available for the PlayStation Vita.
Source: Read Full Article