Mobile game developer Supercell is on a roll with Clash of Clans, seeing its first increase in year-over-year revenue since 2015. The news comes as little surprise after the stellar performance of the release of the new Gold Pass in May of 2019, giving players long-desired cosmetics and additional ways to earn in-game resources through the implementation of a model similar to the ever-popular Battle Pass which first began to see prevalence throughout the video game industry following its success in Epic Games' Fortnite. 
Sensor Tower, a leading researcher of market intelligence for the mobile platform, states that Clash of Clan grossed over $727 million last year, which is a 27% increase over 2018. Supercell also rejoined the top five highest-grossing mobile game publishers globally thanks to the performance of the game. The Gold Pass was sold for $4.99 and would last the duration of an in-game season. This allowed players the flexibility to drop in and out of the game as they pleased, and based on the figures for 2019, appears to have been a hit.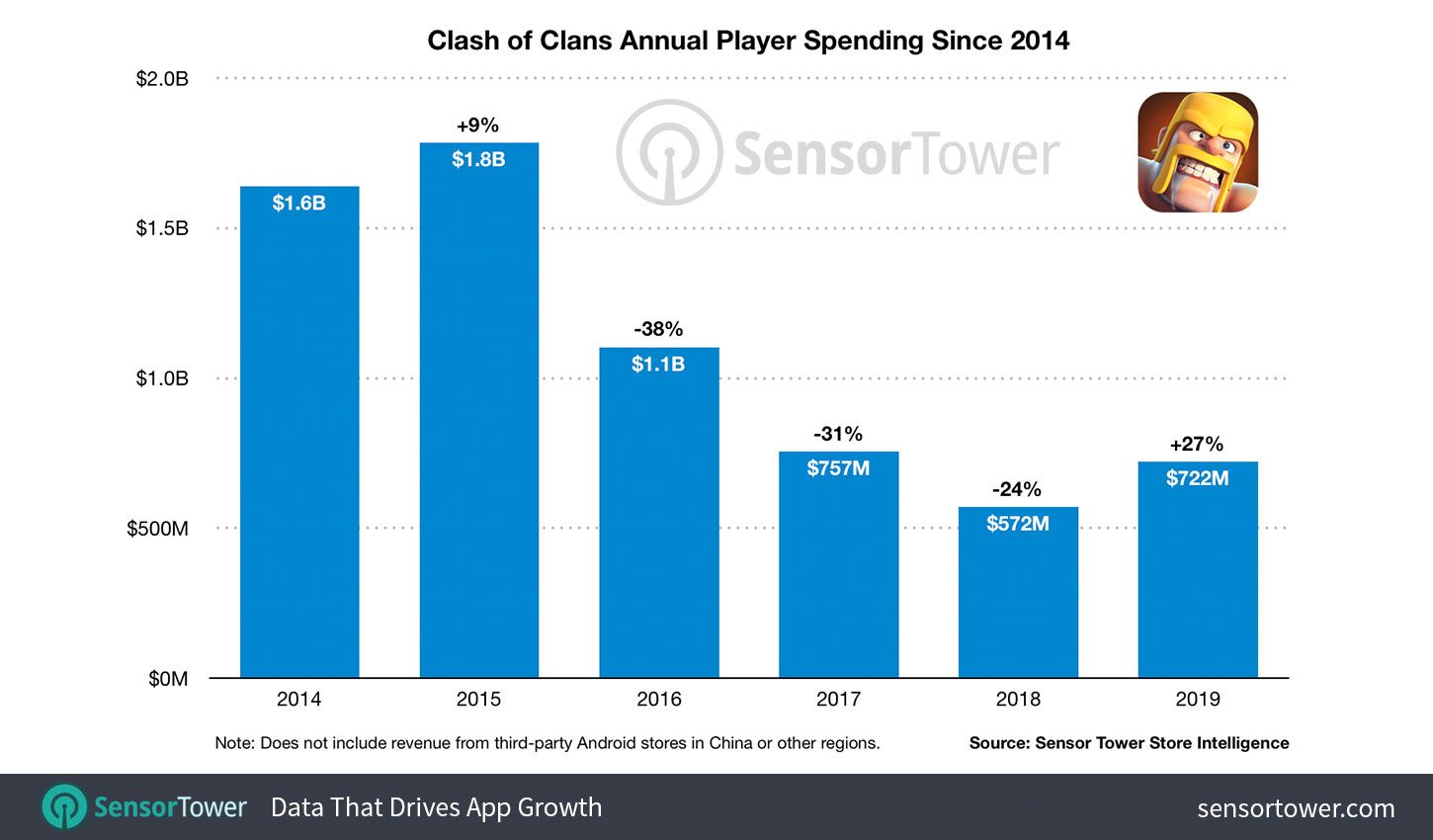 While the performance for 2019 looks impressive, it pales in comparison to the height of the game's popularity in 2015. Clash of Clans was first released in 2012 for iOS, and 2013 for Android devices.
The gameplay has mainly received acclaim from players and critics alike, but like most video games, Clash of Clans saw a decline in its player base and revenue streams over time as alternatives emerged to saturate the market. For a seven-year-old game to make this kind of a comeback in revenue is quite impressive, especially when so many developers have turned to the Battle Pass system to increase revenue, a move that has not worked for everyone if executed poorly.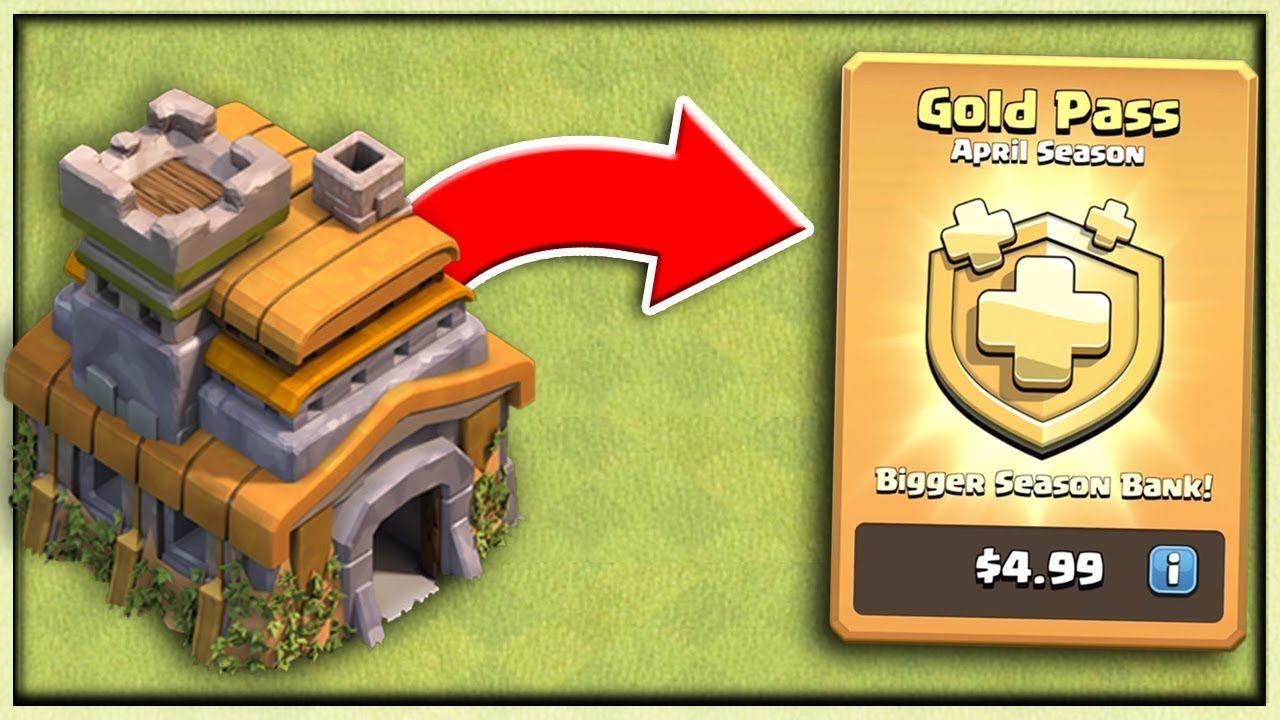 Supercell, on the other hand, clearly tapped into exactly what their most dedicated users wanted with the Gold Pass, featuring:
Hero Skins
1 Gem Donations
Builder, Research, and Training Boosts
Upgraded levels to Season Bank
The resurgence in the popularity of Clash of Clans may also be attributed to the ongoing success of Clash Royale. This is a real-time strategy game that combines elements of collectible card games, tower defense, and multiplayer online battle arena (MOBA) within the same universe as Clash of Clans. Playing one game is nothing like the other. Clash of Clans requires significant downtime for research, whereas Clash Royale can be played at any time, the two titles complement each other.
Now, the real question is whether Clash of Clans will continue to see this upward momentum in 2020, or if it will begin to drop again. Given the age of the game, it would not be terribly surprising to see dwindling numbers again, but Supercell may have more tricks up its sleeve in the coming year.
Source: Read Full Article