With February officially beginning this week, PlayStation has released a new lineup of games for Plus subscribers to enjoy. Among this month's offerings is Concrete Genie, an action-adventure experience that follows Ash on his journey to reinvigorate the town of Denska with magic paint and art that comes to life.
Concrete Genie is a heartwarming game that many will enjoy, but it'll interest trophy hunters as well. With a reasonable set of requirements for the Platinum Trophy, anyone can complete the game's list of tasks with the right help. Several trophies coincide with the game's billboards. Follow this in-depth guide to determine where these billboards are and what patterns you need to earn the Faded Memories and Memories Restored trophies.
Billboard #1: Hidden Cove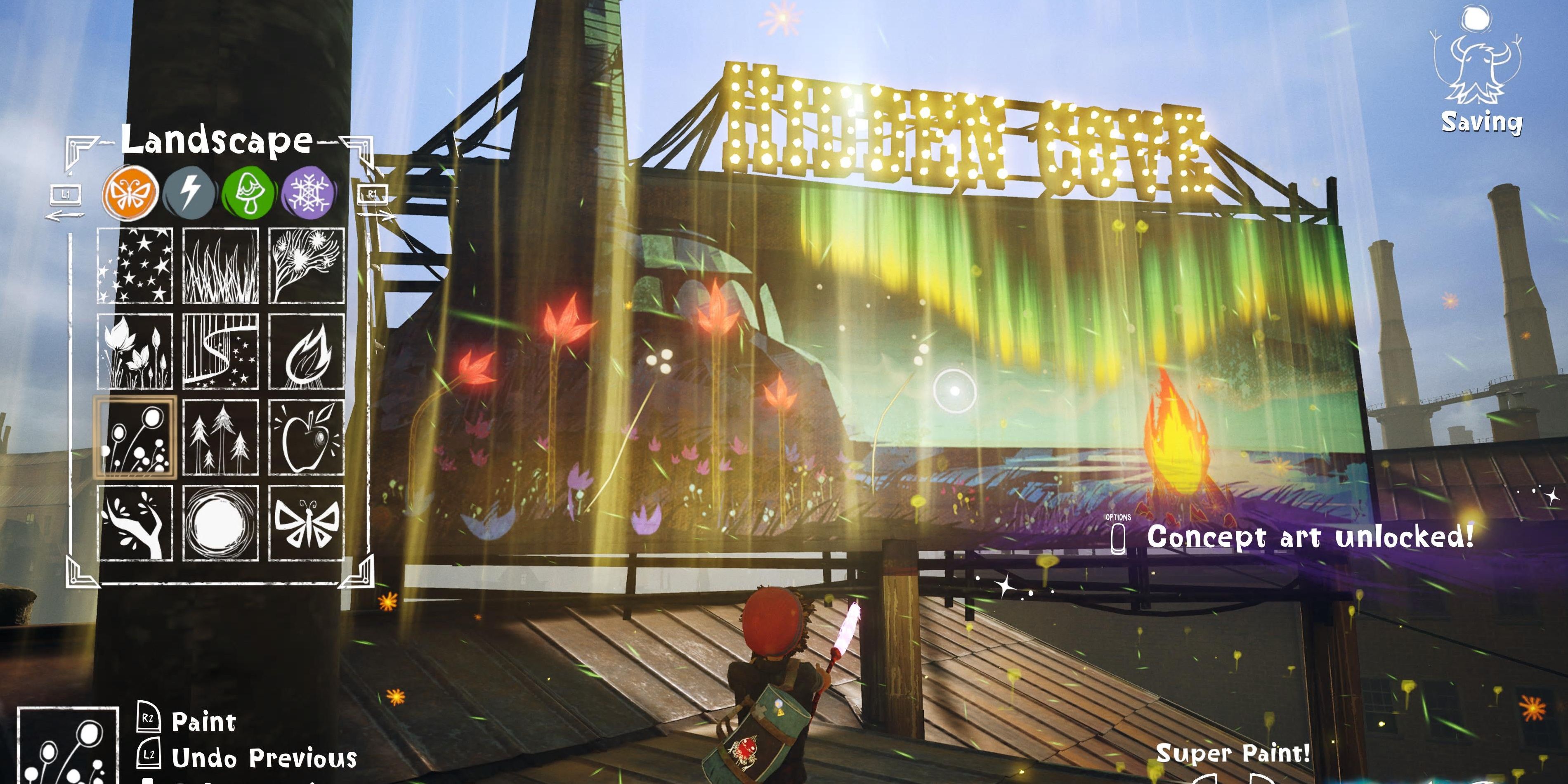 The first hidden billboard is located on the Fishing Port Rooftop. This is the first accessible billboard, and players will notice it by the large lighthouse the stretches over the borders. This billboard requires that Ash has the following landscape designs before he can complete the "Hidden Cove" Billboard:
Aurora
Campfire
Dandelion 
Tulip
Because some of the billboards require designs that Ash cannot get until later in the game, we recommend waiting until post-game before attempting this trophy. Completing this billboard will unlock the Faded Memories trophy, the first of two tied to this task.
Billboard #2: Canned Salmon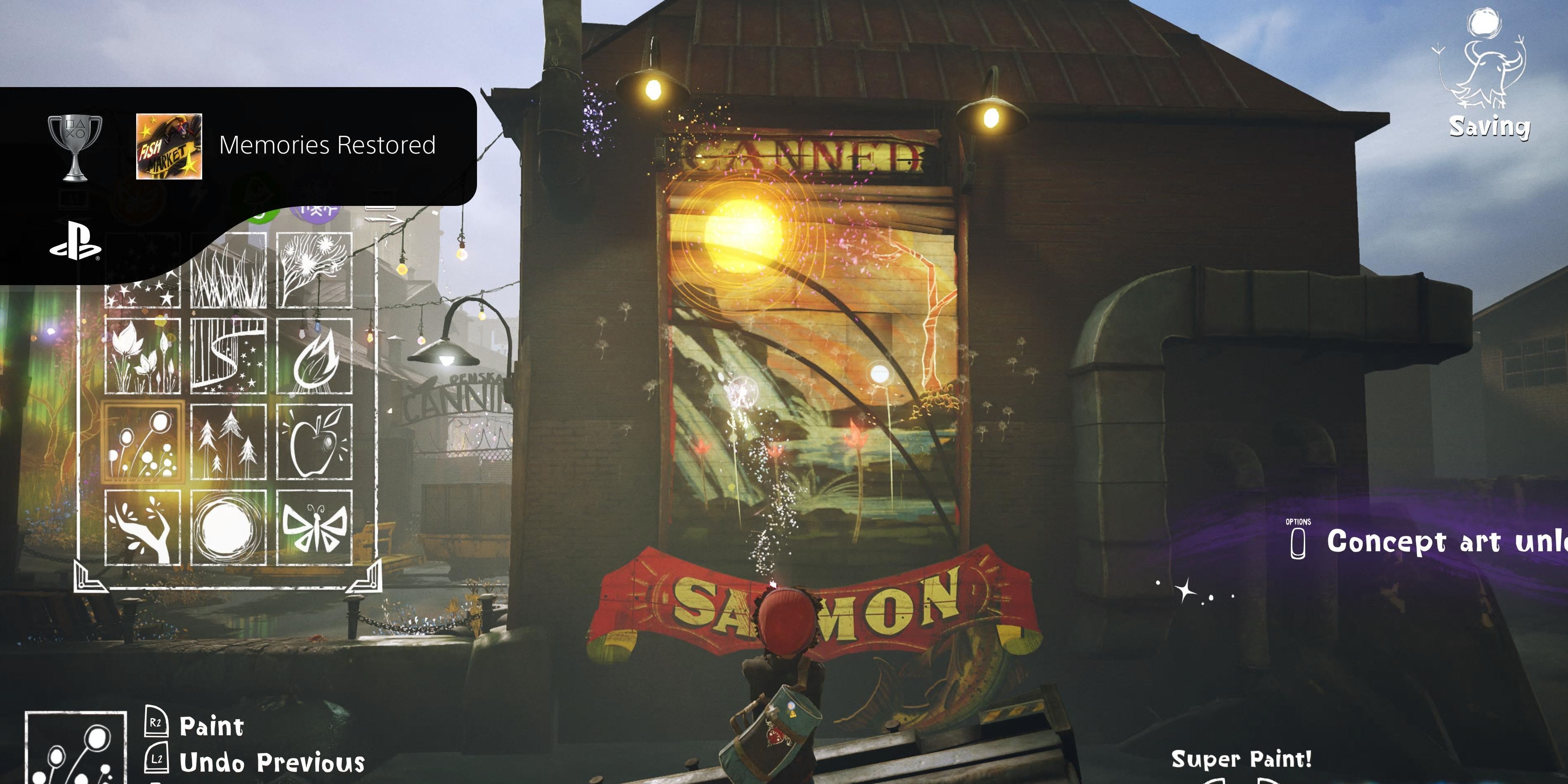 The second billboard can be found on the outskirts of town. Head to the Southeast segment of the Fishing Port map and look for several floating crates. At the end of these crates lies a freight container. Hop on to find the "Canned Salmon" Billboard. Ash needs the following four designs to recolor this billboard. To complete the billboards, trace over the faded paint with matching designs.
Cherry Tree
Dandelion
Sun
Tulip
Billboard #3: Whale Watching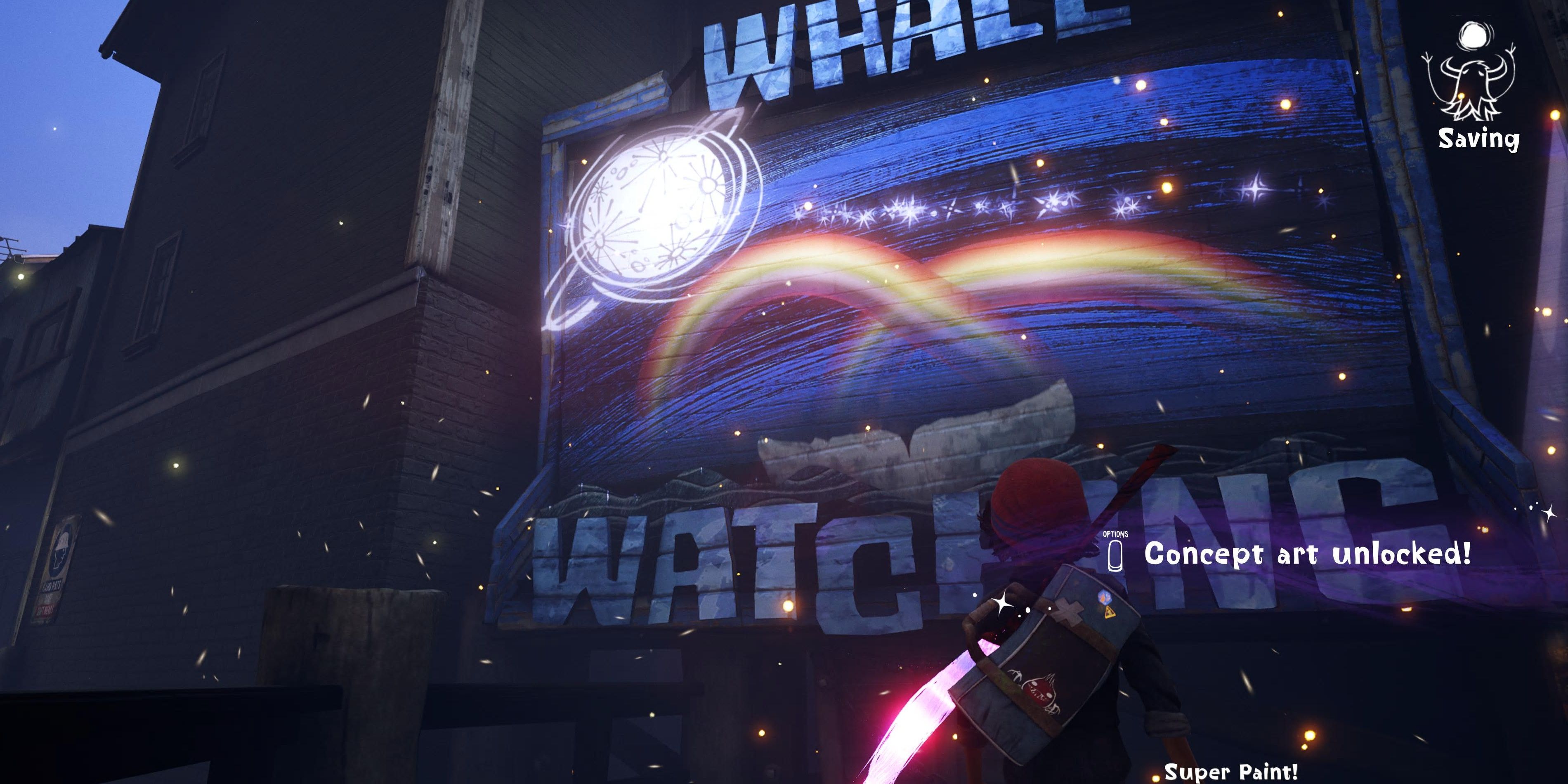 The third billboard can be found in The Hydroelectric Plant on the Southeast tip. Head to the left of the yellow Denska Canning sign to find the "Whale Watching" Billboard. The fish market sign hangs just above it on the horizon. Ash needs the following landscape designs to complete this piece:
Billboard #4: Dive The Cove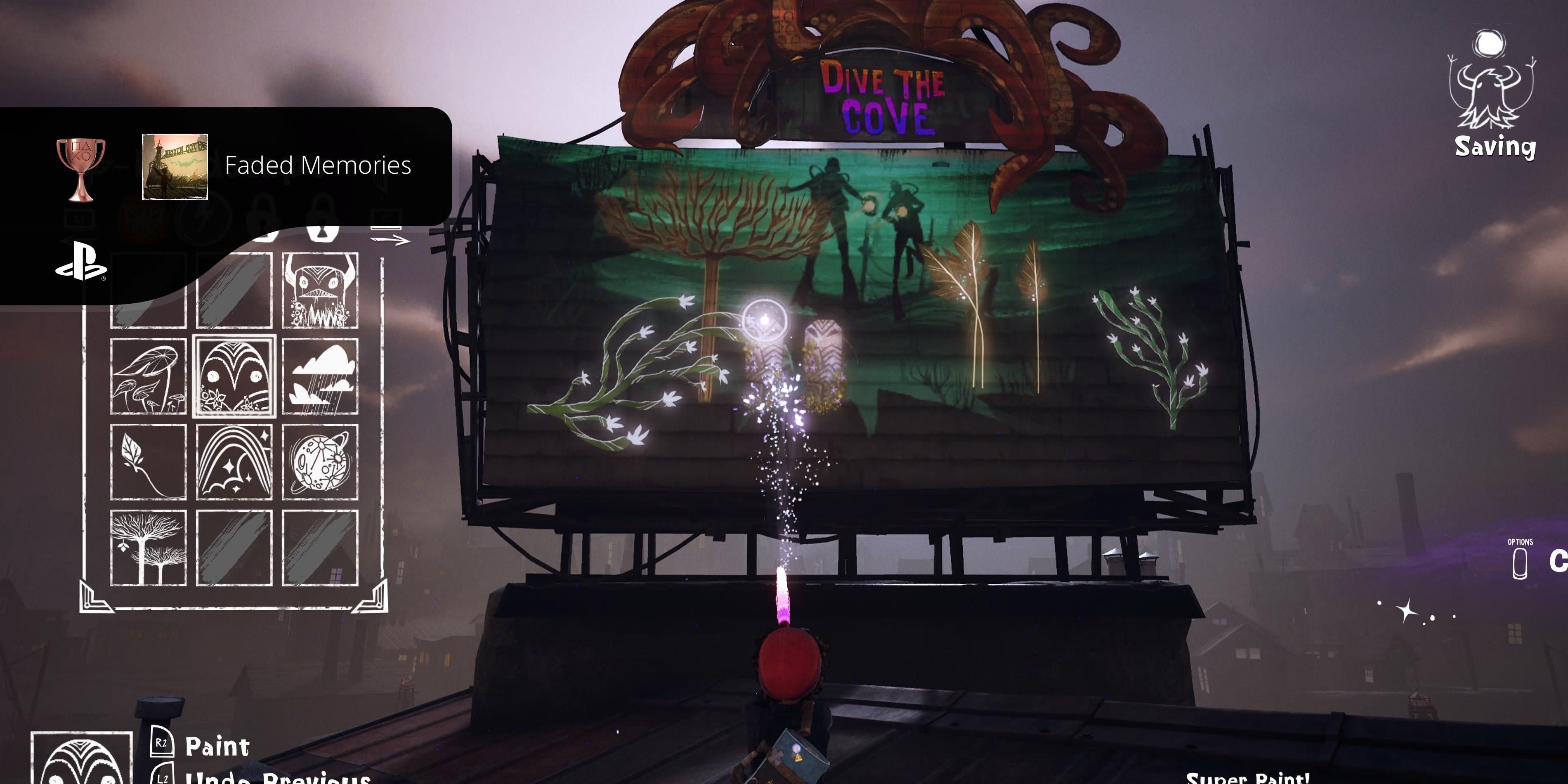 Next, head to the southwest corner of The Hydroelectric Plant. Climb the crates in this open area to make your way to the rooftops. The "Dive the Cove" Billboard resides on the first building. Make sure Ash has the following landscape designs for this billboard.
Acorn Tree
Kite
Relic
Tuft Plant
Billboard #5: Denska Botanical Gardens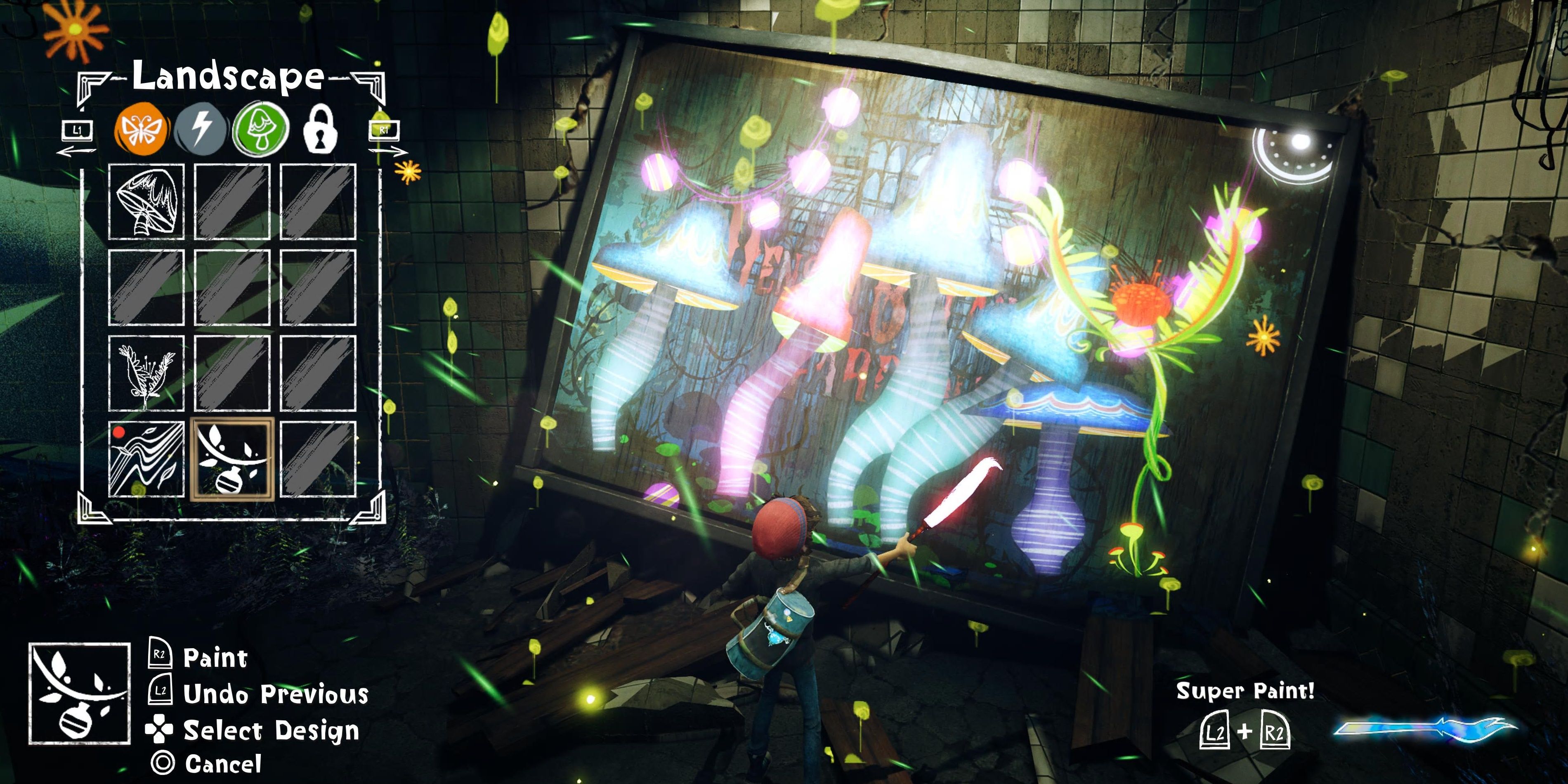 Finally, head into the Waterways – B1, where the last billboard waits. The Denska Botanical Garden Billboard rests in a corner right next to the blue genie icon on the west of the map. Ash will need the following designs to finish this billboard and acquire the Memories Restored trophy.
Mushroom
Mushroom Vine
Venus Fly Trap
With this, the billboard collectible chain concludes. Be on the lookout for our other guides covering Concrete Genie to secure that sweet Platinum.
Next: PlayStation Vs. Nintendo: Which Console Has The Best Exclusives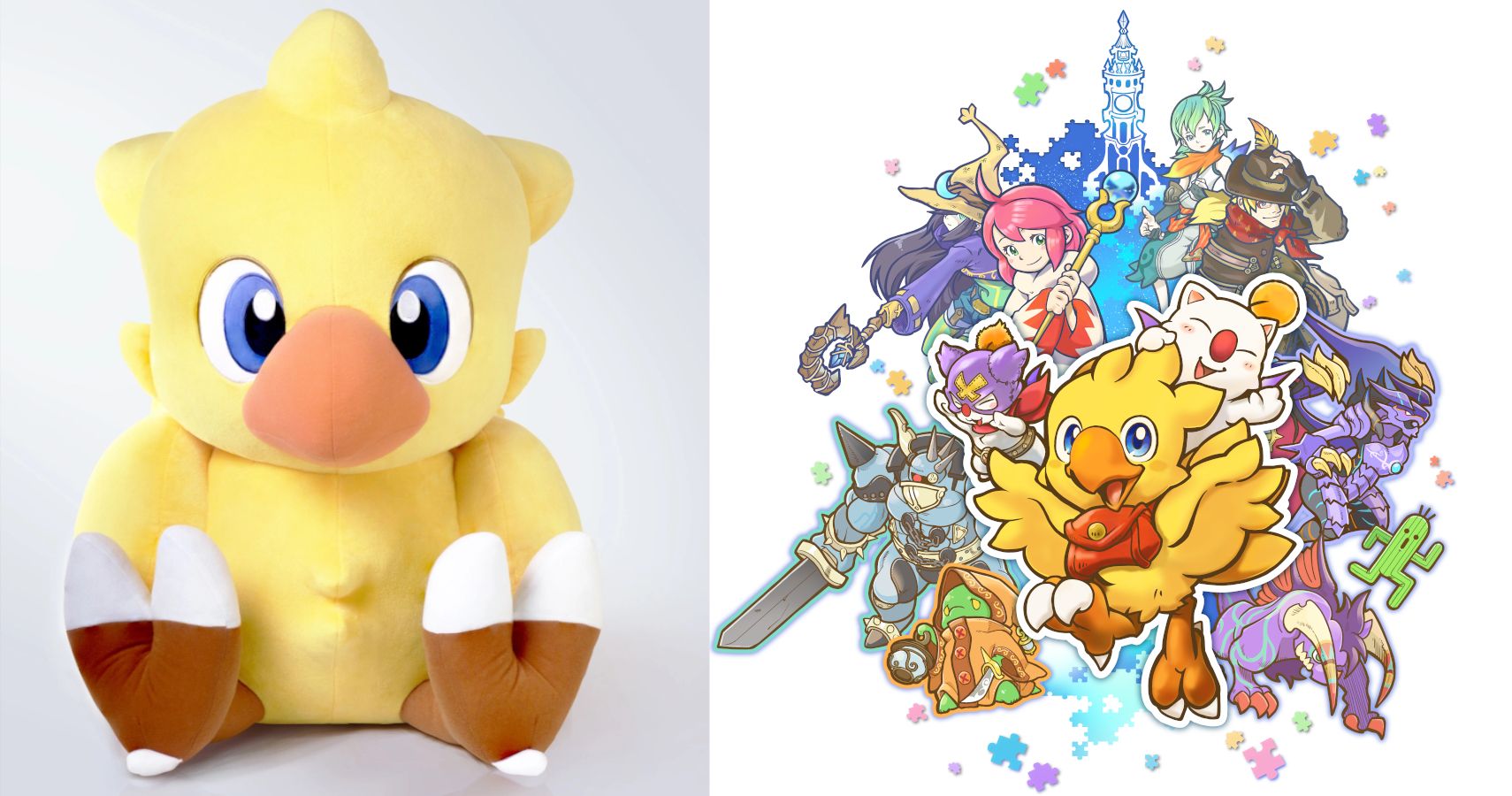 Tai Hofmann is a gaming guide writer for TheGamer and list writer for GameRant. You can find him on Twitter @MI2_PICKLES
Source: Read Full Article