Not many people may have been waiting for it, but Remedy and Smilegate's CrossfireX was set to be one of the few exclusive games for the Xbox Series X this holiday season. In a not so unexpected move, publisher Smitegate has announced that the interesting looking FPS title has fallen back to an early 2021. Microsoft really can't catch a break this year.
In an update on its website, Smilegate writes, "After much deliberation, and in consideration of the challenges faced by the Smilegate development team due to COVID-19, we have made the difficulty decision to delay the release of CrossfireX to 2021." It seems the decision was made to ensure that console players get the best possible experience, which likely wouldn't have happened for people on Xbox One at present.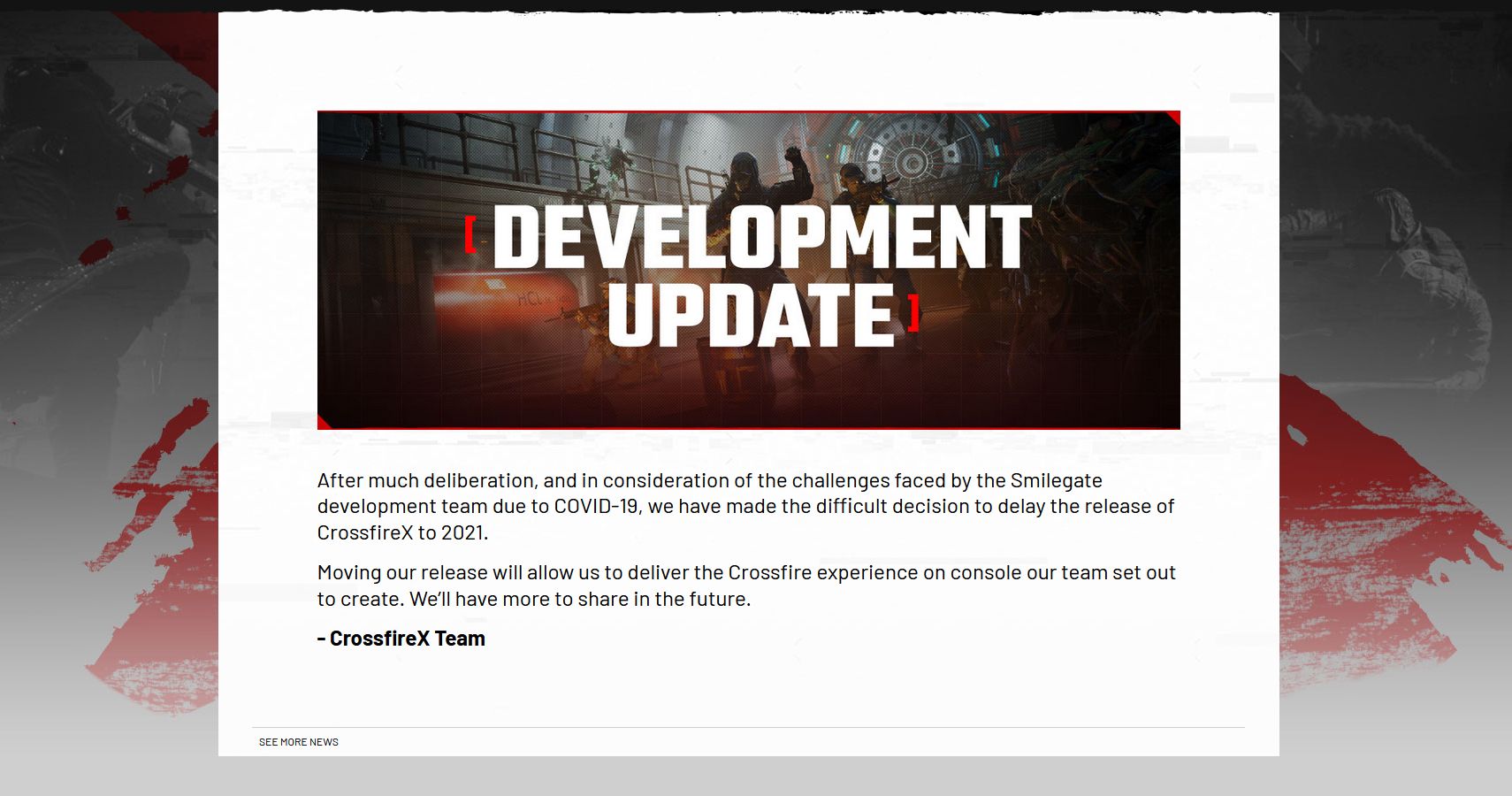 A spin-off of the popular 2007 Asian FPS Crossfire, CrossfireX looked interesting because of the co-production between Remedy and Smilegate. Remedy is known for making some incredible single-player campaigns and while most people probably haven't put CrossfireX on their radars, Remedy's involvement seems to be elevating this to must play status.
If all you care about is the multiplayer component, CrossfireX will be free-to-play on every platform. It includes up to 16 players in a more traditional deathmatch suite than more recent battle royale games. I'm not sure if the title will take off like it has in Asia, but it's cool to see something more "classic" coming out on modern platforms. Its inclusion on Game Pass is what has me intrigued, though, as I'll definitely give it a shot.
Source: Read Full Article