Violence is a side job in Cyberpunk 2077 that you unlock after completing Search and Destroy. It sees you visit Lizzy Wizzy in the No-Tell Motel, and tasks you with investigating a potential affair for her.
The climax of this quest includes an important choice: do you lie to Lizzy Wizzy, or tell her the truth? Obviously the outcome is different depending on the decision you make, which is why we've put together this Cyberpunk 2077 Violence guide to help you choose.
Here's our guide on how to decide if you should lie or tell the truth to Lizzy Wizzy.
Cyberpunk 2077 Violence – Lie Or Tell The Truth To Lizzy Wizzy?
Violence begins after you receive a strange message from a mysterious potential client. If you want to pursue the quest, you need to meet them at the No-Tell Motel – where you might have met Stout during a previous quest – and accept their job offer. The client reveals herself as Lizzy Wizzy, and gives you more concrete details about the task at hand.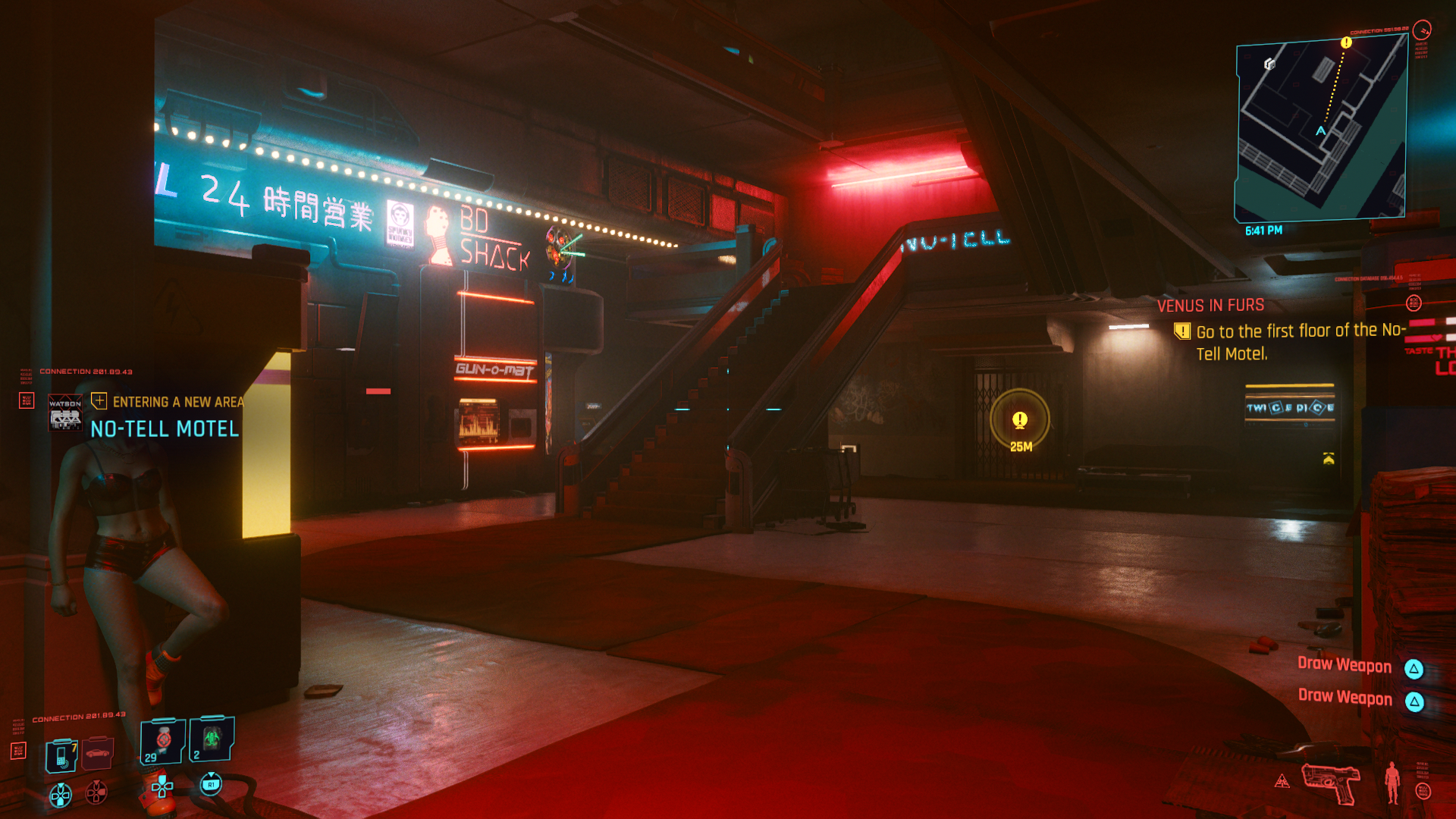 Once you accept the job, you'll need to head to the Riot Club, which will be highlighted by a quest marker on your minimap. You need to go between 6pm and 6am in order to tackle the next part of the quest. If you're too early, either do other jobs to pass the time, or simply wait to skip ahead.
Talk to the bouncer to get into the club. If you're a Street Kid, you'll get an exclusive prompt that allows you to convince him to bring you to Liam right away, which makes completing the quest quite a bit faster. If you aren't a Street Kid, you'll need to use bribery or intimidation to convince the barman inside to help you get to Liam, or else sneak your way into the VIP area using stealth or quickhacks.
Once you take the two elevators up to the VIP room, listen in on Liam's conversation with a woman named Asa Risu. Now that you have confirmation that the reality is even worse than what Lizzy Wizzy expected, you have two options: you can interrupt Liam and make him pay you to lie to Lizzy Wizzy, or sneak off to the security office on the floor below in order to steal the camera footage and use it as proof. I recommend doing the latter, especially because Liam has a chance to get violent if you try to extort him for money.
Now that you've obtained proof and left Afterlife, it's time to ring Lizzy Wizzy. You can lie and say that she was correct about the affair, or admit to her that what's actually going on is even worse. Choosing the former option ends the quest, whereas the latter opens up another objective – and increases the reward you get at the end. We recommend telling Lizzy Wizzy the truth and visiting her in the No-Tell Motel to collect instructions for your final task.
Get rid of the object Lizzy Wizzy gives you and you will finish the quest – if you told the truth, you'll receive a higher cash reward than originally promised.
Cyberpunk 2077 is available for PC on GOG.COM, Steam and Epic, Xbox One, Xbox Series X|S, PlayStation 4, PlayStation 5, and Stadia from December 10, 2020. When you buy Cyberpunk 2077 on GOG.COM, 100% of your money goes to CD PROJEKT Group and supports their future projects.
Next: Cyberpunk 2077 Complete Guide And Walkthrough
These articles are posted in affiliation with GOG.COM. TheGamer received compensation from GOG Sp. z o.o. for affiliating these articles with their brand.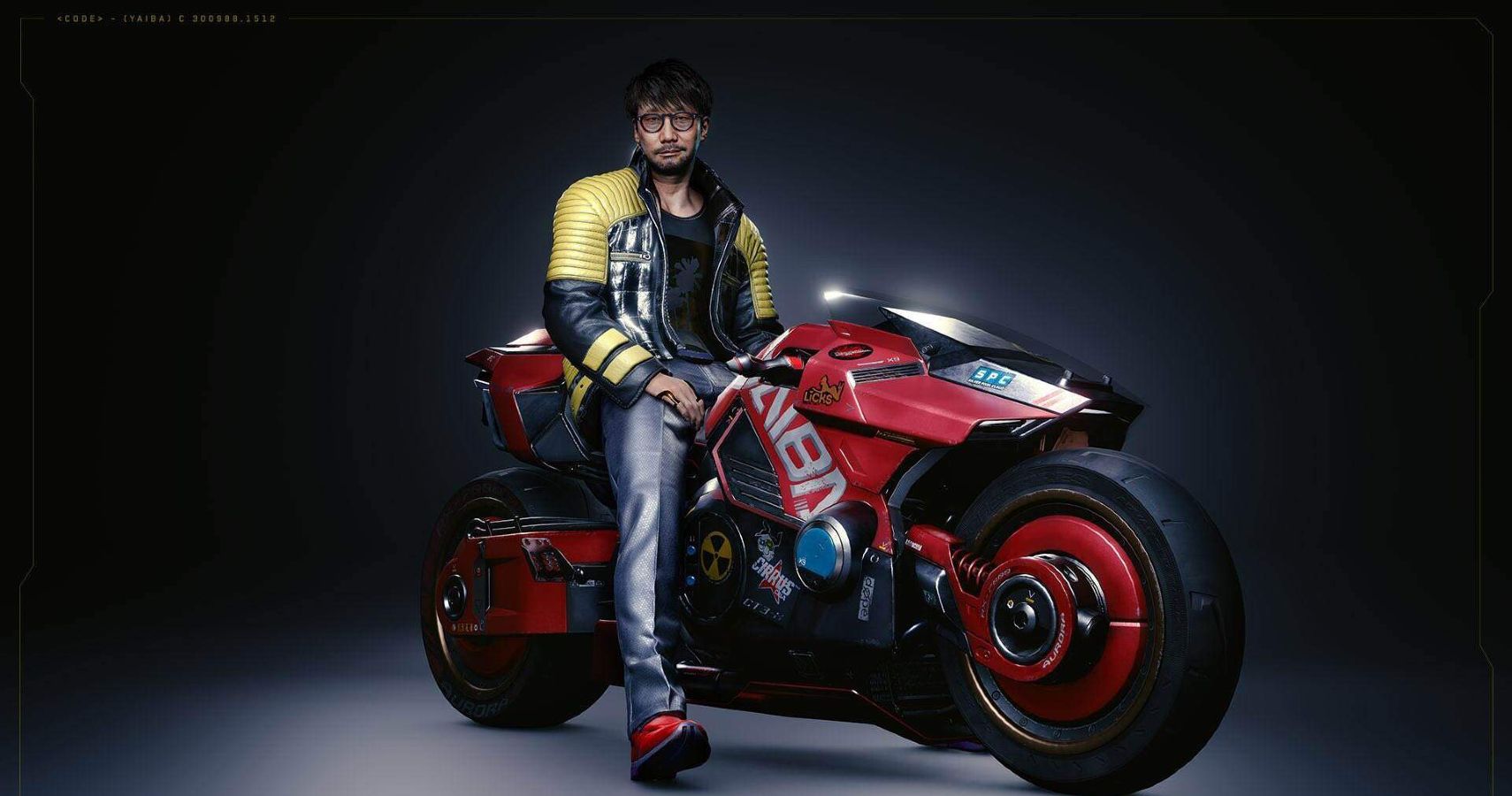 Cian Maher is the Lead Features Editor at TheGamer. He's also had work published in The Guardian, The Washington Post, The Verge, Vice, Wired, and more. You can find him on Twitter @cianmaher0.
Source: Read Full Article