There's a way to reset all the jobs you've done in Days Gone. A while ago, Bend Studio released patch 1.60 and with it came the possibility to reset jobs in Days Gone. Here are the patch notes for this update if you want to read them for yourself.
This was something fans had been wanting for a while, being able to replay their favorite hordes, infestation camps and ambush camps. It is also an entertaining way of grinding experience points, trust and camp credits.
Resetting jobs isn't difficult, however, you need to meet some conditions before this option is unlocked. If you want to reset jobs you will have to beat the main campaign and have completed the appropriate job storyline at 100%.
This means that if you want to reset all horde jobs, you'll have to have completed the Horde Killer storyline, for example. The same goes for infestation camps and ambush camps. If you want to reset all jobs, you will have to 100% all of these storylines.
If you meet these conditions, then there won't be any issues resetting the jobs. You can reset them by doing as follows:
Pause the game.
In the pause menu, select RESET JOBS.
Depending on which jobs you want to reset, select one of the options.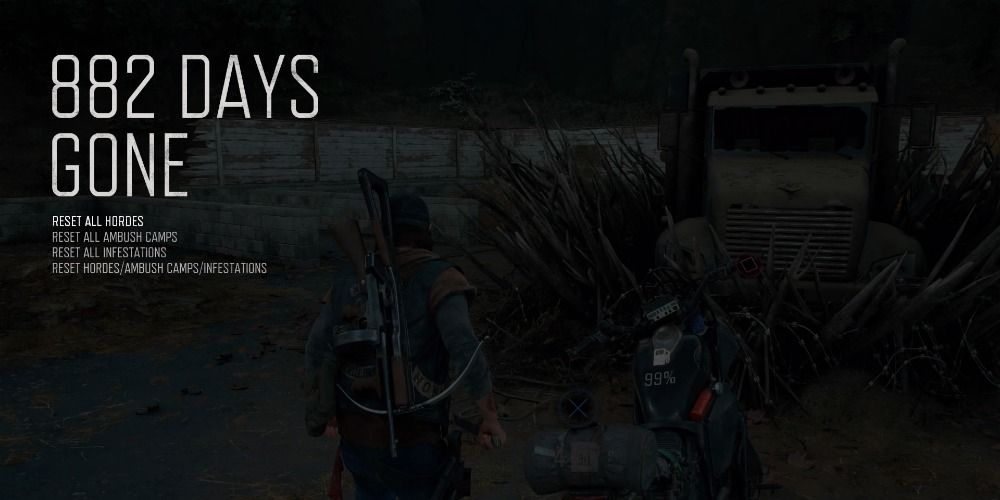 The RESET JOBS menu allows you to decide which jobs you'd like to reset. If you reset them, it will decrease the completion percentage that shows up on each region when you access your map.
This is the difference between the same map, before and after selecting the 'RESET HORDES/AMBUSH CAMPS/INFESTATIONS' option: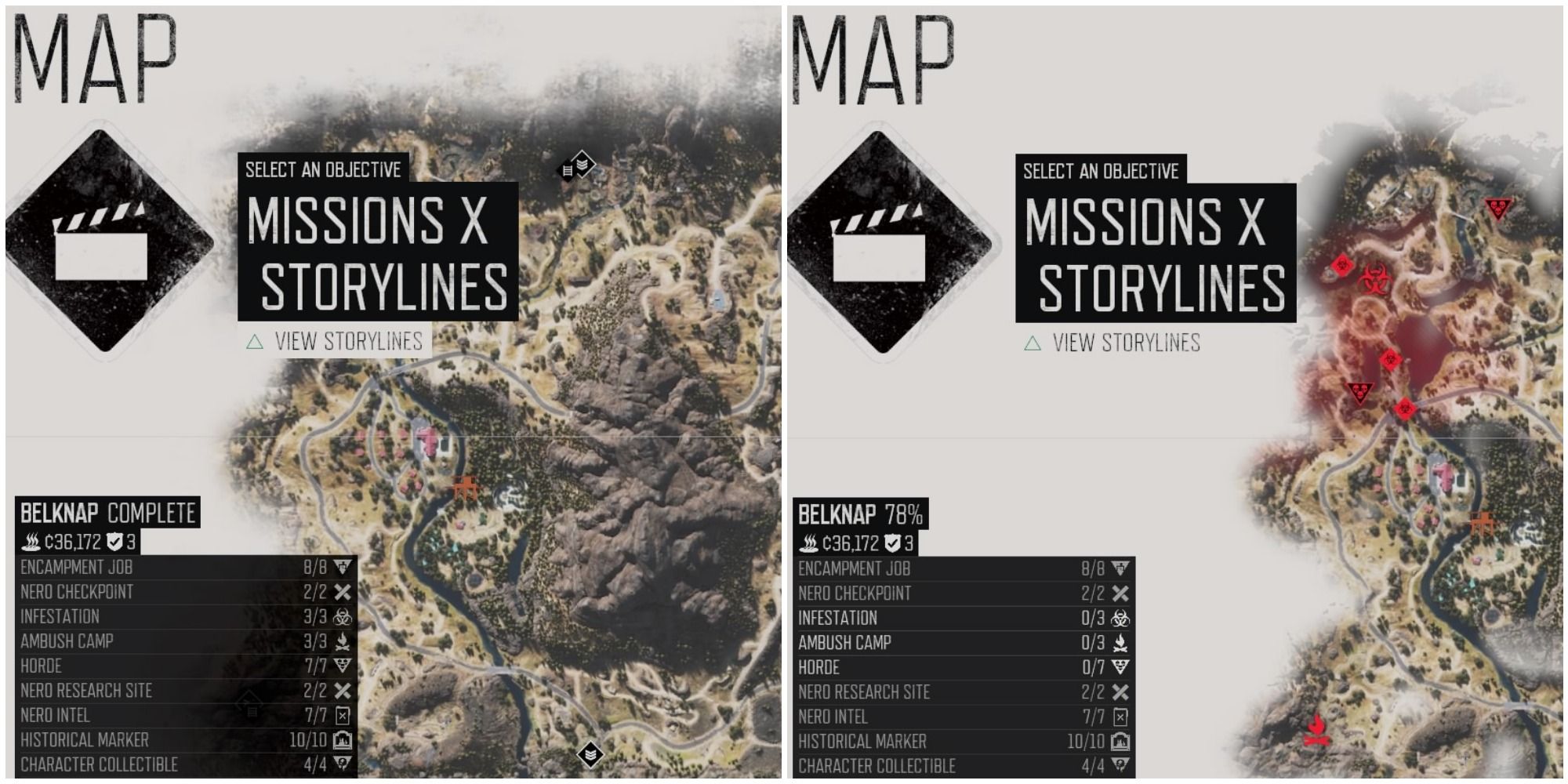 None of the other collectables, storylines and jobs were affected by the change and the icons of missions you've chosen to reset will be back on your screen. You can complete them as many times as you want, whether it's for fun or to farm credits, trust or XP.
If you're looking for a challenge that's on a whole other level, you can also try the free DLC challenges. These were added a while after the game was first released and it provides gamers with a set of fun challenges that are rewarded with patches and credits.
They can receive character skins and turn into Boozer or even Iron Mike, for example. There is a taxi driver-like challenge, a couple of infinity hordes (all of them quite different), and a few others that will really put your skill to the test.
Resetting the horde jobs is also a great way to practice for the infinity horde challenge. The challenge can become quite overwhelming fast and it requires fast reflexes and mastery in horder fighting.
You can restart by taking on the smaller hordes available on the nothern part of the map and then eventually taking on the larger and more powerful hordes. You can also try different strategies for the same horde to test which ones are the most appropriate for the type of horde.
NEXT: Days Gone: 10 Hidden Details About Sarah Whitaker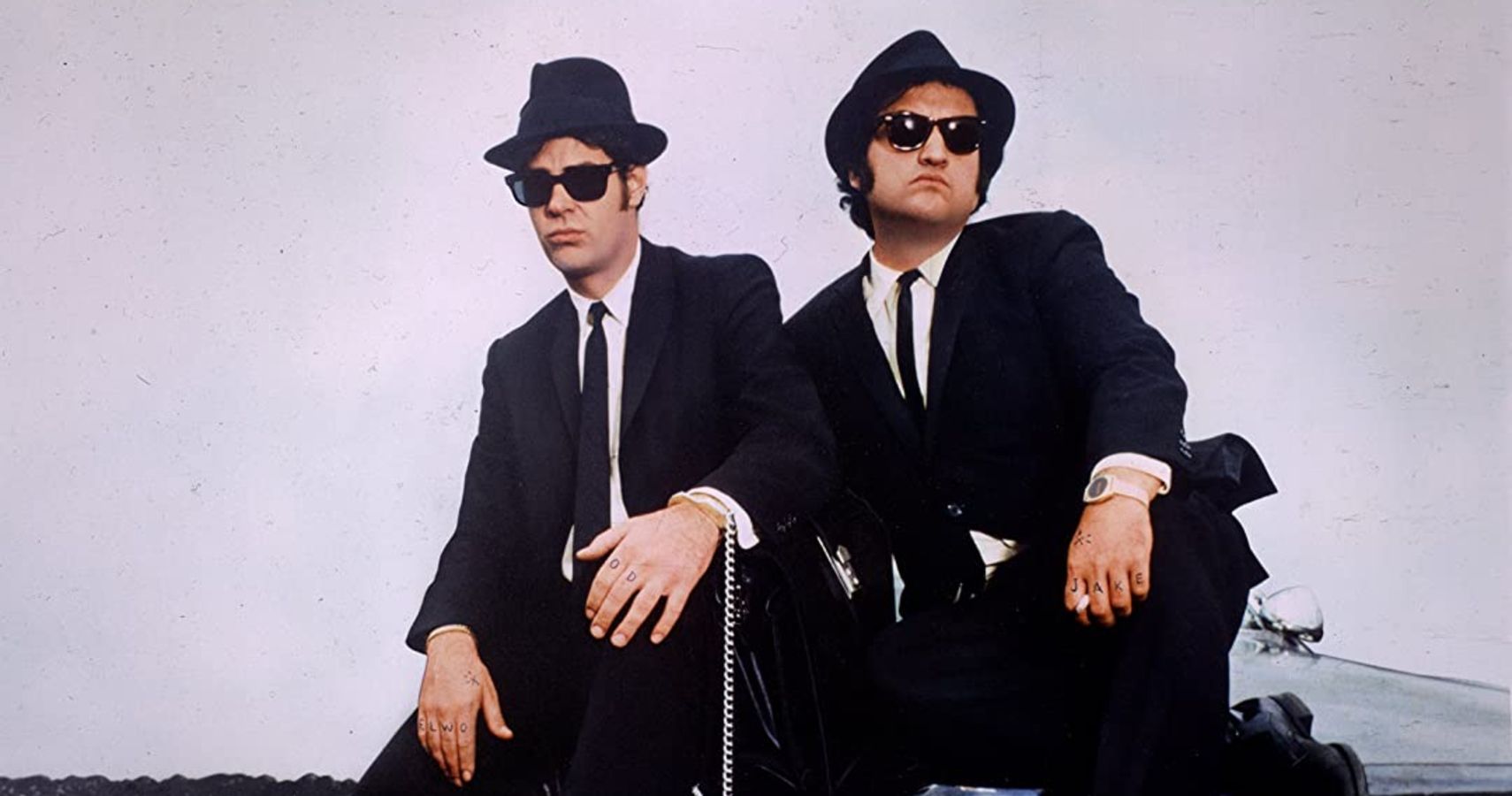 Ashely Claudino is a translator, writer, and above-all someone with a lot of love for video games. She has a Translation degree, which she obtained at the University of Lisbon in 2020. During her internship at the National Museum of Natural History and Science, she worked as a translator and editor. Now, Ashely translates indies for fun and writes about video games.
Source: Read Full Article