Quick Links
Julietta's Stats And Attacks
Julietta – Preparing For Battle
Julietta – Battle Strategy
Julietta – Preparing For Battle
Rogue Julietta – Preparing For Battle
This is it – this is Death end re;Quest 2's final encounter. After hours of story, snooker-combat, and demons slaying, you have finally uncovered the truth and are duking it out with Julietta. Being the last boss, Julietta is no slouch in combat. She even comes with two forms, making her even more challenging.
A writhing mass of flesh, eyes, and teeth – Julietta is a sight to behold. Not only that, she is supported by hordes of lesser demons that are ready to help their master out. Go in prepared for a scrap.
This fight changes based on what route you are taking. If you are on the Fallen Ending Route, you will face Julietta, but not her second form. Additionally, you will be facing Julietta with only Mai. If you are on the True Ending Route, you will face Julietta and her more powerful second form with your full party.
Fallen Route
Julietta's Stats And Attacks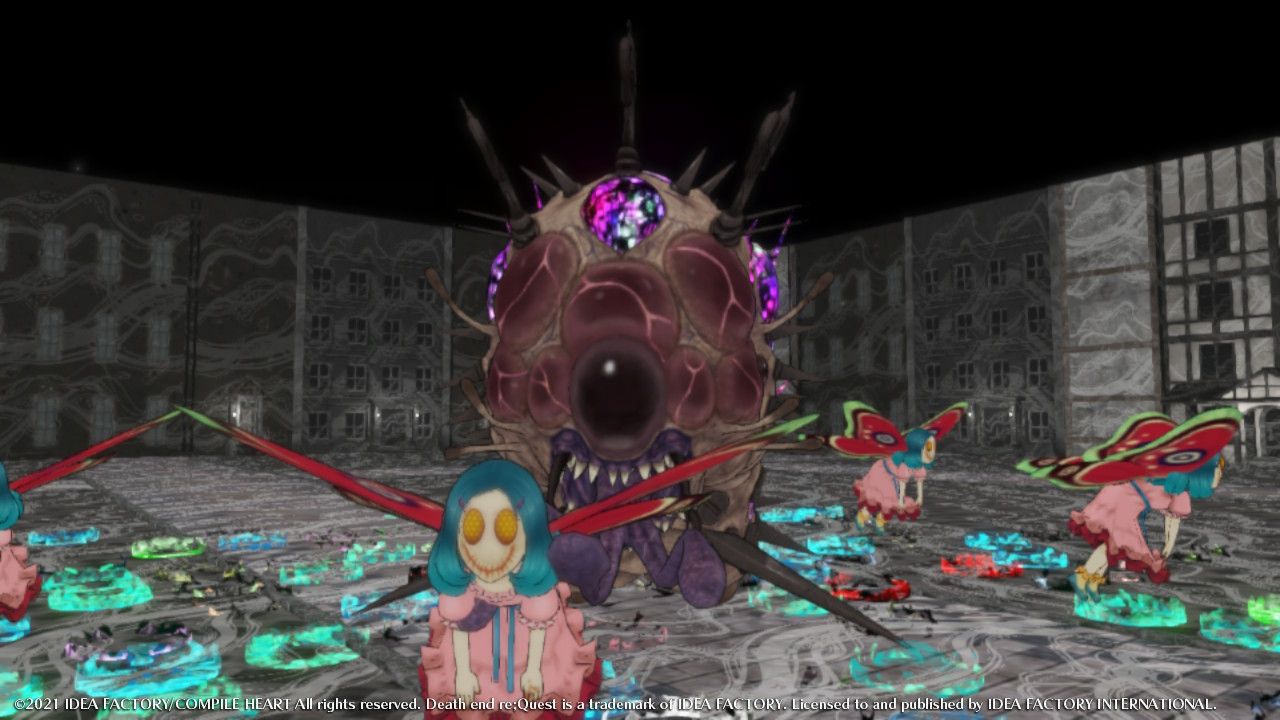 | Stat | Value |
| --- | --- |
| HP | 2600000 |
| ATK | 1250 |
| DEF | 300 |
| MAT | 1250 |
| MDF | 1500 |
| AGI | 450 |
Julietta looks like quite the beast in this fight, and that's because she kind of is. Since you are duking it out with only Mai, it will take a while to get through her substantial health pool, and her attacks can take big chunks out of yours.
Julietta is accompanied by four Blood Flies, and these buggers are going to be a pain to deal with. Because Mai is lacking major defensive buffs like Physilight in her kit, these things will deal surprising amounts of damage and will be your primary target in this fight.
Julietta Attacks
Julietta is not going all out in this fight. Her attacks, whilst damaging, aren't going to be enough to one-shot Mai, and killing her more of a formality after you've murdered her flies – the true enemy.
Julietta – Preparing For Battle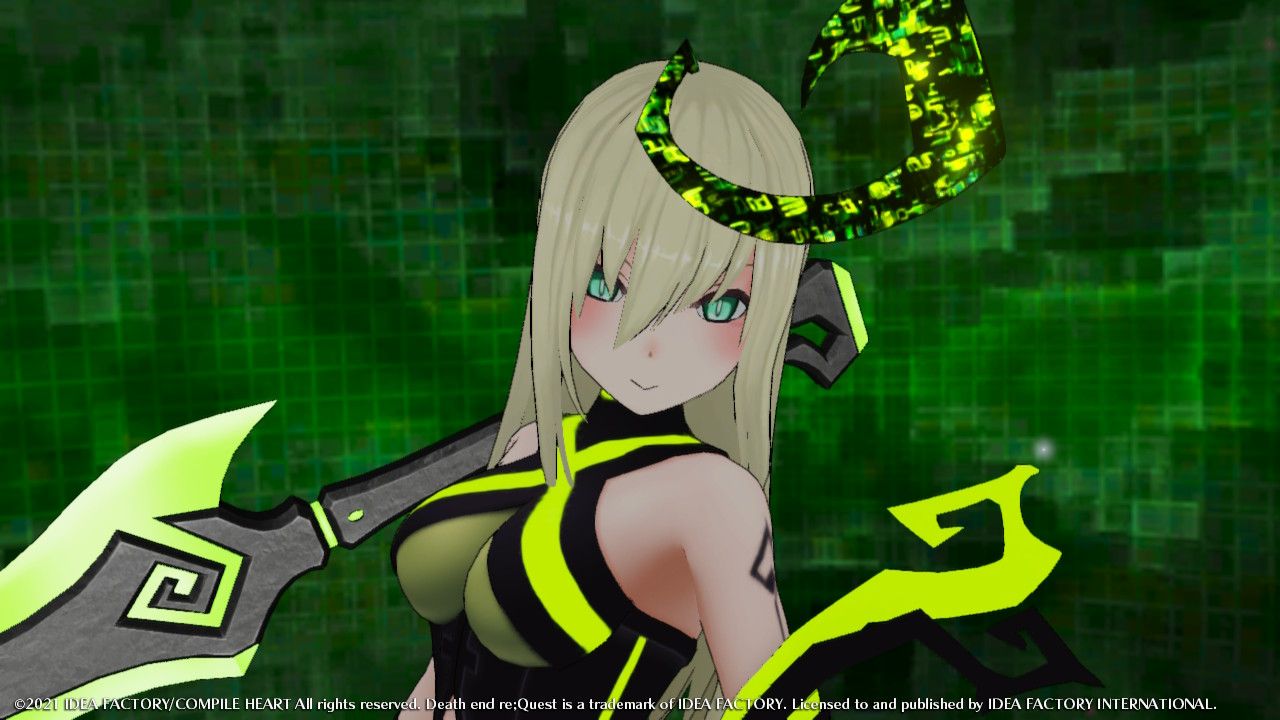 Corruption
As is always the case, keeping your Corruption high is pivotal to success. Thankfully, Julietta's flies are more than happy to crank up your Corruption and put you into Glitch mode from turn one. From here, Julietta's attacks should keep you in this form indefinitely.
Equipment
You will want to give Mai the very best equipment, as she is going solo. Because Julietta is less resistant to ATK, pump this stat as high as you can. Don't forget to look after your defensive stats, however.
Skills
Using your strongest ATK-based Star attacks are a must in this fight. Be prepared to swap to MAT-based attacks when dealing with the Blood Flies, however, as they have high physical evasion.
Using Aparable Marre, Studbull, and Prieapara, as well as powerful healing spells, will help keep Mai buffed and healthy.
Julietta – Battle Strategy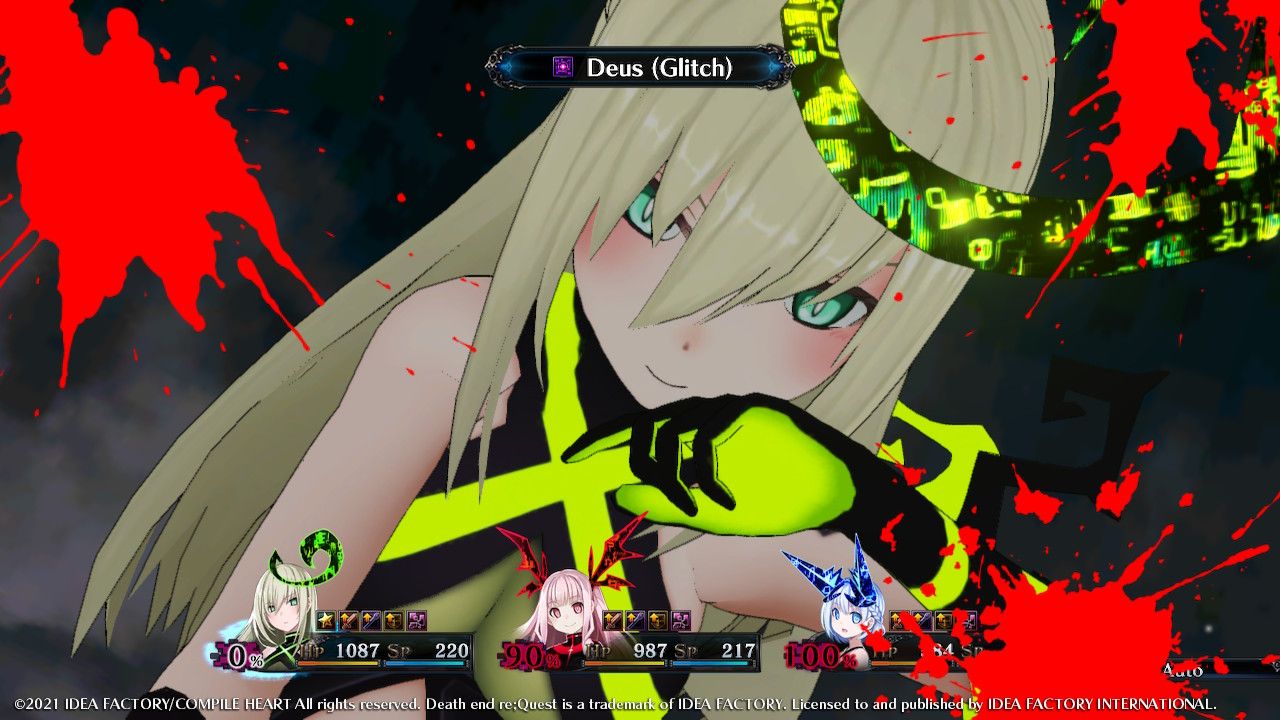 The Blood Flies will likely activate first, which will put Mai into Glitch immediately. From here, heal up, debuff, and buff as your first turn. Once your second turn rolls around, keep your health high and take out the Blood Flies.
Once the flies are down, turn your attention to Julietta and bounce her off the wall repeatedly. Julietta isn't going all out during this route, so once the flies are gone, this fight should be over without much hassle.
True Ending Route
Julietta's Stats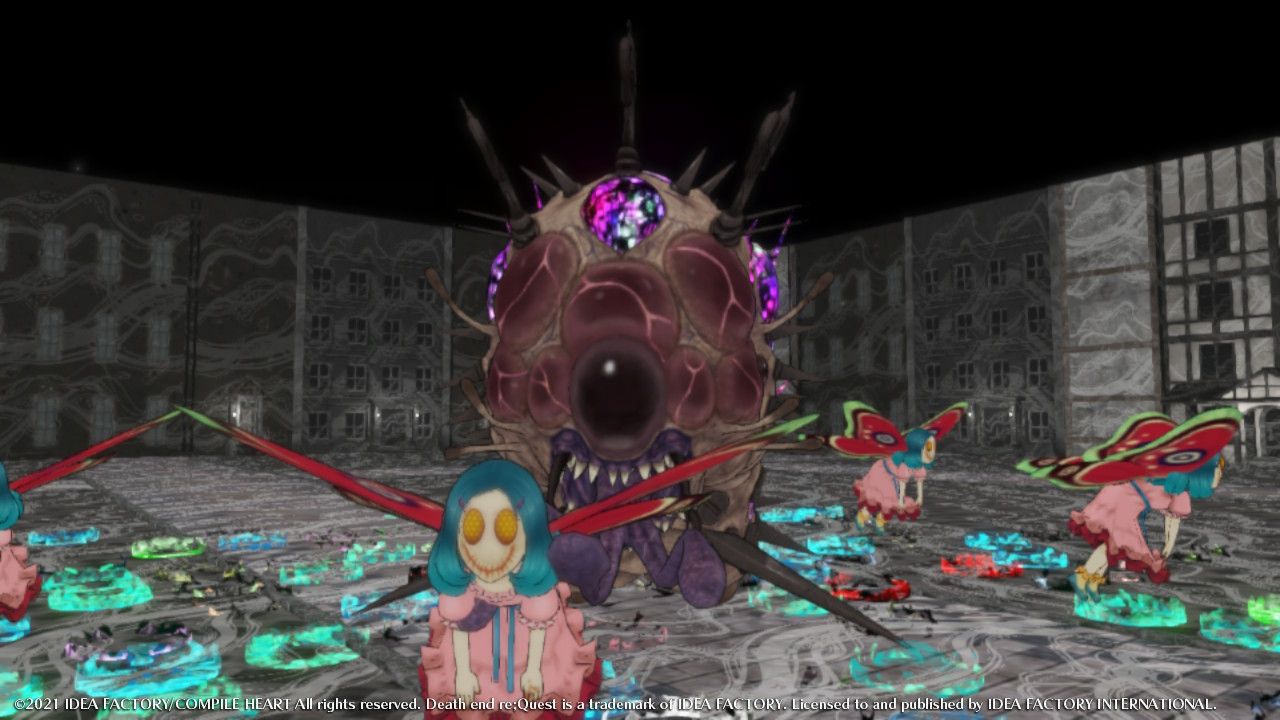 | Stat | Value |
| --- | --- |
| HP | 2600000 |
| ATK | 1250 |
| DEF | 300 |
| MAT | 1250 |
| DEF | 1500 |
| AGI | 450 |
Julietta is no slouch. Her stats are some of the highest in the game, but she isn't going all out here. She can still slap you around in this form, and if she does, she might kill a character if you aren't prepared. Because Julietta has such a low DEF stat, you want to target her with ATK-based skills as much as possible.
Julietta is also accompanied by four Blood Flies which are fast-moving annoyances with incredibly high physical evasion. These can be a pain to deal with, but can also be used to your advantage.
Julietta Attacks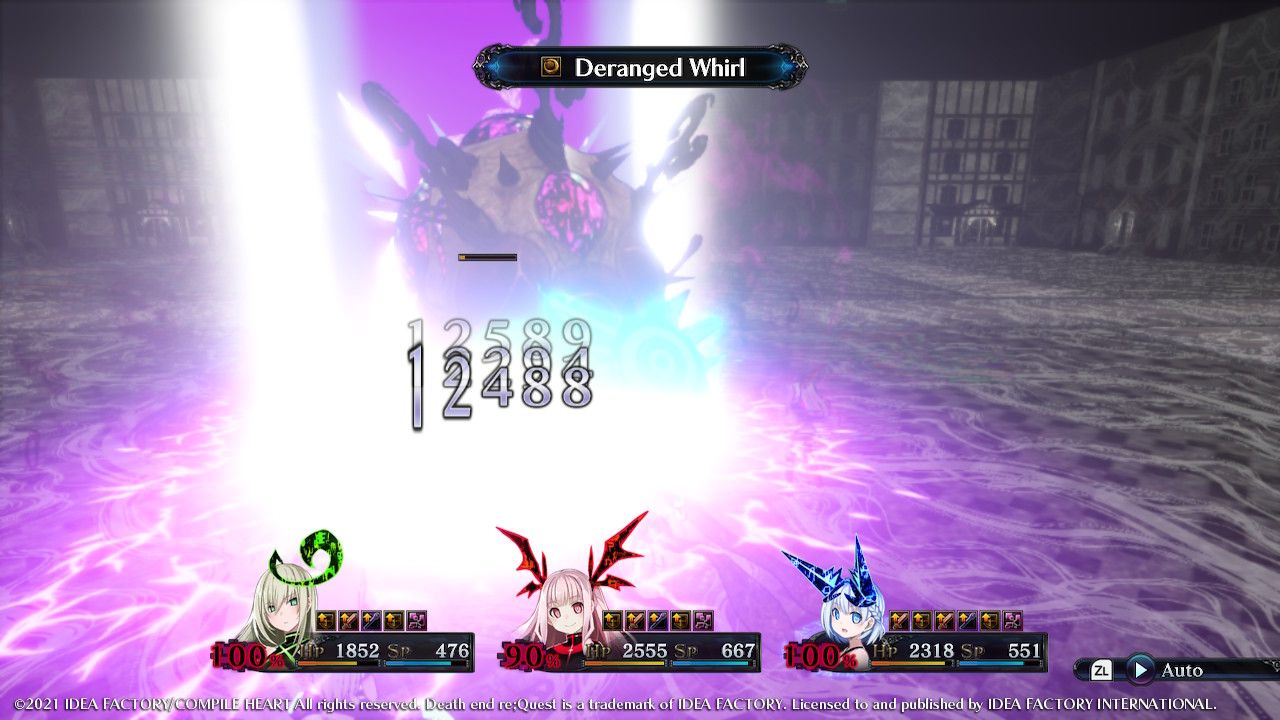 When the fight begins, the Blood Flies are the real threat. They activate first and they can deal quite a bit of damage if they gang up against one character. This is fine, however, and providing you can survive their initial assault, you can completely ignore them.
Julietta packs enough punch to kill an unbuffed party member, but once you have your buffs applied, she will struggle to do anything of note. The one exception to this is Annihilation. This skill ignores your DEF and MDF, which results in catastrophic damage.
On top of that, Julietta can buff herself with Physical Attack Counter, which forces you to target her significantly higher MDF when attacking. Valley Fresh can remove it, but it will also strip your party of all their buffs.
Julietta – Preparing For Battle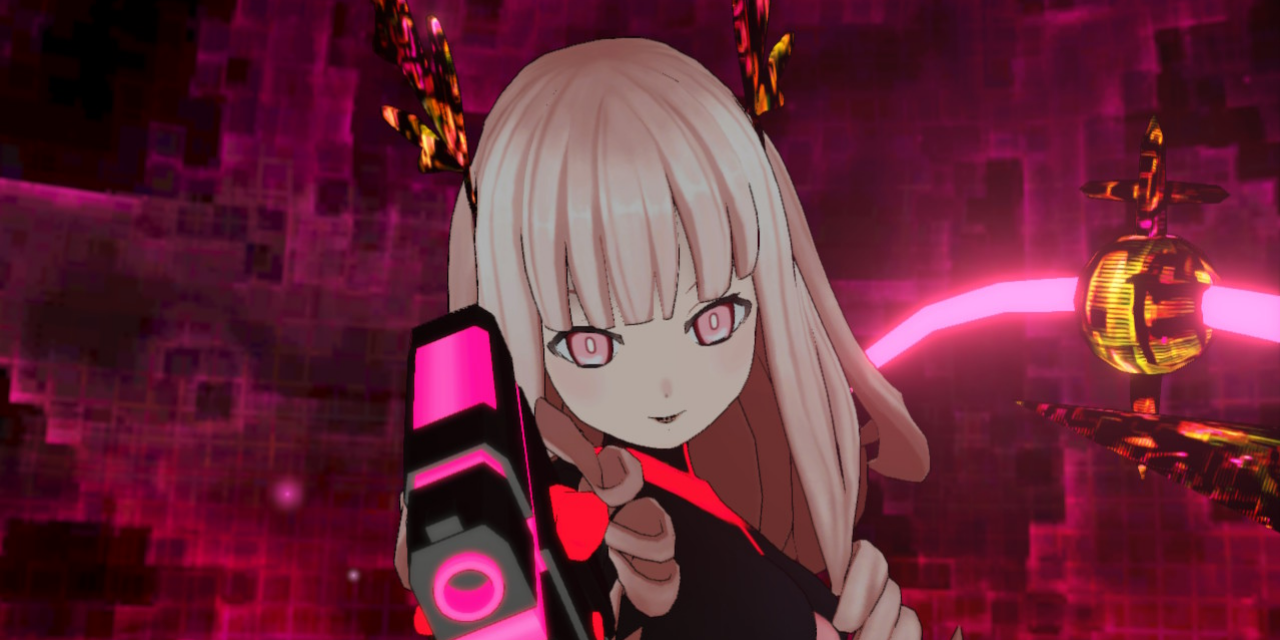 Corruption
The battlefield is covered in Bugs, some of which will instantly transform you into your Glitch Form. The value of these Bugs cannot be overstated. Under no circumstances should you knock an enemy into one of these Bugs. Avoid Super Knockbacks, and focus on smaller pushes into walls.
Being in Glitch Form will grant you plenty of bonus stats that should make this phase much easier. To farm Corruption, keep the Blood Flies so they attack your party for a free top-up.
Equipment
As always, you want to be equipped with the best gear money can buy. Since Julietta is lacking DEF stats, pushing for ATK builds is advised. Don't neglect your DEF and MDF, however. You need to survive the Blood Flies turn one.
Skills
Buffs and Debuffs go a long way in this fight. Mass DEF debuffs like Aparabale Marre are great, whilst Physilight is 100 percent a must-have buff. Outside of this, Trally skills and Bull skills are fantastic for pushing your damage to the next level.
Julietta Battle Strategy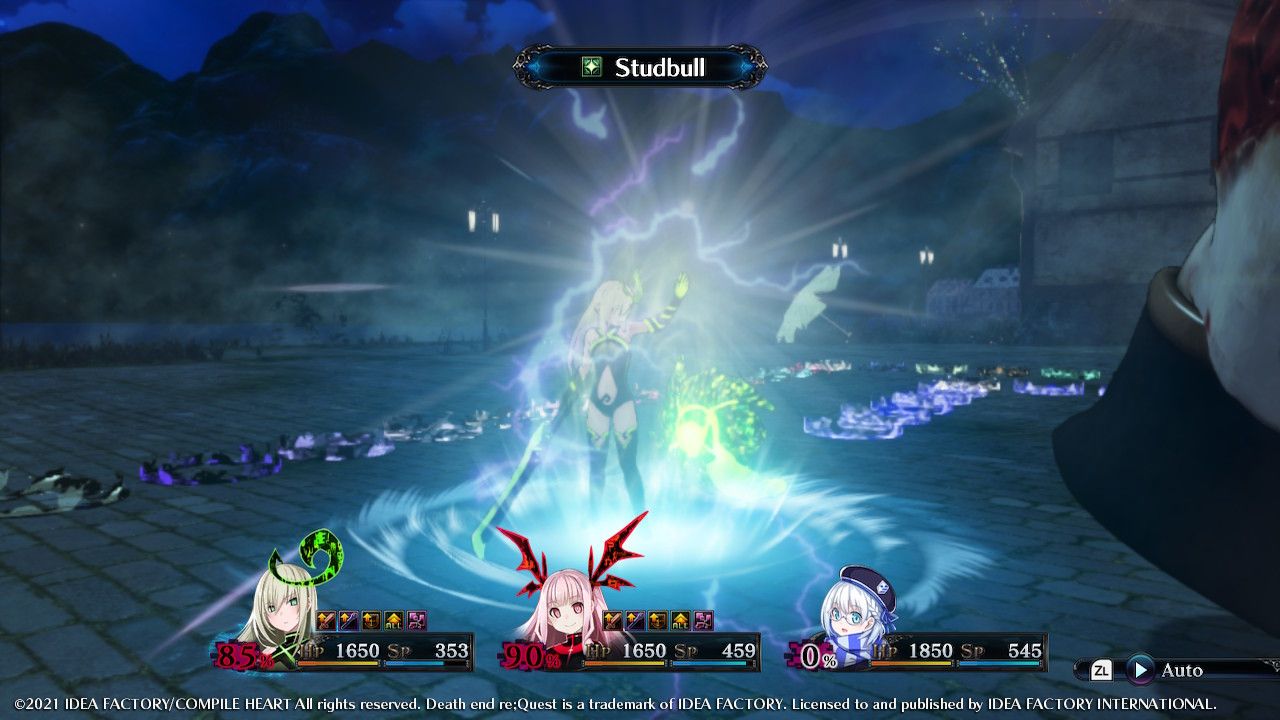 Assuming you have survived the Blood Flies, you should be free to move back and wait. This will lure Julietta away from the Bugs, and towards a wall for free damage. Whilst you wait, cast Physilight and enter Glitch Mode. You will want to stay in this form for as long as possible. Use Mai to buff your Defense too, if you are concerned about damage.
Once Julietta has made her way towards you, start smacking her into the wall using powerful Star-based skills. Make sure you are using physical attacks to maximize damage. If Julietta uses her counter, then swap to magic-based attacks, or use Valley Fresh – remember, you will have to reapply your buffs if you use Valley Fresh.
Annihilation is the only threat in Julietta's arsenal due to its DEF and MDF piercing. This doesn't pierce through Physilight or Guard, however. If you are finding your team dying to Annihilation, make sure Physilight is active and put Guard into your combos.
Once Julietta is down, you can move on to her final form.
Rogue Julietta's Stats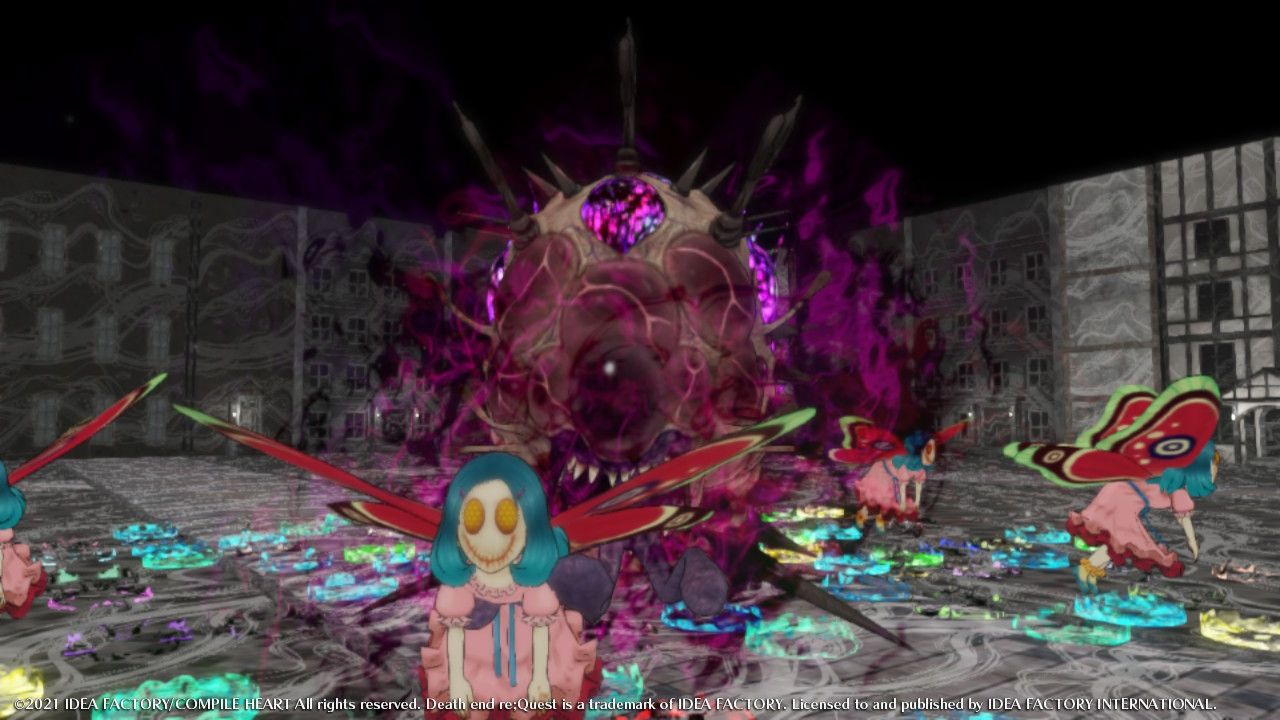 | Stat | Value |
| --- | --- |
| HP | 2600000 |
| ATK | 1250 |
| DEF | 1500 |
| MAT | 1250 |
| MDF | 300 |
| AGI | 450 |
Julietta is mostly the same in terms of stats, with the only changes being her DEF and MDF having a switcheroo. Julietta is also weak to Moon during this phase, not Star. Just because her stats have stayed the same, doesn't mean Julietta in this form hasn't received some buffs – her damage is significantly higher.
Rogue Julietta's Attacks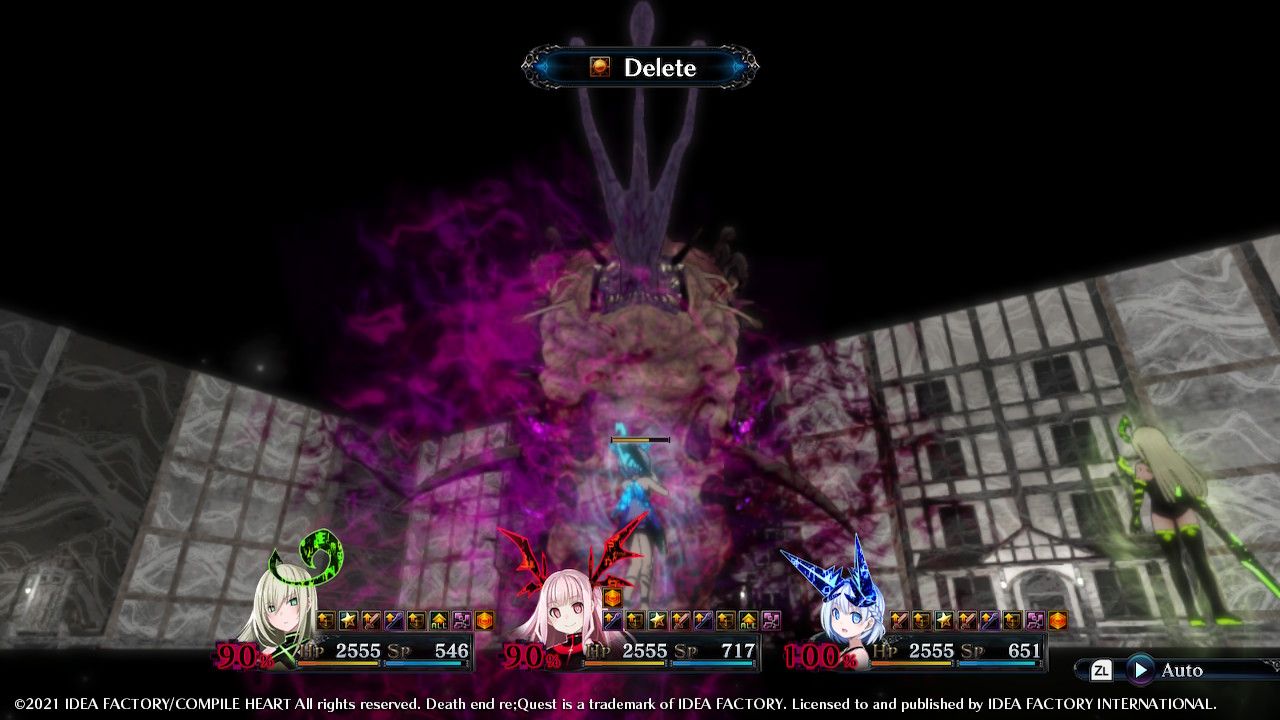 Rogue Julietta has two big changes in her skill pool. Firstly, instead of countering physical, she counters magic. You can deal with this in the same way as her first form – simply change your attack method, or use Valley Fresh.
Annihilation has had a bit of a rework in this fight and has turned into Delete. Delete is very similar to Annihilation, only Rogue Julietta uses it far more often, and the frequency increases based on her remaining health. If your party isn't buffed and guarding when this goes off, they will die.
Like with the first phase, Julietta is accompanied by four Blood Flies. These have not changed and can be used in the same way to farm Corruption during this fight.
Rogue Julietta – Preparing For Battle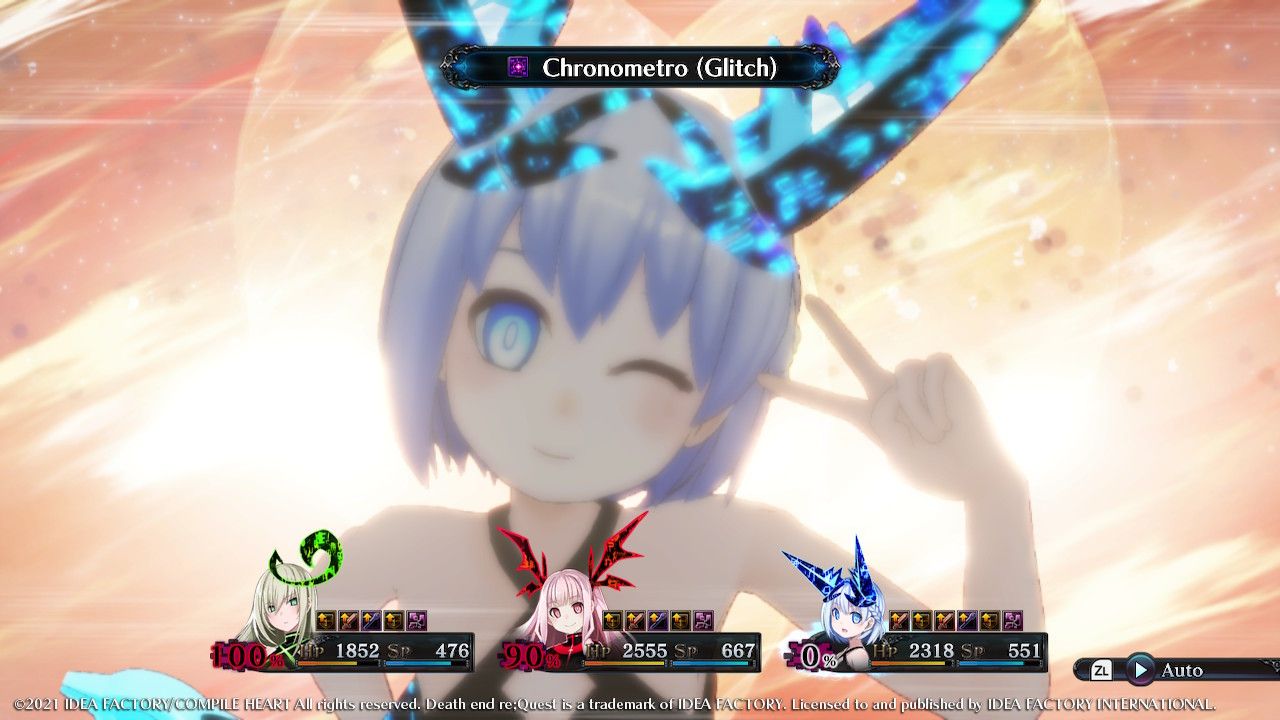 Corruption
Like with the first phase, Corruption needs to be kept high at all times. This will increase your offensive and defensive stats. The best way to farm Corruption is to be hit by Blood Flies. There are plenty of Bugs in the arena too to keep you topped up.
Equipment
Because Rogue Julietta has swapped her DEF and MDF, you will want to stack as much MAT as possible.
Skills
Powerful Moon skills should be your go-to form of attack. This should be supported with Trally and Bull skills, as well as Physilight to maximize your damage and survivability. Remember to use Guard too.
Battle Strategy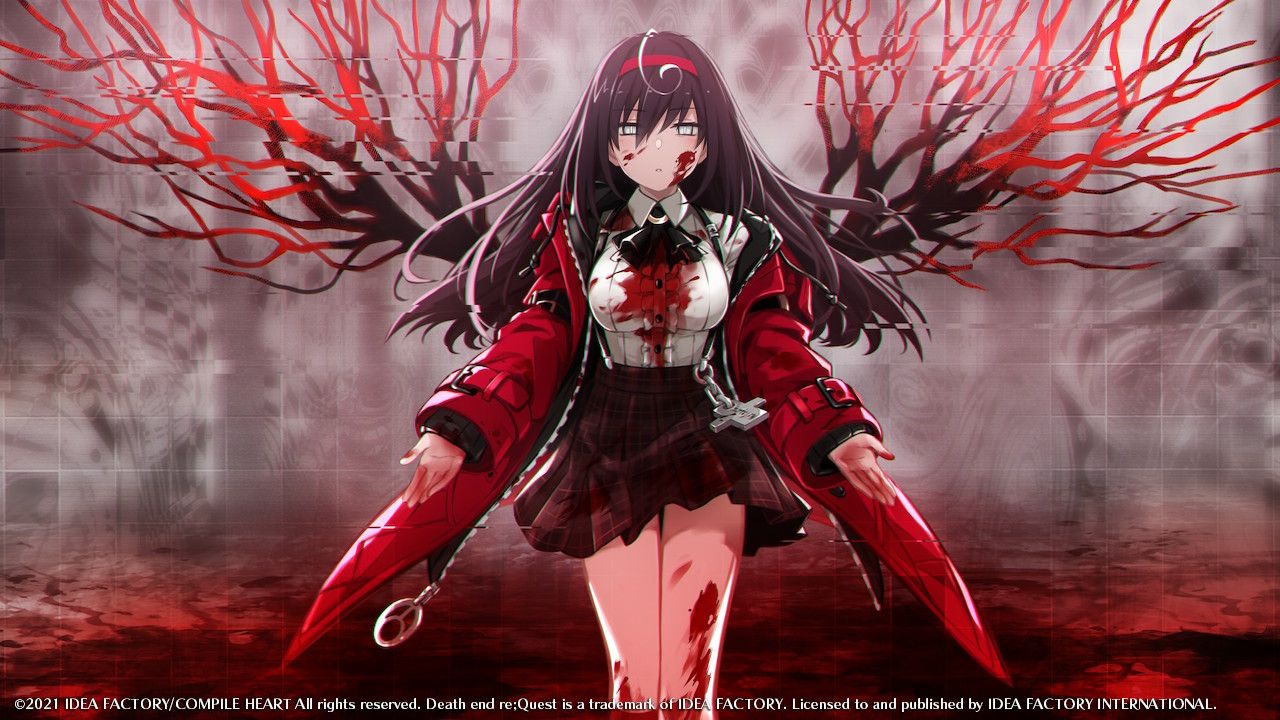 The Strategy mostly stays the same for this fight. Get into Glitch Form, stay in it for as long as possible, and keep yourself buffed. If Rogue Julietta starts to counter, use Valley Fresh and start again.
Keeping Rogue Julietta in a corner will maximize your damage, which is important since you will be forced to use Guard every single turn to stay alive – this limits how much damage you can do.
Once you have ground through Rogue Julietta's health pool, you will have completed the game. Congratulations.
Source: Read Full Article