Though not necessarily an important Demon's Souls character, Patches the Hyena still holds an immense weight in the background as an everlasting FromSoftware cameo. The character of Patches first appeared in Armored Core, except then he was known simply as Patch the Good Luck. In later FromSoft experiences, Patches would become a recurring character, making appearances in the first and third Dark Souls games, referenced in the second under the pseudonym of Pate, as well as even Bloodborne, in which Patches, unfortunately, evolved into a spider.
To be clear, it's not the same character across all titles, but it's hard to ignore their many similarities, not to mention their name. In Bluepoint Games' Demon's Souls Remake, Patches makes his fated return in full 4K HD on the PlayStation 5, all with the same maniacal and slightly helpful quirks to boot.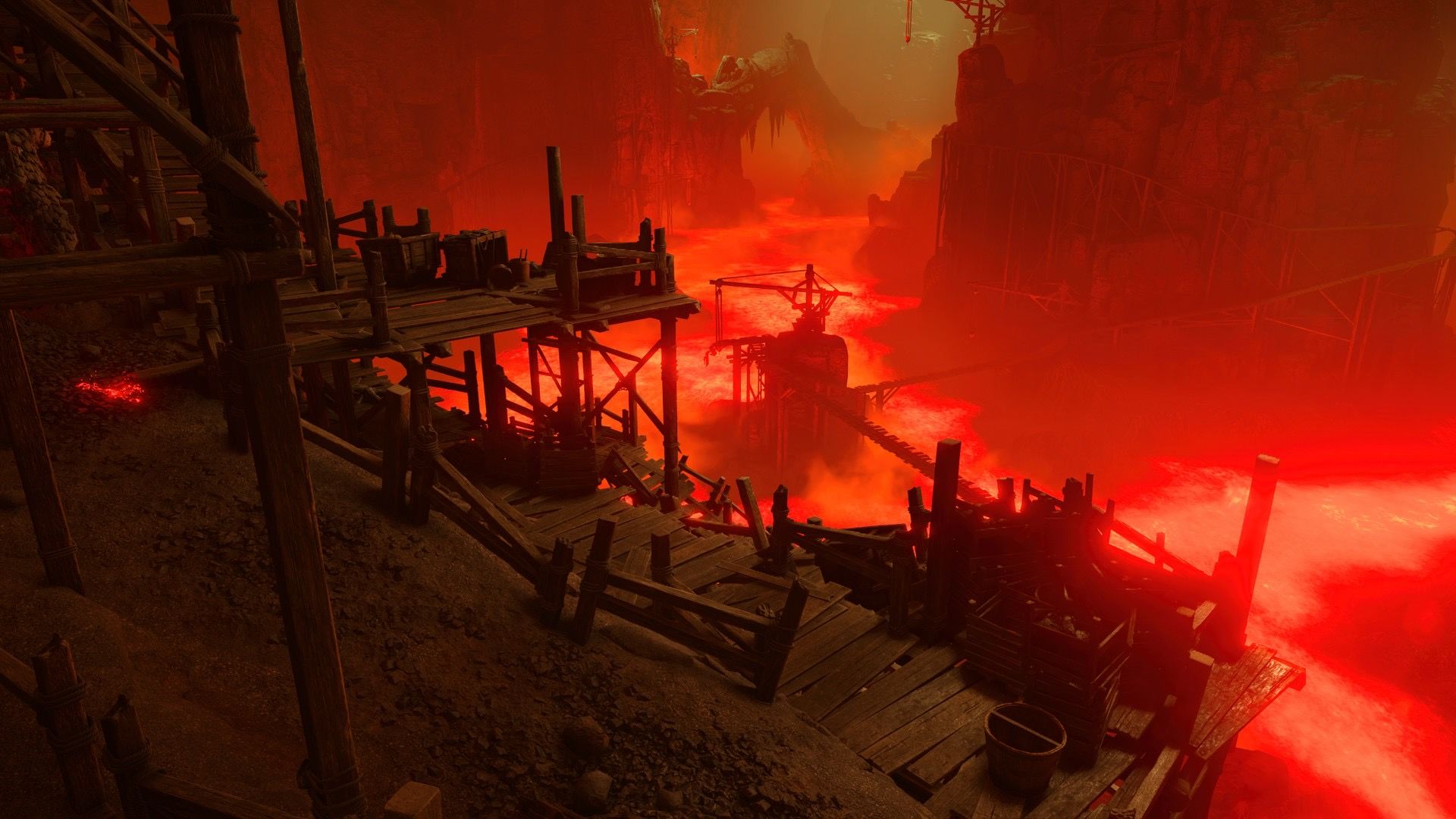 Depending on where players first traverse through the five worlds of Demon's Souls, their initial encounter with Patches will differ dramatically. He appears in Stonefang Tunnel (2-2), in the above-pictured area, directing the slayer of demons to an item under a Large Bearbug, which can be killed for easier access. Afterward, Patches will return to the Nexus and offer the player a variety of goodies in exchange for souls.
Thus, Patches inevitably becomes a valuable asset and merchant, as he will allow players to purchase items like Full Moon Grass, Heavy Arrows, and Archstone Shards, which will all be of great importance throughout their playthrough. He also sells the Fragrant Ring for a whopping 60,000 souls, an item that slowly replenishes MP over time when worn and is immensely useful for non-Royalty players focusing on building a mage character later into the experience.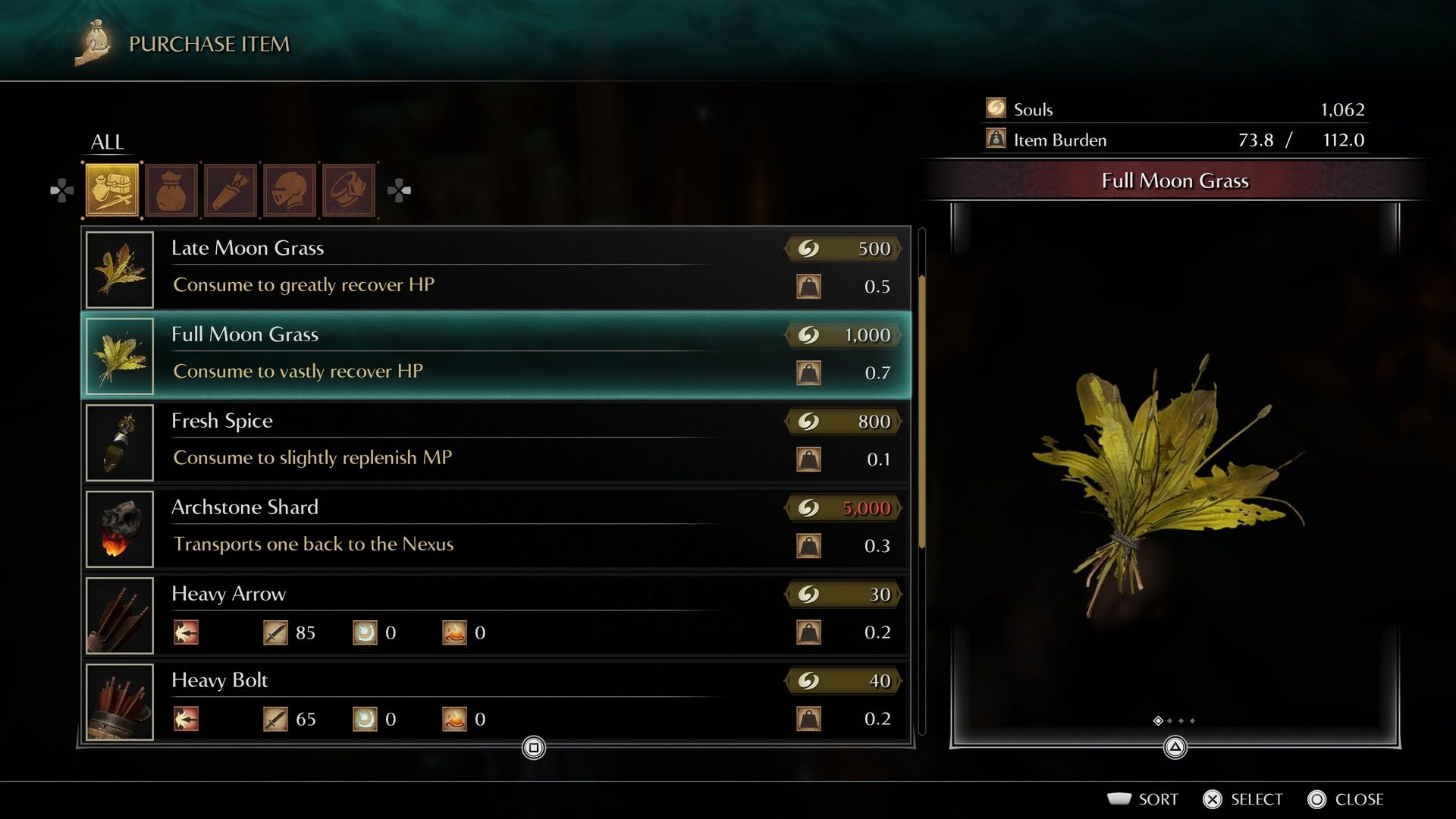 Patches will either return to or be first met by the slayer of demons in The Shrine of Storms (4-2), where he will showcase his darker side by kicking the player into a large, pit home to a Black Phantom and the late Saint Urbain. The latter character is yet another important name that newer players may not be yet acquainted with, as he has one of the many hidden plotlines in Demon's Souls. Simply kill the Black Phantom, escape through the stairway, and return to Patches, who will then gift you the Ring of Gash Resistance for his cruelty.
It's probably best not to kill him – unless, of course, you want to teach him a valuable lesson. No matter what, you'll be rewarded with the aptly-coined Umbasa bronze trophy for freeing Urbain from his confinement and the saint will also return to the Nexus with some powerful Miracles for sale. Plus, if you have Pure White World Tendency in The Shrine of Storms, the pit Patches pushes you into is where you will find the legendary Magic Sword Makoto, which can be gifted to Satsuki for the Worthy of the Sword silver trophy.
So, is Patches a good guy? Not really, but he has a certain usefulness and is not to be ignored, especially in the late-game when players are desperate for Moon Grass. Now the only question that remains is how Patches will make his inevitable appearance in Elden Ring.
NEXT: The 5 Best Things About Demon's Souls PS5 (& The 5 Worst)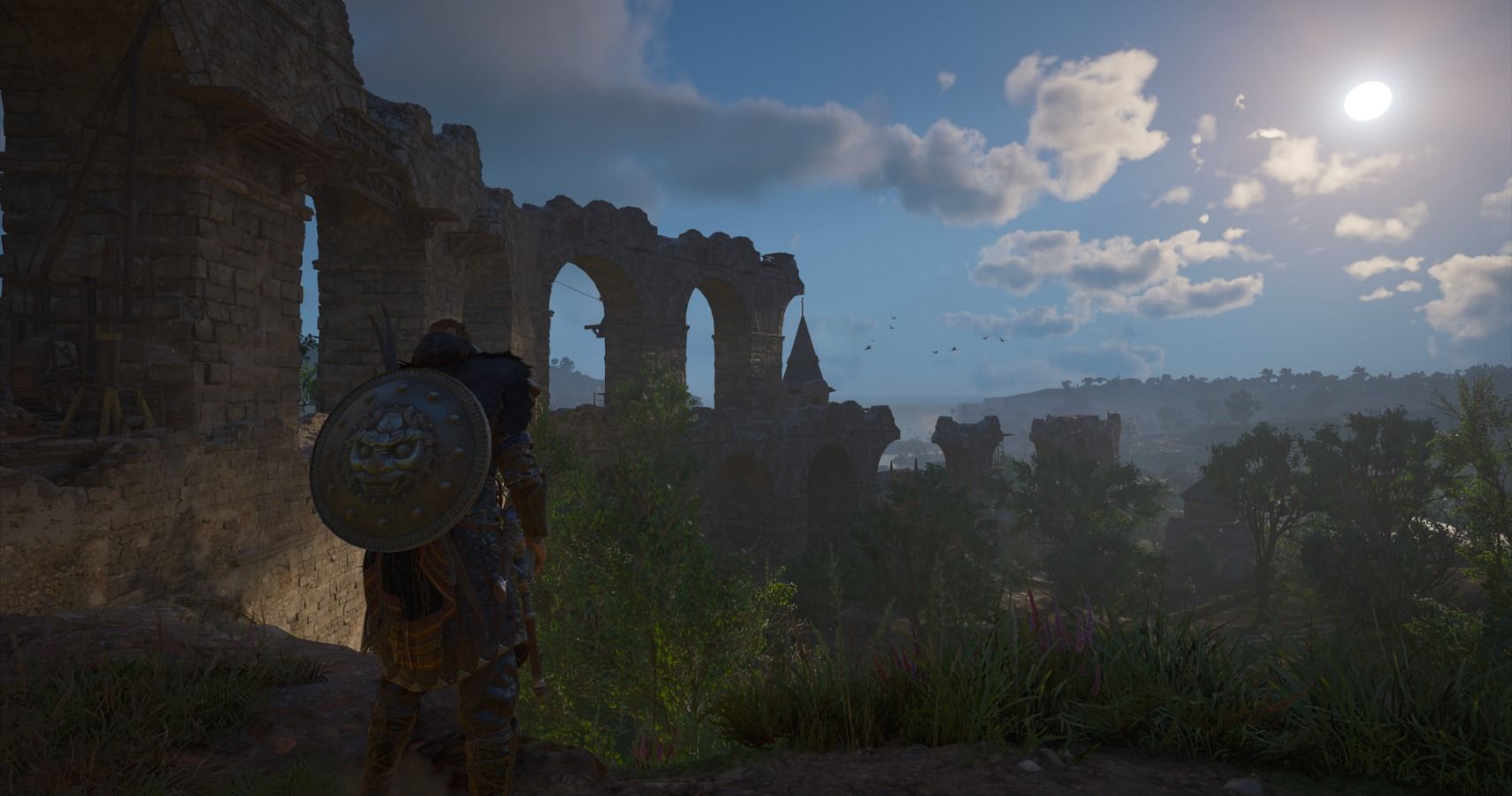 A horror connoisseur, RPG adventurer, open-world fanatic, and part-time battle royaler. When not hoonting terrors in Bloodborne, he's pouring over any and all books he can get his hands on.
Source: Read Full Article