Bungie is celebrating 30 years on this Earth with a 30th-anniversary celebration in Destiny 2. For the next several months, players will have access to the brand new Grasp of Avarice dungeon, the new Dares of Eternity 6-player matchmade activity, new weapon and armor ornaments, and weekly gifts of Bright Dust.
Much of the new content celebrates Bungie's past games, such as Oni, Myth, and Marathon. There was some concern that Bungie's biggest game franchise other than Destiny wouldn't make it into the 30th Anniversary Pack, but Guardians were pleasantly surprised when the trailer dropped yesterday revealing some slightly modified Halo weapons.
Destiny's 30th Anniversary Pack features the M6 Magnum pistol, the Battle Rifle, the Focus Rifle, and even Halo's Energy Sword. None of them look exactly as they appear in the Halo series (the Energy Sword has been broken in half so it's actually two swords), but they look close enough that the reference is clear. The Battle Rifle even has a name that mentions the BXR melee fire, a button combination made famous in Halo 2 for killing opponents instantly in multiplayer.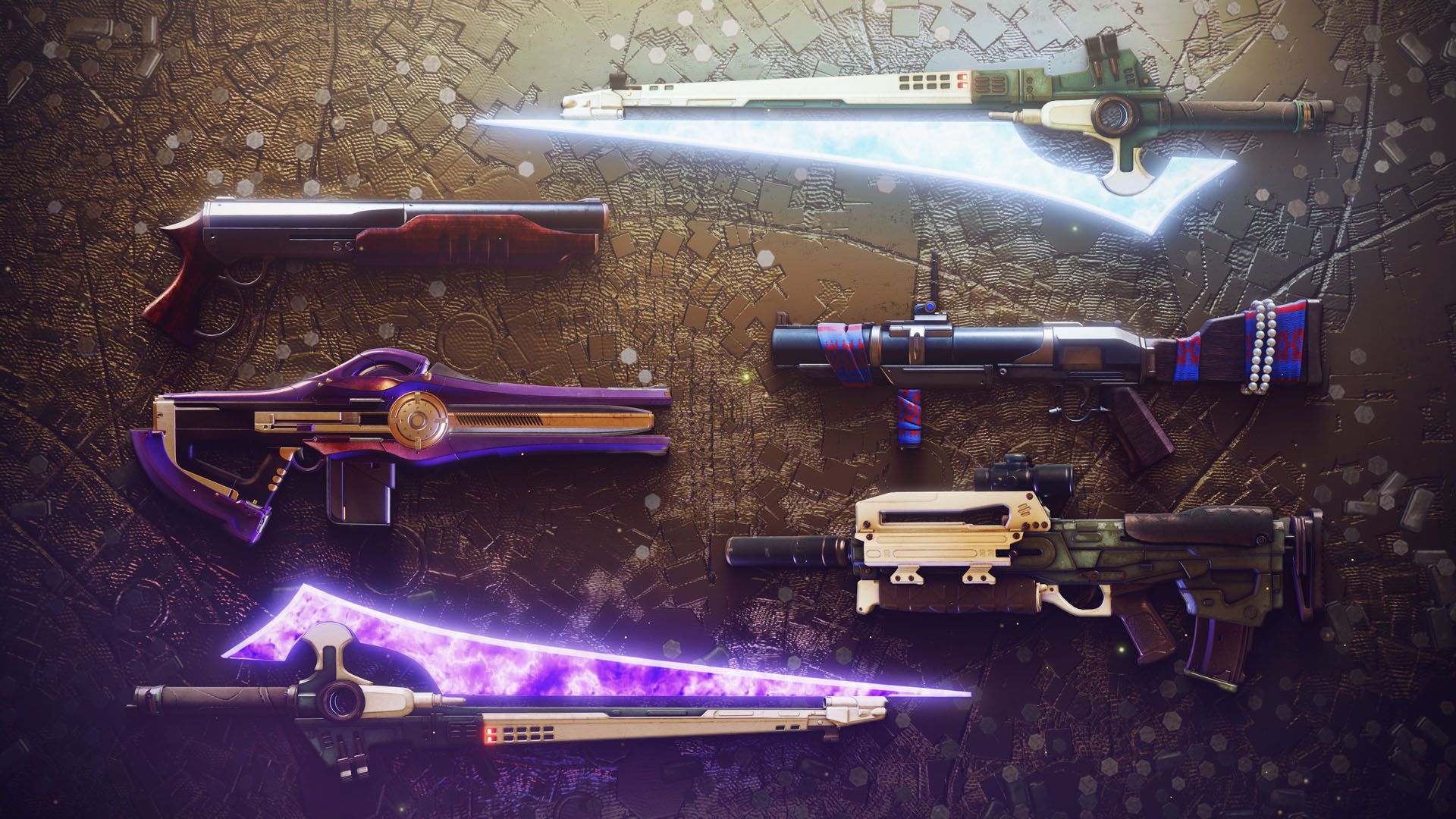 Of course, Halo isn't the only game represented in Destiny 2's new weapons. The Myth Claymore can be found in the new Grasp of Avarice dungeon, while the Wasteland M5 is a reference to Marathon. Pardon Our Dust is modeled after the M79 Grenade Launcher found in Pathways into Darkness, a very early adventure game from Bungie, while several armor ornaments feature aspects of Oni, Gnop, and of course, Halo.
The new content didn't just bring guns from other games. Several Destiny 1 weapons have been reborn in Destiny 2, including the Eyasluna Hand Cannon, the 1000 Yard Stare Sniper Rifle, and the Matador 64 Shotgun. There's also the Gjallarhorn Rocket Launcher, an Exotic weapon of some renown for basically ruining the Destiny 1 meta for an entire season.
Destiny 2's 30th Anniversary Pack is available for purchase now, but everyone can take part in the free Dares of Eternity activity regardless of whether or not they've purchased the Anniversary Pack.
Source: Read Full Article