Quick Links
Second Chance – Titan Gauntlets
Caliban's Hand – Hunter Gauntlets
Rain Of Fire – Warlock Leg Armor
Phantasmal Shell – Ghost Shell
Horus Shell – Ghost Shell
Destiny 2's seventeenth season is finally upon us with Season of the Haunted, introducing Solar 3.0, many new activities to partake in, and several new Exotics to earn. Whether you're focusing on leveling for future content, obtaining every Exotic, or want to experience the newly added story beats, Season of the Haunted has something to offer for everyone.
Furthermore, several weapons are now eligible to be crafted via the Deepsight Crafting System brought in with The Witch Queen expansion. While there aren't many new Exotics overall in terms of weapons or armor, what's here are excellent pieces of equipment that are worth seeking out.
Trespasser – Sidearm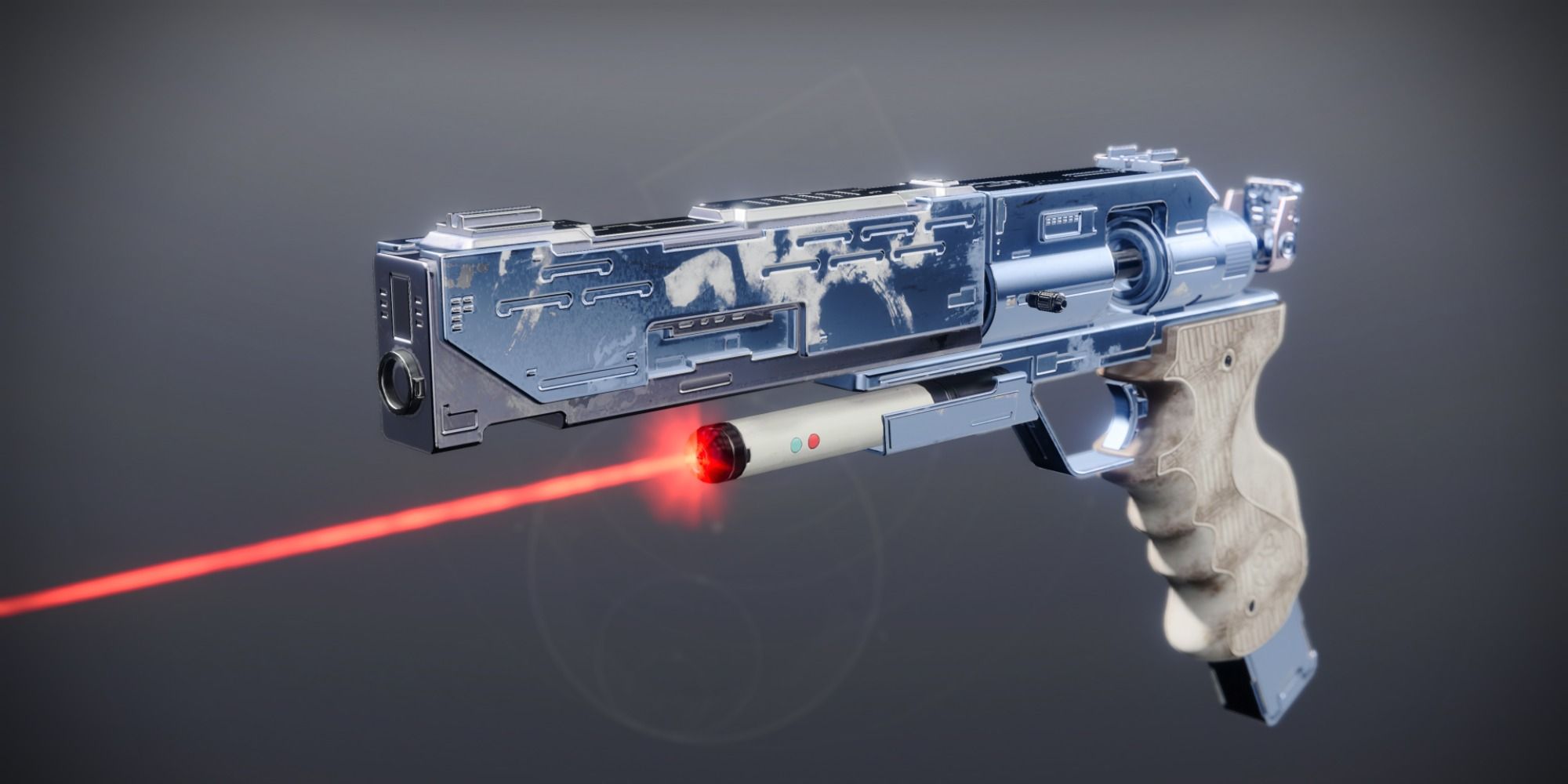 Veterans of the series will recognize the Trespasser from the final expansion of the original Destiny. However, in Destiny 2, the Trespasser has an entirely new perk that allows it to fire off bursts of Arc-charged rounds if they reload immediately after getting a kill. Furthermore, the Trespasser is part of the Season Pass and is automatically given to Premium Members of the Pass.
Premium Season Pass: Instantly Obtained
Free Season Pass: Obtained when reaching Level 35 in the Free Tier
Note: Head here to learn how to obtain the Trespasser's Exotic Catalyst!
One False Step – Trespasser Ornament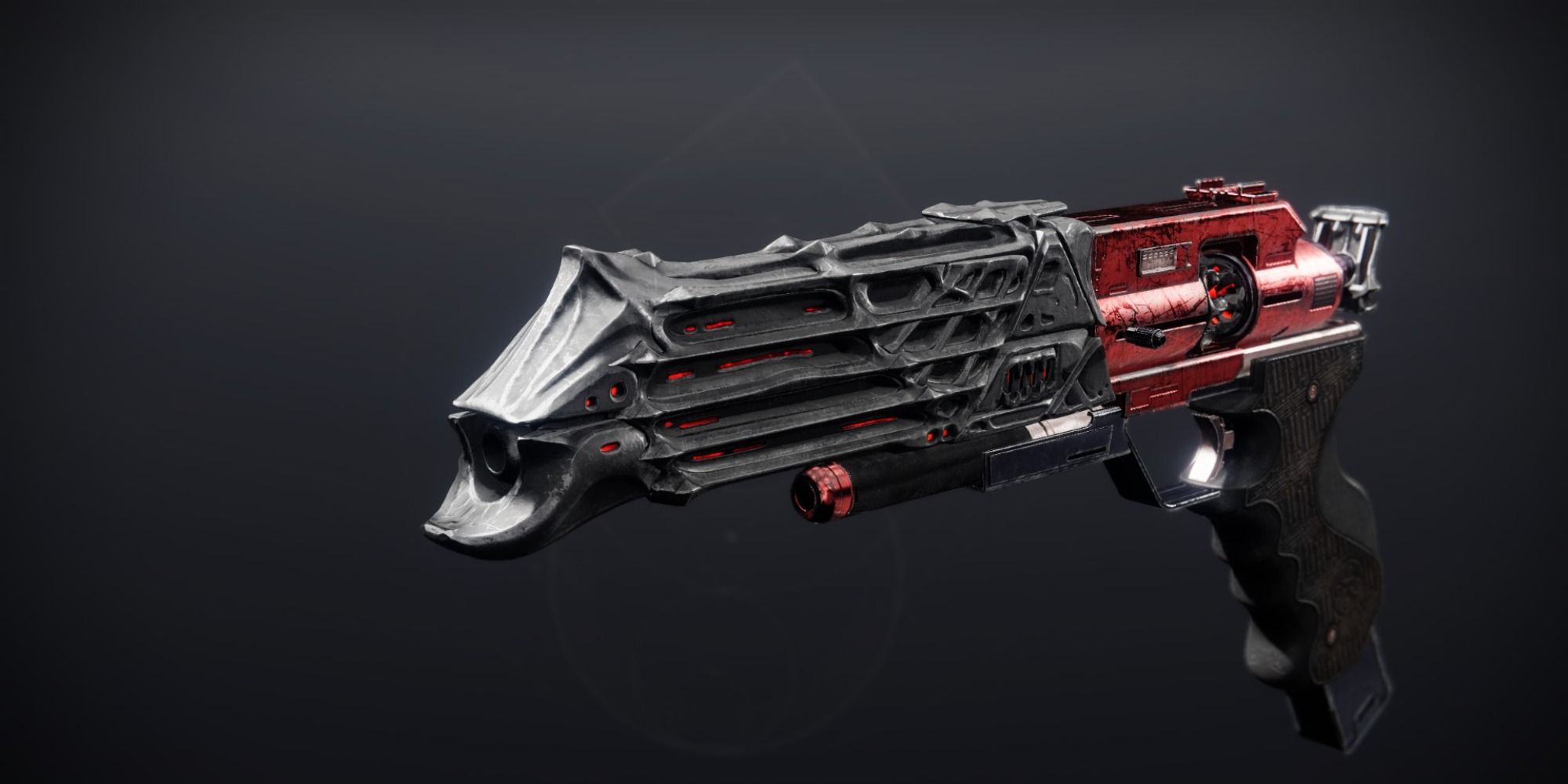 The One False Step is an Exotic Weapon Ornament for the Trespasser and is rewarded to Premium Season Pass players who achieve Level 100.
Heartshadow – Sword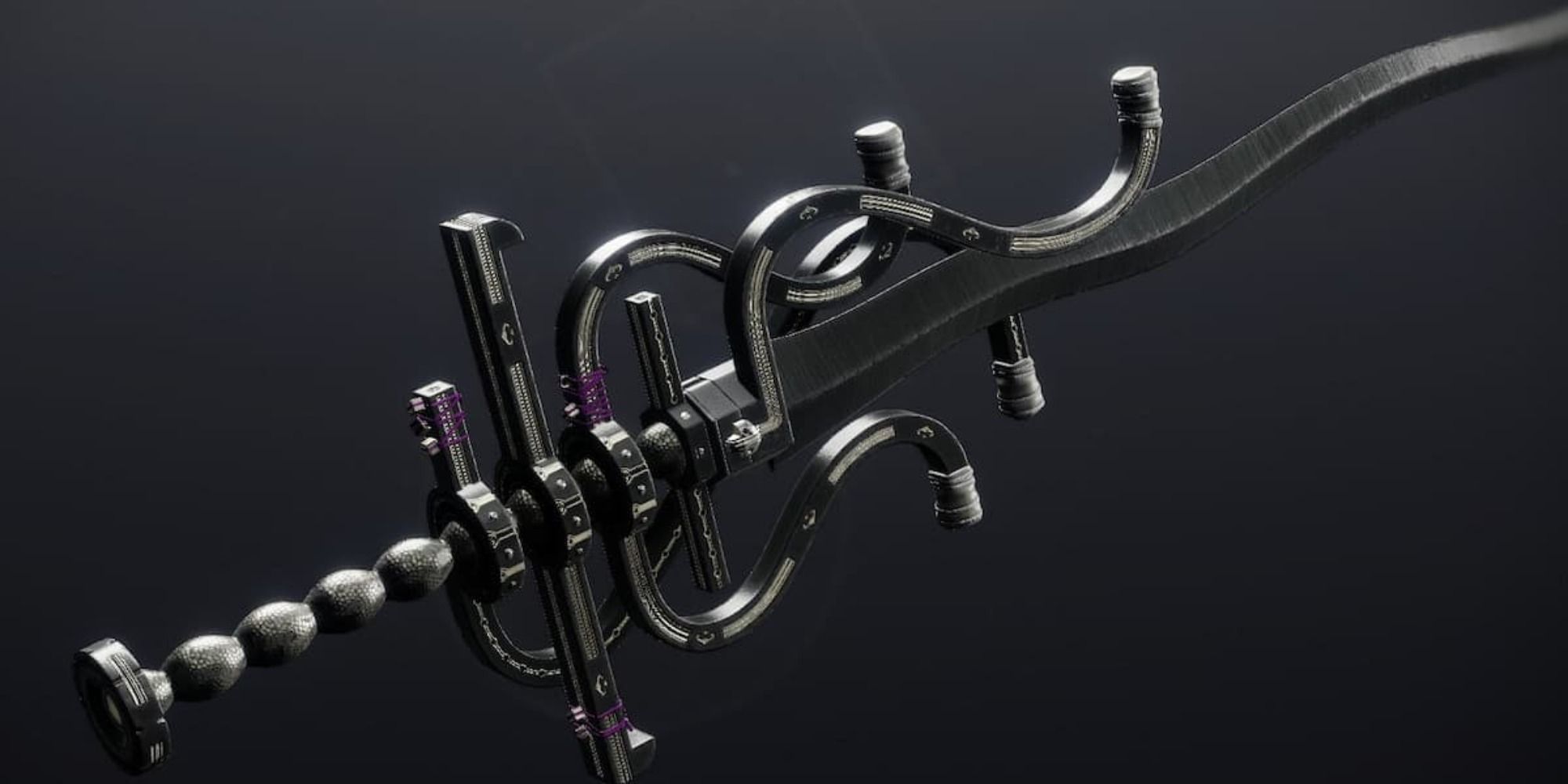 The Heartshadow is an Exotic Sword in Destiny 2 and a random drop reward for finishing the final encounter of the new Duality Dungeon found in Season of the Haunted. If you have full Sword energy, landing a heavy attack will turn you invisible. On top of that, the Heartshadow's Void Projectiles will explode on impact.
Random drop from the final encounter of Duality Dungeon
Soulbright – Heartshadow Ornament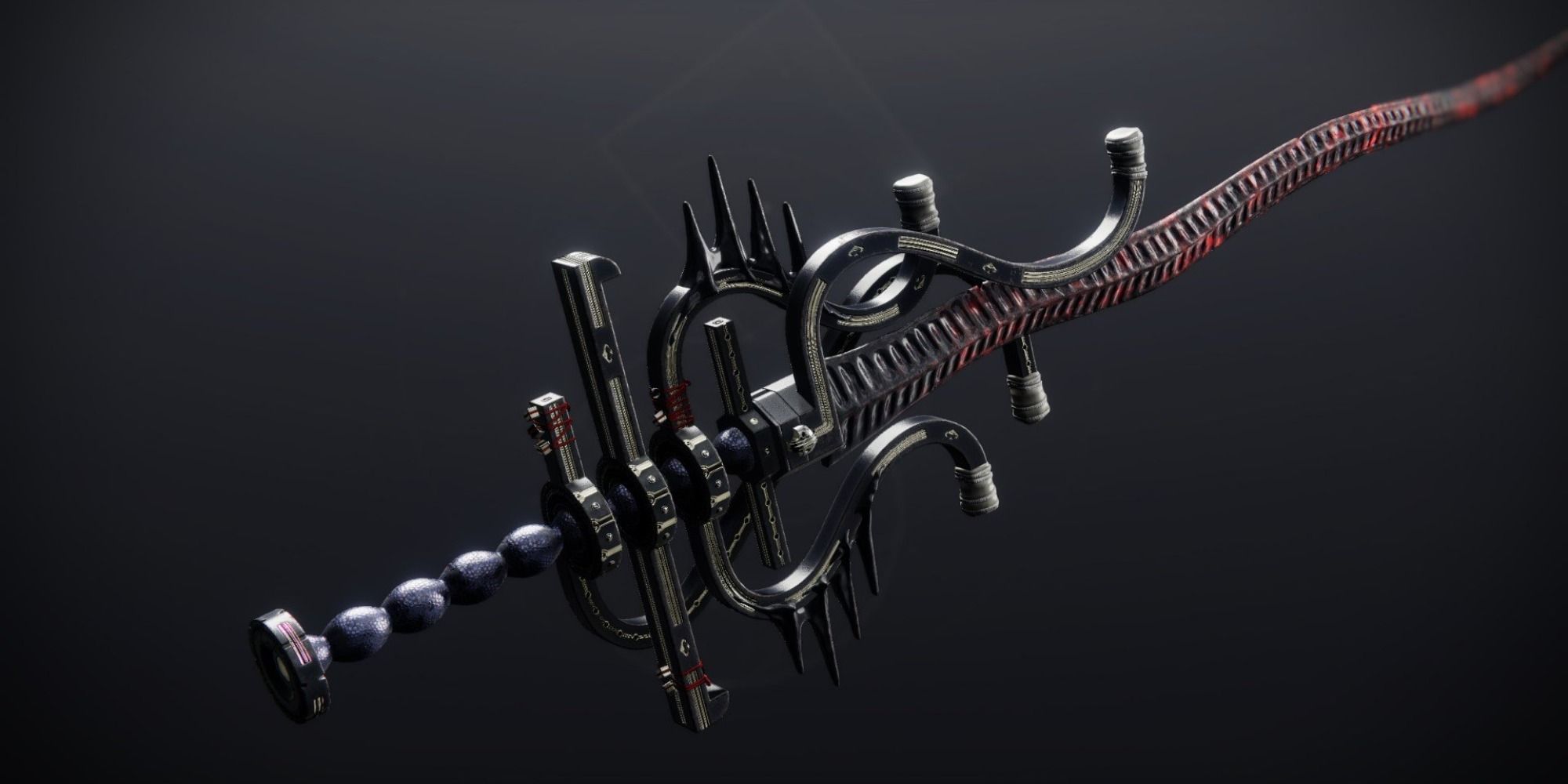 The Soulbright is an Exotic Sword Ornament found in the Eververse Shop for the Heartshadow. The Soulbright Ornament costs 700 Silver.
Second Chance – Titan Gauntlets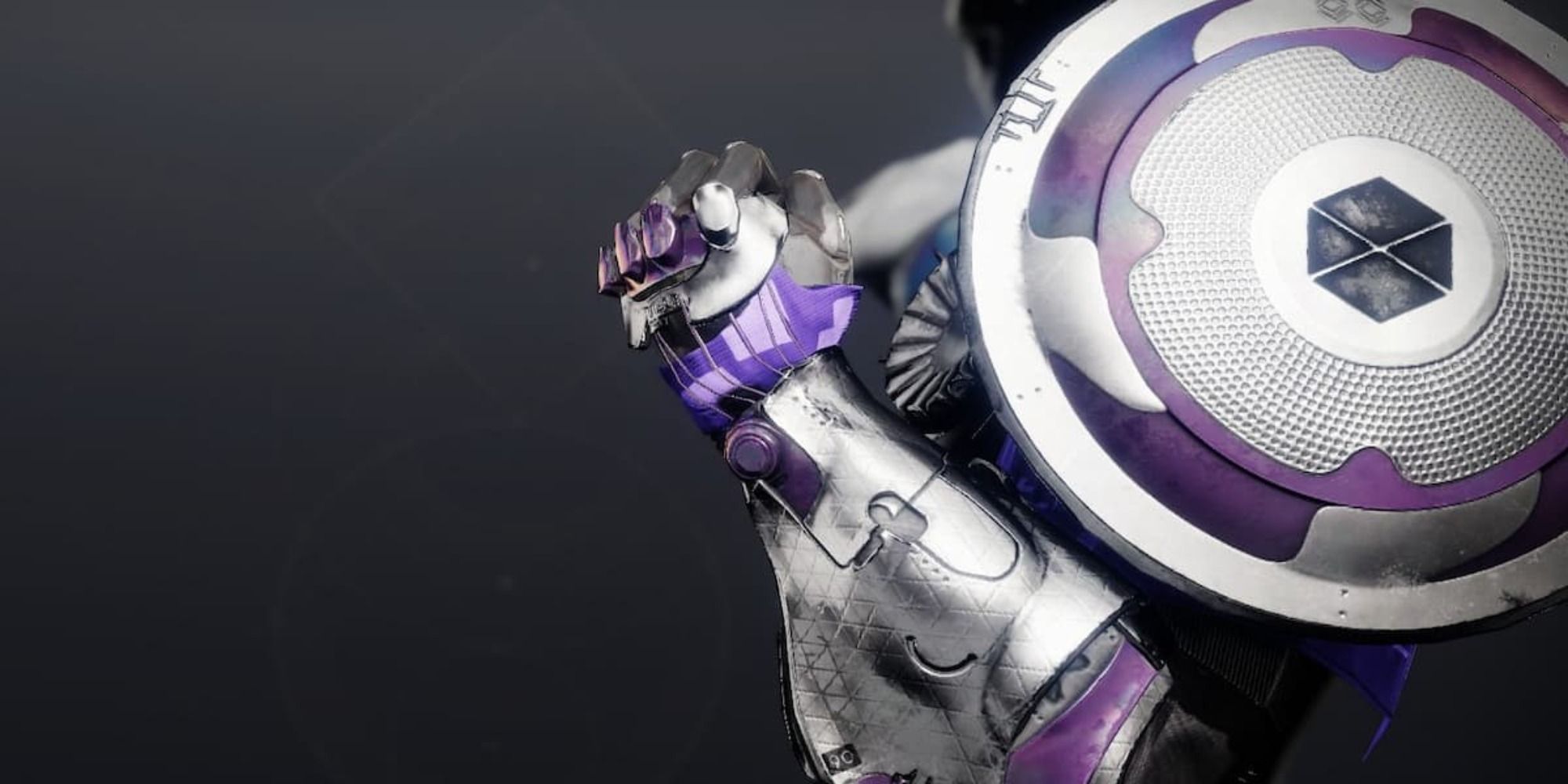 The Second Chance is Exotic Titan Gauntlets that randomly drop upon completing Legend or Master Lost Sectors by yourself. These Lost Sectors are constantly on a rotation, so we recommend looking into which region the Lost Sectors are currently in instead of randomly searching for them. Legend Lost Sectors have a rarer chance at dropping the Second Chance, with the Master Lost Sectors giving you the best opportunity. Furthermore, Second Chance will grant you an additional Shield Throw that will temporarily stun Barrier Champions.
Randomly dropped from Legend or Master Lost Sectors.

Legend Lost Sectors have a lower drop rate than Master Lost Sectors
Lost Sector must be completed by yourself.

Caliban's Hand – Hunter Gauntlets

Like the Second Chance, Caliban's Hand are Exotic Hunter Gauntlets randomly rewarded for carrying out Legend or Master Lost Sectors. These Lost Sectors are consistently rotating, so look into which region is currently hosting them before farming for the Caliban's Hand. Additionally, Legend Lost Sectors have the lowest chance of dropping Caliban's Hand, and the Master Lost Sectors have a greater chance. Caliban's Hand turns your Proximity Knife into a Solar Bomb when hitting enemies directly with it. Furthermore, if you don't land a direct hit, your Melee Regeneration will be increased until it detonates.

Randomly dropped from Legend or Master Lost Sectors.

Legend Lost Sectors have a lower drop rate than Master Lost Sectors.
Lost Sector must be completed by yourself.

Rain Of Fire – Warlock Leg Armor

This Exotic Warlock Leg Armor, Rain of Fire, is obtained via the same means as the past two entries by completing Legend or Master Lost Sectors. Rain of Fire is randomly dropped by completing these Lost Sectors solo. The Legend Lost Sectors have a slimmer chance of granting you the Rain of Fire, making the Master Lost Sectors your best option. Rain of Fire will automatically replenish your ammo when successfully dodging in the air, increase the effectiveness of Fusion Rifles and Linear Fusion Rifles when you're in midair, and make you Radiant if you land Final Blows with those weapon types.

Randomly dropped from Legend or Master Lost Sectors.

Legend Lost Sectors have a lower drop rate than Master Lost Sectors.
Lost Sector must be completed by yourself.

Pale Steed – Sparrow

The Pale Steed is an Exotic Sparrow that's part of Season of the Haunted's Premium Season Pass and is obtained when achieving Level 30.

Phantasmal Shell – Ghost Shell

The Phantasmal Shell is a Level 50 Premium Season Pass Reward for the Season of the Haunted. This is an Exotic Ghost Shell.

Horus Shell – Ghost Shell

The Horus Shell is an Exotic Ghost Shell that players earn by winning matches in the Trials of Osiris. It is currently unclear how many wins you will need to claim it as a reward.

Hushed Syrinx – Ship

The Hushed Syrinx is an Exotic Ship rewarded to players for successfully emerging from the Trials of Osiris with a flawless record. It is obtained by opening the Flawless Trials Chest.

Falcon's Chase – Sparrow

The Falcon's Chase is rewarded to those that achieve a perfect Trials of Osiris run. This Exotic Sparrow is obtained when opening the Flawless Trials Chest in the Lighthouse.

Other Exotics

With the significant Exotics covered, we will now go over the remaining Exotic items that are primarily cosmetics and found in the Eververse Shop. While not every Emote, Ship, Sparrow, or Ornament listed will be in the Eververse, we will clarify which ones will be obtainable outside of the storefront whenever they arrive in Destiny 2.

Exotic Name
Type
How To Get
Cathartidae Filigree

---

Celestial Nighthawk

Hunter Ornament
Eververse Shop

---

x600 Silver
x1,000 Bright Dust

Fortunate Beast

---

Luck Pants

Hunter Ornament
Eververse Shop

---

x600 Silver
x1,000 Bright Dust

Piezoelectric Stratagem

---

No Backup Plans

Titan Ornament
Eververse Shop

---

x600 Silver
x1,000 Bright Dust

Pyretic Footfalls

---

The Path of Burning Steps

Titan Ornament
Eververse Shop

---

x600 Silver
x1,000 Bright Dust

Coiled Lasso

---

Ophidian Aspect

Warlock Ornament
Eververse Shop

---

x600 Silver
x1,000 Bright Dust

Replicate Exploit

---

Necrotic Grip

Warlock Ornament
Eververse Shop

---

x600 Silver
x1,000 Bright Dust

Corporate Sponsorship

---

Sweet Business

Weapon Ornament
Eververse Shop

---

Dream of the Sky

---

Traveler's Chosen

Weapon Ornament
Eververse Shop

---

Electromagnetic Execution

---

Arbalest

Weapon Ornament
Eververse Shop

---

Gilded Honors

---

Forerunner

Weapon Ornament
Eververse Shop

---

Golden Days

---

No Time To Explain

Weapon Ornament
Eververse Shop

---

Snakebite

---

The Huckleberry

Weapon Ornament
Eververse Shop

---

Splendid Vidua

---

Witherhoard

Weapon Ornament
Eververse Shop

---

Springtime Scales

---

Ager's Scepter

Weapon Ornament
Eververse Shop

---

Sunrise Saber

---

Black Talon

Weapon Ornament
Eververse Shop

---

Battle-Worn Shell
Ghost Shell
Mishandles With Care Bundle – Eververse Shop

---

x600 Silver
x2,000 Bright Dust

Convertible Shell
Ghost Shell
Incarnadine Bundle – Eververse Shop

---

x600 Silver
x2,000 Bright Dust

Egregore Shell
Ghost Shell
Afflicted Bundle – Eververse Shop

---

x600 Silver
x2,000 Bright Dust

Eidolon Shell
Ghost Shell
Currently N/A
Hearthfire Shell
Ghost Shell
Heliacal Bundle – Eververse Shop

---

x600 Silver
x2,000 Bright Dust

Hydrofoil Shell
Ghost Shell
Eververse Shop

---

x600 Silver
x2,000 Bright Dust

Sea Shell
Ghost Shell
Eververse Shop

---

x600 Silver
x2,000 Bright Dust

Souped-Up Shell
Ghost Shell
Season of the Haunted Starter Pack – Eververse Shop

---

Sweet Sprinkles Shell
Ghost Shell
Seashore Pack – Eververse Shop

---

Eververse Shop


---

x600 Silver
x2,000 Bright Dust

Exosporangion
Ship
Afflicted Bundle – Eververse Shop

---

x600 Silver
x2,000 Bright Dust

Retrofitted Roadster
Ship
Season of the Haunted Starter Pack – Eververse Shop

---

Shining Cabriolet
Ship
Incarnadine Bundle – Eververse Shop

---

x600 Silver
x2,000 Bright Dust

Swift Persistence
Ship
Mishandles With Care Bundle – Eververse Shop

---

x600 Silver
x2,000 Bright Dust

Tymbal Lucidae
Ship
Currently N/A
Wings of the Firebird
Ship
Heliacal Bundle – Eververse Shop

---

x600 Silver
x2,000 Bright Dust

Cordyception
Sparrow
Afflicted Bundle – Eververse Shop

---

x600 Silver
x2,000 Bright Dust

Hot Rod Havoc
Sparrow
Season of the Haunted Starter Pack – Eververse Shop

---

Kindled Wanderer
Sparrow
Heliacal Bundle – Eververse Shop

---

x600 Silver
x2,000 Bright Dust

Open-Sky Tourer
Sparrow
Incarnadine Bundle – Eververse Shop

---

x600 Silver
x2,000 Bright Dust

Seafoam Glide
Sparrow
Eververse Shop

---

x800 Silver
x2,000 Bright Dust

Trauermarsch
Sparrow
Currently N/A
Wartorn Peregrine
Sparrow
Mishandles With Care Bundle – Eververse Shop

---

x600 Silver
x2,000 Bright Dust

Shower of Wealth
Emote
Season of the Haunted – Premium Season Pass Tier

---

Flaming Hula Hoop
Emote
Season of the Haunted Exotic Emote Pack – Eververse Shop

---

x1,000 Silver
x3,000 Bright Dust

Hot Dog Eating Champ
Emote
Currently N/A
Loyal Companion
Emote
Eververse Shop

---

Rocket Stomp
Emote
Season of the Haunted Exotic Emote Pack – Eververse Shop

---

x1,000 Silver
x3,000 Bright Dust

Sparrow Getaway
Emote
Season of the Haunted Exotic Emote Pack – Eververse Shop

---

x1,000 Silver
x3,000 Bright Dust

Tee Ball
Emote
Eververse Shop

---

x1,000 Silver
x3,000 Bright Dust

Water Gun
Emote
Eververse Shop

---

x1,000 Silver
x3,000 Bright Dust

First Gig
Multiplayer Emote
Eververse Shop

---

x1,000 Silver
x4,000 Bright Dust

Hacky Sack Pack
Multiplayer Emote
Eververse Shop

---

x1,000 Silver
x4,000 Bright Dust

Source: Read Full Article