Remember the Noid, the clay-animated man in a bunny suit with thin rabbit ears (that may as well be antennae) who would stop at nothing to prevent Domino's from delivering to your doorstep during every gaming session or party? Well, the classic pesky villain is coming back to terrorize both pizza delivery guys and Crash Bandicoot.
Starting on May 7, for a limited time only, Domino's is collaborating with King to bring the Noid to Crash Bandicoot: On the Run as one of the mini bosses, pitting Crash and Coco against the pizza-grubbing villain as they progress through the story. Fighting the Noid, or avoiding the Noid, will also give players access to exclusive Domino's-themed skins to show their love for pizza and all that implies.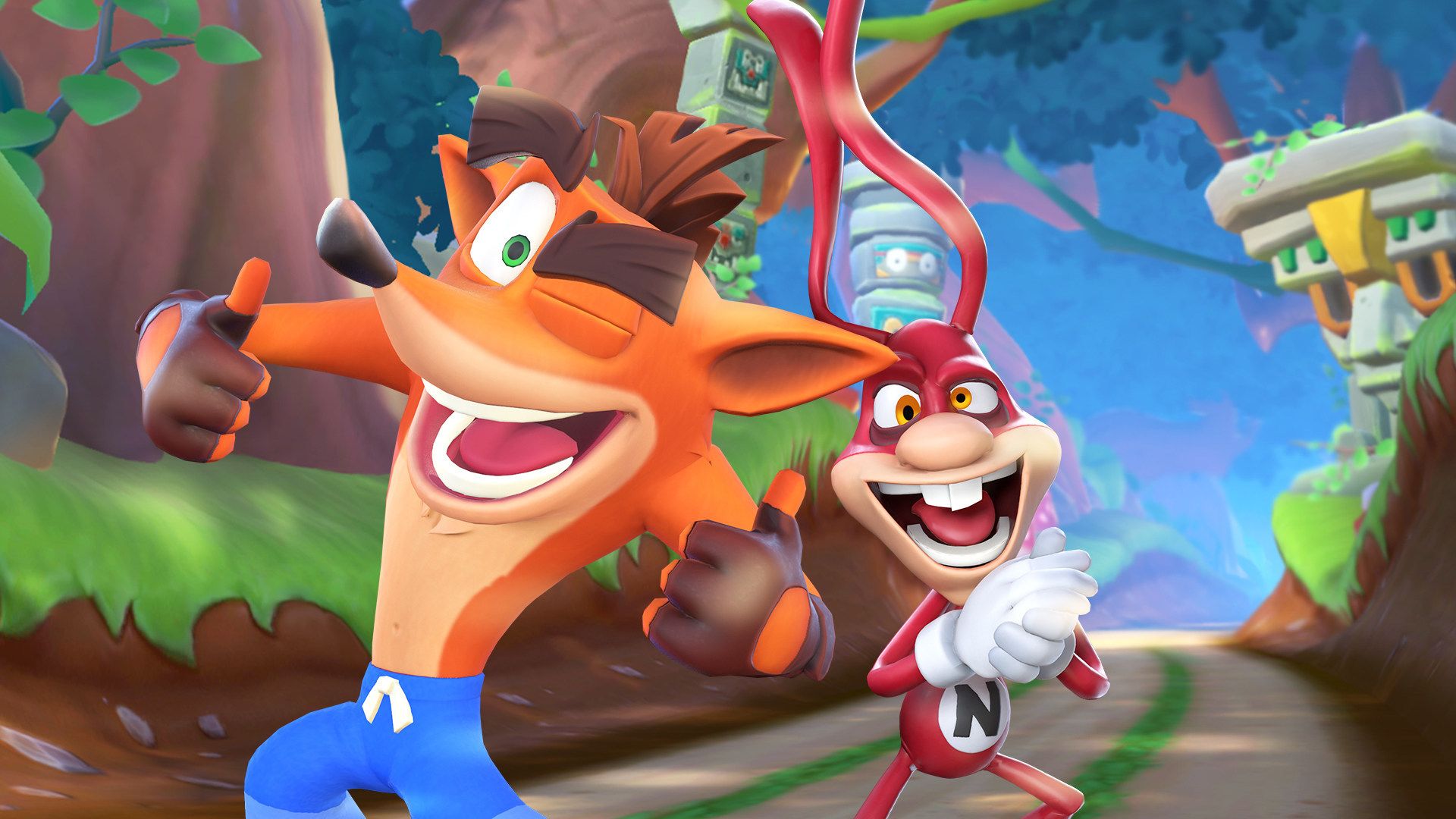 "We're excited to launch our first in-game collaboration with Domino's. With the Noid making its big return this year and the Crash Bandicoot franchise celebrating its 25th anniversary, it was the perfect opportunity for players to take on the Domino's antihero alongside other nostalgic Crash bosses in this brand-new mobile adventure," Richard Hocking, head of marketing at King, said in a joint press release.
It's all part of Domino's advertising campaign to bring the Noid back as its mascot, starting with the TV commercials featuring the company's new self-driving pizza delivery car by Nuro, which began airing Monday. Domino's began testing out the robot car delivery service with select customers in Houston, Texas, earlier this month, and the Noid is trying to stop the advanced delivery technology from taking over the world.
"Maybe it was the chaos of 2020 that gave the Noid the confidence to return, or possibly the fact that Domino's has continued to innovate around great pizza delivery with amazing technology," Domino's said in a press release. "Whatever the reason, the Noid simply can't stand it anymore, and the pesky antihero has returned in Domino's new television ads, which began airing today, trying to thwart the advanced technology of Nuro's R2 robot, a completely autonomous, occupantless on-road vehicle, out on a pizza delivery."
In 1986, the Noid was created for Domino's commercial campaign called "Avoid the Noid," where people were to call Domino's to avoid the Noid in 30 minutes or less. It was so popular, a computer game with the title bearing the slogan came out in 1989, challenging players to deliver the pizza under a half-hour time limit in a Noid-infested apartment building.
Domino's abruptly ended the campaign that same year when a mentally ill man named Kenneth Lamar Noid saw the campaign as a personal attack simply because it carried his last name and took Domino's in Georgia and its employees hostage. Now that Domino's is bringing the Noid back to life, we hope it has measures in place to make sure no one takes their offense of the campaign to that level.
Next: You Can Now Play Crash Bandicoot 4 As Lightning McQueen From Cars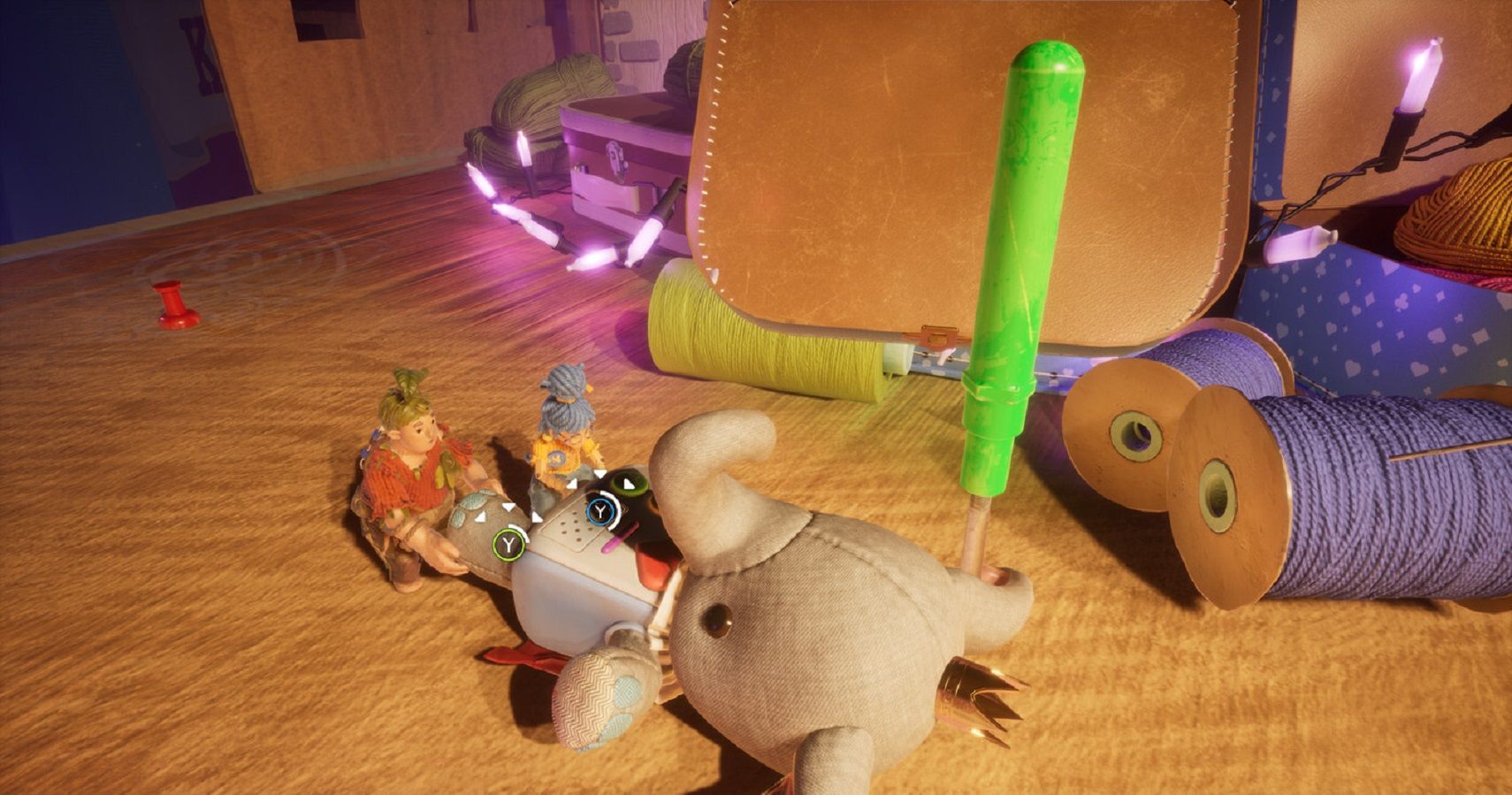 Cristina Alexander is a writer who can transform her pen into a Keyblade and has been head over heels for Sonic the Hedgehog from the age of 9. Her work was previously seen on Mega Visions (formerly SEGA Nerds), KeenGamer, and Twinfinite. Find her on Twitter @SonicPrincess15.
Source: Read Full Article