TheGamer learned a lot during our interview with Herman Li, the lead guitarist for British power metal band Dragonforce. However, fans of the ailing Starcraft series took note of one specific detail: he considers himself a Protoss main.
Li, who has gained a sizeable Twitch following on top of his fame as a musician, has been a fan of video games since long before they reached their current mainstream appeal. He played the original Starcraft when it came out in 1998, to the extent that he actually tried his hand at competitive Starcraft 2 when it launched ten years later.
"Of course I had to test my skill on Battle.net – come on!" Li told TheGamer. "I'm a Protoss guy."
Li also gave us a brief glimpse into the kind of tactics he uses in the game.
"You gotta put pressure on the enemy, you know?" Li said. "You can't stop. You can't let them breathe; don't let them build."
Li's Twitch Stream, unfortunately, hasn't included him playing Starcraft just yet. In fact, besides a few Among Us streams, almost all of Li's content has been music-focused, whether it be streams of concerts, jam sessions, or songwriting.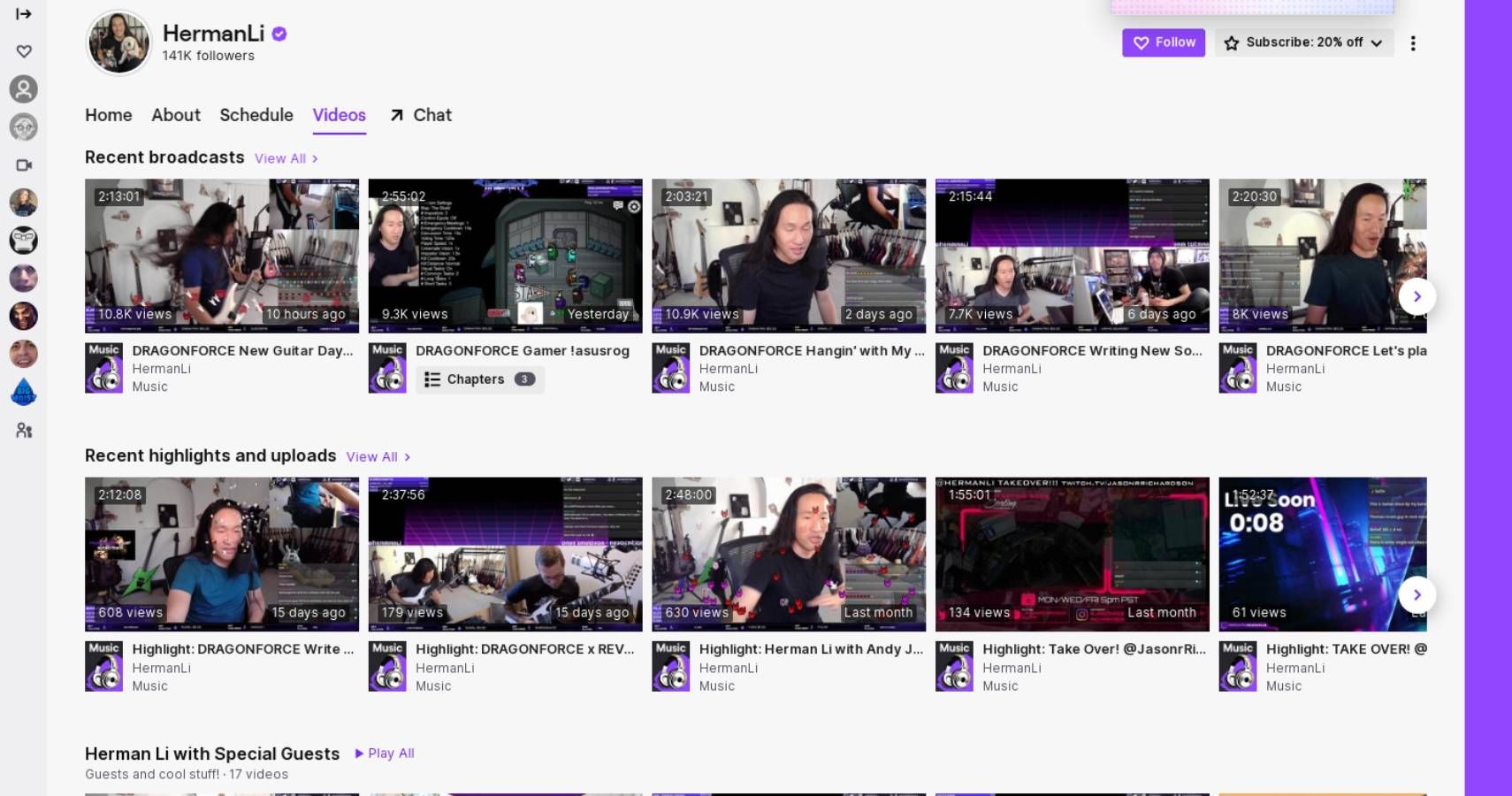 His love of Starcraft does show up elsewhere, though. For instance, he named one of his songs, Wings of Liberty, after Starcraft 2, while Heart of the Storm serves as a subtle reference to Starcraft 2 expansion pack Heart of the Swarm.
But for us Starcraft fans who are saddened by the apparent death of the latest Starcraft game — on top of the slow death of the real-time strategy genre in general — it'd be nice to see some Starcraft 2 Twitch content to soften the blow of the game quietly fizzling out.
NEXT: Dragonforce Wants To Play Among Us On Twitch
Game News
PC
StarCraft
Twitch
Blizzard
StarCraft 2
Phillip studied journalism with hopes of writing news about games – then he accidentally stumbled into a career of regular news. Now, to help rekindle his lost love, Phillip has taken to writing for TheGamer.com.
Source: Read Full Article