Today marks the start of Midyear Mayhem in Elder Scrolls Online, offering exclusive rewards and XP boosts for PvP content such as the Alliance War, Battlegrounds, and Imperial City. The festivities run until July 6 at 10am ET, so jump in and take advantage of the bonuses while you can.
Midyear Mayhem is available to all players – just visit the in-game Crown Store and pick up the "Details on the Midyear Mayhem" quest. From there you'll want to travel to your Alliance War faction's main gate and find Predicant Maera, who will guide you through the rest of the quest. Rewards include 100% buffs in Alliance War, Imperial City, and Battlegrounds that boost your AP gains and XP gains for PvP kills.
Boosted XP is only one reason to take part in the ESO Midyear Mayhem event. You'll also be eligible for a variety of unique cosmetics after collecting Alliance Banner Emblems from Midyear Mayhem Boon Boxes, including the new Alliance Banner-Bearer Stave and Shield styles that outfit your gear with iconography based on your faction.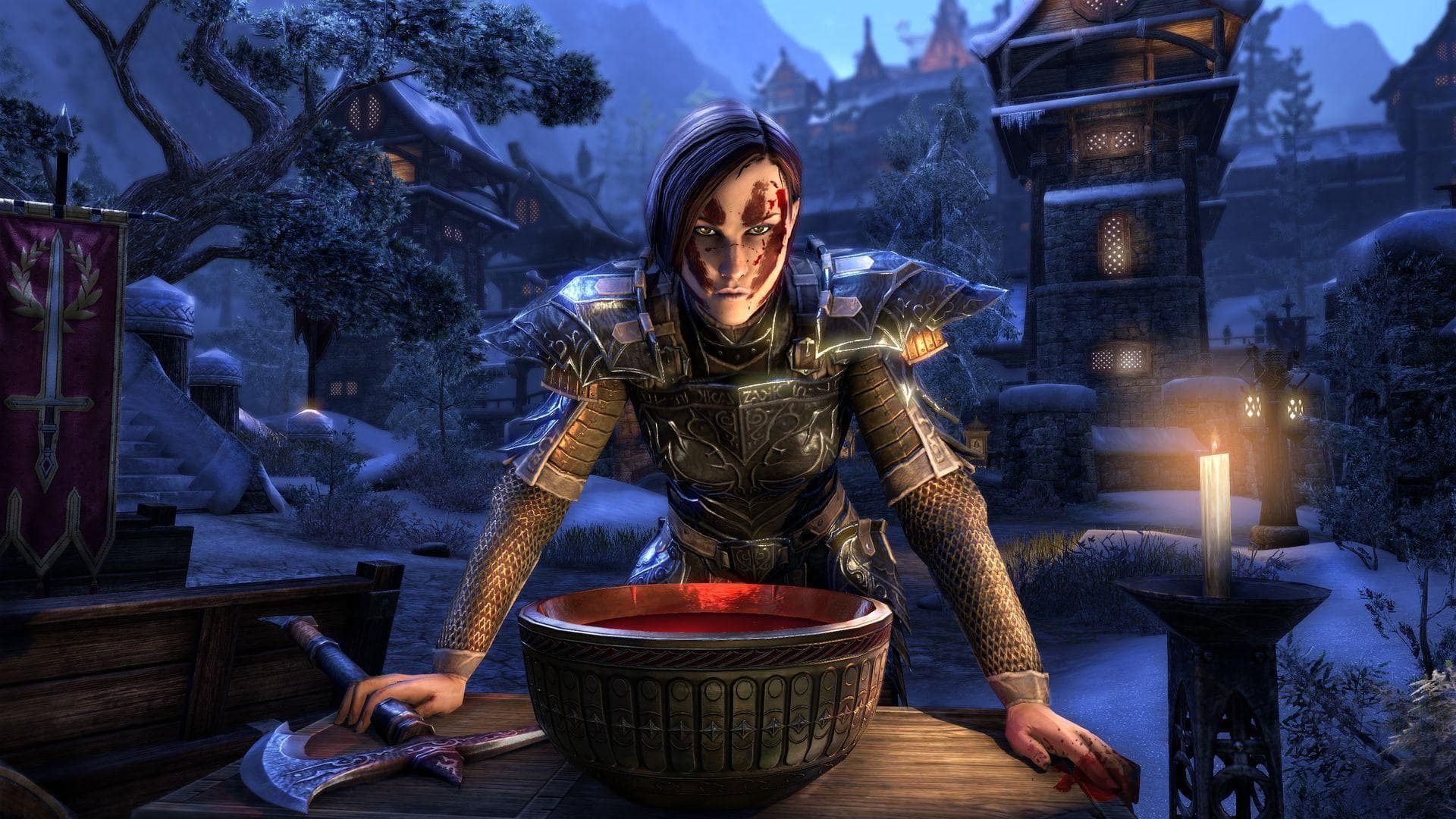 You'll want to check out the massive list of rewards on the ESO blog, but here are some of the highlights:
Ebonsteel Armor Outfit Style Pages
Midyear Victor's Laurel Wreath
Transmute Crystals
Alchemy Reagants
Alliance Banner Emblem
Unstable Morpholith base fragments
All Deadlands Firewalker Personality Fragments
Midyear Grab Bags (Filled with a currently unowned collectible from previous Midyear Mayhem events)
Midyear Mayhem gives you a good reason to check out ESO's wealth of PvP content. If you've been sticking to quests and Dungeons, consider jumping into Battlegrounds or the Alliance War over the next few weeks – even if you decide it's not for you, you'll probably walk away with a bunch of cool loot.
Beyond Midyear Mayhem, ESO recently introduced the Blackwood Chapter, bringing you back to Leyawiin and the surrounding swamps from Oblivion. This week also saw a patch for Blackwood, ironing out some lingering issues and improving overall performance.
Midyear Mayhem in ESO will run until July 6 at 10am ET.
Source: Read Full Article