After two decades and more than 1,000 episodes, Ash Ketchum has finally become a Pokemon Master. It was a rocky battle for Ash, and though Eternatus' intervention may have preternaturally tipped the scales in his favor, there's no denying Ash fought hard and came out the victor. Achieving the title of Monarch in the World Coronation Series is the highest honor a Pokemon Trainer could achieve, and it doesn't look like there's anywhere for Ash to go from here. There's still a few episodes left in the series, but now is a good time to take a step back and reflect on how far Ash has come, and speculate, once again, where things go from here. For years we've wondered if this might be the end of the road for Ash, but recent developments suggest this could be the end of the Pokemon anime as we know it.
Story reasons aside, there's a lot of evidence that Pokemon isn't coming back for a Scarlet & Violet generation – at least not in its current form. Earlier this week, the titles for the final three episodes were revealed. Now that the tournament is over, we've got some time to catch up with Goh and his new research assignment. The next two episodes, Project Mew and Seize The Future, will likely wrap up Goh's storyline and serve as a send-off to Ash's most recent companion. There's a theory that Goh will replace Ash as the protagonist in the next series, but that seems the least likely outcome at this point.
The final episode of Journeys is either titled Pokemon – I'm Glad I Got To Meet You or Pokemon – I'm Glad I Chose You, depending on the translation. In either case, the title is clearly referencing the first episode, Pokemon – I Choose You. This seems significant. You wouldn't bookend a season finale with a nod to the first episode of the show unless you were, at the very least, wanting people to think it was going to be the end of the show.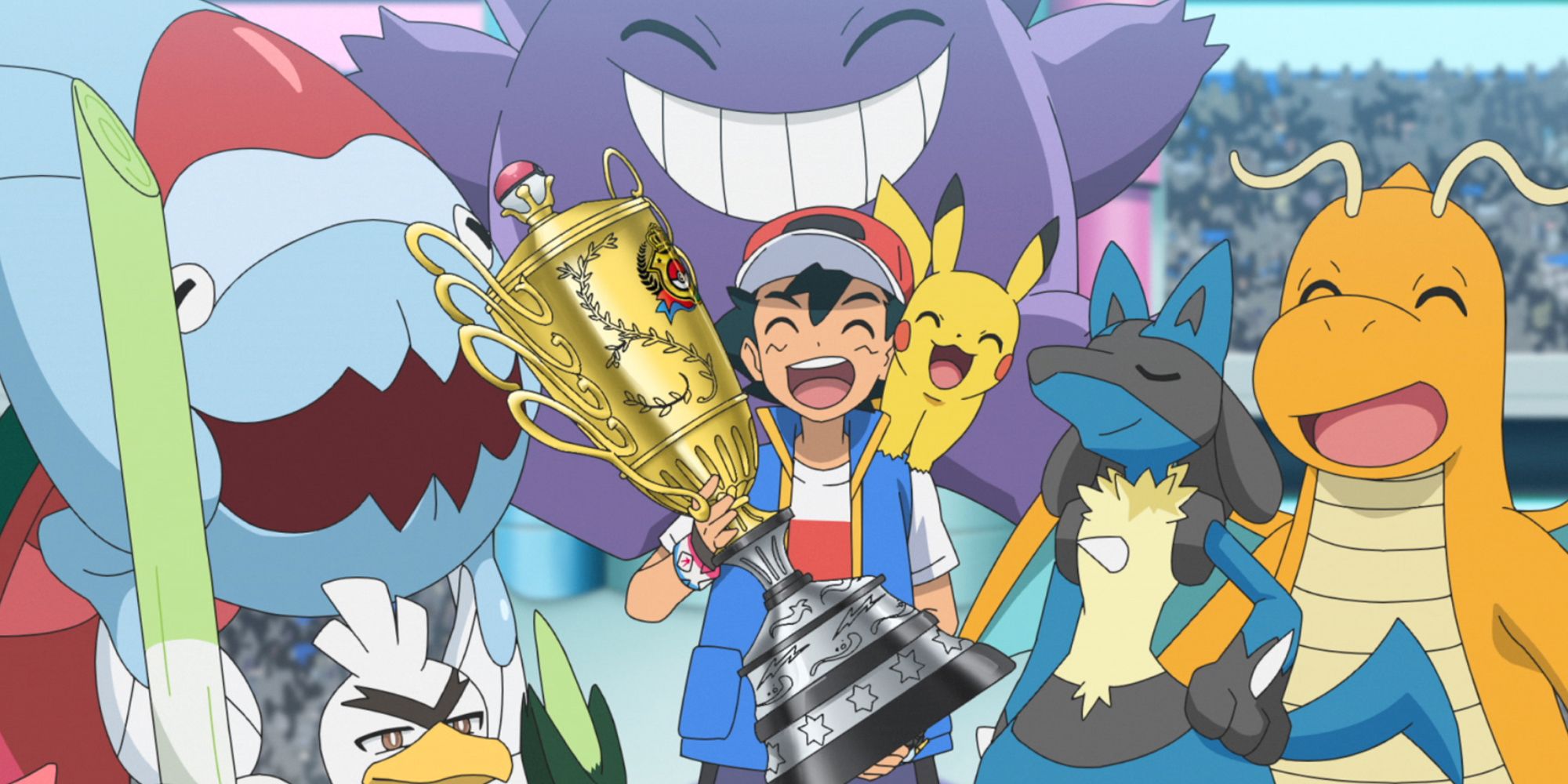 Another detail that points to this being the end of Pokemon is the allegedly leaked quotes from OLM's creative director claiming that the animation studio is understaffed and "in trouble." Like many anime, the current series was impacted by the pandemic. Not only is Journeys one of the shortest seasons, but it also had a higher number of recap episodes and gap weeks than most. Production has slowed down throughout the season, and it's possible that OLM still hasn't recovered. This would explain why we haven't had a new Pokemon movie since 2020's Secrets of the Jungle, and it could explain why we haven't heard anything about a Gen 9 series yet.
Distribution formats changed a lot during Journey's run. In the US, new episodes no longer air on cable television, but instead are released in blocks directly to Netflix. The recent TV special Arceus Chronicles was released internationally on Amazon Prime. If the show were to end, we could see future Pokemon movies and specials released in a similar way. I don't expect Pokemon, or even Ash, will be leaving the small screen any time soon, but the traditional weekly series might very well be coming to an end next month.
Source: Read Full Article