Gauntlet Showdown has returned to Fall Guys via the latest update, but it's a little different from when it was first introduced.
Fall Guys season two has been going on for two weeks now which means hype has started to die down a little. The unique take on battle royale gaming is far from done though, as hype dwindling is bound to happen with any game. It will enjoy its peaks and valleys, and it's up to the developers to keep people interested before one of those valleys gets a little too deep.
Season two brought with it a lot of changes. New rounds, a medieval theme, and a separate show that switches up every seven days. The first show was named Gauntlet Showdown and promised nothing but race rounds. That was replaced by Slime Survivors in week two,  a show made up of rounds where slime is the enemy, such as Slime Climb and Hex-A-Gone.
Another week has passed which means Slime Survivors has come to an end, for now at least. We say that because week three marks the return of Gauntlet Showdown. That might seem as if Fall Guys devs have run out of ideas pretty fast, but that's not the case. Even though Gauntlet Showdown is back, this time around, it comes with a twist.
The original Gauntlet Showdown featured nothing but race rounds throughout, including the final. That meant Fall Mountain in the final every time as it's the only race round a show can end on. However, this time around, Gauntlet Showdown players will be faced with nothing but race rounds up until and not including the final. The last round can be any of Fall Guys' final rounds.
The separate shows Fall Guys has set up for season two are perfect for players who don't like particular types of rounds. Team rounds tend to annoy players most as their fate often lies in the hands of the abilities of others. There will be no team rounds in Gauntlet Showdown, final round or otherwise. However, there is a distinct possibility that a team round-only show is added during an upcoming week.
NEXT: More Than 200 PS4 Games Reduced For PS Store's Halloween Sale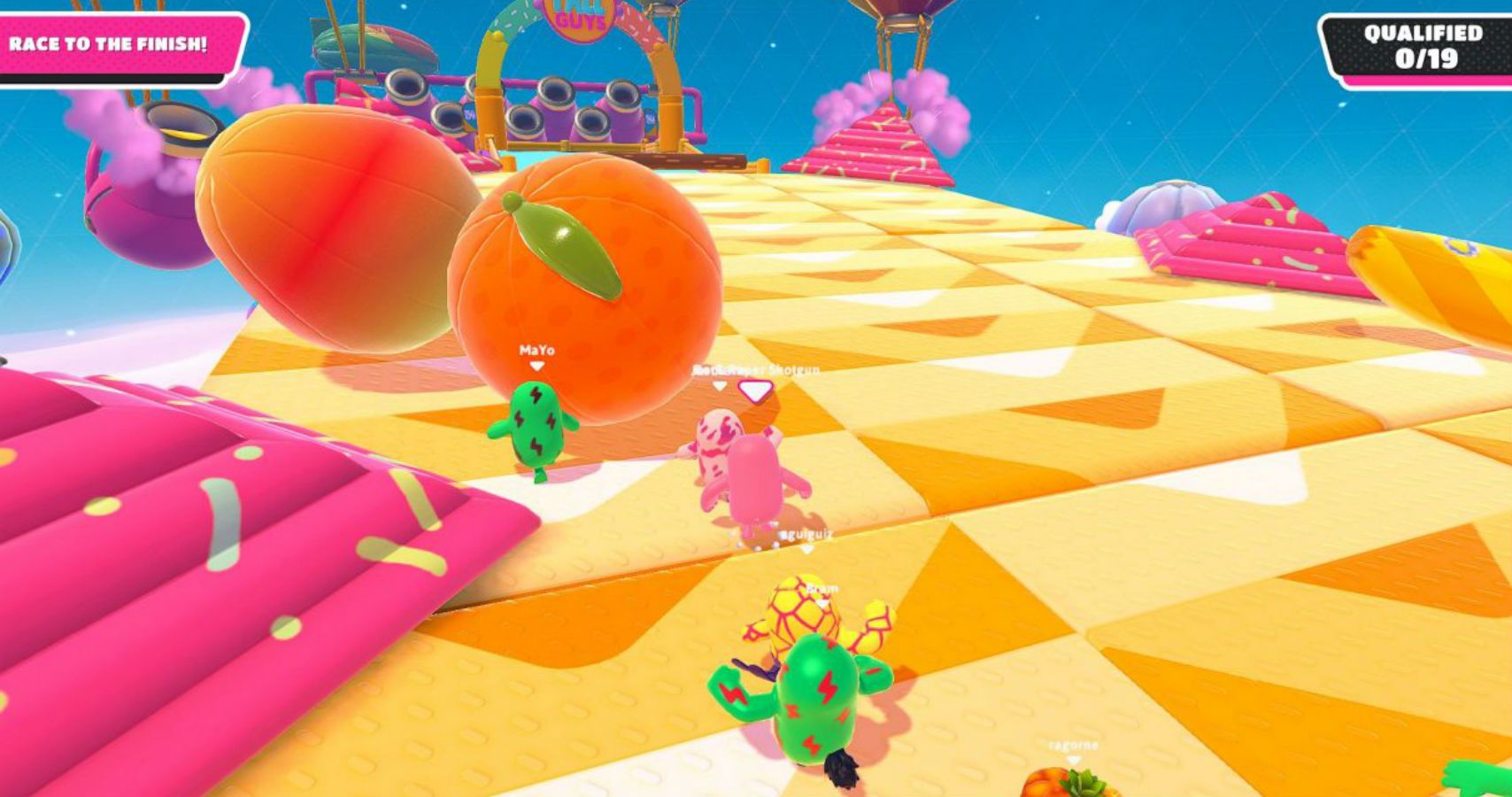 Josh has been gaming for as long as he can remember. That love began with a mild childhood addiction to the Sega Genesis, or Mega Drive since he lives in the UK. Back then, Sonic 2 quickly became his favorite game and as you might have guessed from his picture, the franchise has remained close to his heart ever since. Nowadays, he splits his time between his PS4 and his Switch and spends far too much time playing Fortnite. If you're a fan of gaming, wrestling, and soccer, give him a follow on Twitter @BristolBeadz.
Source: Read Full Article