Quick Links
Since its free-to-play launch, Fall Guys has hosted several in-game events. These limited-time events typically offer players challenges that can be completed in exchange for featured rewards. This gives players an opportunity to earn exclusive items without having to pay or use in-game currency; presenting you with a way to show off your hard work and effort.
The Idol Games event, their latest limited-time event, is no different; taking place from July 14, 2022, to July 18, 2022. Offering the exclusive Crown Idol costume, amongst several other rewards; make sure to log in during the event window and complete the event challenges to take advantage of this.
Event Challenges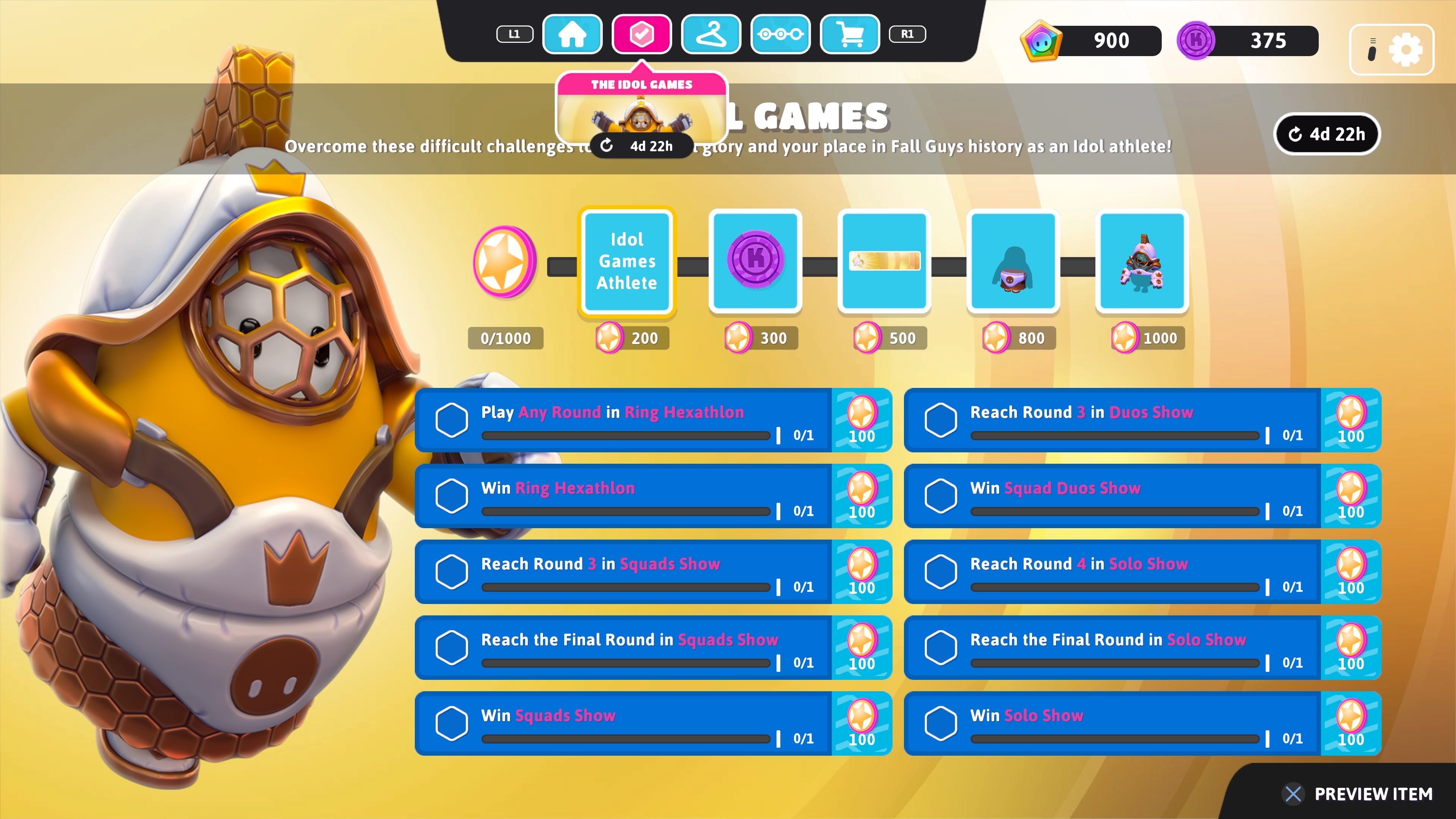 There are 10 event challenges that can be completed during the Idol Games event. Each of these challenges task you with performing specific actions within the game; varying in nature and requirements. Each of the following challenges will reward you with 100 event currency; used to redeem the different rewards being offered for this event.
There are two event challenges that require you to play the limited-time event show, Blast Ball Trials. This round consists of three rounds of the new final round, Blast Ball.
Event Challenges
Play any Round in Blast Ball Trials
Win Blast Ball Trials
Reach Round Three in Squads Show
Reach the Final Round in Squads Show
Win Squads Show
Reach Round Three in Duos Show
Win Squad Duos Show
Reach Round Four in Solo Show
Reach the Final Round in Solo Show
Win Solo Show
Event Rewards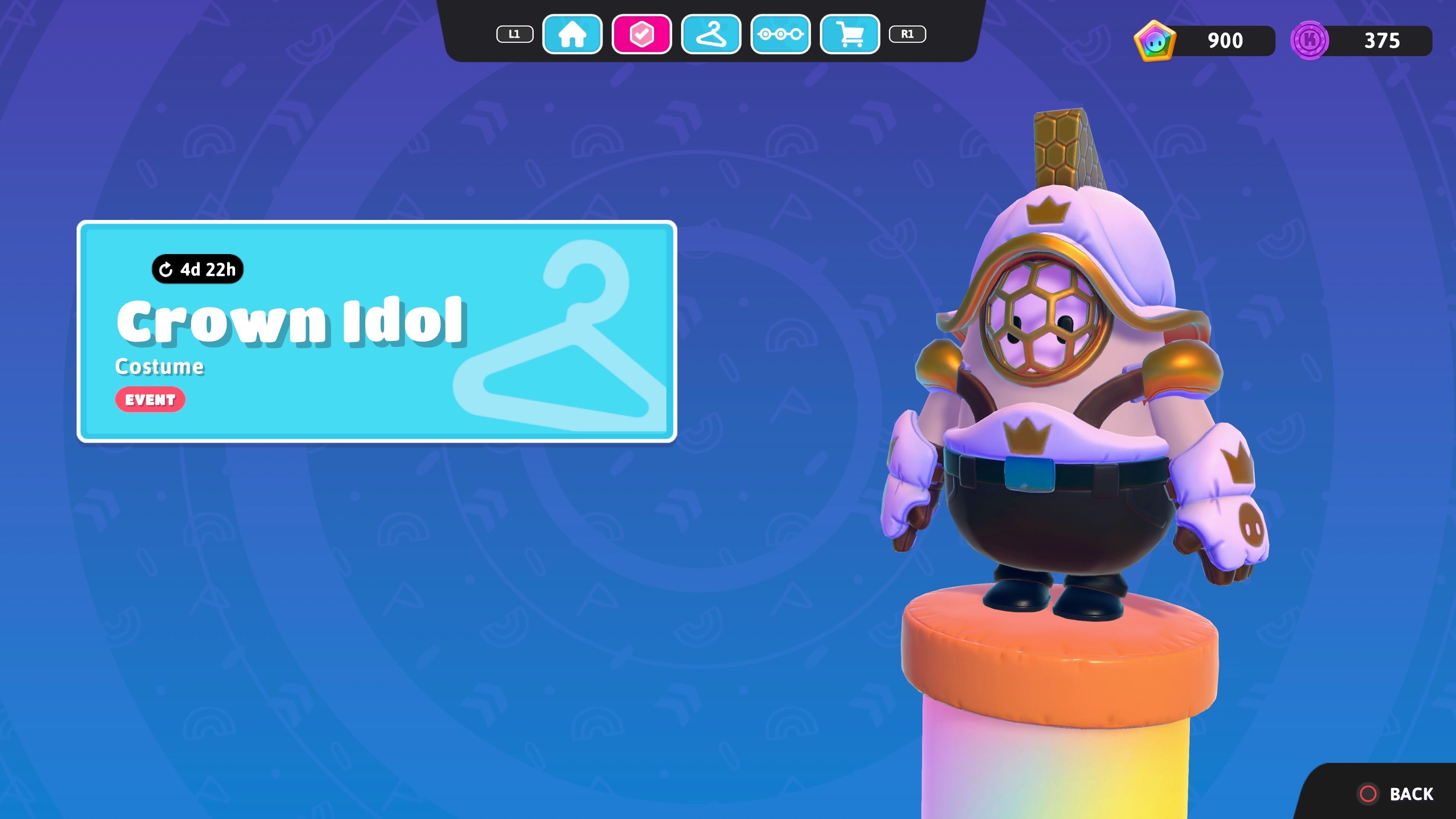 There are five event-exclusive rewards that are being offered for the Idol Games event, including the Crown Idol costume. Each of the following rewards requires you to reach a specific amount of event currency, acquired through the completion of the various event challenges.
Once you have acquired the set amount of event currency required for a given reward, you will need to go back to the event screen to claim it for it to appear in your inventory.
Event Rewards
Reward
Item Type
Event Currency Required
Idol Games Athlete
Nickname
200
200 Kudos
Currency
300
Idol Games Athlete
Nameplate
500
Crown Idol (Bottom)
Costume
800
Crown Idol (Top)
Costume
1,000
Source: Read Full Article