Have you ever been playing Skyrim and found yourself craving one of the thousands of foods dispersed throughout Tamriel? As it turns out, you're not alone. Chelsea Monroe-Cassel, author of the Star Wars and Game of Thrones cookbooks, has also brought us The Elder Scrolls: The Official Cookbook. This is perfect for those of us who can't wait to find out if the food in Skyrim tastes as good as it looks.
This cookbook isn't comparable to some blog post someone threw together on the internet one day. This extensive book contains over sixty recipes and detailed descriptions about the difference in food preferences between the races. As stated in The Elder Scrolls Wiki, "Each dish reflects the culture, geography, and economic realities that have shaped the peoples who created it."
The Elder Scrolls: The Official Cookbook's components are structured in a thorough, yet user-friendly way. The book is broken down into main categories of Skyrim's food including: the basics (spices and sauces), sides and snacks, baked goods, soups and stews, main courses, desserts, and drinks.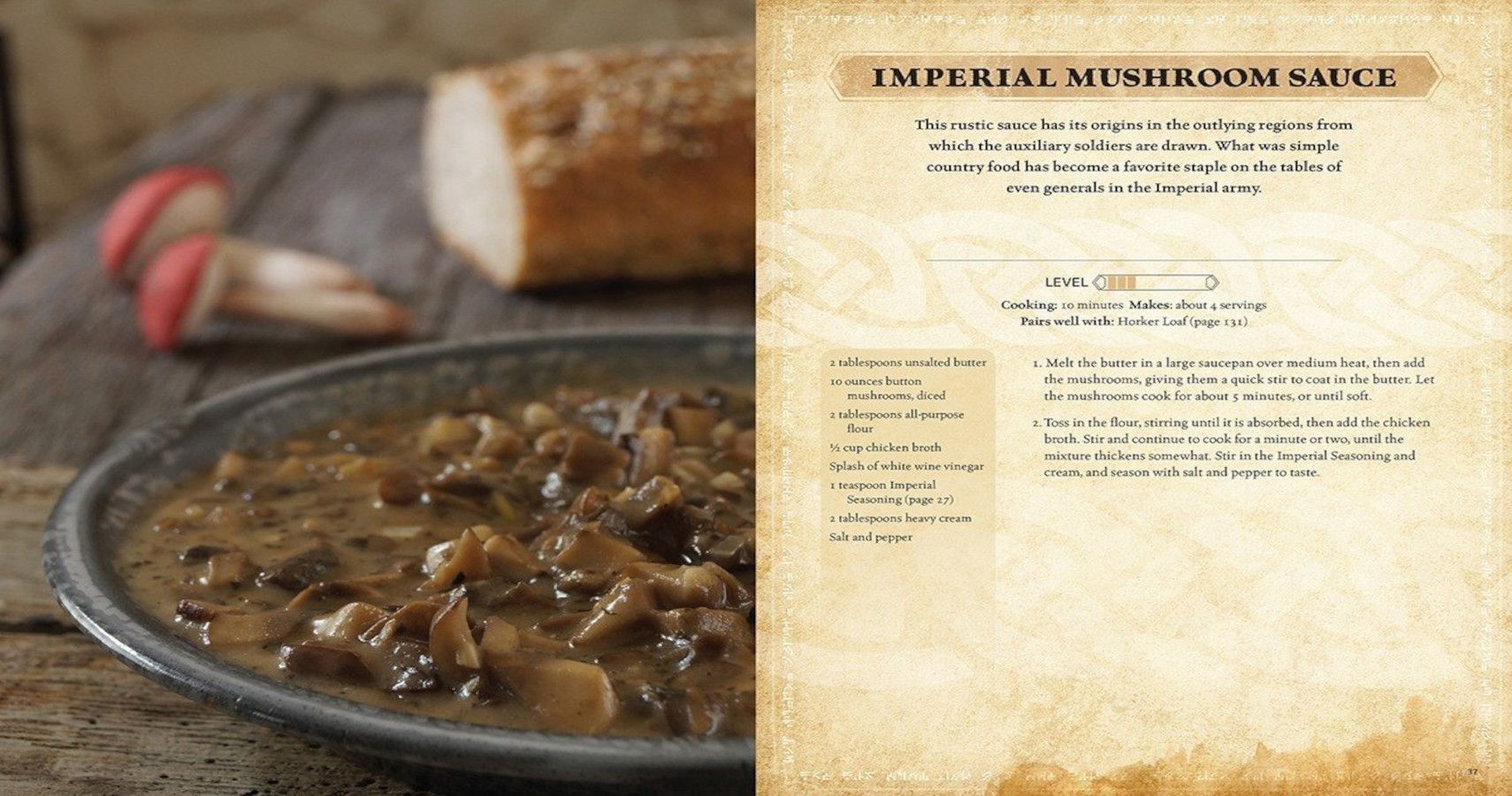 Each individual recipe within these categories contains numerous elements that add to the experience. To start, every recipe is accommodated by an artful image that demonstrates what the finished product should look like, so all users know what they should be striving for. In addition, there is a handy bar at the top that indicates the level of difficulty for each recipe. So, if you're new to being a chef, you could start with baking a sweet roll before trying to tackle the sunlight soufflé. Each recipe also conveniently includes a list of necessary ingredients and how much of each to use, for those of us who aren't yet brave enough to "eyeball it." Directions for how to make each dish are also included on every page. On some recipes, helpful tips are provided at the bottom of the page for extra assistance.
Debatably the most beloved part of all is the flavor text included at the top of every page. After all, would it truly feel like Skyrim food without a warning about how to stash your food away from possible thieves or bandits? As an added bonus, there are suggestions for which food to pair with other foods and drinks. With all this information, you could easily craft an entire Skyrim-themed meal.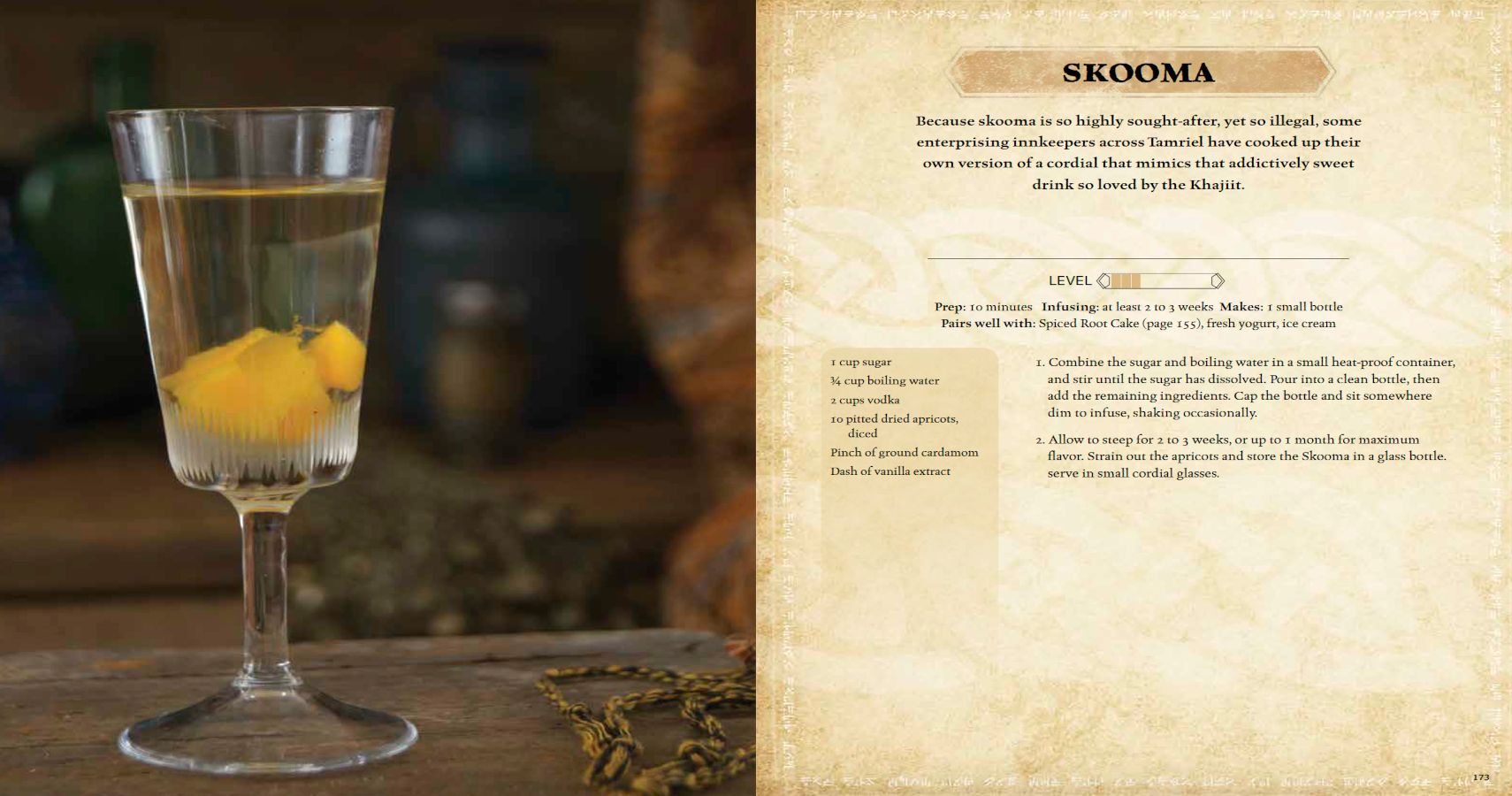 It's clear that some major effort went into creating this masterpiece. Even just flipping through the pages, the author and designer have not only created something easy to use, but they successfully established a feel that is similar to the game. Not to mention, Chelsea included a page at the end that outlines which recipes are gluten-free, vegan, and vegetarian. It seems that there's not much room for additions to this detailed guide for a Skyrim feast.
However, there might be something to be said for the difficulty some might have in finding these ingredients. Venison and goat, for example, are not commonly sold at the market in most grocery stores in the United States. That being said, perhaps hunting for your own game would add to the experience!
READ NEXT: Skyrim: The 10 Weirdest Factions That Make No Sense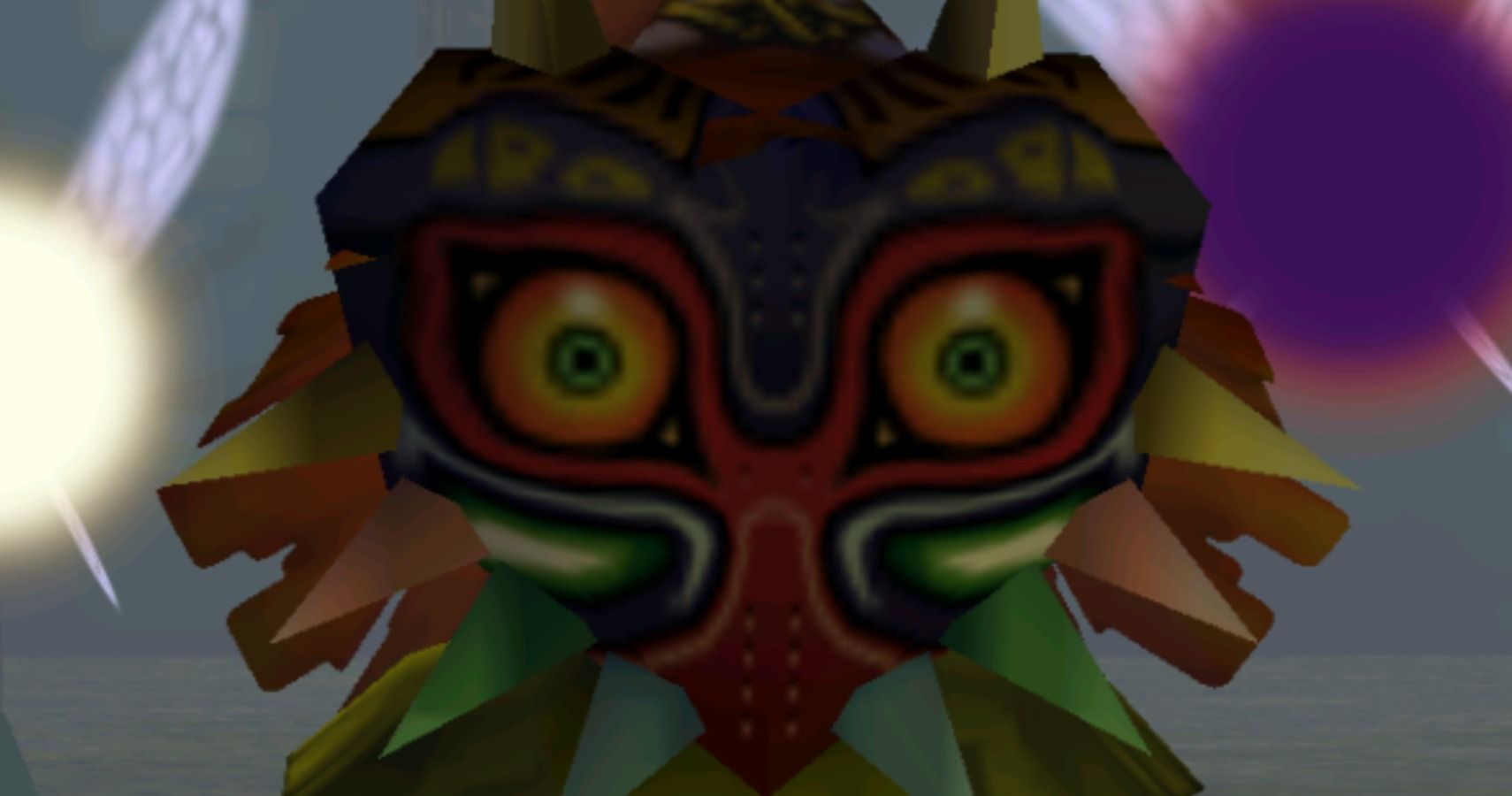 Game News
Skyrim
Elder Scrolls
Source: Read Full Article