FIFA 23 has rolled out a new World Cup mode, and it's very fitting for this year's Qatar World Cup. To my knowledge no workers died building it, and gay people are allowed to compete, but aside from that the similarities are numerous. It's way down the list of disruptions caused by a mid-season World Cup, but this is the first time a FIFA game has had to cope with a World Cup in the middle of everything, and it has handled it very poorly.
The first World Cup game was for France '98. This was a standalone release, and this trend continued through the '02, '06, '10, and '14 tournaments. These games were rarely worth full price, but in order to halfway justify it they needed to offer extra trimmings. In some cases that meant playing through qualifying, in others recreating classic World Cup moments. The World Cup is, for any given team, just seven games of football, and it's hard to make an entire video game out of that. These games tried, at least. FIFA's Qatar '22 mode is not trying.
I'm not going to go into Ultimate Team much. I'm aware it has a World Cup mode that seems both oversaturated and underwhelming, but I'm not a FUT expert so I won't wade in on that. I'm talking about the online Qatar mode, easily the worst World Cup offering a FIFA game has ever produced. While the original standalone games were overpriced, they at least tried to make it worth your while. Following that, Russia '18 had somewhat substantial DLC that let you play through the entire tournament, as well as some aesthetic trimmings. It could also be linked to FUT, and that should have been a warning sign.
These days, FIFA games are FUT and a handful of extras. I mainly play Career and Online Seasons, and both modes have been badly neglected. Volta, FIFA's shiny new toy, even more so. Russia '18 was at least a full mode (even if it fed FUT), but Qatar '22 can't even claim that. There are a couple of offline modes that offer very little besides playing through a barren World Cup campaign, and an online tournament where you start in the Round of 16 and make your way through to the Final. Playing the World Cup online is a great addition, but it feels very half-baked.
For one, every opponent is Brazil or England. In some ways that can't be helped, but it's a bit of an immersion breaker when you knock England out in the Round of 16 only to then draw England in the Quarter Finals. But if you want to play as England, you'll find that lacking too. Callum Wilson, who made Gareth Southgate's squad for Qatar, is not in the England squad in the game. Neither is Ivan Toney, Wilson's main competitor for the place. Instead it's Tammy Abraham (also unlucky to miss out), Dominic Calvert-Lewin (an unused squad member at the Euros who has since drastically fallen down the pecking order), and Patrick Bamford (who had as much chance of being picked as me). James Maddison, on the plane, also misses out. Jesse Lingard, somehow, does not.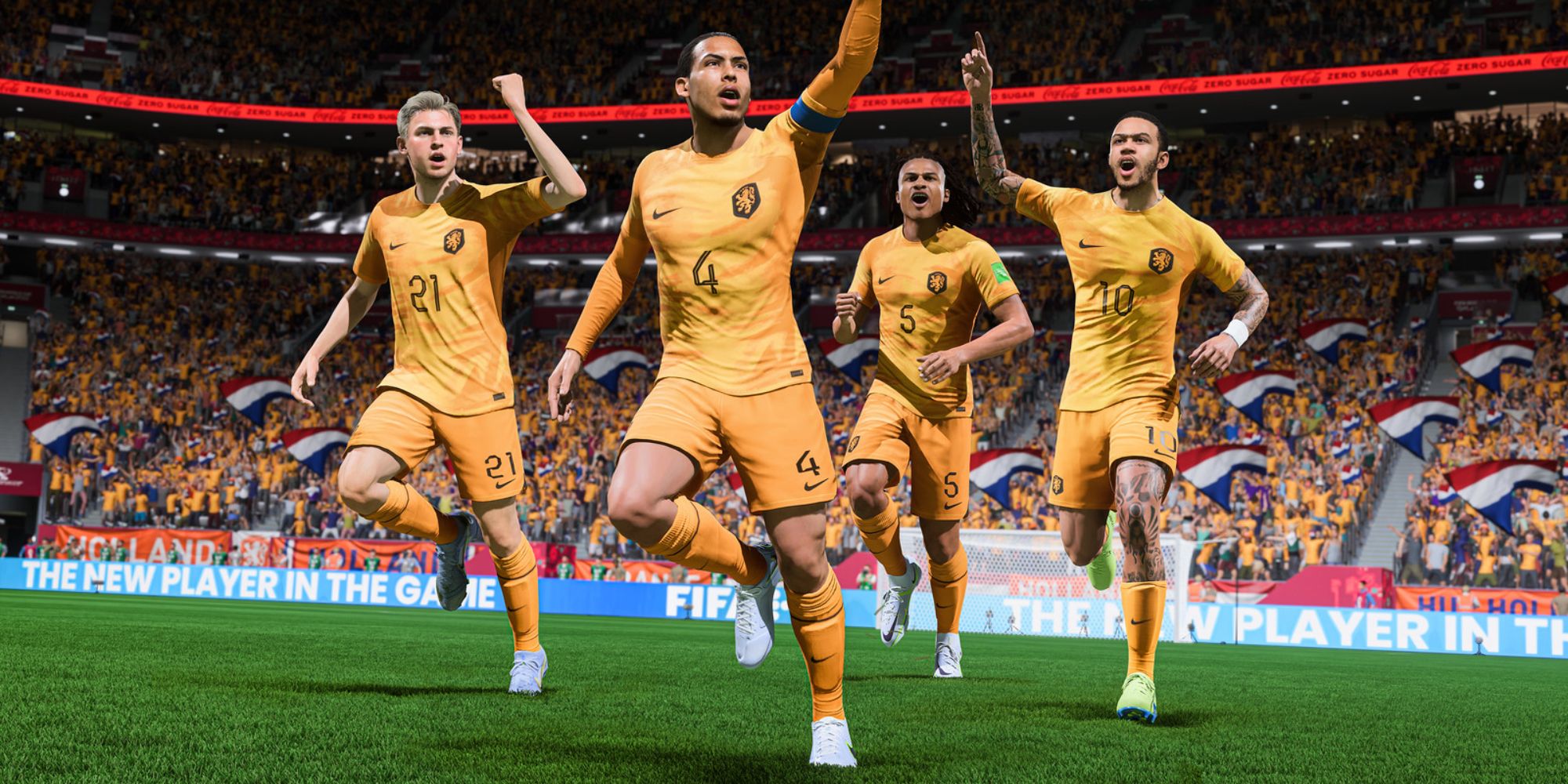 Of course, it barely matters who's in the squad. Players have been dogged by messages that their squad files don't match their opponent's, which seems impossible when they should update automatically whenever you log on to an online format of the game. Any information you might want about the host nation or any of the competing teams won't be found on FIFA either. The option to play 'live' games by playing out the fixtures of each day is intriguing, and could pick up as the tournament gets underway, but mostly the mode feels unfinished and empty.
I didn't have particularly high hopes for FIFA 23's World Cup mode. Perhaps I should be grateful this mode exists outside of FUT at all. But all it does is remind me why I'm not all that excited for the World Cup in the first place. It's poorly planned, missing key features, shrouded in secrecy, and all about making money for a huge corporation.
Source: Read Full Article