Square Enix has just unveiled the new Final Fantasy 14 expansion called Endwalker that is set to release in the Fall of 2021. While usually this kind of news would be announced at a Fan Festival Show with plenty of players in attendance, naturally due to the pandemic, the announcement came as a live show announcement instead.
There was plenty of new content teased, as well as promises of more reveals to come later in the year. If you're wondering what you missed out on at the live show, we've got all the announcements about Endwalker just here!
End of an Era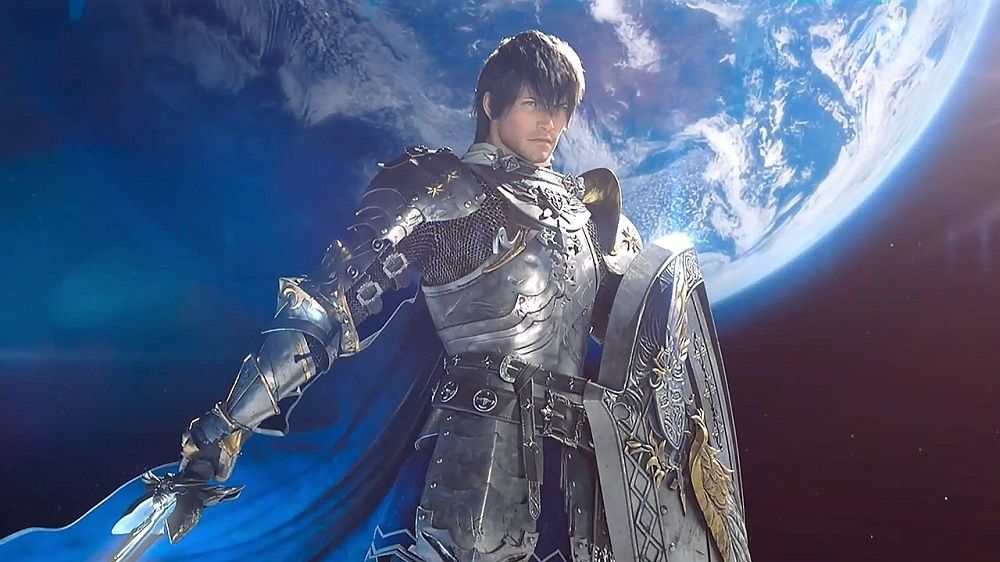 The event kicked off with a great teaser trailer for Endwalker, revealing that the storyline for this new expansion will cover the second coming of the final days. The trailer showed the Warrior of Light in a Paladin role, alongside fellow Scions Alphinaud and Alisae, with Alphinaud showcasing a new Sage job role.
While Alisae was still in her Red Mage role in the trailer, Yoshida said that despite not getting a new job in Endwalker, she will be given a new outfit and that fans might be surprised as to how she gets it and who gives it to her.
The trailer showed that one of the new areas will be on the moon, leading many to believe that this new expansion will be heavily influenced by Final Fantasy 4. The Warrior of Light taking on a Paladin role supports this theory, as it parallels Final Fantasy 4's Cecil transitioning from Dark Knight to Paladin as part of his character growth and storyline. The digital items available to those who purchase tickets for the digital Fan Fest scheduled for May are also Final Fantasy 4 themed items, including a Lunar Whale mount and minions of the Final Fantasy 4 characters Edge, Rosa, and Rydia.
The Endwalker expansion will be the end of the Hydaelyn and Zodiark story arc that has been running since the release of A Realm Reborn and that has been covered in every expansion since. However, producer and director Naoki Yoshida has promised that this is not the end of Final Fantasy 14 and that there will be a brand new story arc after Endwalker.
New Job Roles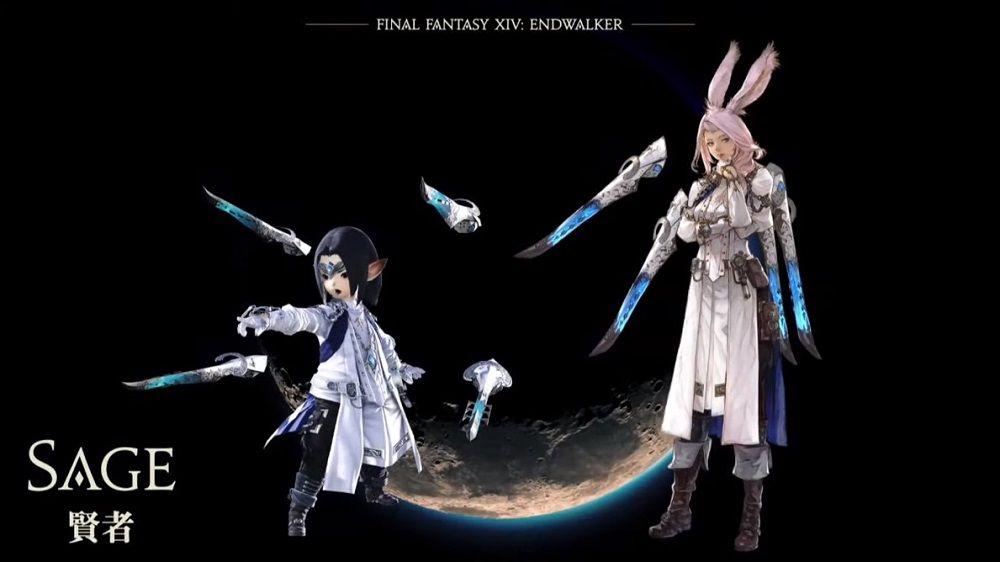 Endwalker will include two new job roles, but only one has been revealed so far — Sage. This new healer role was debuted by Alphinaud in the teaser trailer and was also given its own showcase trailer. The following details about the job role were revealed:
Role: Healer
Weapons: Nouliths
No Required Class
Starts at Level 70
Heals and protects party using barriers
Uses Aether to manipulate Nouliths in battle
Able to temporarily augment their own magic abilities
Job quests will begin in Limsa Lominsa
The other job role will be revealed at a later date, but Yoshida told viewers that it would be a melee DPS role. In previous announcements for expansions, Yoshida has hinted at unrevealed job roles with the t-shirt he was wearing at the time of the announcement. For this live show, Yoshida was wearing a skeleton comic-style design where the skeleton is saying "I'll be here if you need me," leading many to speculate about some kind of Necromancer role.
Level Cap Increase but Experience Points and Damage Value Decrease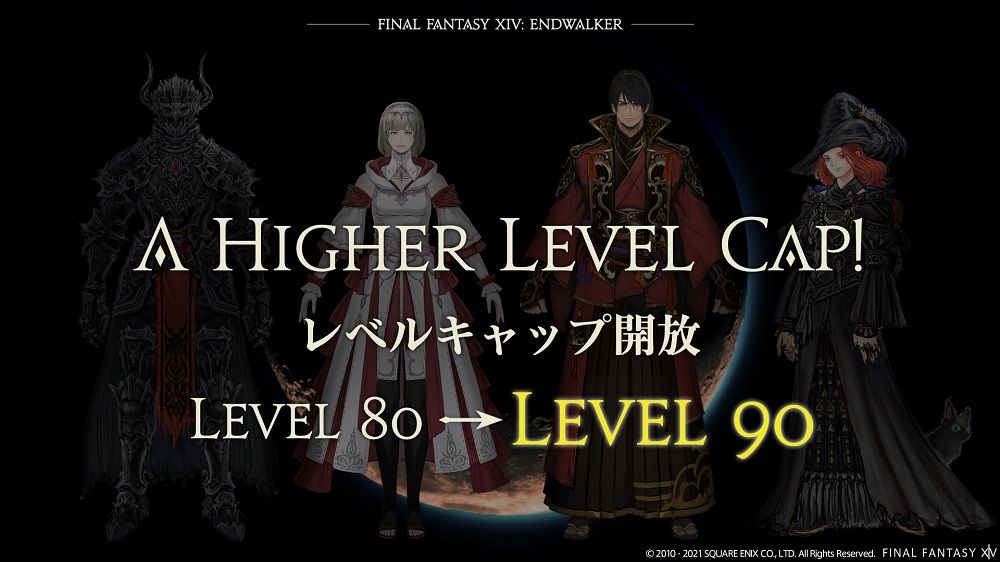 It's only natural that the new expansion will raise the level cap once more, with players being able to progress all the way up to level 90. Additionally, experience points that players earn will be reduced, but in order to bring balance to the game, the number of experience points required to level up will also be reduced.
Yoshida also stated that with the release of Endwalker, the difference in values from levels 51 to 80 would be reduced, meaning that the maximum damage dealt by players will be less. This is due to calculations of such high values causing bugs within the game, calculations for enmity reaching their limits, flying text becoming far too lengthy, and as a result of high damage output by players, enemy HPs having to become monstrously huge.
The main aspect of the game this change will affect is when players opt to do undersized parties for older content, as they will suddenly find this content more difficult since their damage output has decreased. Yoshida stated that he expected the damage to be reduced by 80%. However, enemy HP and damage dealt will also be reduced.
New Areas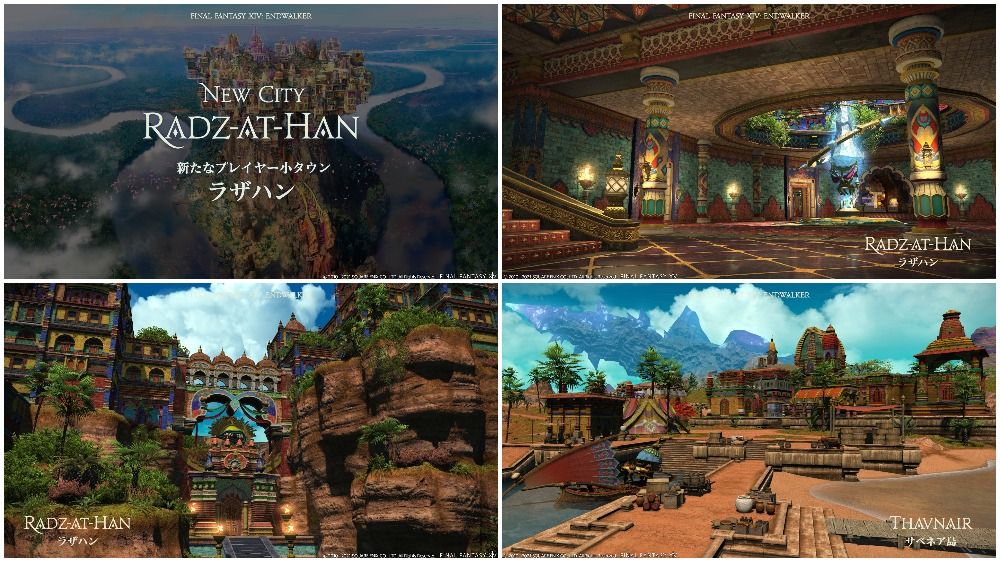 New areas will be added to the game, with Yoshida stating it would be to the same scale as previous expansions. One of the new towns that will feature is Radz-at-Han, which will be the smaller of two towns to be included in Endwalker. The second city will be revealed at a later date. Radz-at-Han is based on the subtropical island of Thavnair, an area that has been referenced in the game for years in terms of clothing and items but has never been visited before.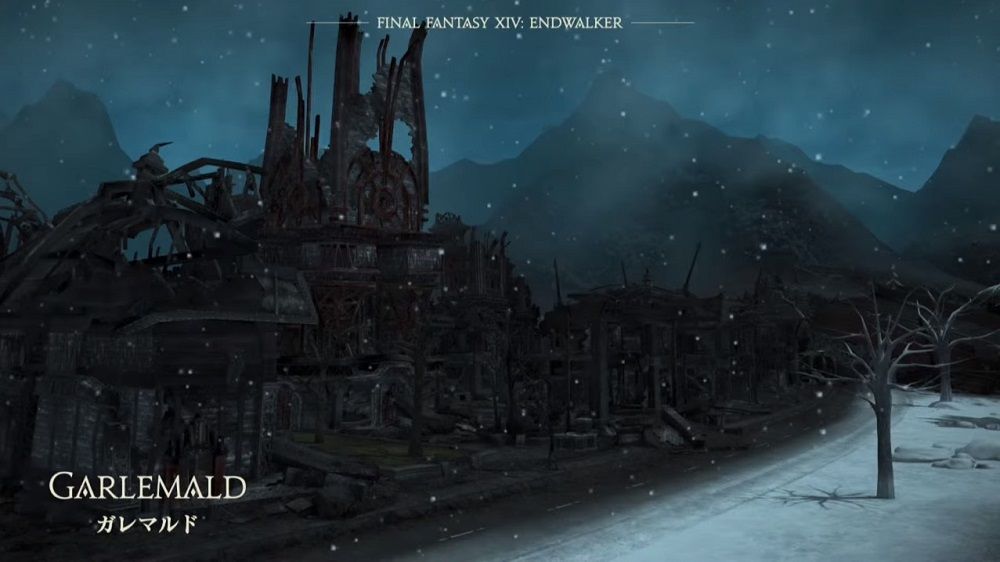 Players will also finally be able to visit the Garlean Empire and check out Garlemald first-hand. This location has featured heavily in the storyline, but players have not been able to visit it thus far. While players have a sense of this location as a grand empire, the artwork and screenshots shown of Garlemald for Endwalker reveal that it has become dilapidated and run-down.
New Beastmen Tribes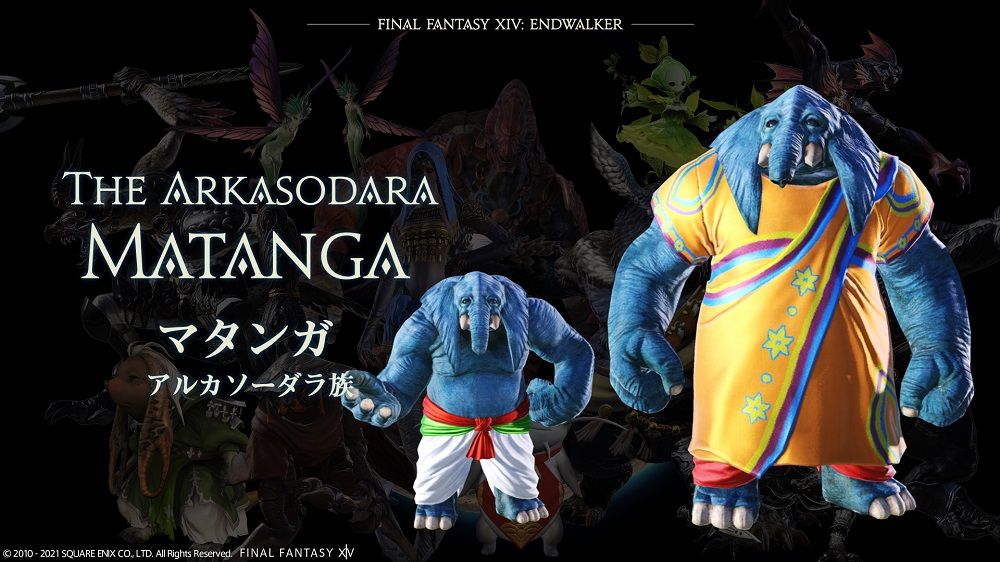 New Beastmen tribes will be added with the release of Endwalker, with one of them being revealed as the elephant-like Arkasodara tribe of the Matanga. This tribe has been hinted at in previous content, with similar Matanga creatures appearing as enemies in situations such as The Hunt and Treasure Hunts.
More Beastmen tribes will be announced in the future, but Yoshida did hint that one of them would be native to the moon and speculated as to what it could be, inferring it has featured in past Final Fantasy titles in some semblance. It is likely that this moon-based race will be the humanoid Lunarian from Final Fantasy 4, also known as the "Moon Folk" as they live on the moon.
New Bosses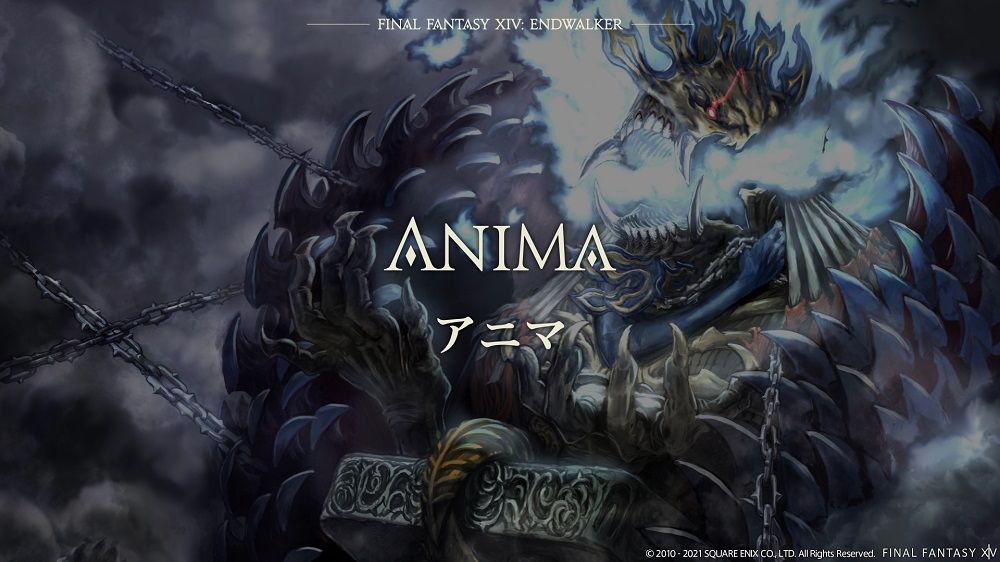 Of course, a new expansion means new bosses and one of the new threats revealed to be waiting to challenge players in Endwalker is Anima, the aeon from Final Fantasy 10. Yoshida revealed that the original art designer of Anima from Final Fantasy 10 is actually a member of the art team for Final Fantasy 14 and recreated Anima for Endwalker.
As what fans would typically refer to as summons from the Final Fantasy series frequently appear as Primals in Final Fantasy 14, we can safely assume Anima will also be a Primal, no doubt summoned or related to one of the new Beastmen tribes.
New Dungeons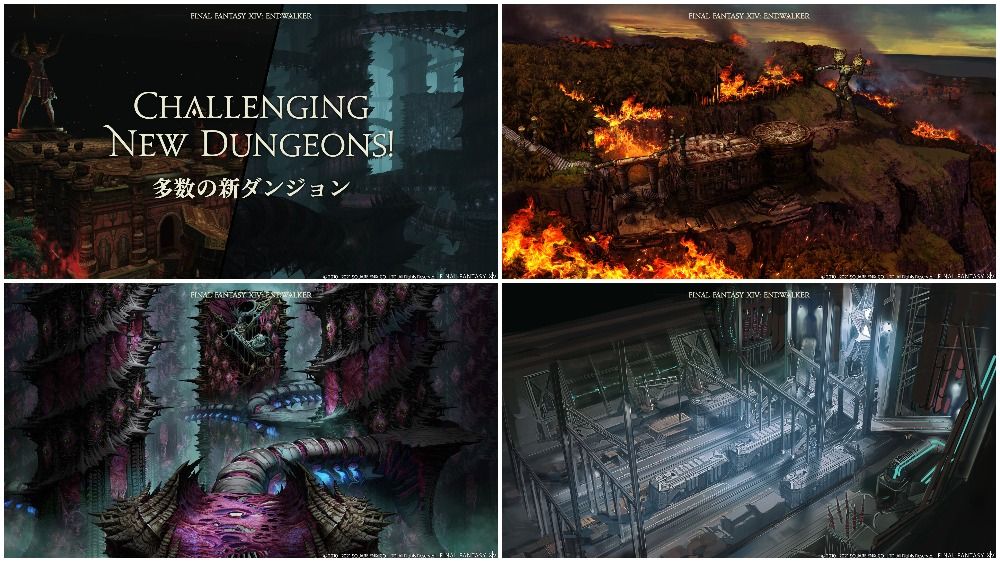 A whole bunch of new dungeons will be added on the release of Endwalker, most of which will be tied to the main scenario. Various concept art pieces were revealed to fans to show what kind of thing players can expect from these new challenges. Yoshida promised fans a wide range of dungeon types, with some that will be more high-fantasy, while others will be more modern with sci-fi elements.
New Raids and PvP Content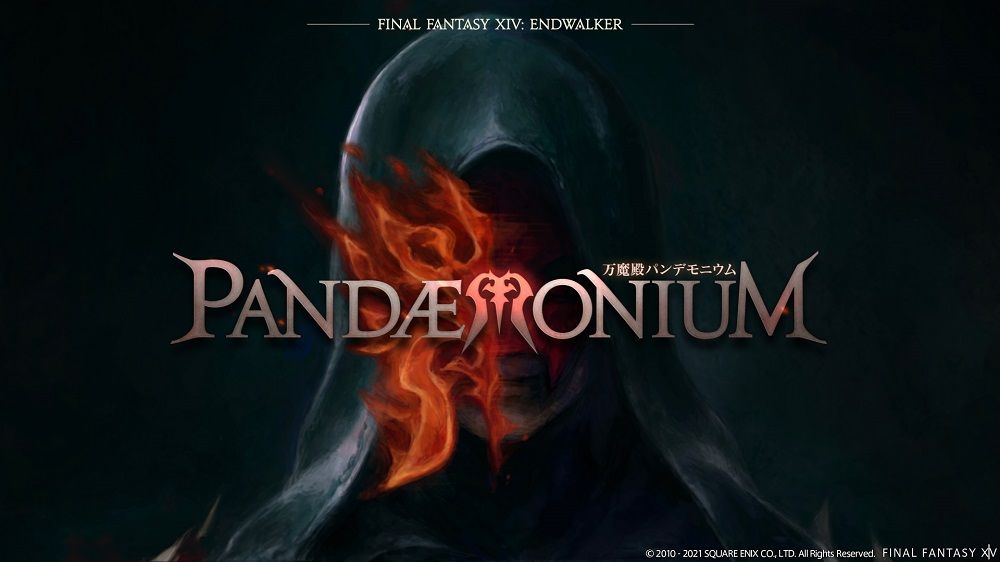 A new eight-person High-End Raid called Pandaemonium will also be added. While the details given were rather vague, from the artwork we know that this raid will be related to the Ascians, with it appearing as though Lahabrea will somehow make a comeback. Yoshida did promise that this particular raid will be "very unique" and that it will be a brand new, completely original story about Pandaemonium.
Additionally, a new Alliance Raid will be added with Yoshida explaining that they are currently working on new content while they wrap up the YorHa: Dark Apocalypse Raids that are due to end with the release of 5.5. More information about the new Alliance Raid will be revealed at the digital Fan Festival in May, but for now, Yoshida has promised it will be completely original to Final Fantasy 14 and not another cross-over. It will apparently delve into "a piece of Eorzean lore that has remained steeped in mystery for a long time." The official Endwalker website states "Secrets revealed in a new alliance raid series," promising fans some resolutions to some long-standing questions.
A new small-scale PvP mode will be added with Endwalker, with the aim being to introduce some more casual PvP content that is more immersive by removing role restrictions. This new PvP mode will have a new type of reward system that doesn't solely focus on gear, with the aim of encouraging other new players to start PvP.
Island Sanctuary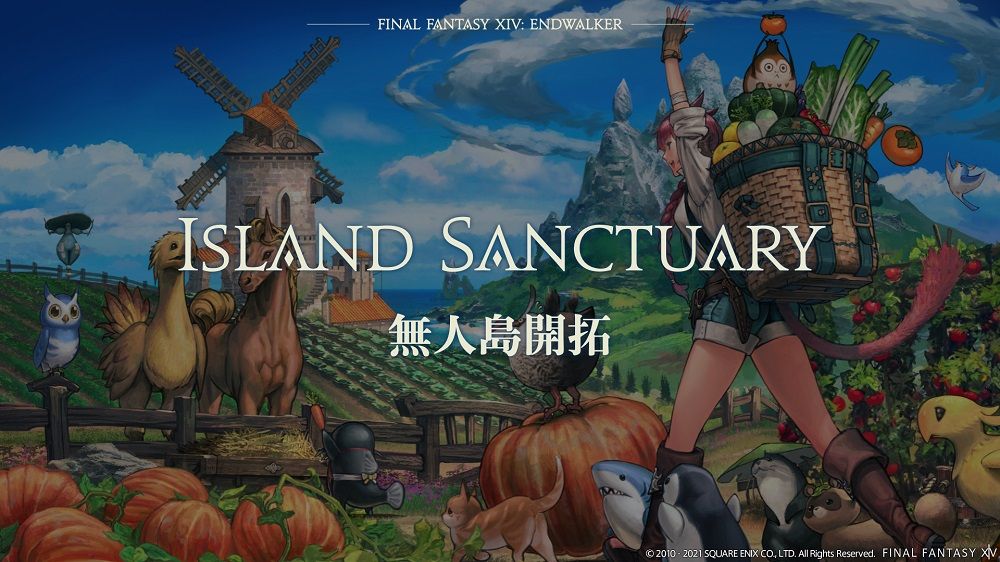 A new piece of content was unveiled called Island Sanctuary. The artwork shows a player accompanied by minions and mounts in a farm-style area. This content is aimed at providing players with a "slow life" option, and will not only be aimed at crafters and gatherers.
Yoshida teased that players might be "raising animals" and "cultivating the land" on an uninhabited deserted island, with the option of letting their minions roam the area. This content appears to be offering some kind of Harvest Moon-style content.
New Residential District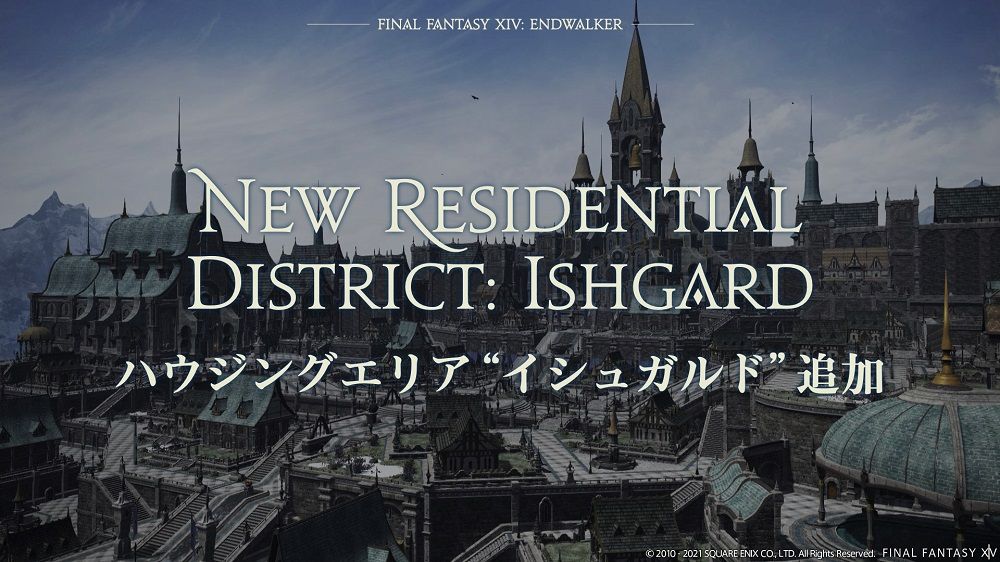 Every Final Fantasy 14 player already knew this was coming as many have been hard at work on the Ishgardian Restoration in the Firmamanet. The new residential district based in Ishgard will be added in 6.0. But at first, players will only be able to go in and look around.
The purchase of plots will be available with the release of patch 6.1. It will be the same size as pre-existing residential districts, with the same number of wards, and will offer both houses and apartments.
New Trust System NPC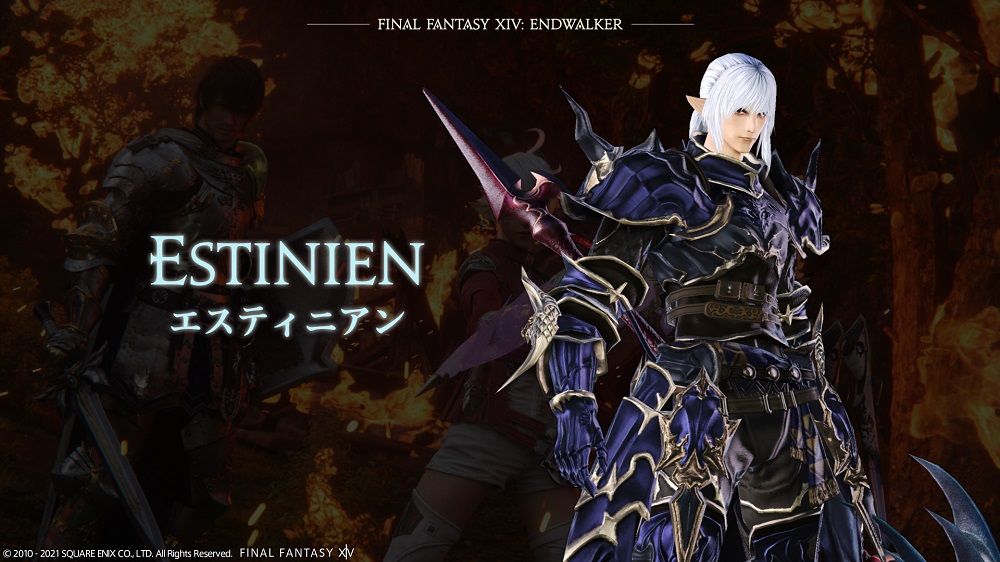 A new NPC will be added to the Trust System, with the Azure Dragoon Estinien joining the roster. The interesting thing about this reveal is that Estinien seems to be sporting a new hairstyle, with his hair tied back into a ponytail. There are also plans to adjust the Trust System, such as adding new activities and types of duties, but more details on that will be revealed later in the year.
The addition of Estinien is to help with the lack of melee DPS characters currently available in the Trust System, as well as offering some fan service as the addition of Estinien was a frequent fan-request. Yoshida teased that fans would find out how a "lone wolf" like Estinien would team up with the Warrior of Light while playing through the main scenario.
Data Center Travel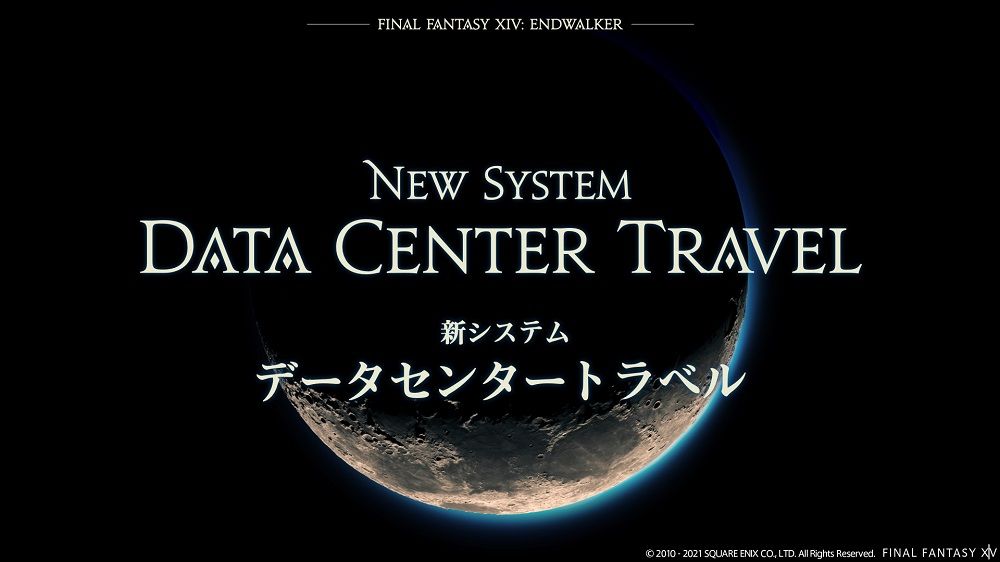 A new Data Center Travel system will be added, which will be similar to the existing World Travel System, but that will likely be more limited. This new system will allow players to travel across to other data centers temporarily to spend time and hang out with friends.
For those worrying about the effect on economies, Yoshida expressed that this new addition should not negatively affect the economies, much in the same way that the World Travel System did not affect economies.
Additional New Content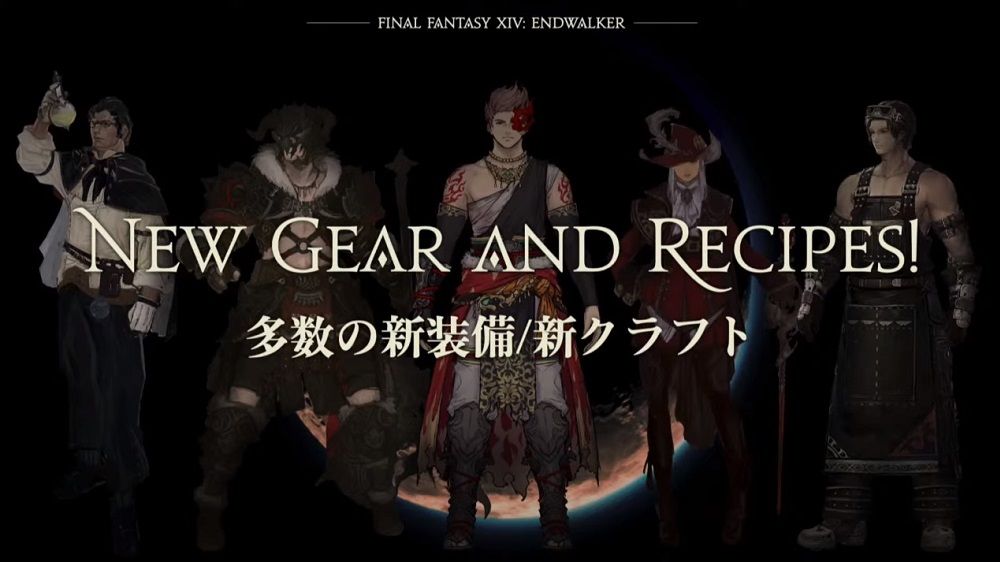 Of course, there will be plenty of new side quests added, as well as new role quests, crafter and gatherer quests, and more. When it comes to the role quests, the format of these will be changing from those previously featured in Final Fantasy 14. Originally, they were sorted into four categories: Tank, Healer, Melee DPS, and Ranged DPS. However, in Endwalker, they will be sorted into five categories: Tank, Healer, Physical Melee DPS, Physical Ranged DPS, and Magic DPS.
New job actions will be added for the new levels, as well as the fine-tuning of existing job roles to ensure the game is well-balanced. New gear and crafting recipes will be added, with some of the revealed armor sets seemingly taking inspiration from the original artifact armor sets of job roles.
There will also be new content added to the Gold Saucer, with Yoshida promising something as big as the most recent addition of Mahjong that multiple players can take part in. Many fans are hoping for the addition of the Blitzball minigame from Final Fantasy 10.
Removal of Belts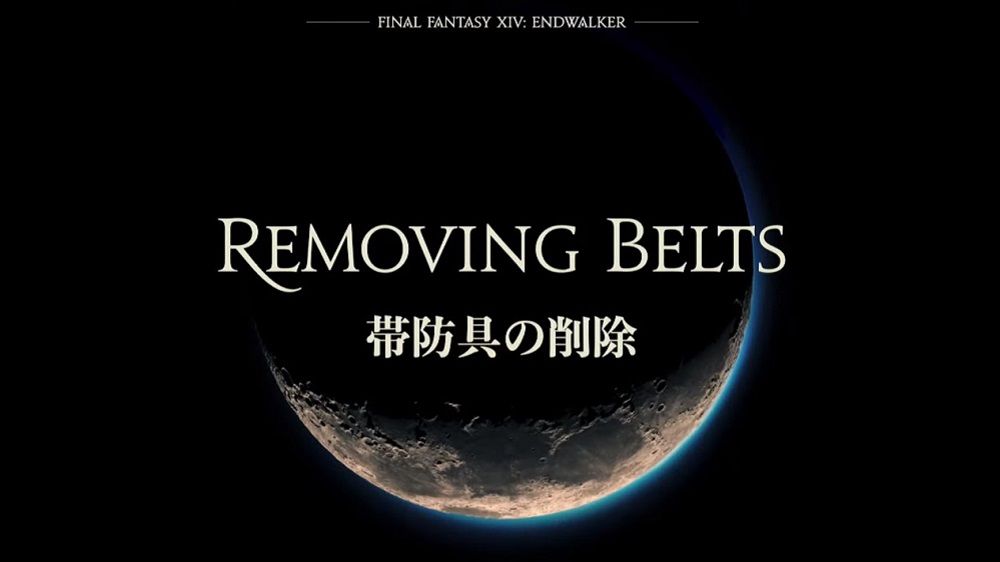 Belts will be removed with the release of Endwalker, with Yoshida explaining that the decision was due to the item not adding to a character's physical appearance and its small contribution to player stats. They are the least favorite item according to fans. The removal of rings was also considered, but as rings do change the physical appearance and can be different on each hand, it was decided they would be left in.
From the release of 6.0, belts will no longer be equippable and any that are currently worn by players or retainers at this time will be moved to the Calamity Salvager NPCs. Players who want to keep the materia from their belts are advised to remove the materia from the belt prior to this time.
Belts will no longer drop from duties and will no longer be purchasable with tomestones. Furthermore, the armory chest slots allocated to belts will then be re-distributed, giving an additional 15 slots to rings, an additional 15 slots to primary weapons, and then five slots will be held in reserve.
Next: Everything You Need To Know About Final Fantasy In 2021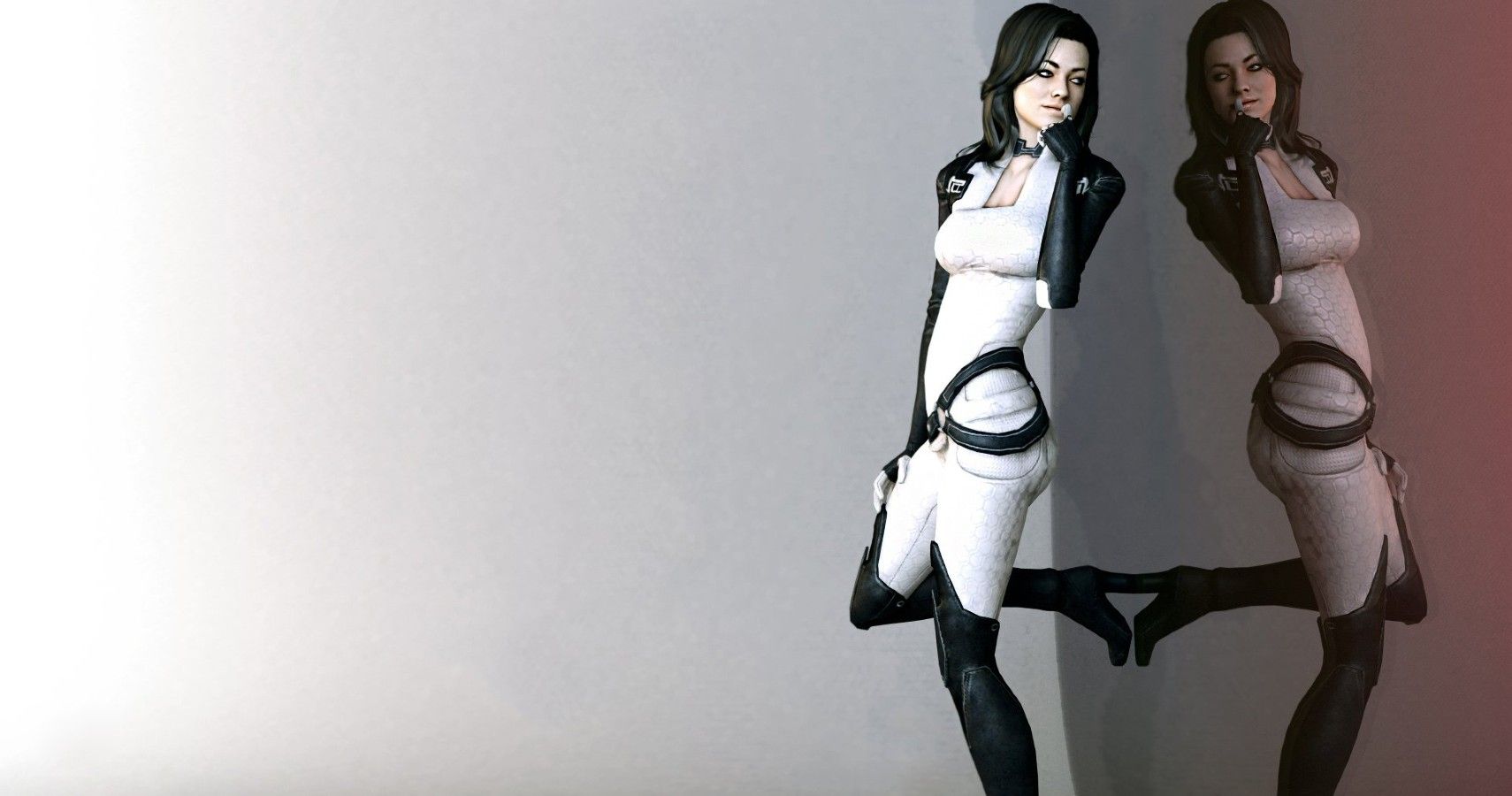 Meg appreciates gaming on all formats, but primarily spends her time achievement hunting to the extreme. Her passion for gaming began as a child, when first introduced to the Amstrad. A collector of gaming consoles past and present, Meg spends as much of her time rediscovering old classics as she does playing the latest releases.
Source: Read Full Article