Quick Links
How Long Does Winterfest Last?
Challenges For Winterfest
New Items And NPCs Available During Winterfest
Every Free Item You Can Earn During Winterfest
Events are common in Fortnite, but it's only once a year that Epic Games offers a winter-themed event centered around the holidays. Winterfest features amazing new experiences with unvaulted items, missions to complete, new modes, and lots of rewards. You can earn everything from sprays to skins during Winterfest, and most of the rewards are completely free with no requirement other than logging in to Fortnite each day.
There's a lot of new content in Winterfest 2021, so you should prepare by reading up on everything Fortnite has added to its battle royale mode. Here's everything you need to know before you jump straight into the winter-themed action.
How Long Does Winterfest Last?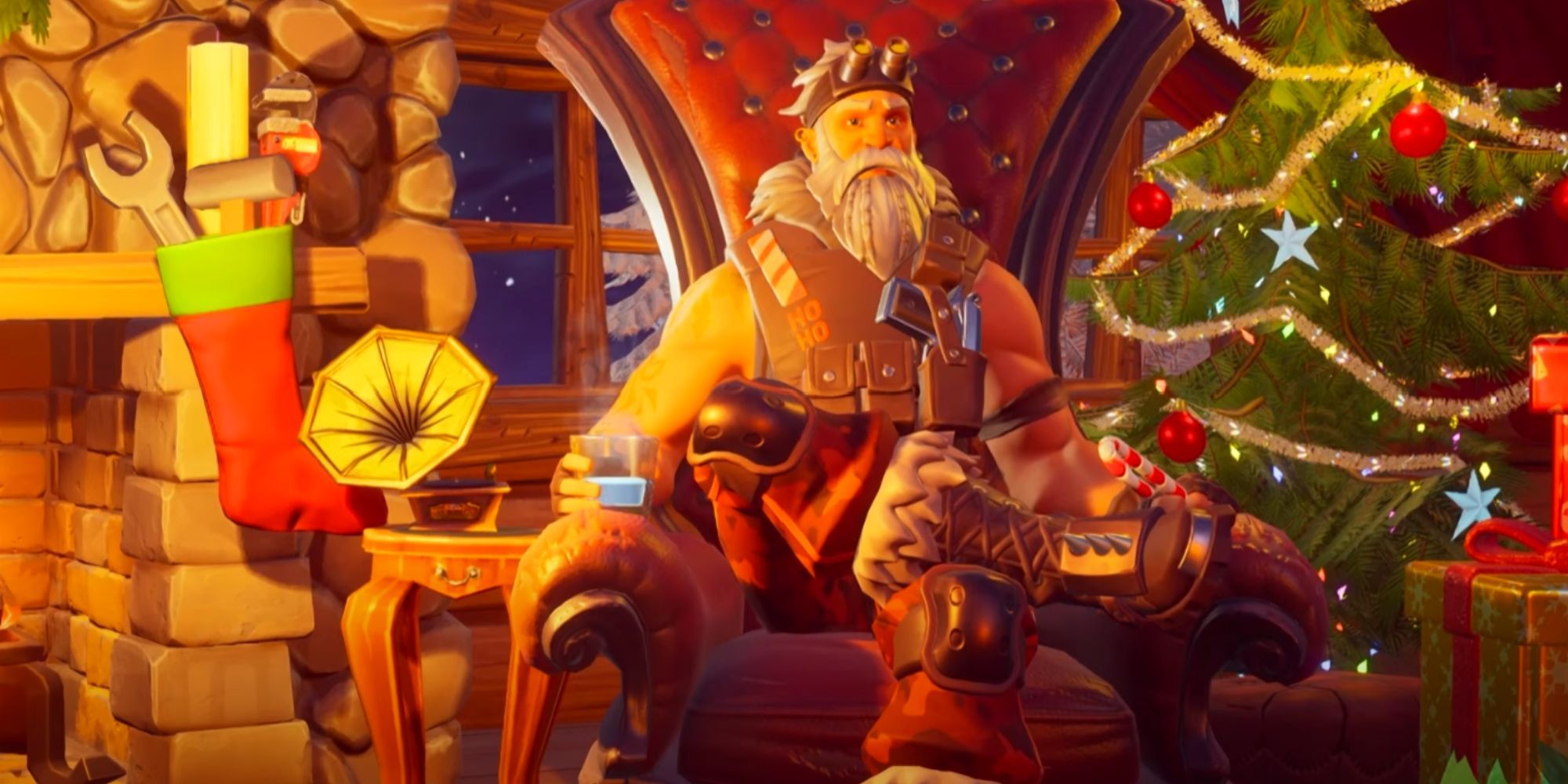 The Winterfest event starts on December 16, 2021 at 9am EST and runs until January 6, 2022 at 9am EST. That gives you three weeks to earn all of the rewards from Winterfest.
Once Winterfest 2021 ends, you likely can't ever obtain the exclusive rewards again, so make sure to log in to your Fortnite account each day to claim a present from the Lodge and complete the Winterfest challenges, if you're up for them.
New Skins In Winterfest
Lots of new outfits are available exclusively for the Winterfest event, so here are the new skins you can earn through gameplay or by purchasing them in the shop.
Free Skins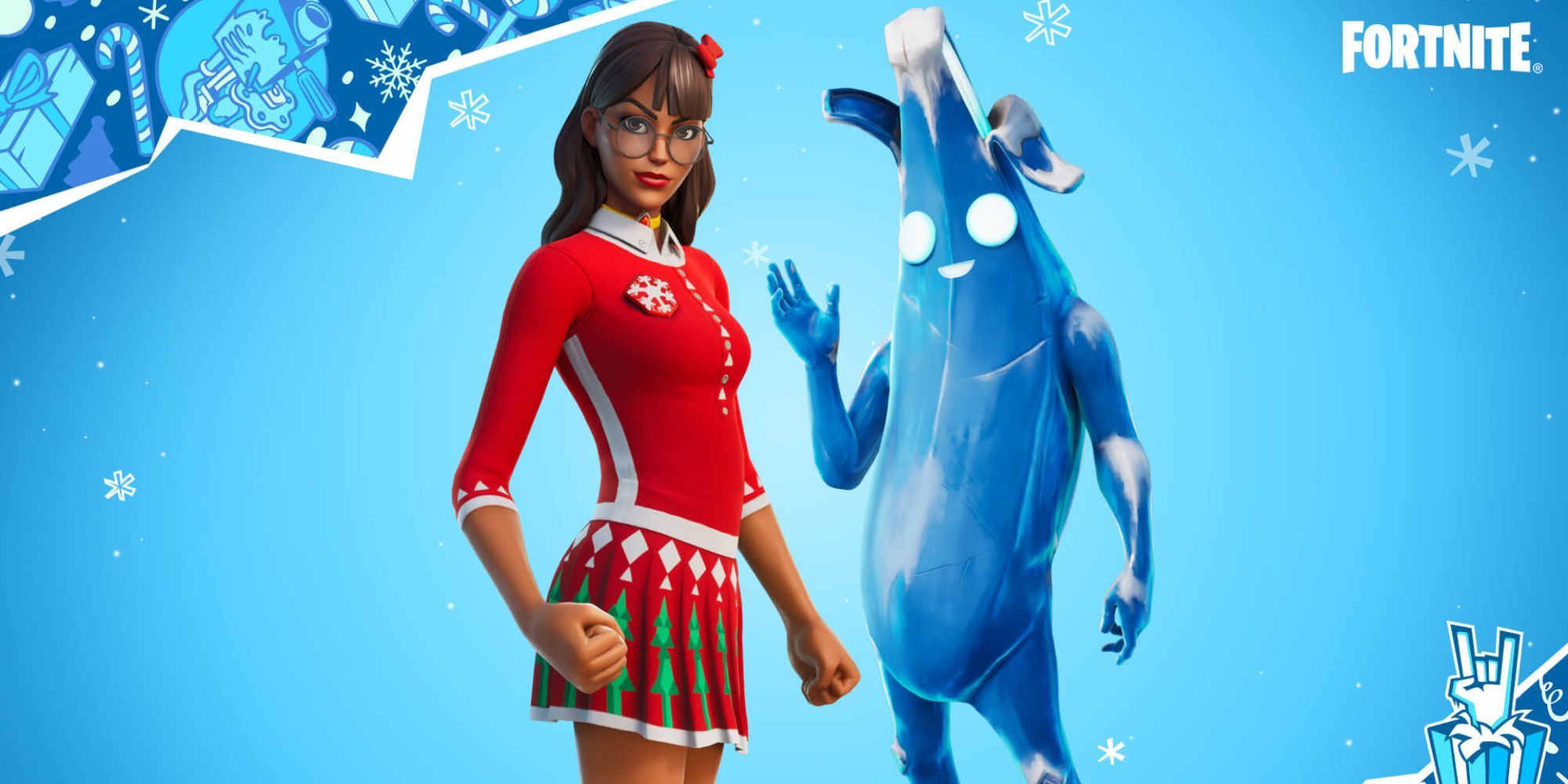 There are three free skins Epic Games is giving away during Winterfest. The free skins include Blizzabelle, Krisabelle, and Polar Peely. The Krisabelle and Polar Peely skins are available by opening gifts at the Lodge, but those gifts aren't yet available at the time of writing (December 16, 2021). These skins will be available within the next few weeks.
The Blizzabelle skin is free if you log in to your Fortnite account on the Epic Games Store during Winterfest with a PC. You can redeem the Blizzabelle skin in the item shop.
Item Shop Skins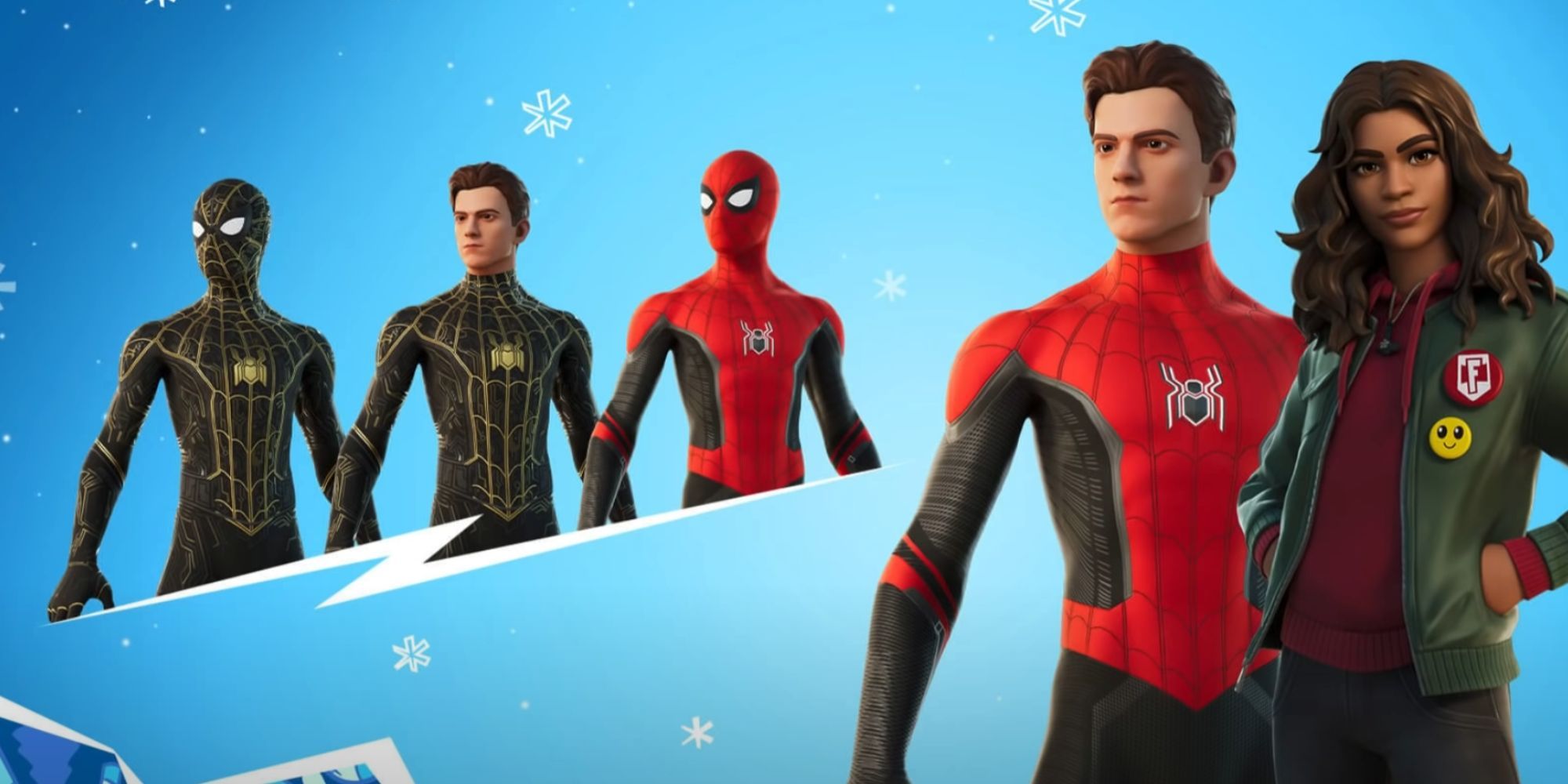 Epic Games is releasing several new skins during Winterfest, including another version of Spider-Man, which displays Tom Holland's face without the superhero's mask, although you can also wear the mask if you wish. A skin for Zendaya's version of MJ will also release during Winterfest. Both Tom Holland's Spider-Man and Zendaya's MJ skin are available in the Item Shop starting December 16, 2021, at 7pm EST.
Additionally, previous holiday-themed skins will likely return to the item shop during Winterfest, so keep an eye on the shop each day since it changes regularly. Never before seen winter-themed skins may also release in December 2021 and January 2022.
Challenges For Winterfest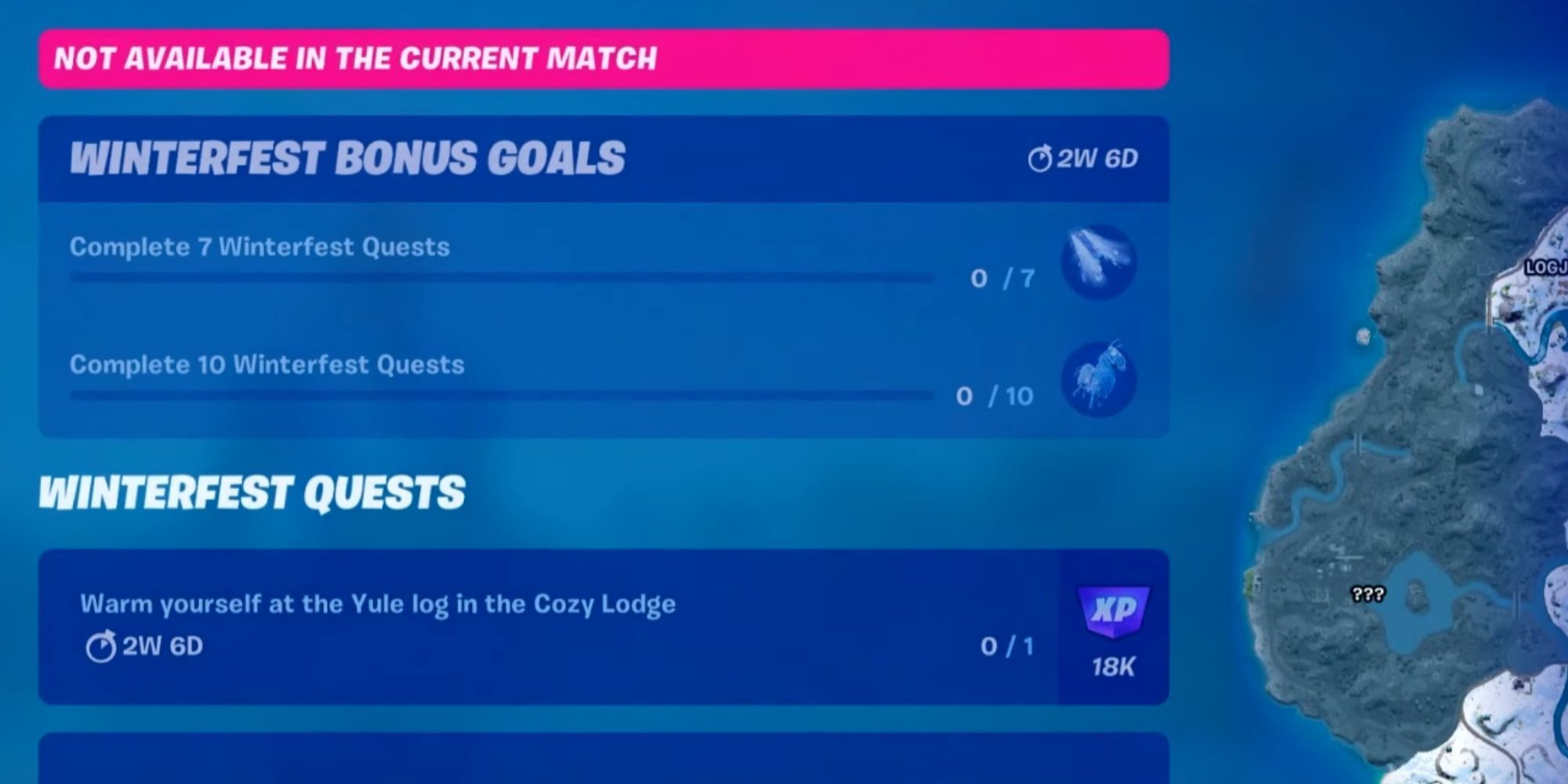 Like other Fortnite events, Winterfest includes a set of challenges that you can complete to unlock free cosmetic items. There are 15 challenges in total, but only one challenge will unlock each day, starting on December 16, 2021.
You earn the Snowmando Board Glider once you finish seven Winterfest challenges, and you get the Frosty Back Bling upon completion of ten challenges. These are all 15 of the challenges for Winterfest.
| Challenge | Number |
| --- | --- |
| Use The Yule Log To Warm Yourself Inside Cozy Lodge | Once |
| Deal Damage To Enemies With A Snowball Launcher | 50 Damage |
| Collect The Toy Biplanes at Greasy Grove, Sleep Sound, Or Condo Canyon | Collect 3 |
| Walk With Ice On Your Feet | 200 |
| Use A Chicken To Fly | 200 |
| Use A Dancing Emote At Sgt. Winter's Workshop And Crackshot's Cabin For Three Seconds | Once Each |
| Ram Into Snowmen With A Vehicle | Once |
| Use A Holiday Present | Once |
| Search Chests Under Holiday Trees | Once |
| Use Food Items In The Same Match | 5 Food Items |
| Use A Sneaky Snowman To Hide From Enemies That Are 25m Away Or Closer | 10 Seconds |
| Light Campfires With Ice On Your Feet | Once |
| Ride On A Crackshot Quadcrasher | 1,000 Meters |
| Destroy Holiday Decoration Props | 10 |
| Use A Chiller Grenade To Give An Enemy Icy Feet | Once |
New Modes For Winterfest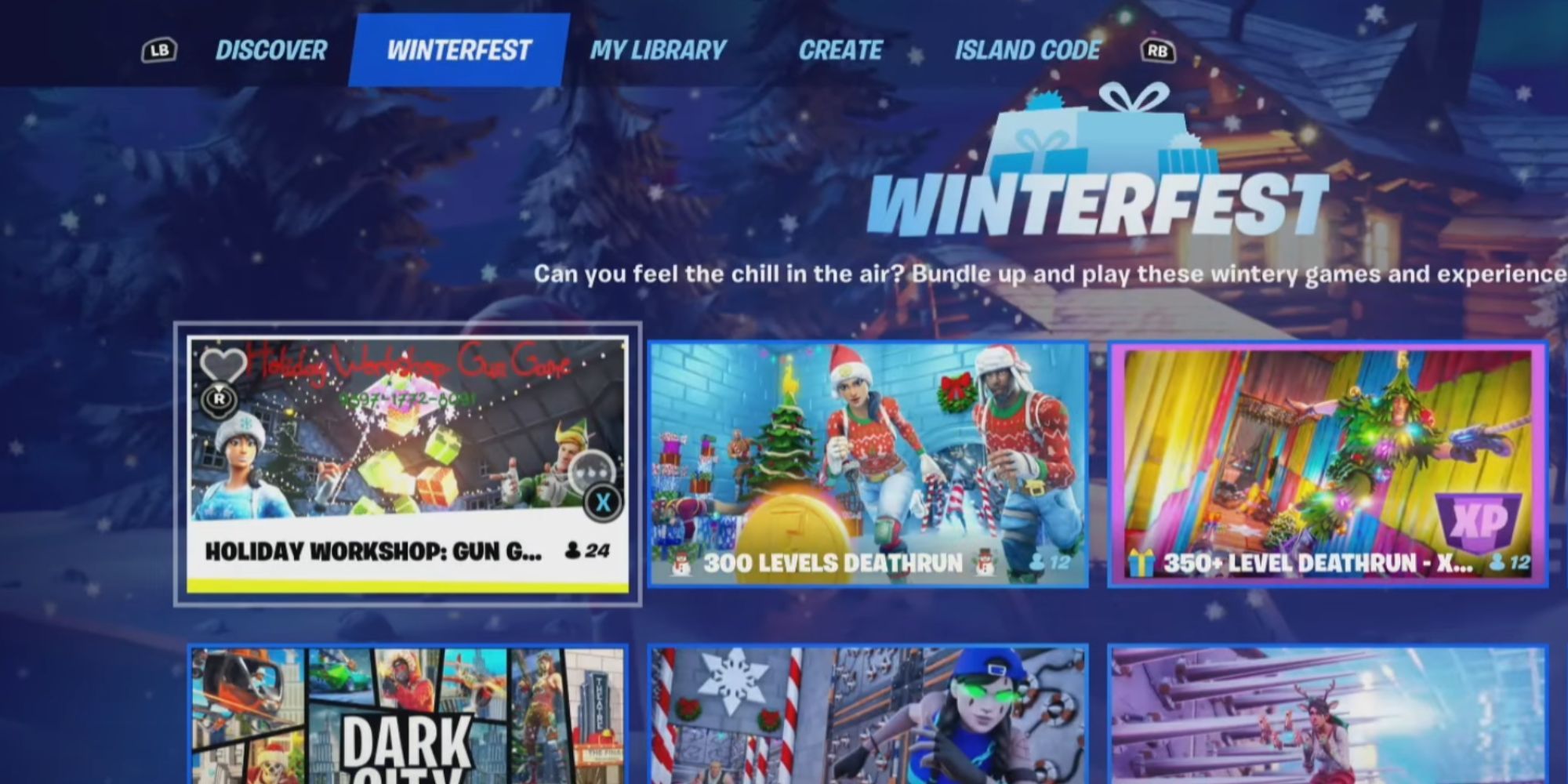 New Winterfest game modes are available under the High Stakes tab while selecting the mode in the main menu. These game modes are Christmas- or winter-themed, and more new modes may appear during Winterfest.
The following modes are two of the most popular minigame collections with a Winterfest theme. There's also a new tab titled "Winterfest" in the game mode selection menu, featuring dozens of winter-themed games that community members created.
The Frosty Games
The Frosty Games features 13 minigames, all with a winter theme just in time for the holidays. This collection of games includes fan-favorite modes such as Gun Game, Prop Hunt, and many more, all inside a winter environment. If you enjoy the non-traditional Fortnite game modes, then you'll love the Frosty Games.
Christmas Minigames
Christmas Minigames offers multiple games, similar to The Frosty Games pack. If you celebrate Christmas or any other December holiday, then you'll likely enjoy the selection of minigames complete with icy environments and festive decorations.
New Items And NPCs Available During Winterfest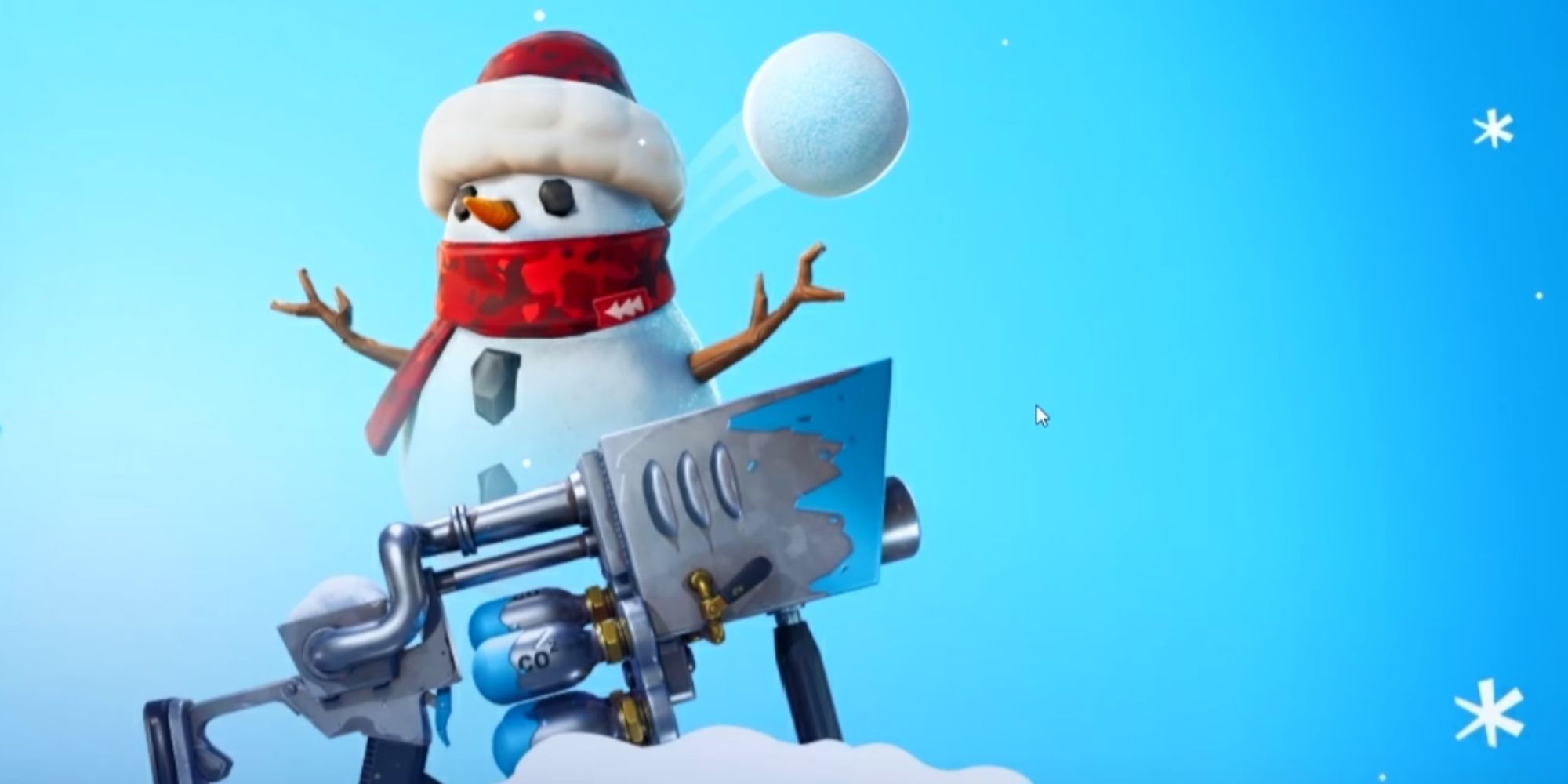 There are a few items that Epic Games have unvaulted for Winterfest. These items include the Sneaky Snowmando, Chiller Grenades, Holiday Presents, and Snowball Launchers. The Sneaky Snowmando allows you to disguise yourself as a snowman, while the Holiday Presents grant loot when you use them.
The Snowball Launcher and Chiller Grenades are more combat-focused as they allow you to freeze enemies and shoot snowballs that cause explosions. All four of these items offer great winter-themed abilities, and they're particularly useful when paired with the new Web Shooter item.
Sgt. Winter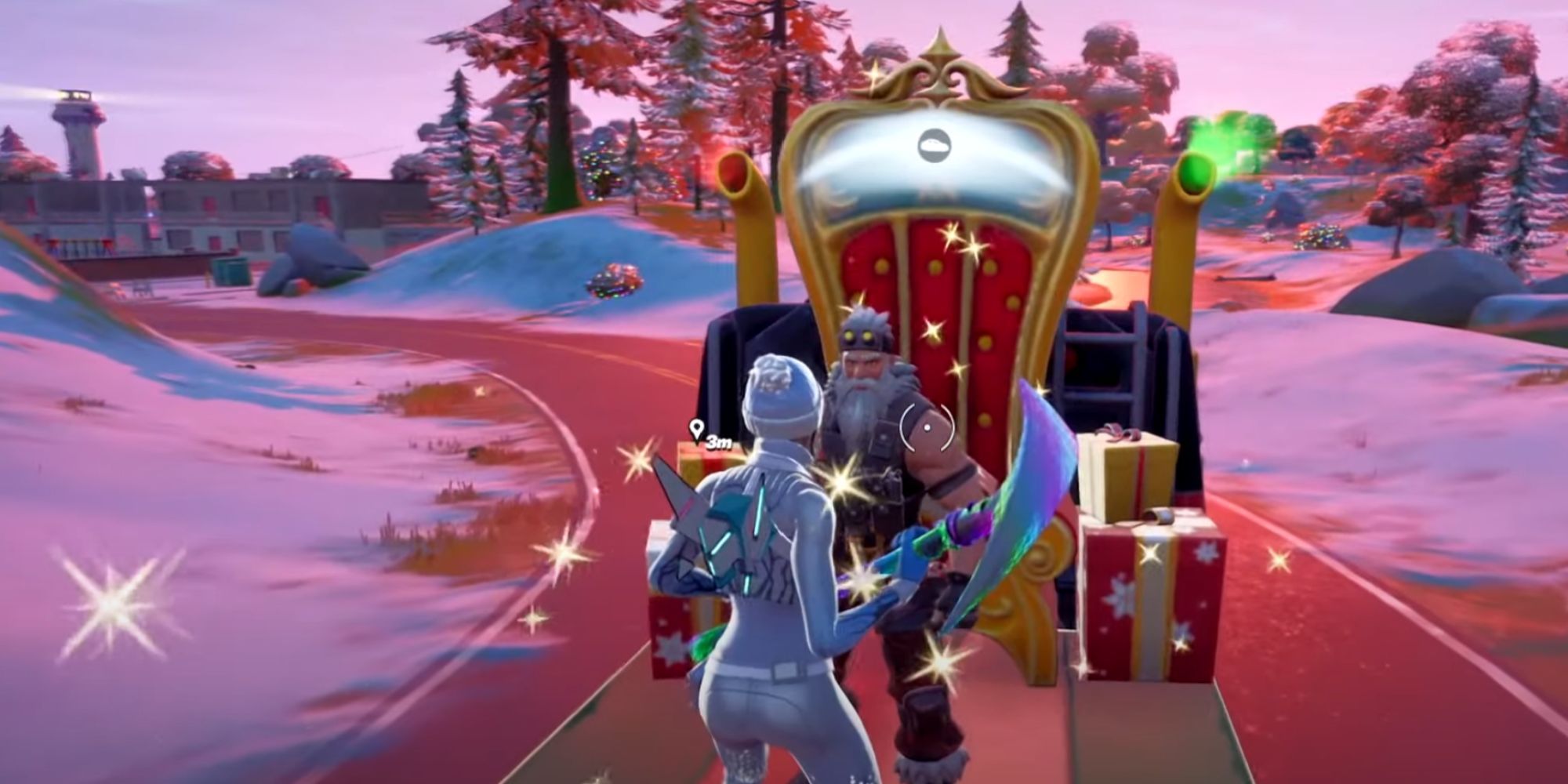 Sgt. Winter is now riding around the Fortnite map in his vehicle. He may become hostile if you get too close to him. Loud music plays when you approach Sgt Winter, and he'll throw presents at you that offer a random assortment of items. You can use Sgt. Winter to your advantage because his vehicle makes a lot of noise, which masks your footsteps and other sounds to an extent.
Every Free Item You Can Earn During Winterfest
You can earn lots of free rewards by completing Winterfest challenges and unwrapping presents. You can unwrap a new gift every day in the Lodge, which you can access through the main menu.
You'll unlock the Golden Look Board Glider and Snowman Banner Icon during Winterfest simply by having an active Fortnite Crew subscription, so they are not free in the technical sense but do not cost anything extra beyond the subscription price.
Here's a guide to every Winterfest cosmetic item and how to earn them during the event. As with all rewards in Fortnite, these items are only cosmetic and don't affect gameplay.
| Reward | Item Type | How To Get | Picture |
| --- | --- | --- | --- |
| Snowplower | Harvesting Tool | Open Presents In The Lodge | |
| Sentinel | Glider | Open Presents In The Lodge | |
| Wooly | Wrap | Open Presents In The Lodge | |
| Choice Knit | Emote | Open Presents In The Lodge | |
| You Better Watch Out! | Loading Screen | Open Presents In The Lodge | |
| Twinkly | Wrap | Open Presents In The Lodge | |
| Holly Hatchets | Harvesting Tool | Open Presents In The Lodge | |
| Auroral Arc | Contrail | Open Presents In The Lodge | |
| It's Perfect! | Emoticon | Open Presents In The Lodge | |
| Bombastic Winterfest | Spray | Open Presents In The Lodge | |
| Loot In The Mountains | Music | Open Presents In The Lodge | |
| Snowflake | Banner Icon | Open Presents In The Lodge | |
| Polar Peely | Skin | Open Presents In The Lodge | |
| Krisabelle | Skin | Open Presents In The Lodge | |
| Blizzabelle | Skin | Redeem Through The Item Shop On Fortnite, Requires A Computer With The Epic Games Store | |
| Snowmando Board Glider | Glider | Complete Seven Winterfest Challenges | |
| Frosty | Back Bling | Complete Ten Winterfest Challenges | |
| Merry Marauder | Banner | Play Creative Mode For Two Hours | |
| Ol' Cracky | Emoticon | Play Creative Mode For Two Hours | |
| 2022 New Year's Banner | Banner Icon | Play Creative Mode For Two Hours | |
| Llamistletoe | Spray | Play Creative Mode For Two Hours | |
| Golden Look Board | Glider | Subscribe To Fortnite Crew | |
| Snowman | Banner Icon | Subscribe To Fortnite Crew | |
Source: Read Full Article