Ziplines provide great mobility in-game. Here's where you can find them in Season 6.
It's the start of a new Fortnite season and the second batch of weekly challenges is here. Most players are still farming experience points with Rare quests so they can level up their Battle Pass as quickly as possible. It's always exciting to get all the new emotes and skins in a Battle Pass while working towards reaching tier 100.
Thankfully, the weekly quests have been released so Fortnite fans have some new challenges to keep them busy and help them grind some levels.
If you want to know where you can find the best ziplines to finish this challenge, we've got you covered. This guide will point you in the direction of the most accessible ziplines on the Battle Royale island.
There are more weekly challenges available some easier than others. This week you'll have to deal damage with mechanical weapons, tame a boar, and craft a variety of different bows. Riding different ziplines won't be too hard if you know where to look.
There are some ziplines here and there scattered around the map but there are two main locations where you can complete this challenge in the blink of an eye.
Steamy Stacks
There are electric towers from Steamy Stacks to Retail Row, and these are all connected. You will only need to ride five different ziplines in order to succeed in this challenge.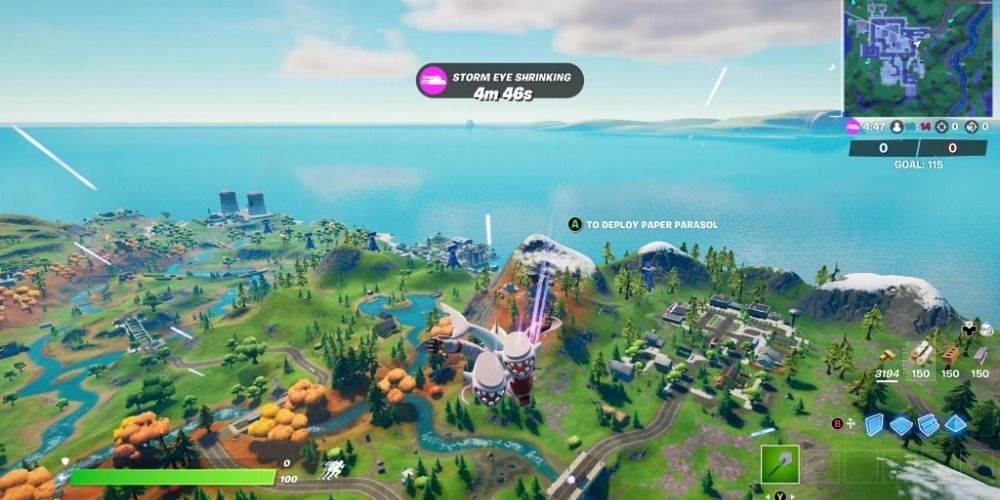 You'll want to collect some loot before doing your challenge, just in case you run into enemy players. So, if you notice that one of the electric towers has ground loot on top or even a treasure chest, land there. Otherwise, you can land at Steamy Stacks and then use the cooling towers that will send you flying, try to glide onto one of the ziplines. Of course, you can also land at Dirty Docks or Retail Row and build up to reach the water tower.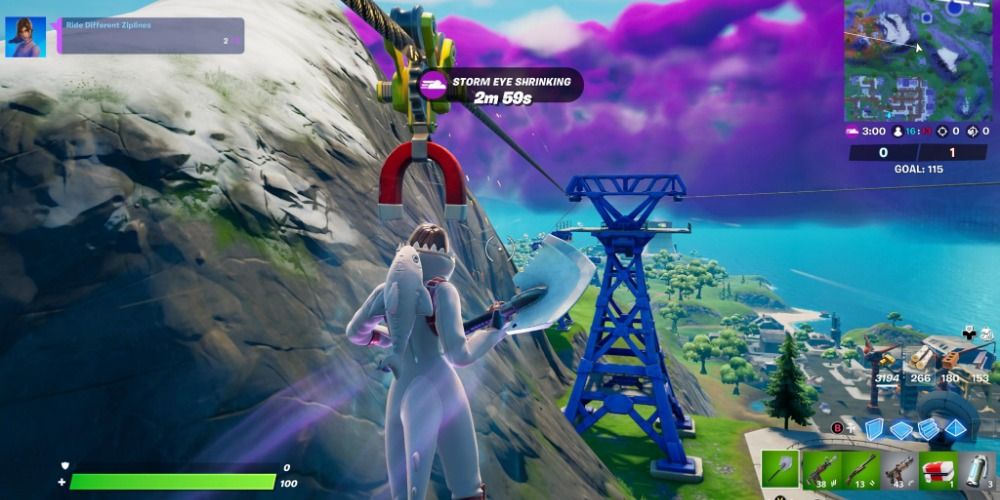 Once you're on top of an electric tower, you'll be able to switch between all of the four ziplines connected to it. After you've done this, reach the next electric tower and just use one of the other two ziplines connected to it.
The Spire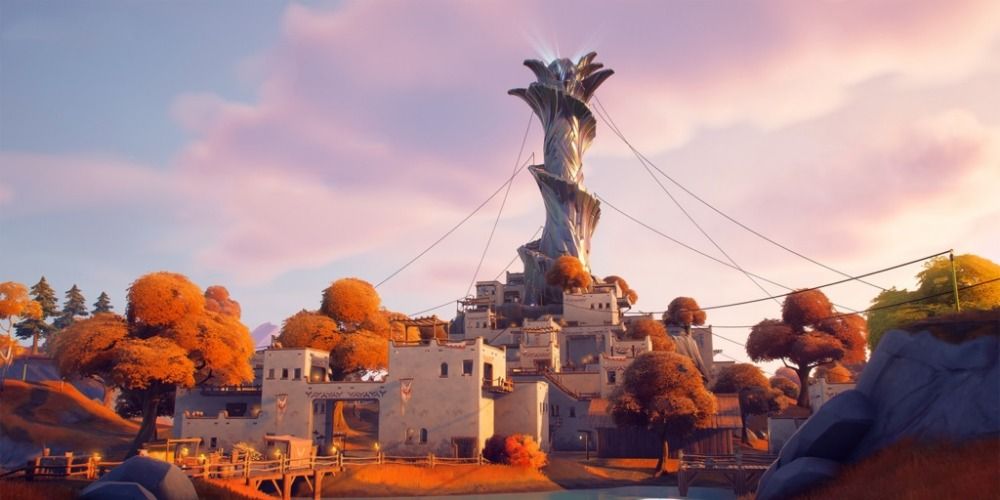 Since it's right in the center of the map and right next to Boney Burbs, The Spire is usually a crowded place. There is also a Spire Assassin wandering around the location, so you'll have to be careful. Dirty Docks and Steamy Stacks much less risky if you're just trying to get the challenge done.
The ziplines surrounding the Spire structure, help players reach different parts of it. So, most of these ziplines are close to each other, some up above and some down below, meaning you can easily drop from the one you're on to reach the next one.
It might be quicker to complete the challenge at The Spire but it is far more dangerous, so come prepared with enough shields, materials, and good loot. In case you run into trouble.
Once you've completed the challenge you can jump safely from the zipline as you'll have the hop rock effect.
NEXT: Fortnite: A Complete Guide To Crafting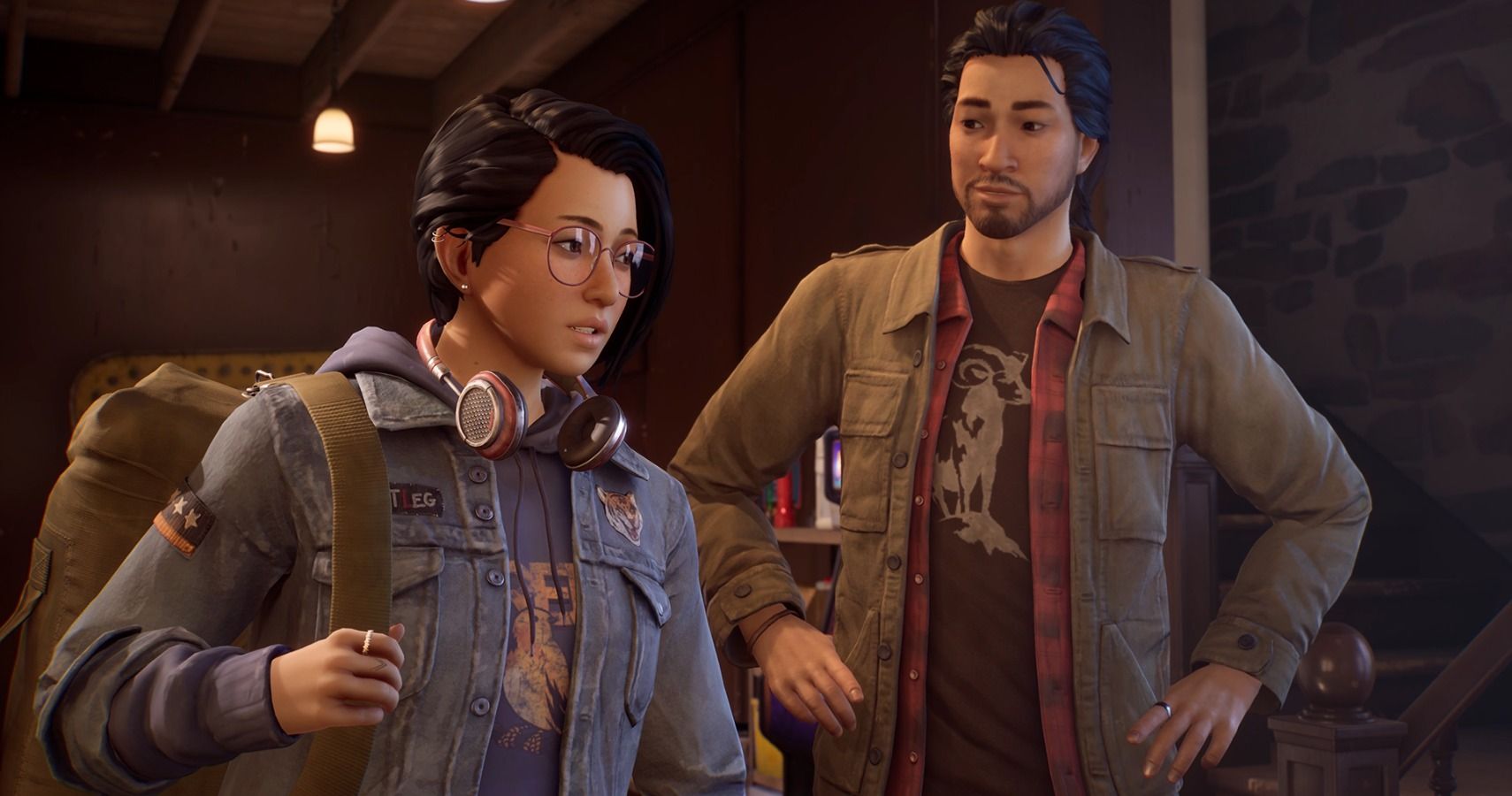 Ashely Claudino is a translator, writer, and above-all someone with a lot of love for video games. She has a Translation degree, which she obtained at the University of Lisbon in 2020. During her internship at the National Museum of Natural History and Science, she worked as a translator and editor. Now, Ashely translates indies for fun and writes about video games.
Source: Read Full Article