We show you how you can unlock Lara Croft's gold anniversary style. Extra style options have been a part of Fortnite for a while now. You can unlock styles for various Battle Pass skins by doing a series of different Epic (purple rarity) challenges or simply by leveling up.
There are dozens of skins available in Fortnite. They come in all shapes and sizes. A while ago Epic games started adding alternative styles. Some skins are already added to the shop with new styles whereas other skins got styles later on, after being released.
Get The Basic Lara Croft Skin First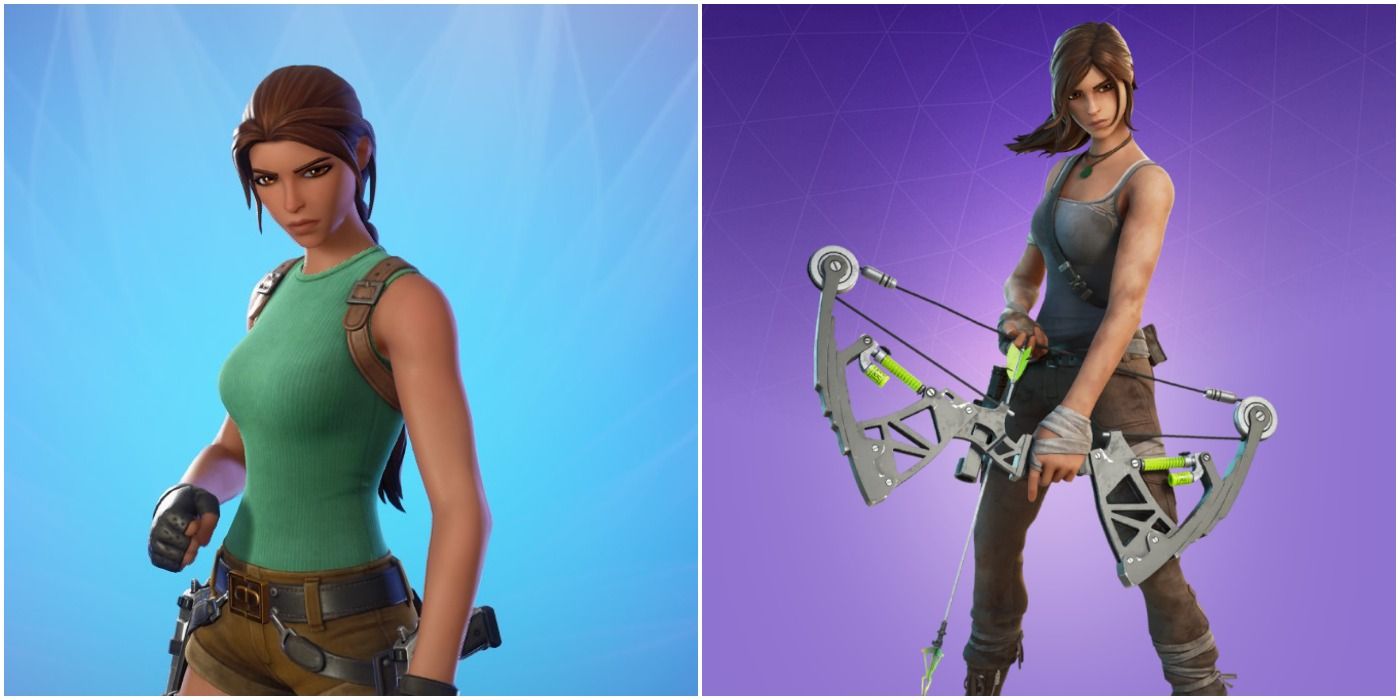 Occasionally, Epic Games will add and give away new extra styles for different sets of cosmetic items. With the release of their most recent update (Update 16.40), Epic added a brand new style for the Lara Croft (25th Anniversary) skin and fans can't wait to get their hands on it.
You will receive the default Lara Croft skin once you reach level 15 of Chapter 2 Season 6's Battle Pass. To unlock her 25th Anniversary style you'll have to keep playing until you reach level 22 of the Battle Pass. Her Classic style can only be unlocked once you've completed 31 Epic quests.
The most recent added style, however, requires players to do a more specific challenge in order to acquire it. Our guide will explain, step-by-step, how to get it.
How To Acquire The Lara Croft (Gold Anniversary) Style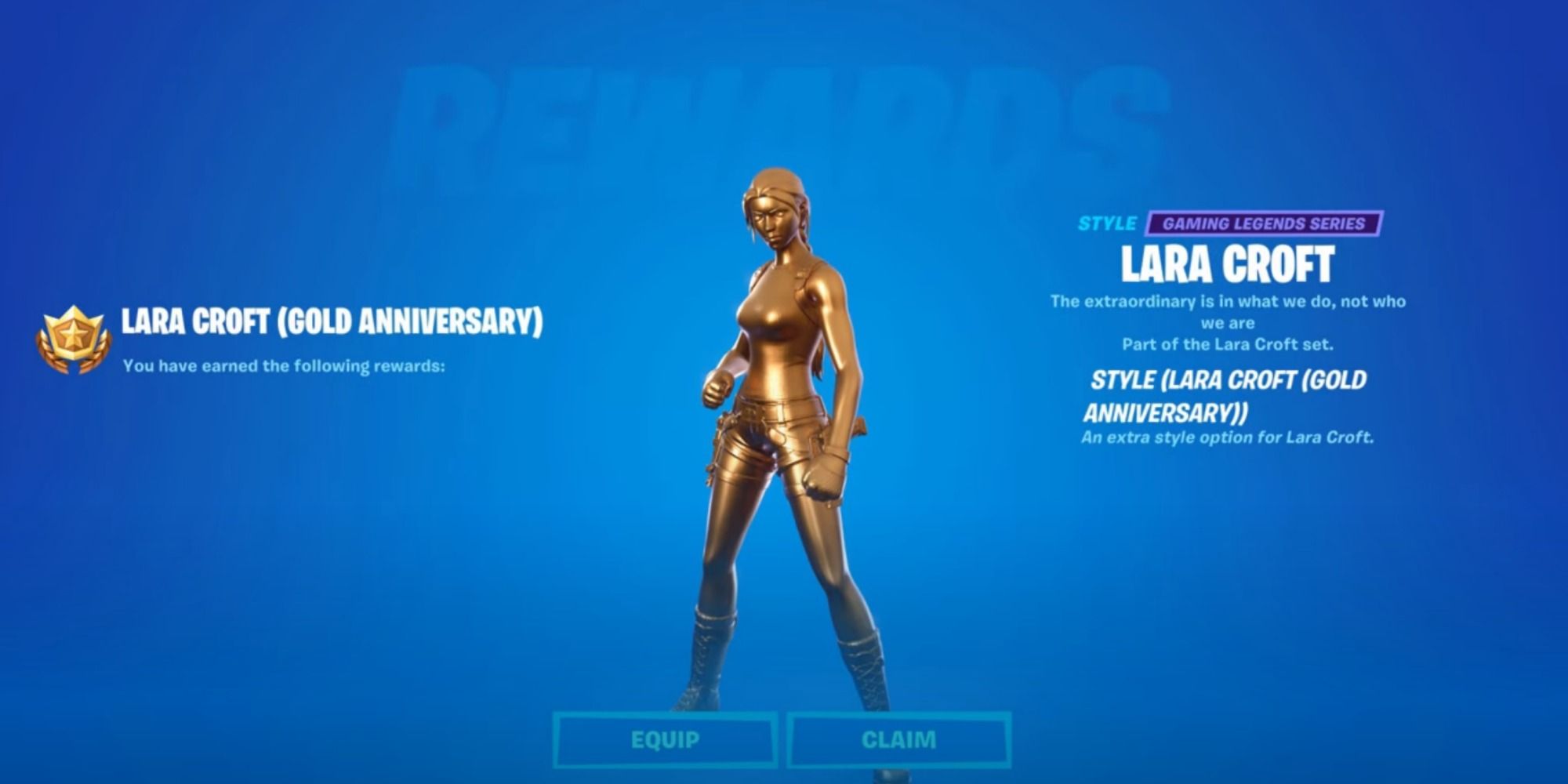 The most recently added Lara Croft skin will turn the skin's 25th-anniversary version completely gold.
To do this you'll have to head down to Isla Nublada, Fortnite's newest landmark. It is here that you'll also find a new character, Orelia. Isla Nublada is on the southern end of the island, directly south of Flushed Building. Here's how you can get the style:
Go to Isla Nublada
Head to the lower level of the castle ruins
Pick up the Legendary Assault Rifle
Although it doesn't seem like a difficult challenge, you need to be the first player to get ahold of the Legendary mechanical Assault Rifle. So, leave the battle bus close enough to Isla Nublada and dive straight down to reach it as quickly as possible.
Once you've landed, race toward the gun. Get ahold of the weapon and the skin will turn gold and you will own the style.
Hotly Contested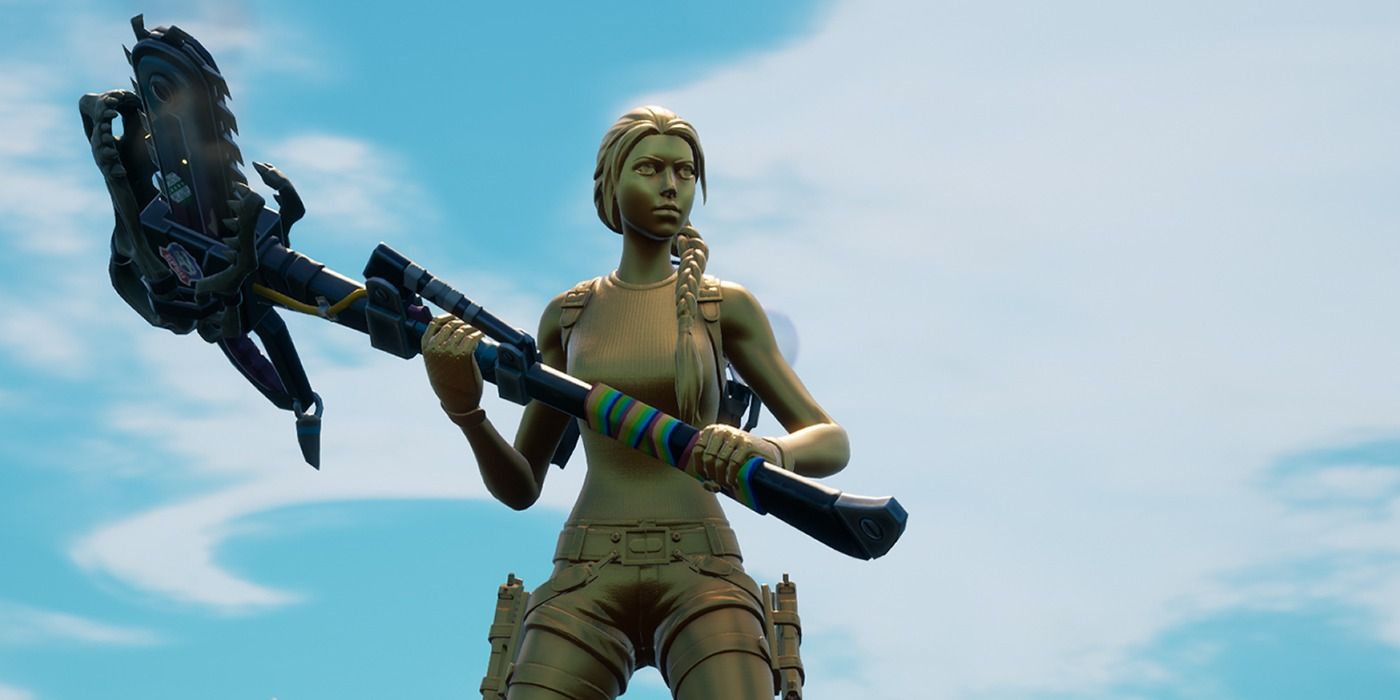 Since it's a new location, it is currently still a hot spot. There isn't much loot to share so if an opponent lands near you and grabs a weapon before you do you might not get a chance to get the additional style.
So, you might want to wait a few days until the hype dies down and not as many people will land near the island. Or, you can take advantage of the Team Rumble Limited Time Mode. A Team Rumble match doesn't have as many players and half of them are on your team, so you won't get eliminated as fast and there's more of a chance that you'll get ahold of the weapon.
Source: Read Full Article