Epic has shown time and time again that there probably isn't anything on Earth that can't be incorporated into Fortnite in some way. Spider-Man, Master Chief, and LeBron James are all in the game, and that eclectic mix of collaborations really is just the tip of the iceberg. Fortnite has also made a number of musical connections via its crossovers, the latest of which has officially been confirmed and will be added to the game this weekend.
The next artists to be immortalized within The Loop will be the iconic hip-hop group, Wu-Tang Clan. The news that Wu-Tang Clan will have associated items added to Fortnite was revealed via a short clip showing the emote related to the band posted on Fortnite's official Twitter account. There are a lot more Wu-Tang-related items coming along with it too, as detailed by Epic in a recent blog post.
Headlining the crossover will be the two Wu-Tang Clan skins. The Throwback BG and BRITE outfits will come with back bling included, and also have pickaxes that can be bought separately or as part of the respective bundles. Both back blings react to music, the Throwback pickaxe will respond when you get hit, and the BRITE pickaxe leaves a trail of paint. The looks will apparently be available as physical items in the real world too, presumably without the back bling and pickaxes.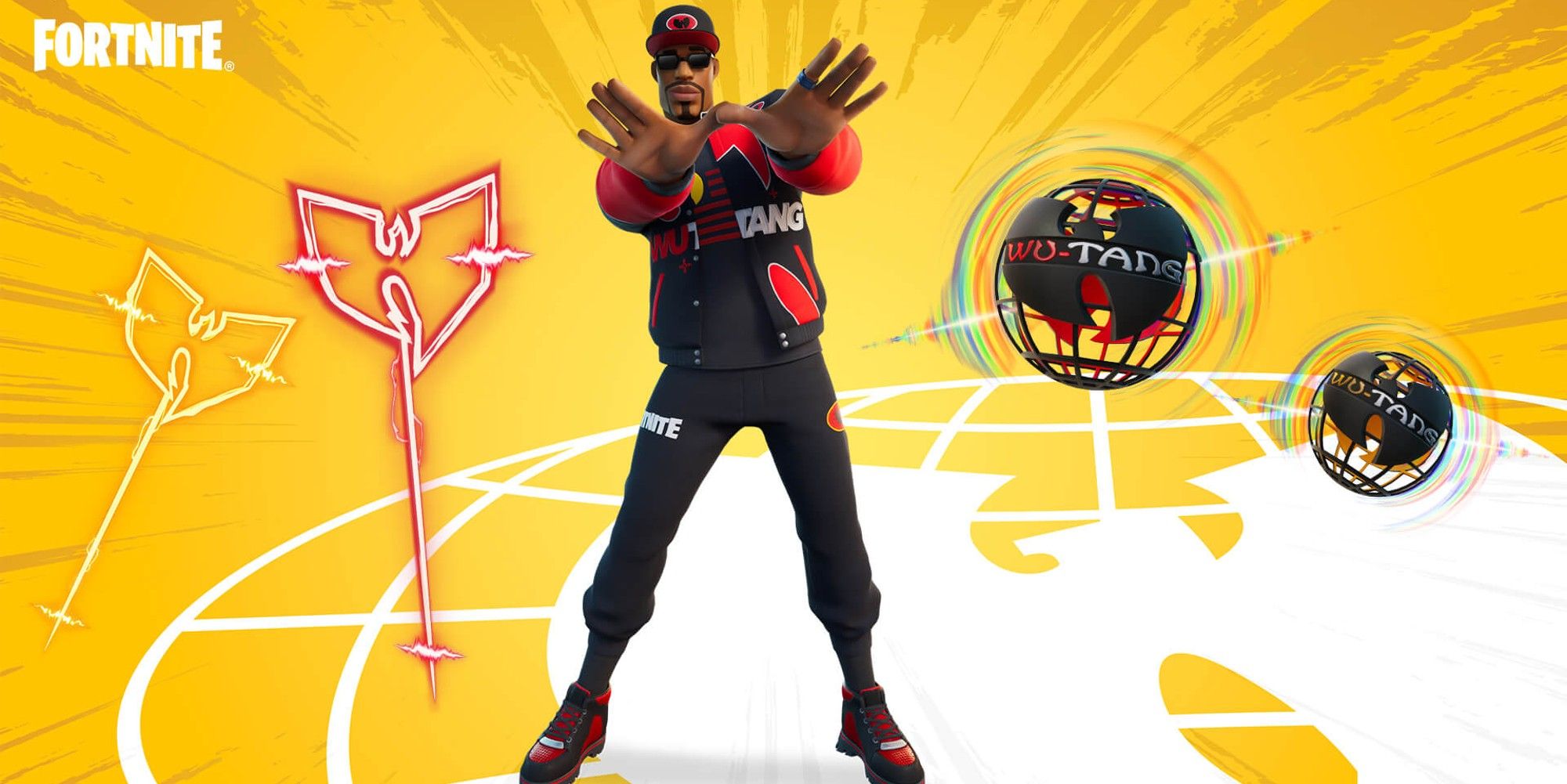 Other Wu-Tang Clan items coming to Fortnite include the Shimmy Surfer glider, Wu Wrap, the aforementioned emote, plus a spray, loading screen, and emoticons. All items will be available to buy starting at 8 pm ET on Saturday, April 23, 2022. It's unclear when the items will leave the store and if the Wu-Tang Clan will be performing an in-game concert at any point as other artists have done in the past.
It has been a pretty busy day when it comes to Fortnite news. Epic's relationship with Marvel continued as MCU accurate Moon Knight skins were added to the game this morning. There have also been reports that lightsabers will return to the island in time for Star Wars Day. The weapons were pretty popular when first added in 2019, but it has been almost two years since they were available to use in The Loop.
Source: Read Full Article