Epic has teamed up with more than 20 clubs from all over the world and will add their official kits to the in-game store this weekend.
Fortnite is the undisputed king of the crossover event in gaming. Marvel, Star Wars, Stranger Things, elements from all of them will live on in the game forever. It has even dabbled with the world of sport, collaborating with the NFL and also Michael Jordan. However, Fortnite's latest team-up might well be its biggest crossover event yet, sporting or otherwise.
Epic has teamed up with a total of 23 different football (or soccer) clubs from all over the world to create its new Kickoff Set. There will be ten variants of new male and female outfits, all of which can be switched at any point to the official kit of your favorite club. The full list of the club kits that will be included can be found below.
Manchester City
Juventus
AC Milan
Inter Milan
AS Roma
Seattle Sounders
Los Angeles
Atlanta United
Santos
West Ham United
Wolverhampton Wanderers
Sevilla
Sporting CP
Borussia Monchengladbach
FC Schalke 04
VfL Wolfsburg
Rangers
Celtic
Cerezo Osaka
Melbourne City
Sydney FC
Western Sydney Wanderers
EC Bahia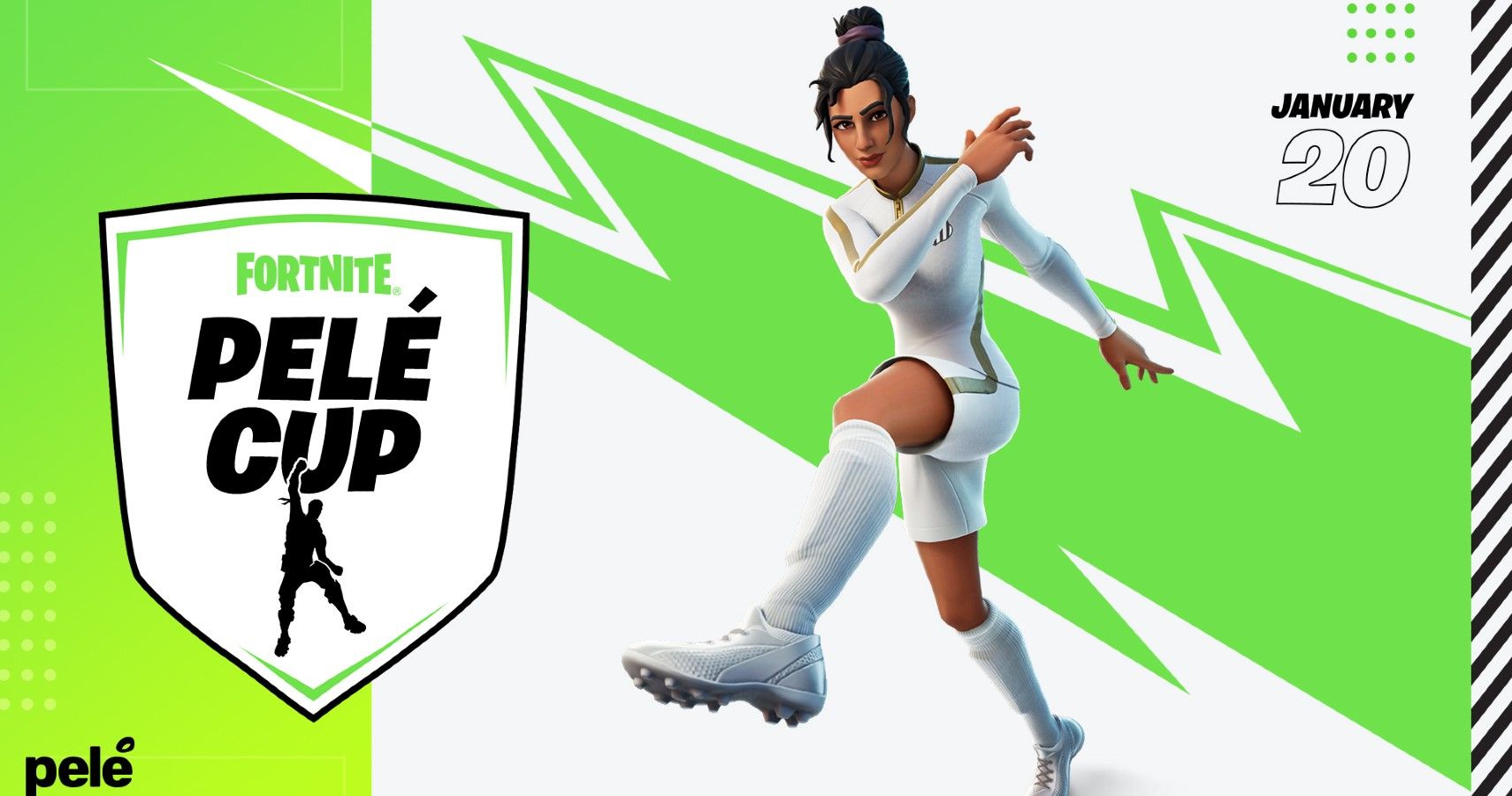 The kits are just the tip of the iceberg when it comes to Fortnite's foray into the football world. It has also teamed up with Brazilian football icon Pele to launch the first-ever Pele Cup. Participation in the cup will give you the chance to win the new Kickoff set for free, as well as the Pele Air Punch Emote. The emote will be available to purchase if you fail to win it in the Pele Cup. Top scorers in the Pele Cup will also have the chance to win a signed shirt. A real one, not a virtual one for your avatar to wear.
For anyone looking for something a little closer to a Fortnite x FIFA crossover, there's also the chance to play in your own football tournament in creative mode. Two teams of four will be tasked with using their bodies, pickaxes, and power-ups to outscore their opponent on the pitch in a good old fashioned game of football. Each mini-tournament will feature four teams of four.
The Pele Cup takes place on January 20, 2021, while the Kickoff Set and Air Punch Emote will be added to the in-game store on January 23, 2021.
Source: Read Full Article