Rocket League is going free-to-play this week in style, with the Fortnite Llama-Rama crossover event that gives you your very own Battle Bus. This marks the first in-game event for Rocket League after moving to a free-to-play model, and will be live from September 26 to October 12, so there is plenty of time to complete the challenges needed to earn your new vehicle.
Details about the Llama-Rama event are still sparse, but for now we know that you will need to unlock items by completing Event Challenges. Completing a certain set of tasks will unlock specific Event Items – unlocking them all will award you with the Battle Bus for free.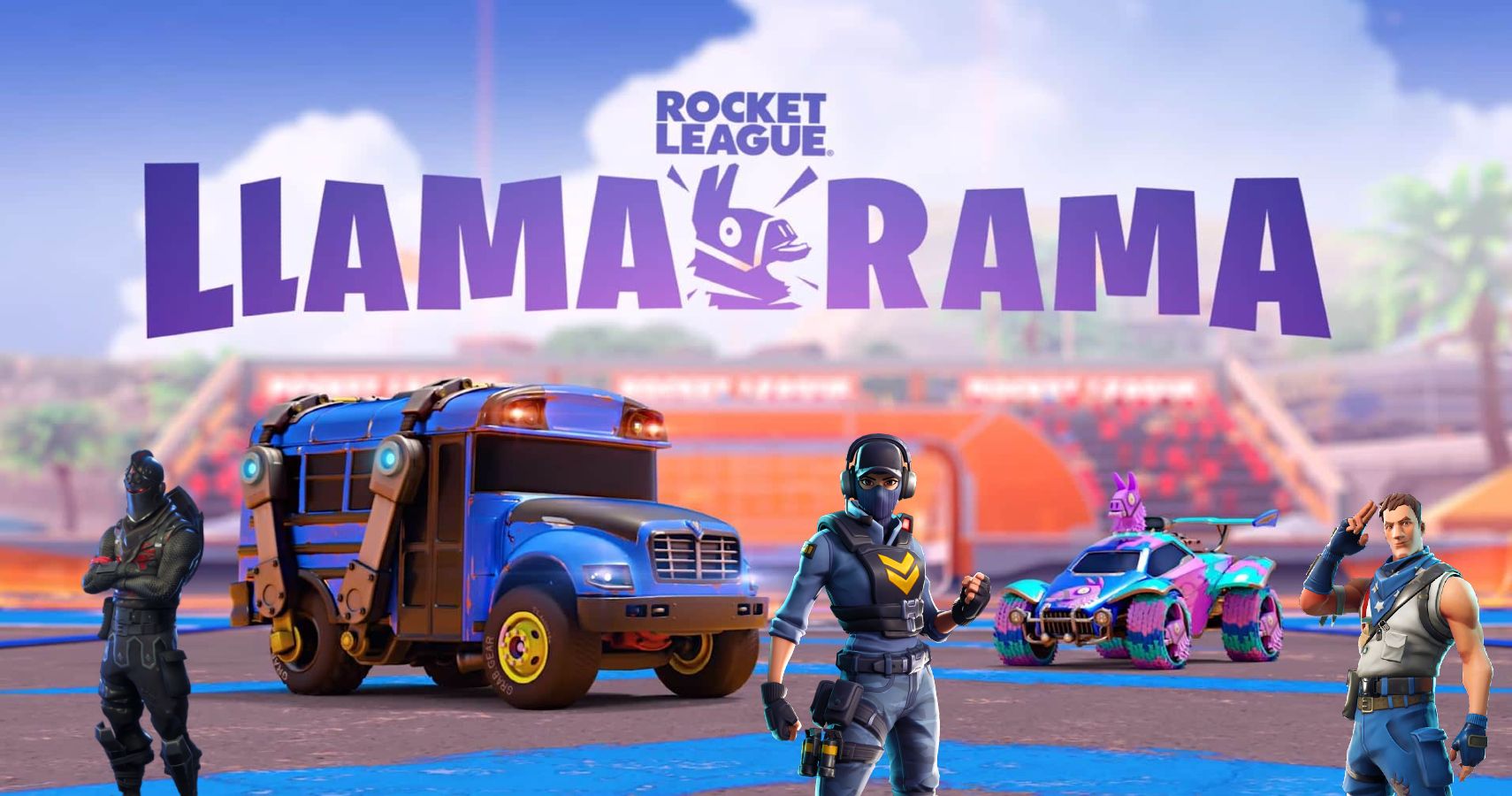 In addition to the Battle Bus, there are several other Fortnite-themed rewards up for grabs, including the Top Llama Topper, Llama Wheels, Battle Balloon Antenna, Battle Bus Wheels, Loot Llama Decal (Octane), and Llama Flyer Antenna, with the potential for more.
While the announcement only speaks of rewards for Rocket League, a tweet from September 15 states that there will also be rewards for Fortnite players as well, but those have not yet been announced.
For now, we can speculate that the Event Challenges will be relatively simple because the transition to a free-to-play model is sure to bring waves of brand-new players to Rocket League. Playing a certain number of matches solo, with friends, and scoring points are all the most likely type of Event Challenges we will see, which means that there are sure to be Battle Busses flying around most games for weeks to come.
Creating a crossover event between Rocket League and Fortnite is sure to be a recipe for success. Fortnite remains the most popular battle royale game in the world, and its similar free-to-play model will appeal to its existing player base, which as of May 2020, has over 350 million registered users. By comparison, Rocket League had 70,000 concurrent users on Steam last month, and we can expect to see a massive spike in players, especially now that cross progression has been rolled out across all platforms as well.
Rocket League goes free-to-play tomorrow, September 23, so get ready to jump into the action with plenty of other new players.
Source: Read Full Article