The Xbox and Bethesda Developer_Direct showed off more of Forza Motorsport and revealed more of what players can look forward to, and the simulation racer sounds like a big upgrade on previous entries.
It seems to be taking no small amount of inspiration from Gran Turismo in that it is touting more than 500 cars to collect, customise, and upgrade. There'll be a full single-player career mode and over 800 upgrades for the cars players will be adding to their collection. Forza Motorsport will also have an online racing mode. Turn 10 Studios is really pushing the technical advancements its adding to its title, hyping up the visual and audio upgrades, with physics boosts that are greater than the three previous entries in the series "combined".
There will be 20 "environments" that players will be racing around in, with new track Kyalami Grand Prix Circuit, a real-life circuit found in South Africa, one of the additions. Turn 10 says the environments will have "over 10 times" the details of previous games with lush trees, grass, volumetric fog, and procedural clouds. Courses will feature thousands of 3D spectators. And finally, players can expect fully dynamic weather with "no two laps the same".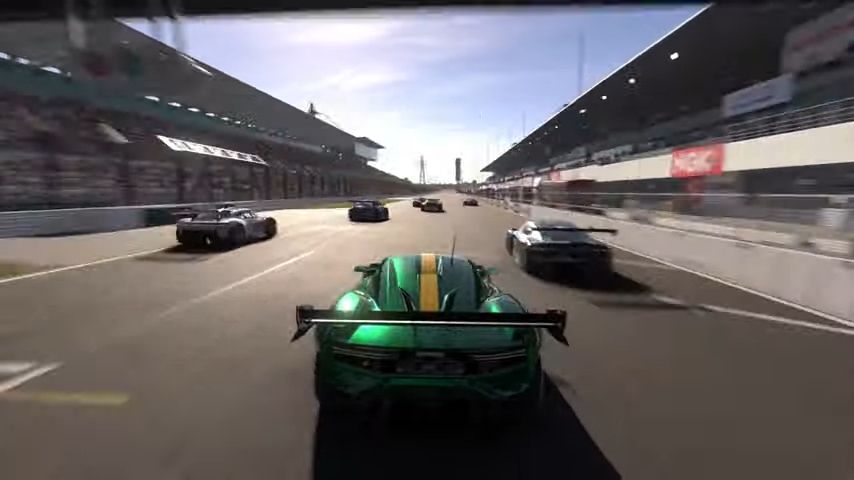 All this will be unfolding in 4K and 60fps, although we should perhaps assume this performance will be reserved for the Xbox Series X, especially as Forza Motorsport will also feature real-time ray tracing with the global illumination bouncing light off paint, road surfaces, smooth mirrors, and flat glass.
Cars will have damage and dirt build up, with Turn 10 highlighting fine details as paint chipping and "battle scars" as racing will be a "violent" affair, with footage showing crashes so players might expect aggressive AI. The audio was also talked up, with Turn 10 devs highlighting that this will be the "best sounding" Forza Motorsport yet, with natively mixed engine sounds, improved tyre and suspension audio, and an immersive soundscape. Expect the cars to sound good!
Turn 10 doesn't have a more precise release date than 2023 yet though, but barring delays expect some vroom vroom in Forza Motorsport some time this year.
Source: Read Full Article