Game Grumps fans are trying to get Ninja Sex Party to perform at this year's Pornhub Awards… for some reason.
This might surprise you, but Pornhub–the largest pornographic website collective on Earth–hosts an annual awards show where they hand out little phallic statues to their best content creators. In addition to some highly suggestive performances and an extremely risque red carpet, the awards show also showcases several musical acts to break up the monotony of handing out awards and speeches and whatnot.
It's all very tongue-in-cheek… as well as other places. But it's all in good fun. We all like fun, right?
Game Grumps fans also like fun. That's why they're trying to convince Ninja Sex Party to perform at the 2020 Pornhub Awards. I mean, "sex" is in the name, so it seems like the perfect match.
"The pornhub awards are a great event and many inspirational and great actors are awarded for their work," writes Euan Clarke on the Change.org petition. "Now there are musical performances at the awards and what better band at the Pornhub awards than Ninja Sex Party."
There are certainly a number of Ninja Sex Party songs that would be an ideal fit for the erotic awards ceremony. Unfortunately, many of them contain words that I'm just not allowed to type, but you can go to their YouTube channel and just pick your favorites. They're all good.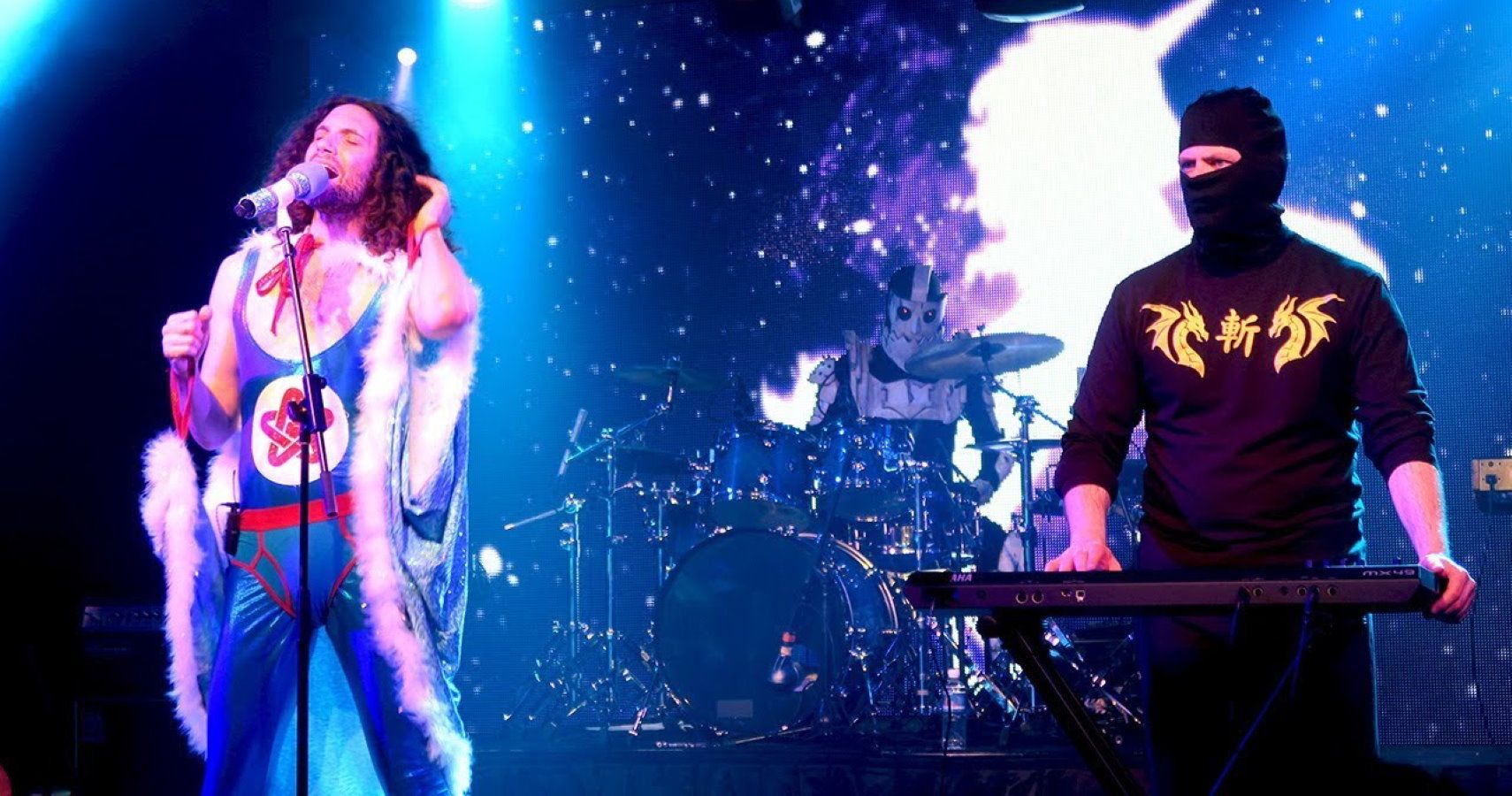 And in case you were wondering just what kind of awards would Pornhub hand out, the 2019 categories included Most Popular Female Performer, Most Popular Male Performer, Most Popular Trans Performer, Most Popular Gay Performer, Top Lesbian Performer, Top MILF Performer, Top Channel, as well as several other categories that I am once again barred from repeating due to language constraints.
Then it all ends with the Pornhub Visionary Award, which I sincerely hope went to this guy.
The 2020 Pornhub Awards haven't been officially announced, but they'll probably be held in October somewhere in Los Angeles. We'll be sure to let you know if Ninja Sex Party takes the gig.
Source: Read Full Article