After months of anticipation, Genshin Impact's 1.6 update is launching across PS4, PS5, iOS, Android, and PC later this week – and the patch is bringing a huge amount of new content with it. While weapons and quests are all well and good, what we really care about is the heroes we'll be spending weeks trying to roll, and now Mihoyo has provided a detailed look at many of the newcomers arriving on June 9.
We've compiled a comprehensive guide featuring all of the new heroes coming as part of Genshin Impact's 1.6 update, including all of the details we have on their appearance, elemental class, and abilities. Fingers crossed we don't bankrupt ourselves trying to earn them this time around.
Genshin Impact Update 1.6 Heroes – Yoimiya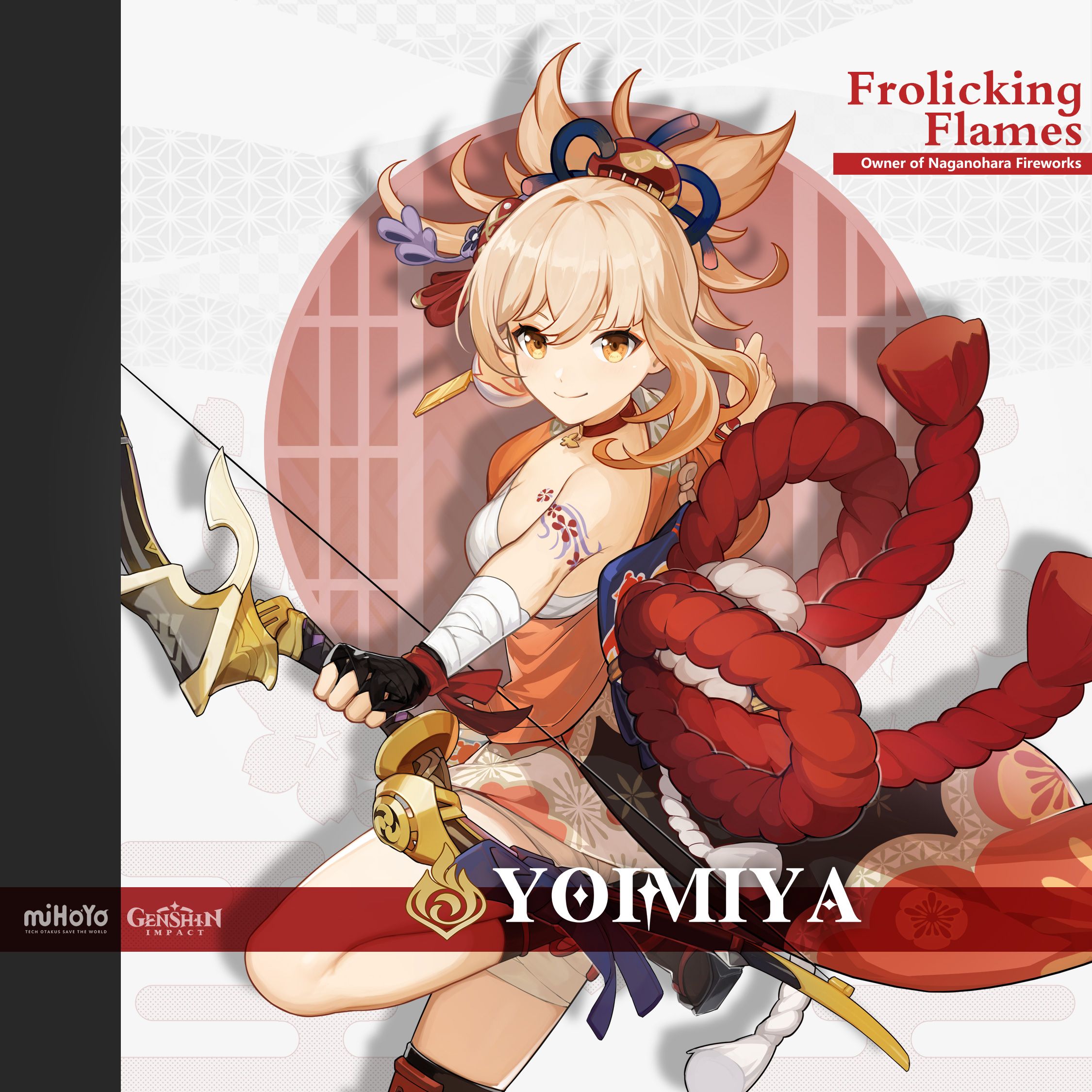 Acting as the owner of Naganohara Fireworks, Yoimiya is known as Inazuma's greatest pyrotechnician and will fight back enemies with ranged attacks courtesy of her bow. Such an occupation also means she is a Pyro hero in a similar vein to Amber or Xiangling.
Genshin Impact Update 1.6 Heroes – Kaedehara Kazuha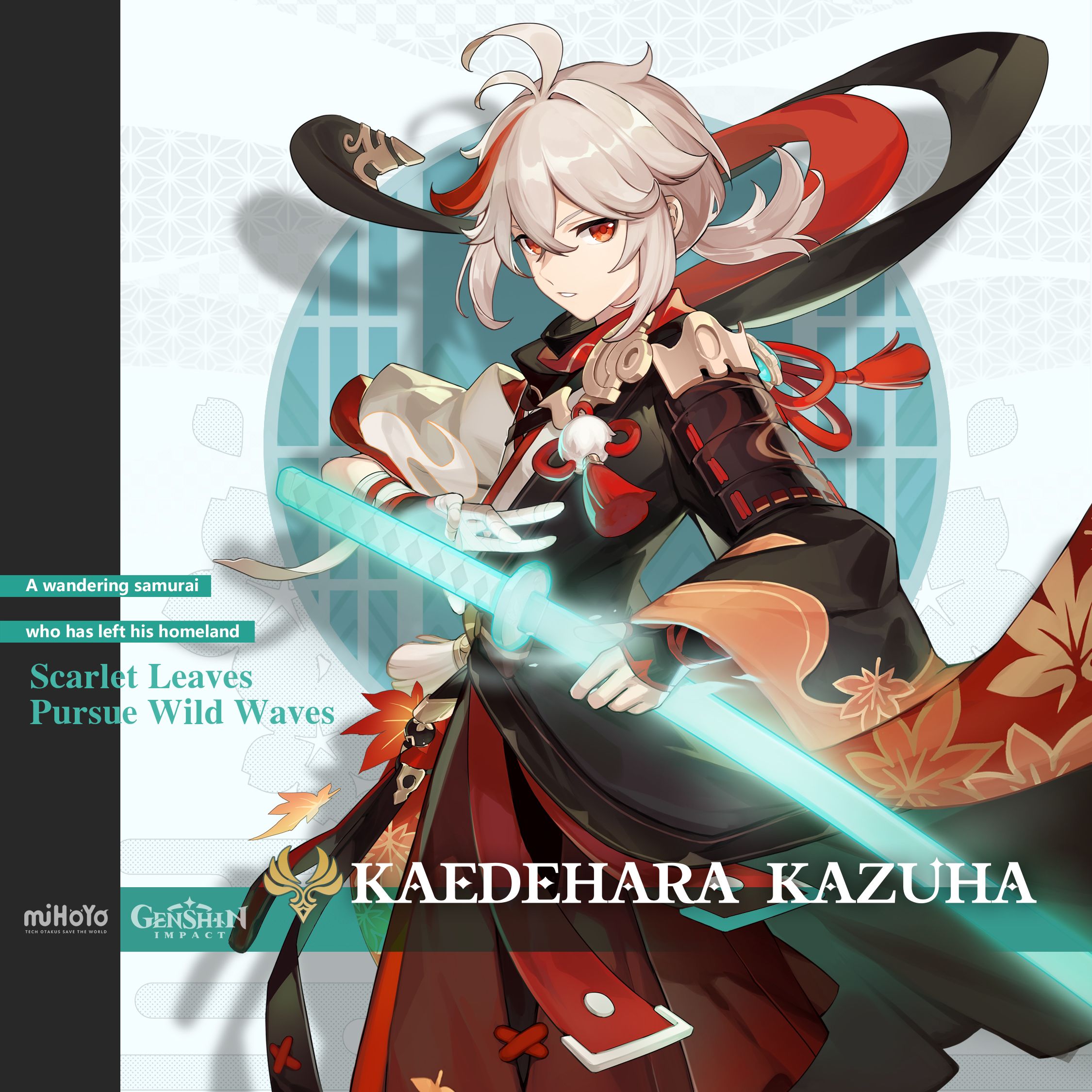 The poster child of 1.6 and the mandatory dreamy anime boy, Kaedehara Kazuha is a wandering samurai who has left his homeland behind in search of something greater.
He sounds awfully edgy, and will be capable of cutting foes to pieces with his sharp sword and Anemo elemental abilities. This puts him in a similar camp to Sucrose or one of the Traveller's chosen elements. Expect him to be a hard pull.
Genshin Impact Update 1.6 Heroes – Kamisato Ayaka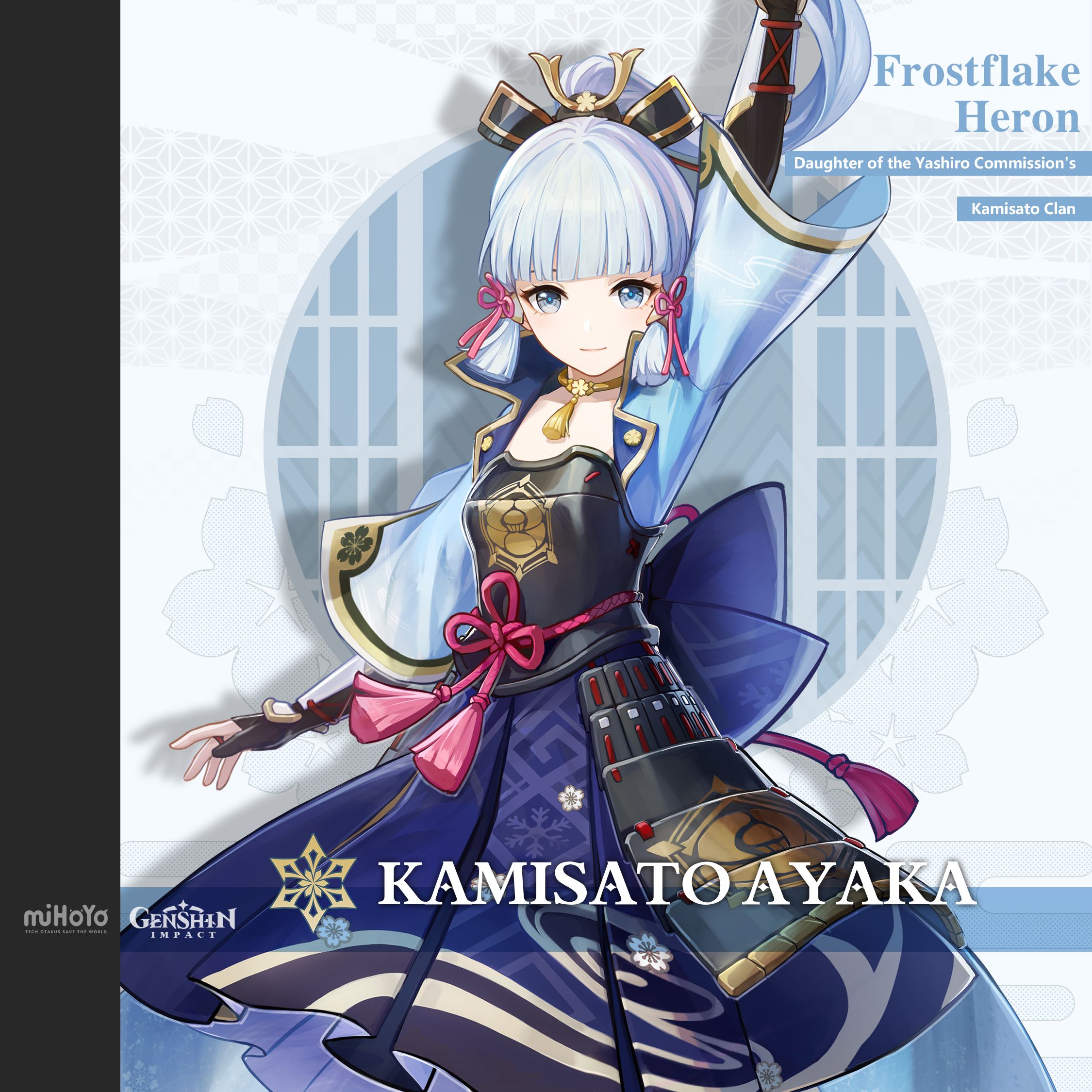 Sporting a fabulous dress, Kamisato Ayaka is a Cryo hero and daughter of the Yashiro Commission's Kamisato Clan. I imagine we'll find out exactly what that means once the actual update drops later this week – although it sounds pretty rad.
Wielding a fan as her primary weapon, Ayaka should work wonderfully alongside Kaedehara Kazuha and Yoimiya if you're a fan of combining elements for maximum effectiveness in combat.
Genshin Impact Update 1.6 Heroes – Sayu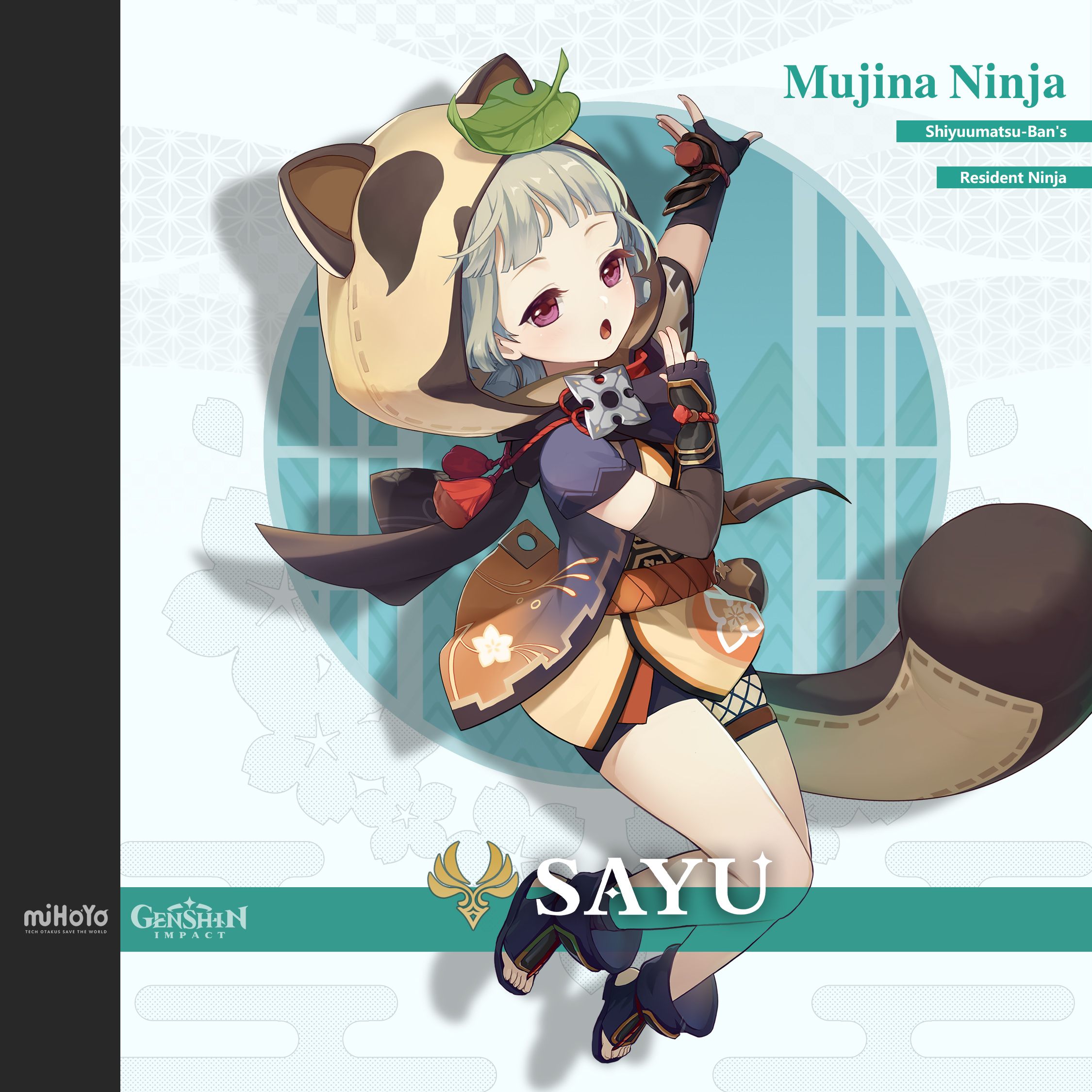 She might look like a little girl, but Sayu is apparently Shiyuumatsu-Ban's Resident Ninja and will beat your ass in a fight. Sharing the Anemo element with Kaedehara Kazuha, it seems wind could be a major player in the new locations being introduced as part of 1.6.
We'll be sure to update this article with new heroes and information as they emerge in the coming days, since we imagine Mihoyo is still holding a number of fascinating surprises up its sleeve.
Source: Read Full Article