Genshin Impact developer Mihoyo recently revealed that Klee would be getting her very own banner this week, making her the first post-launch character to be made available from pulls. Her banner — called Sparkling Steps — is due to replace Venti's Ballad of Goblets, which will now be removed from the game's Wish section indefinitely.
For those unacquainted Klee, she's a Pyro-based character with a particular penchant for all things explosive. Her abilities revolve around bombs, mines, and lasers, and she packs a serious punch when it comes to incapacitating the Fatui. If you're curious, here's everything you need to know about the Klee banner countdown and how to get Klee in Genshin Impact.
Genshin Impact Klee Banner Countdown — Sparkling Steps Start Time
Fortunately, Klee's Sparkling Steps banner is due to hit Genshin Impact today, October 20. The banner hasn't been added just yet, but Venti's Ballad of Goblets is already gone, as you can see in the screenshot below.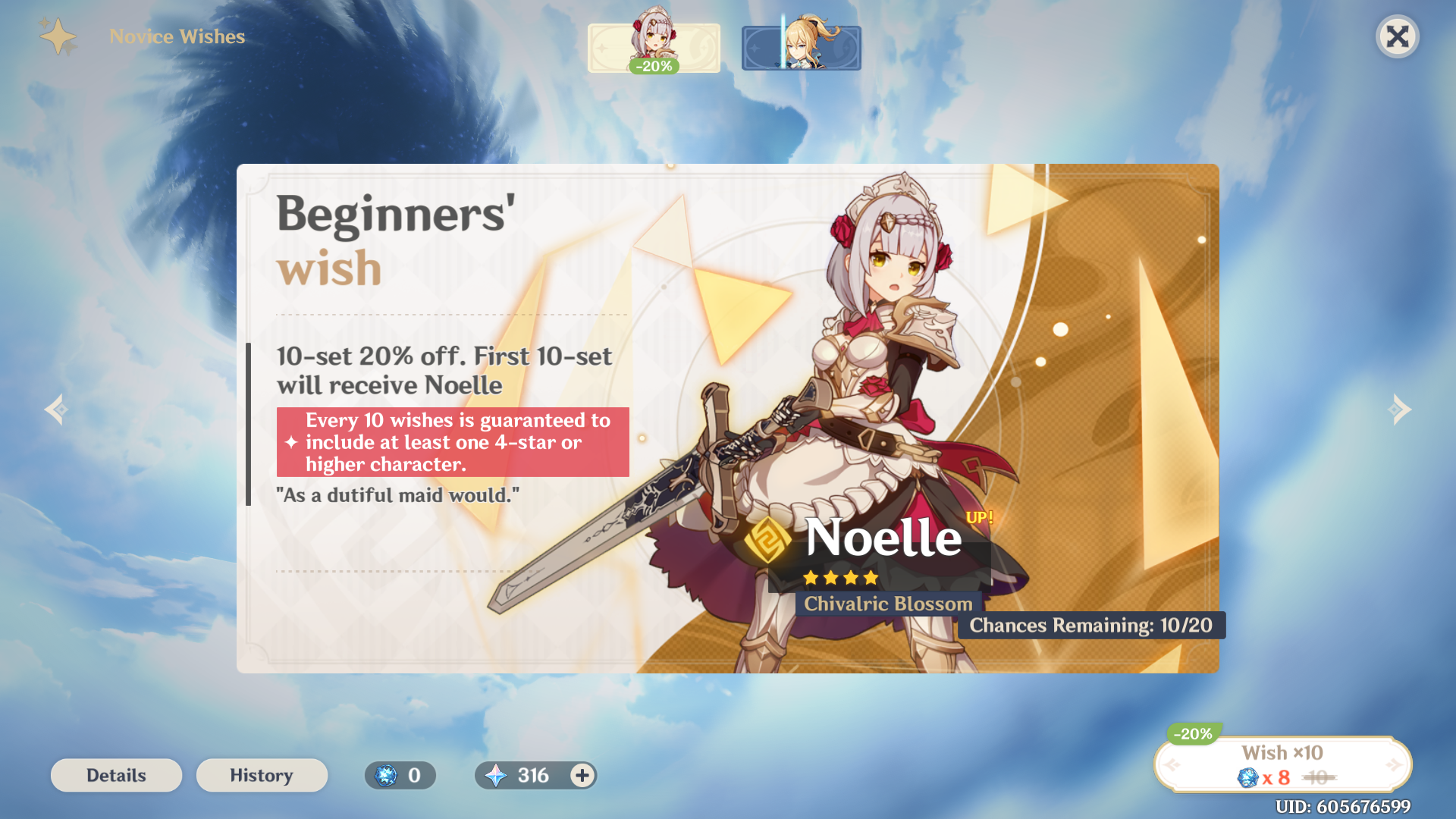 It's likely that the Klee banner will arrive once each server hits the Genshin Impact daily reset time, at which point Sparkling Steps will show up on the Wish screen. At present, all that's available is the Beginners' Wish pack, which features increased odds of pulling Noelle — who doesn't rank very high on our Genshin Impact tier list — and the Wanderlust Invocation pack, which features some of the game's best characters including Diluc and Jean.
Genshin Impact Klee Banner Countdown — How To Get Klee
Getting Klee in Genshin Impact is easy to explain, but hard to actually do. Ultimately, it all boils down to luck — Klee is held behind Genshin Impact's gacha system, meaning she can only be obtained by using in-game currency. This currency can be earned by completing achievements, quests, and events, or can be purchased using real world money,
However, spending real money doesn't necessarily mean you're guaranteed to get Klee. While Klee has increased odds to appear in that any five-star pull from her respective banner has a 50% chance of being her, she's still locked behind a gacha paywall, meaning that it could take quite some time for you to actually get a decent roll. If you're particularly unfortunate, it can take up to 180 Wishes to roll Klee — when you consider that buying Wishes in low quantities usually culminates in $25-$30 per 10-pull, this means you could spend north of $500 and still not get Klee. The odds are in your favor relative to other packs, and yet they're still not particularly nice odds — especially when you consider that decent characters such as Xiangling and Barbara can be unlocked for free via in-game progression.
Klee's Sparkling Steps banner is due to land in Genshin Impact later today. Similarly to Venti's Ballad of Goblets, it will come with increased odds for its poster character — but as mentioned above, this doesn't necessarily mean everybody is going to easily roll Klee.
Read next: I Bought The Genshin Impact Battle Pass So You Don't Have To (You Really Shouldn't Buy It)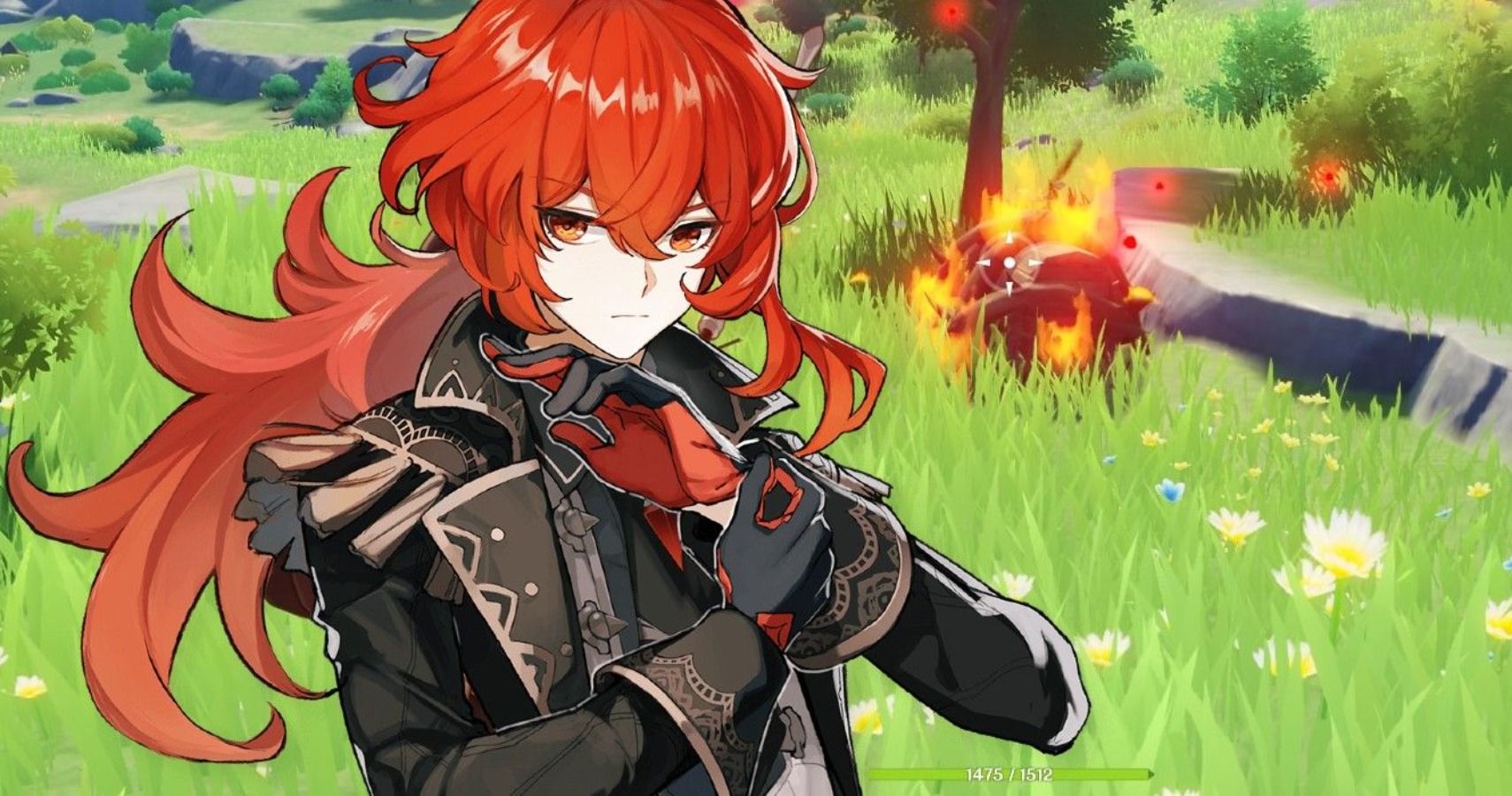 Guides
Nintendo Switch
PC
ps4
Genshin Impact
miHoYo
Cian Maher is an Associate Editor at TheGamer. He's also had work published in The Guardian, The Washington Post, The Verge, Vice, Wired, and more. His favourite game of all time is and always will be The Witcher 3, but he also loves The Last Guardian, NieR: Automata, Dishonored, and pretty much every Pokemon game ever released. You can find him on Twitter @cianmaher0.
Source: Read Full Article