Genshin Impact is a game about setting different teams, exploring the land, and reuniting to separate twins. Along the way, players are given wishes and primogems that allow them to pull different characters. Ningguang is a four-star pull that is being made a free choice for the "Stand By Me." Most players are likely familiar with Ninggung from the story, as she is the one who built the Jade Chamber and is important to the daily livelihood of all of Liyue.
Ningguang is a geo catalyst who can be especially helpful in battle for those who take the time to learn her tricks.
Mastering Geo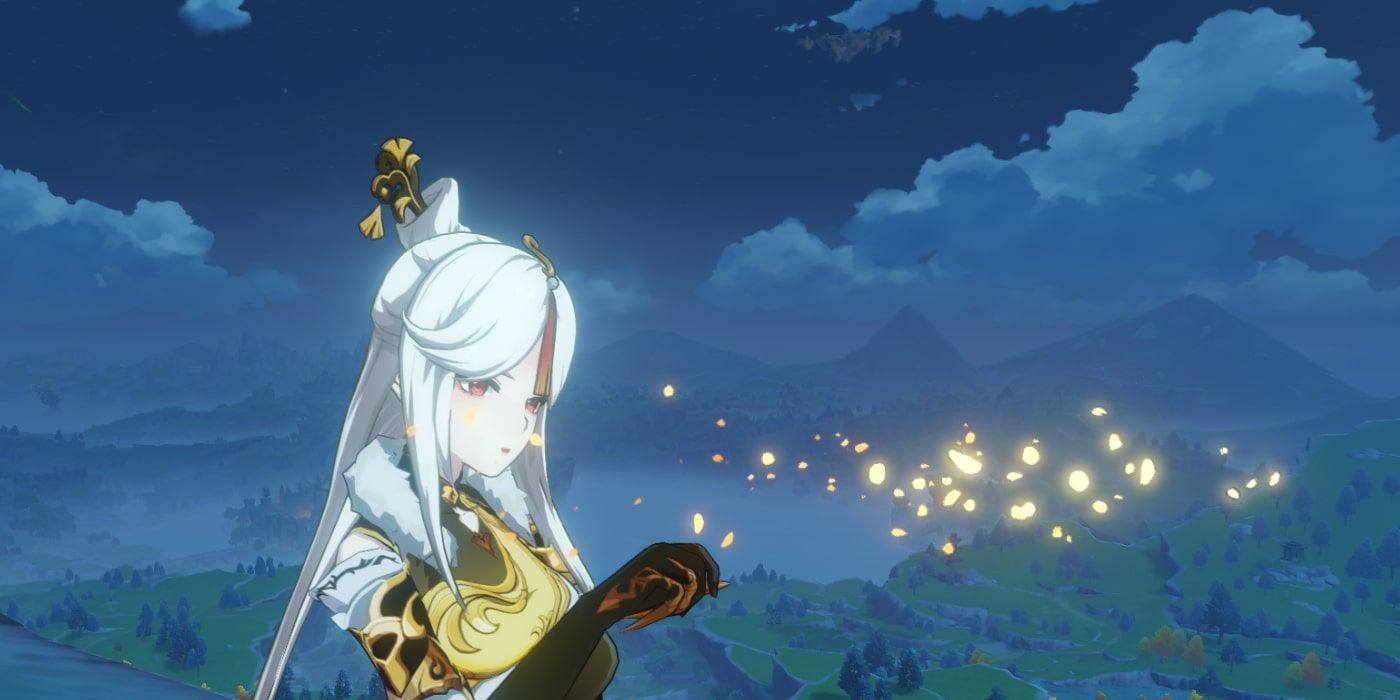 Ningguang is a geo user who, like most of the elements users play as an excellent support. Ningguang is a genuinely unique character even considering her class, and those wishing to use her would do well to concentrate on trying to get all of her constellations as they are particularly useful for her both on and off the battlefield.
C1 – Her very first constellation turns her normal attack into a small AoE.
C2 – This constellation is especially useful as once every six seconds, it resets the CD of her elemental skill when it is destroyed.
C3 – Starshatter can be leveled up another three levels.
C4 – This is another huge constellation for support Ningguang; while the jade screen is up, all characters on the field will take less elemental damage if they are within 10mm of the jade screen.
C5 – Jade Screen can be leveled up another three levels.
C6 – Starshatter gives Ningguang seven star jades.
To start with, Ningguang already possesses the Strategic Reverse ability, which will bump geo attacks by 12% when she, Zhongli, Noelle, or Albedo jump through the Jade Screen. That means the first that Ningguang mains should do is send out the screen and then cross through it to gain a 12% attack buff.
Players should also take note of C6, which gives Ningguang seven star jades. Star jades give Ninguang the ability to do charged attacks without using stamina. The player can essentially attack seven times without using any stamina up every time Ningguang uses her burst.
Players should also note that Ningguang will begin getting a geo damage bonus once she ascends to level 40. This damage bonus grows to 24% when she ascends to level 80.
The Jade Screen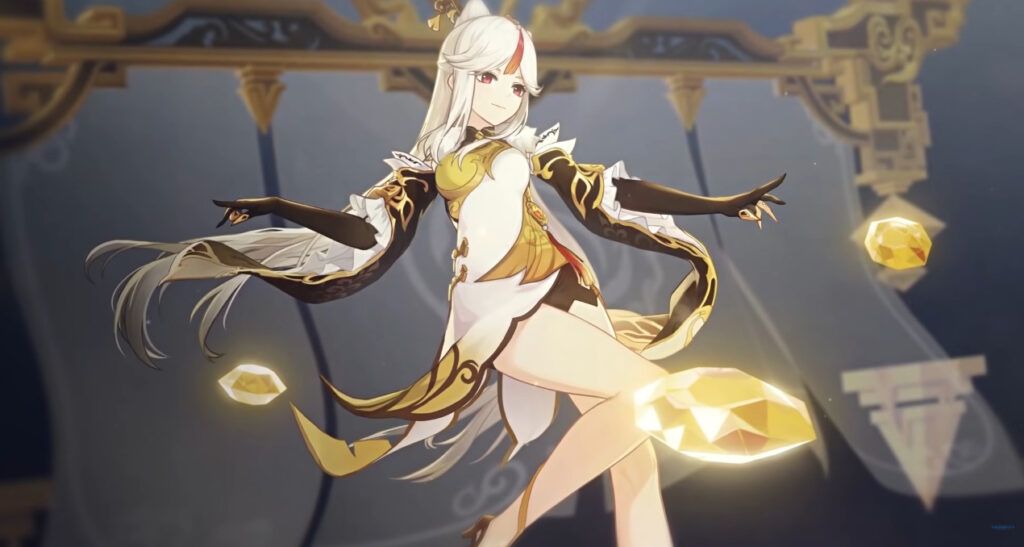 Ningguangs jade screen is in many ways, the most important move in Ninguang's arsenal. For most players, the jade screen is confusing at first as it doesn't act like a shield. The jade screen is placed directly in front of Ningguang and doesn't move. However, it does do AoE damage to nearby enemies when first sent out. In fact, if it hits an enemy when summoned, it will give Ningguang 3 elemental particles. Many players are also confused when regular enemies pass through the screen without taking any damage or being slowed down.
The truth is that the jade screen is much different than a standard shield as it blocks projectiles like arrows and missiles. For this reason, Ningguang is great to use against archers. The screen's health is based off of Ningguangs health. The more health points she has, the more hits the screen can take before shattering.
On top of being an interesting way to take on enemies, when Ninguang uses her burst, the jade screen can fire projectiles at enemies, making Starshatter deal even more damage. Don't be fooled by the screen though, Ningguang can deal a fair amount of damage on her own and can be a great DPS when built correctly.
Ningguang's Team Usage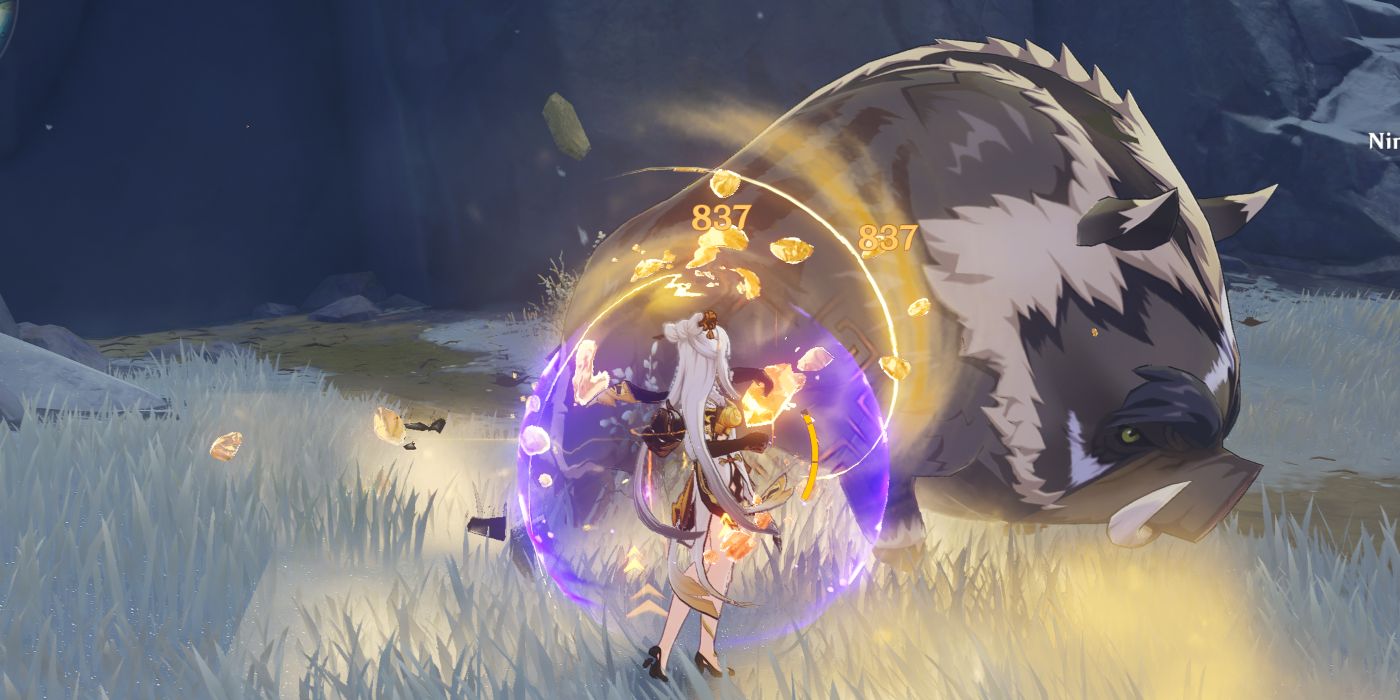 Ningguang isn't going to get the usual list you see with most characters as her playstyle is able to benefit every single character in the game, including others who share the same element. Instead, this section is going to focus on using the jade screen to further yourself in battle. Here is a list of some of the enemies that use projectile attacks in the game.
Hilichurl Shooters
Fatui Skirmishers
Ruin Guards
Hypostasis
Regisvines
Potioneers
Marksmen
Ruin Hunters
Ruin Graders
As players can see, this is no small list of enemies. Ranged attacks are one of the most annoying types of damage that a character will have to endure, and Ningguang can greatly cut down on this. She is especially useful when taking on the Ruin family as some of their most powerful attacks involve shooting missiles. These can easily be blocked by the jade screen while giving Ningguang a 12% boost to her attack. For those planning to use her as a DPS, try one of these shield characters to give her a defense boost.
Noelle – Geo Shield
Bennett – Pyro Shield
Xinyan – Pyro Shield
Zhongli – Geo Shield
Diona – Cryo Shield
Players should also keep in mind that Ningguang is an S-class exploration character. Her passive ability Trove of Marvelous Treasures gives her the ability to identify nearby ore. This will be shown on your map on the mini-map and make ore collecting much easier.
Next: Genshin Impact: How To Start And Complete The Tianqiu Treasure Trail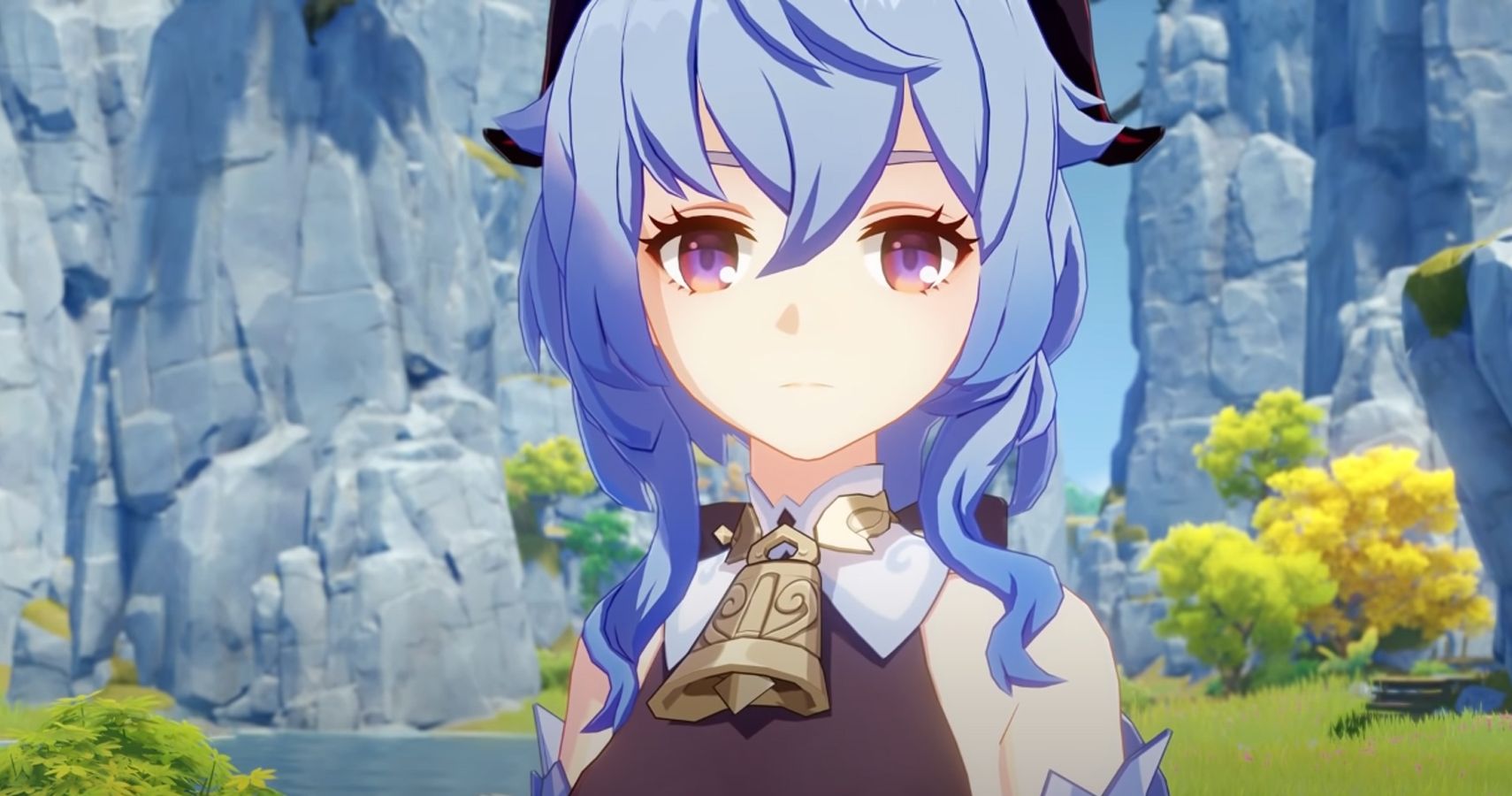 Jess has been writing for clients all around the world for years. From companies in Japan to being featured on The Kim Komando Show, Jess has prided herself in expressing her love for gaming. Her favorite console is the Nintendo 64 and she revels in replaying through Paper Mario and Megaman Legends. When not fighting Reaverbots she can be found gushing over the newest JRPGs or watching seasonal anime with her furless cat Noko.
Source: Read Full Article