PlayStation and racing game fans are eagerly awaiting the launch of the next numbered Gran Turismo from Kazunori Yamauchi's one-series studio Polyphony Digital. From the looks of things, Gran Turismo 7 looks to be a return to form, and will have a full-fat career mode as opposed to the more online multiplayer-focused Gran Turismo Sport.
We already know that probably due to fancy developer tools available for the PS5, that Gran Turismo 7 will actually be smaller than GT Sport in file size. The pre-load for GT7 will reportedly be 89.5 GB, whereas GT Sport was a hefty 102.5 GB. Now we know something else about Gran Turismo 7 and how it'll differ across generations.
Like Horizon Forbidden West, Gran Turismo 7 will be a cross-gen game that will launch on both PS4 and PS5. Aside from expected graphical differences, among others, the previous-gen version will also ship differently in physical format. We now know that Gran Turismo 7 will come on two Blu-ray discs on the PS4, but on the PS5 the game only requires a single disc (thanks PushSquare).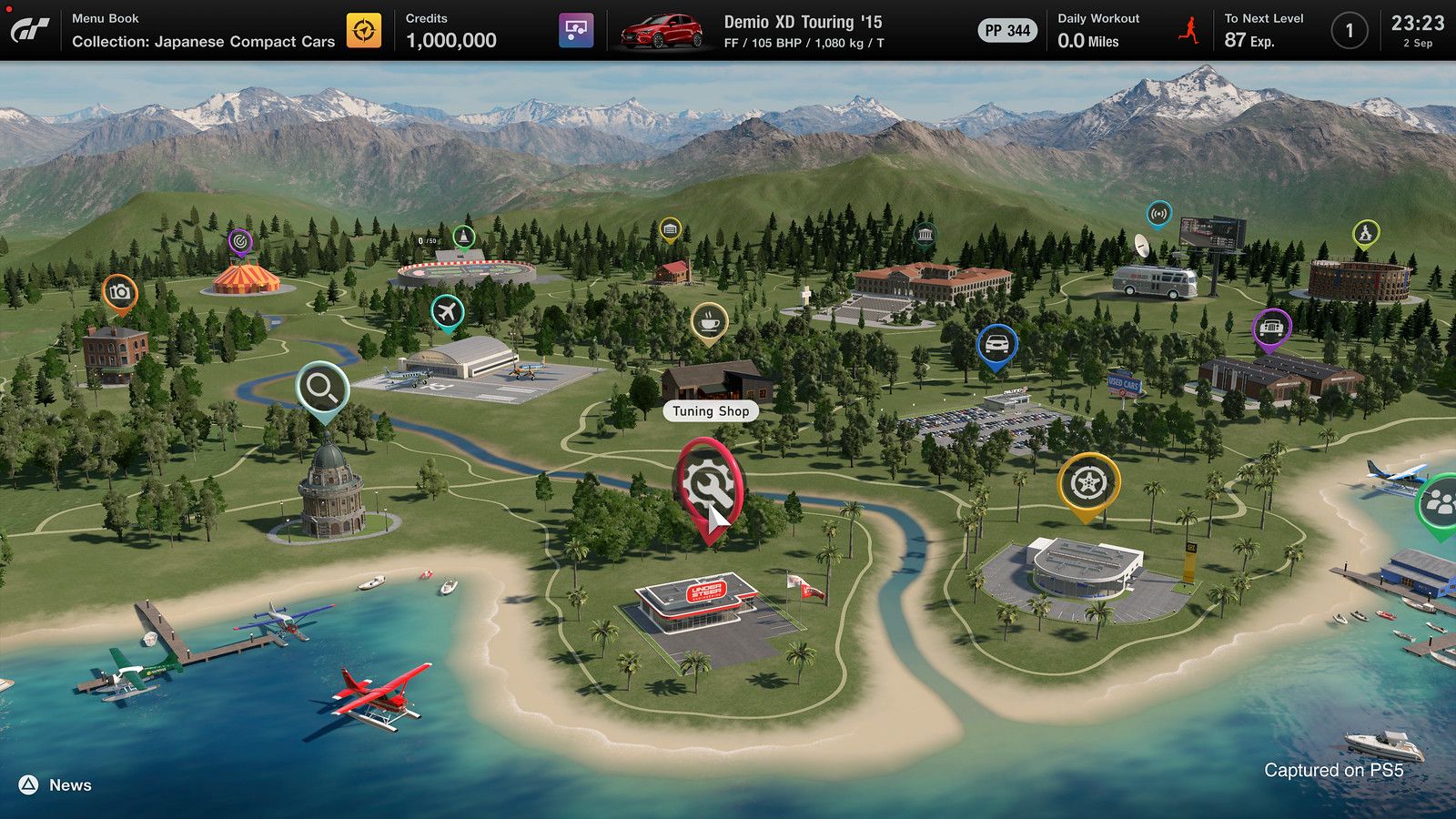 It's probably because the two consoles have different disc drives, and the maximum storage capacities of their respective media. The PS4 contains a standard Blu-ray disc drive which can read around 50 GB on a dual-layer disc. The PS5 however uses an Ultra HD Blu-ray disc drive meaning it can read up to 100 GB on a triple-layer disc. This also means, of course, that the PS5 is able to play 4K Ultra HD movies, which is not something the PS4 is able to do.
As PushSquare noted, the physical re-release of GT Sport – Spec II – also shipped on two discs for the PS4, which included additional content and all the updates that had been added to the game since it launched. Infamously, GT Sport seemed fairly light on content when it launched in 2017, but Polyphony kept adding racecourses and cars to the game in updates, which eventually resulted in a much more rounded game. Gran Turismo 2 on the PS1 also launched with two discs, with Arcade Mode available on one CD-Rom and the career GT Mode on another.
Source: Read Full Article