With anisotropic filtering finally fixed, Guerilla Games has moved on to Horizon Zero Dawn's audio issues. These problems aren't nearly as glaring as the visual ones, but they're still bugs that deserve to be just as squashed as every other visual glitch that has been discovered.
And some of these audio issues can cause crashes, so don't think that just because it's something as simple as sound that it can't be a real problem.
First up, an audio crash for mono audio devices has been fixed (even though it's extremely rare to find a non-stereo device). Another crash on certain 5.1 audio setups has been corrected, and some users will find dialogue to be improved, depending on their devices.
Additionally, several crashes related to the game's shader optimization have been fixed, along with start-up crashes for CPUs that do not support AVX instructions. A NetPresence Manager crash and a crash related to mesh updates on CPUs with over 16 cores has also been fixed.
Horizon Zero Dawn is gearing up for its launch on GOG.com with a new software development kit as well updating its presence on Epic with cloud saves and achievements. Performance has also been improved across the board with tweaks to VRAM budgeting that will hopefully improve instability and reduce micro-stutters.
Clouds (fluffy white things in-game, not cloud saves) look much better on High and Ultra settings and no longer appear pixelated on certain windowed resolutions. Not that you'd play Horizon Zero Dawn in windowed mode, you monster.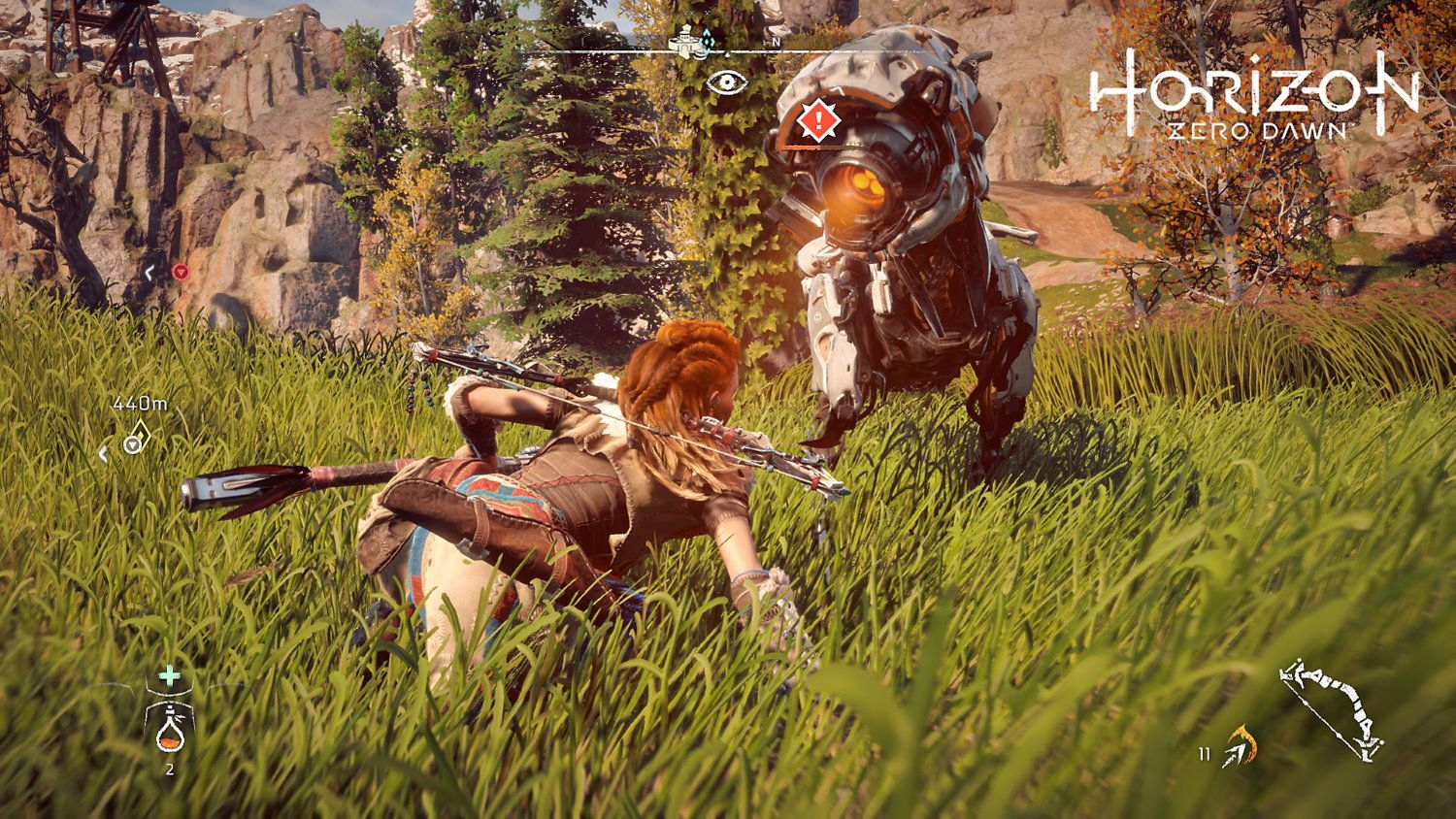 And finally, FidelityFX Contrast Adaptive Sharpening has been added in the graphics settings for newer AMD graphics cards.
HDR is still something that Guerilla Games is struggling with on the PC version of Horizon Zero Dawn, but it looks like we're on the home stretch. Given another few weeks, I'm sure they'll get it working and make PC the best platform you could possibly play Horizon Zero Dawn on.
Source: Read Full Article