Every competition has its surprise packages. Wrexham, thanks to the backing of the insufferable Ryan Reynolds and That Other Guy That People Go On About, are enjoying an unexpected FA Cup run at the moment. Japan winning the Rugby World Cup in 2015. Leicester City winning the Premier League a year later.
Surprises are even more common in Apex Legends esports, due to the random nature of battle royale games and the unpredictable but exciting Match Point format. Few people expected DarkZero to win the 2022 Split 2 Playoffs when forced to play with a substitute, and even fewer expected them to go back to back in Raleigh. This week, at the Split 1 Playoffs in London, JLINGZ Esports is taking the tournament by storm. The British team has stolen the home crowd support, earning cheers as loud as those for fan favourites TSM. I chatted with the squad to find out exactly what their secret is, and whether the home crowd has helped them on their way.
"We didn't have enough preparation," explains Ali 'Naghz' Naghawi. Naghz is playing the tournament in his hometown, but his teammate and IGL Ameer 'VJEIX' Hassan had to travel to Turkey to get his visa, waiting over a week in the country before he could get into the UK. "Due to VJEIX's visa, we [thought] maybe we're going to be a little bit rusty. But when we started, he IGLed insane, I did my part, and Zaine [Kazi, the third member of JLINGZ] did his part as well. Everyone literally just came out, I don't know what happened. I guess it was just the team dynamic and the fact that you have chemistry and your friends, it meshes along well."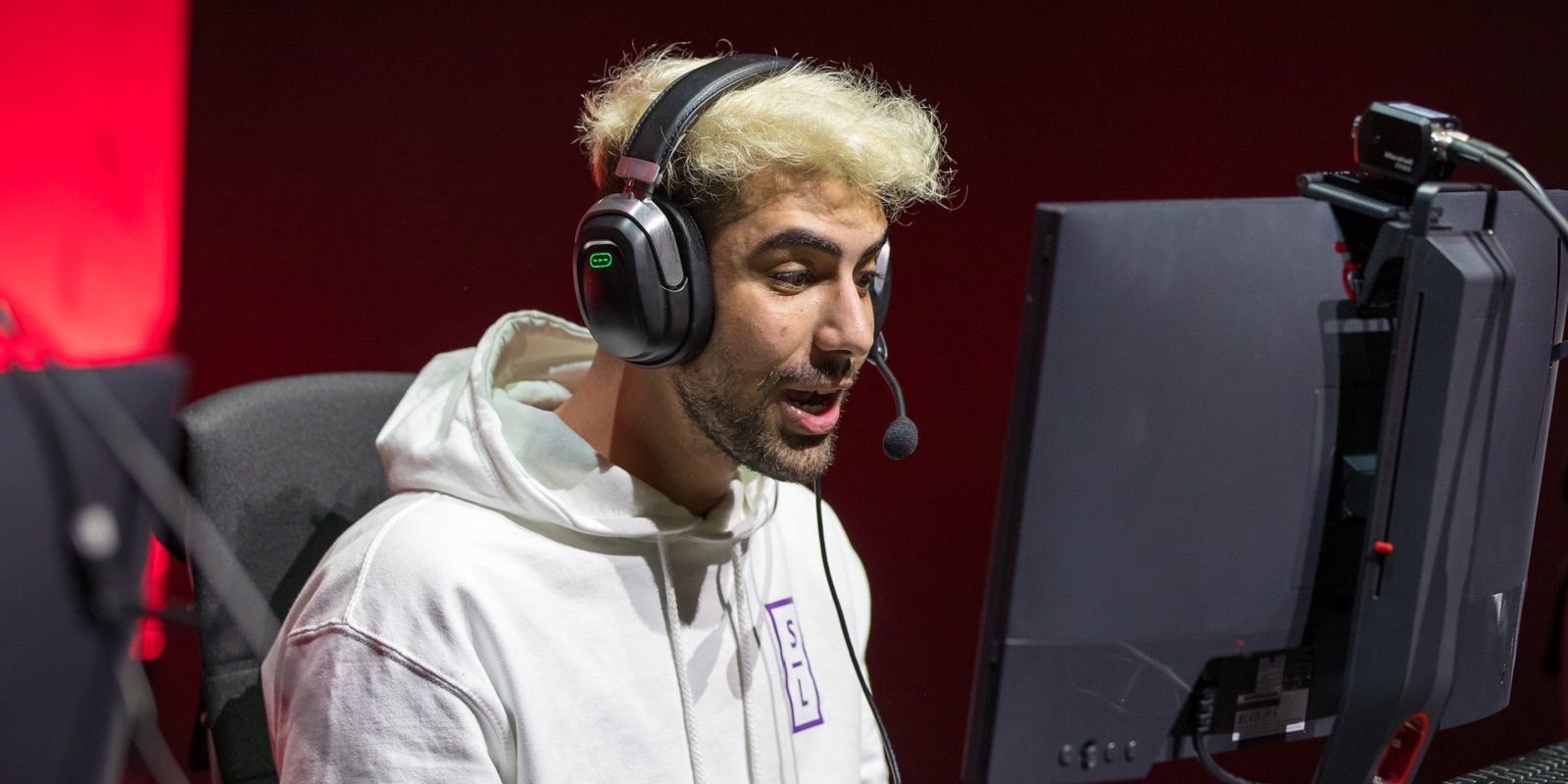 Things got going when Zaine retreated from a fight solo, escaping from TSM's clutches after his teammates were knocked down. In this situation, solo players usually 'rat', a tactic that involves finding a nook or cranny to hide away in, to earn more placement points by simply avoiding opponents. You're unlikely to win using this technique, but good players can steal their team a few crucial points. Zaine had other ideas, however.
Zaine spotted Passion player Bilal 'Urban' Fulat standing atop a mountain peeking angles for his team. Zaine seized the opportunity to grab a Kill Point, and downed Urban in a single clip. He then did the same for the other two members of Passion. It's an incredibly rare feat for one player to take out a whole other team, known in the game as a 1v3, and Zaine instantly seized the home crowd's heart. The crowd erupted in the way that makes LANs so special. Then Zaine did it again.
Two 1v3s in one match were enough to put JLINGZ on the map, but they took this confidence and ran into the next game at full speed, grabbing a win to put themselves right near the top of the leaderboards. For a team that placed ninth in Pro League, scraping a place to LAN by the skin of their teeth, expectations were low. Now, they're a local favourite, taking the mantle from Team Burger in Raleigh as the home crowd's darlings and the tournament's biggest surprise.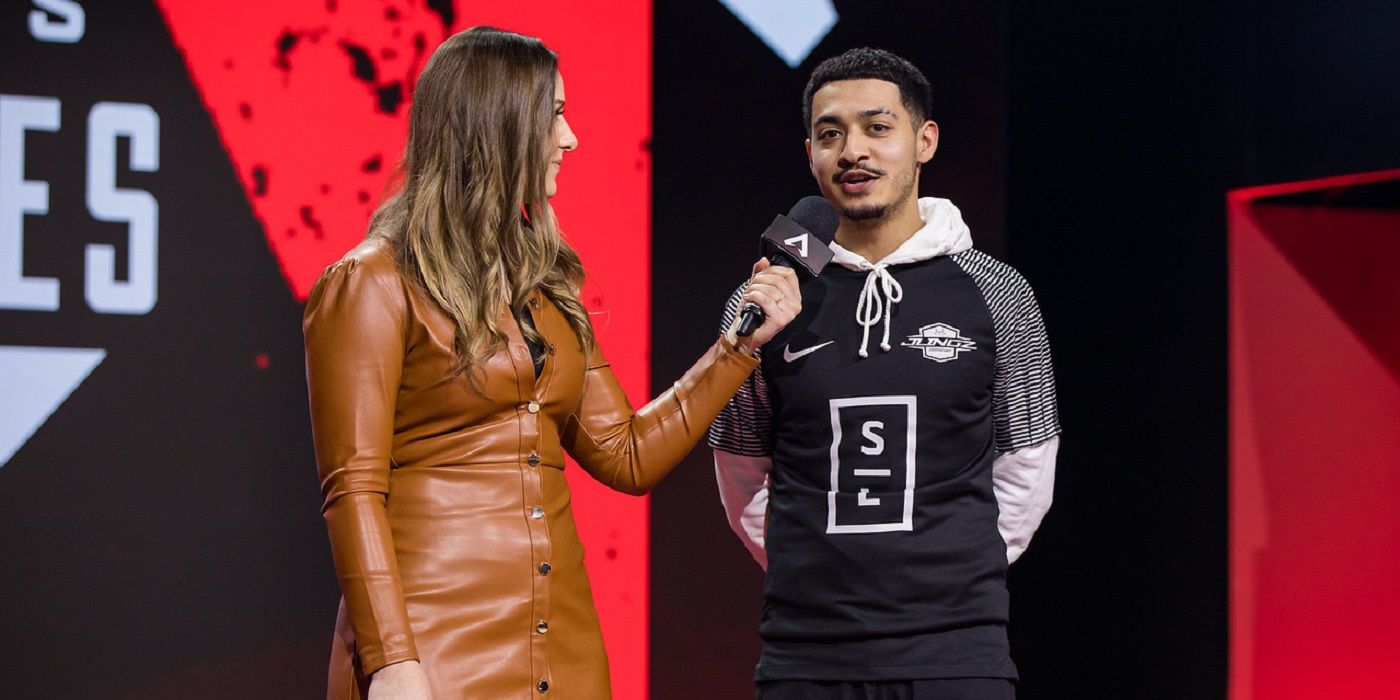 "You know that people are looking at you, watching you, cheering for you," Naghz says. "You can hear people saying VJEIX, Naghz, Zaine. It's way class. We appreciate the fans so much for supporting us at LAN, and it feels amazing."
But where do they go from here? Just three days ago, Naghz, VJEIX, and Zaine were free agents. The day before the ALGS Playoffs started, they announced they'd signed to JLINGZ Esports, the growing organisation owned by Premier League footballer Jesse Lingard and which partners with international brands like SportLocker and SCUF Gaming. Then, they exceeded all expectations at LAN and are now heading into the biggest matches of their respective careers filled with confidence. Naghz thinks that finishing top five will be a good result for the boys, but VJEIX has his sights set higher.
"Before we came, we all wanted to win LAN," he says. "We were talking about it way before, it'd be a dream to win LAN."
"You've got to really believe it," Naghz adds, "Or it's not going to happen." JLINGZ definitely believe in themselves, and the London crowd believes in them, too. But could the power of that belief be enough for them to take home the trophy?
Source: Read Full Article