Microsoft has announced that beta testing for Age of Empires III: Definitive Edition will be starting next month. According to a forum post made by the dev team, the beta will have a limited rollout for Age of Empires Insider members. While the beta is technically closed, anyone can sign-up for Insider access.
To do so, you'll need to navigate to the Age of Empires website and sign-up for Insider access. You'll be asked a series of questions about which previous games in the series you've played, what platform you'd like to try betas on (Windows Store or Steam), and your age. You'll also be required to upload a DxDiag file to ensure your PC is up to snuff. The recommend requires are these:
Windows 10 64-bit
8GB RAM
2GB video memory
DX11 / D3D11
HD Graphics 4400 or more if using integrated Graphics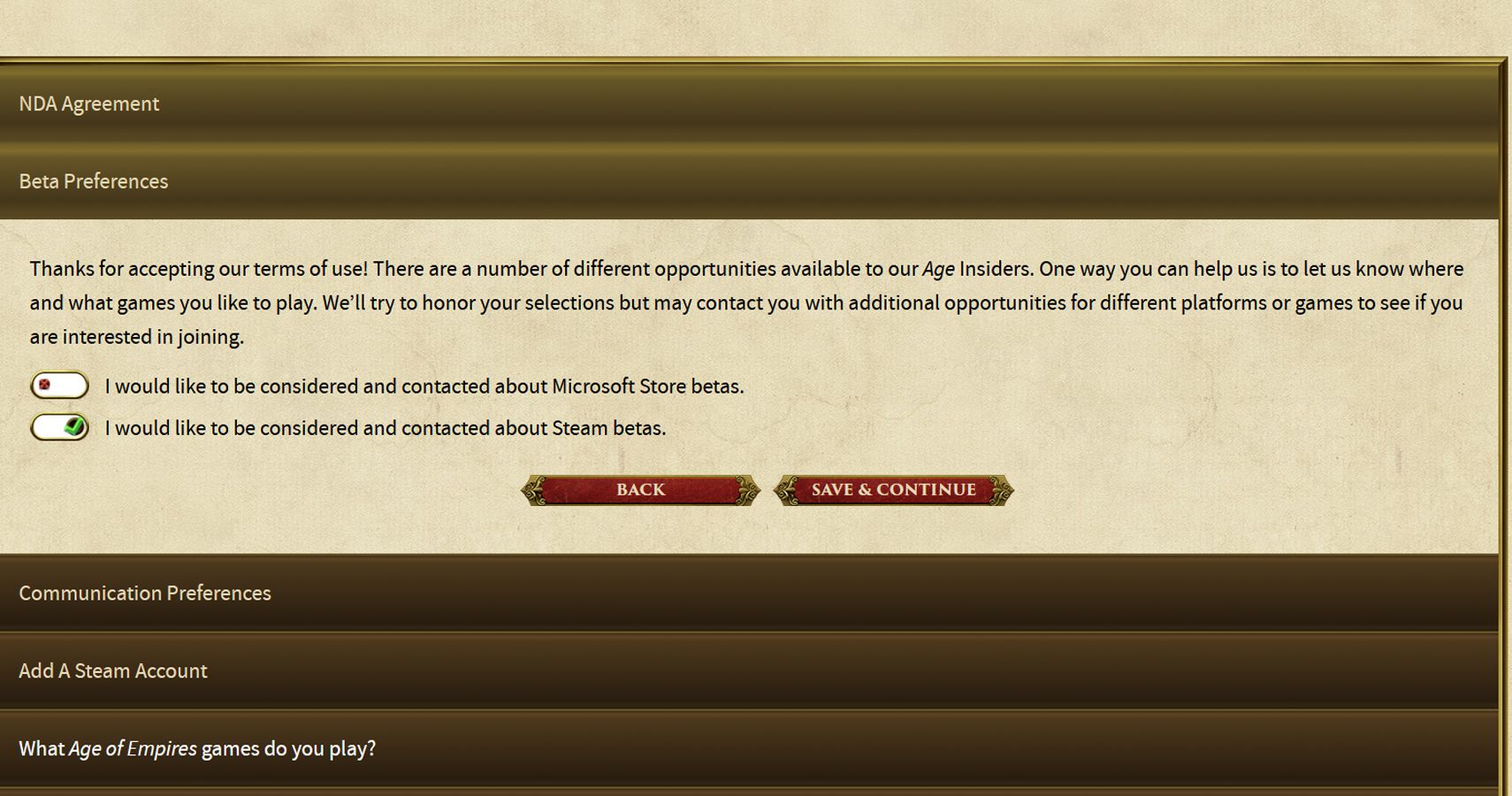 Many might not know how to create a DxDiag file. The website does provide a nice guide, but I'll quickly go over the steps. On your keyboard, hold the Windows key and press R. In the command line prompt, type "DxDiag" (minus the quotation marks) and press enter. Let the program run its short diagnostic and then click the "Save All Information" tab. In the drop-down box, select XML as the format and then save it.
As noted on the forum post, Microsoft will be handling Age of Empire III's beta little differently. There won't be one large period, but several smaller ones. Each beta will focus on a different aspect of the game with some dedicated to multiplayer, campaign play, and matchmaking. The initial wave in February will be for fans of III before the pool gets expanded in March.
If you have an aversion to the Windows Store, you can opt into a Steam branch for the beta. This will require you log in to your Steam account through your web browser. If you've set up two-factor authentication on your Steam account, you'll need to utilize the mobile app to get a Steam Guard code to sign in. It can be a little long-winded, but you'll soon be on the list for potentially testing Age of Empires III.
Source: Read Full Article